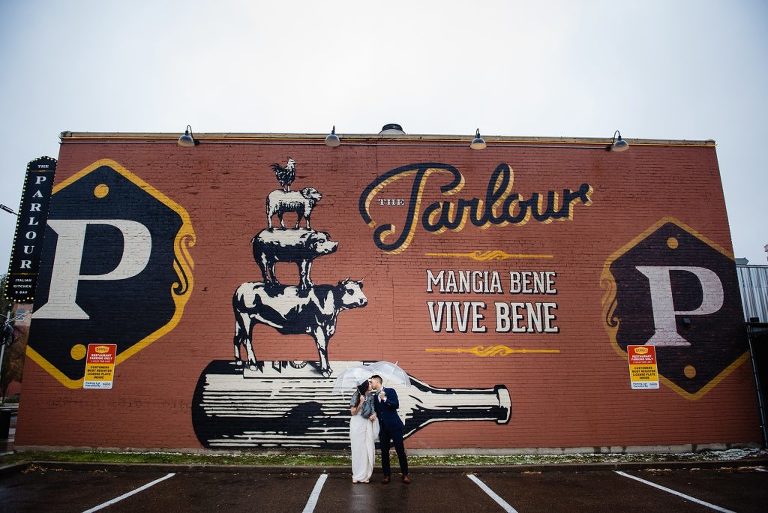 Your wedding ceremony is an important part of your day (as it's where you actually get married). But when you look back on your wedding day, the most memorable part is usually the reception. After all, it takes up almost half your wedding day, and is the true celebration of your marriage! In our 10 + years of photographing weddings we have seen lots of different options for entertaining guests at a reception.  Here a few of our favourite things we've seen! You and your guest deserve an unforgettable wedding reception, and these seven tips will help you throw a party nobody will forget!
Feed Them Well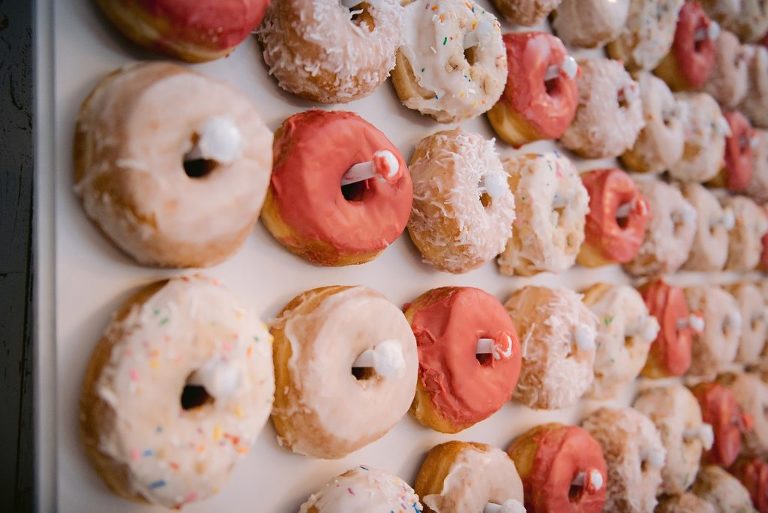 Here are a few of our favourite clever ways to feed your guests that will both entertain, and keep them from feeling hangry as the night wears on.

You can't go wrong with providing late night snacks for your guests at your unforgettable wedding reception. We love creative ways to feed your guests such as an Ice Cream Truck/Food Trucks, Donut Wall, Make your own Sunday Bar, as well as favourite fast food brought in.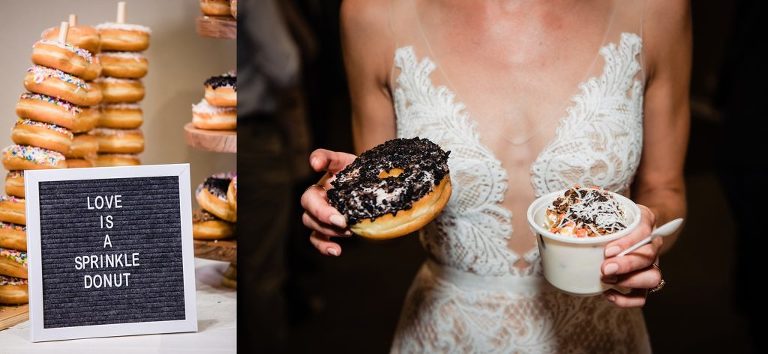 Make a comfortable Conversation area
Most people don't want to be stuck at their table all night.  Book a venue that is large enough for space between tables for people to move around freely.  As well, create one or more comfortable lounge areas for your friends and family to connect with those they might not get to see very often.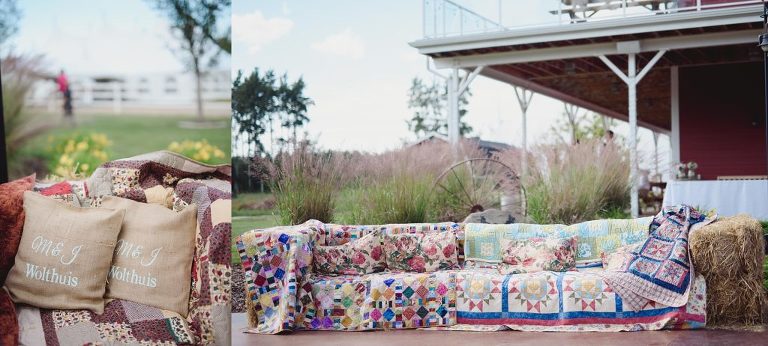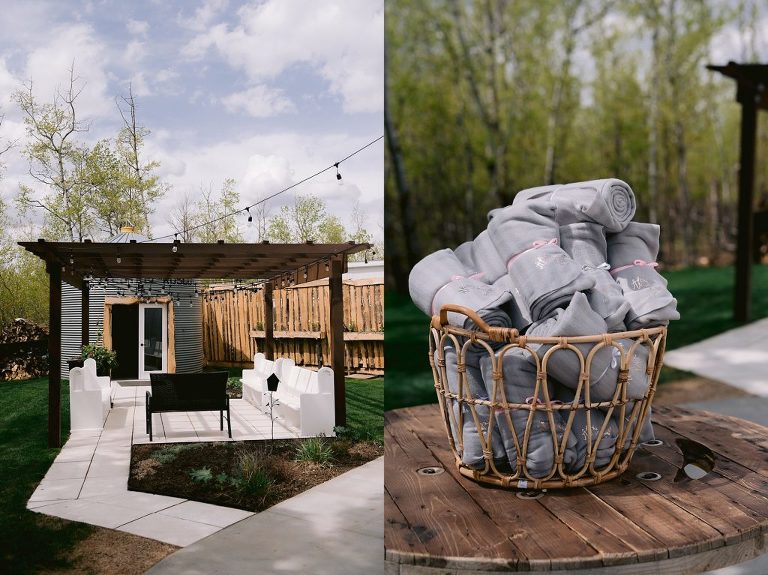 Bring in a Great DJ
A great DJ will be able to quickly read the room and switch up music to get as many people on the dance floor as possible!  Some DJs will take song requests through the night keeping your guests entertained with their favourite music throughout the night.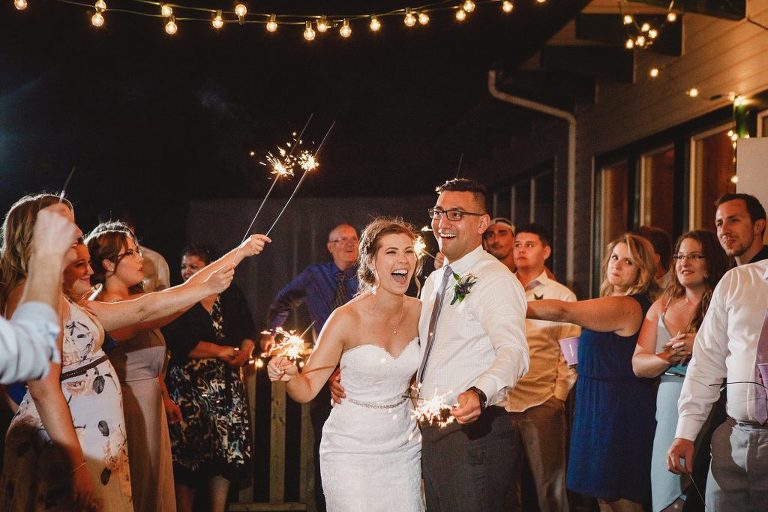 Buy or Make a Shot Ski for your bar
Nothing brings friends together like a clever way to do shots!  You can pick up Shot Skis on Amazon, or make your own if you are a DIYer. 
Add in a custom Shot Menu (you can modify any signature cocktail into a shot), and your bar is sure to be hopping all night.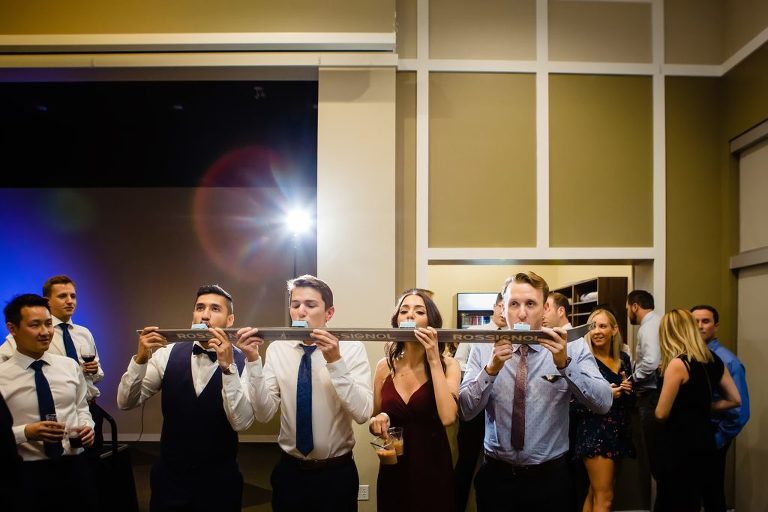 Create Entertainment Options
Create alternate entertainment options to the Dance Floor. Consider some of these ideas for those with two left feet for you to consider.
Selfie Booth, or Photo Booth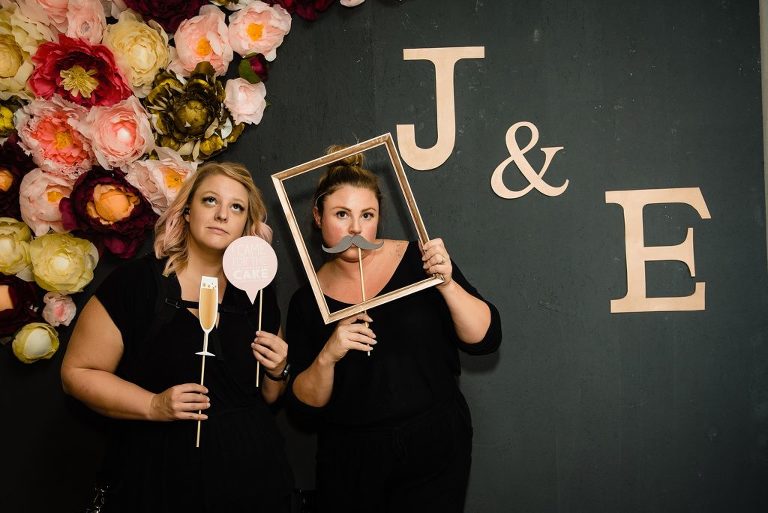 Bring in a Karaoke machine and sing the night away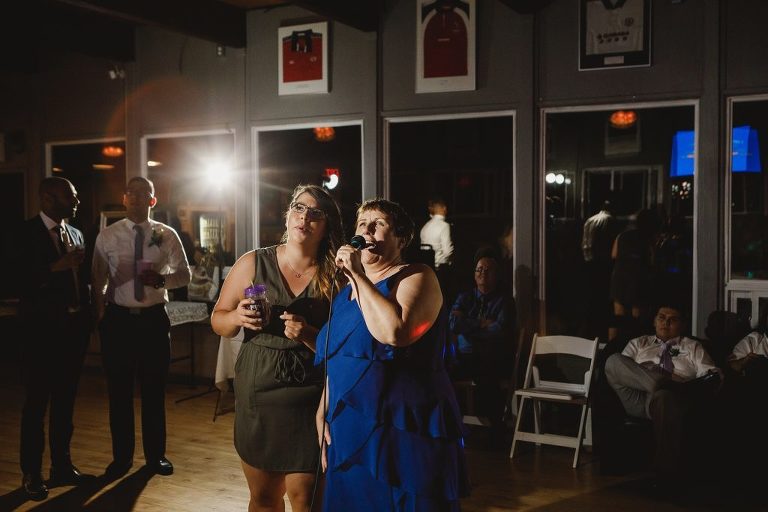 Lawn Games – these work great for those milling about after an outdoor ceremony, or for outside your reception venue.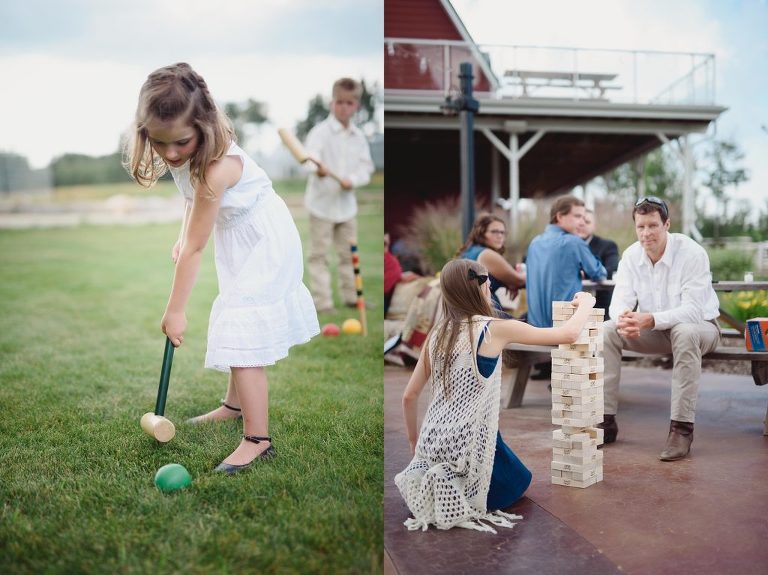 Have Fun
As photographers we see a lot of different takes on reception entertainment but the most important way to ensure your guests are having fun is to have fun yourselves! Your energy will keep the party going regardless of what is happening throughout the night.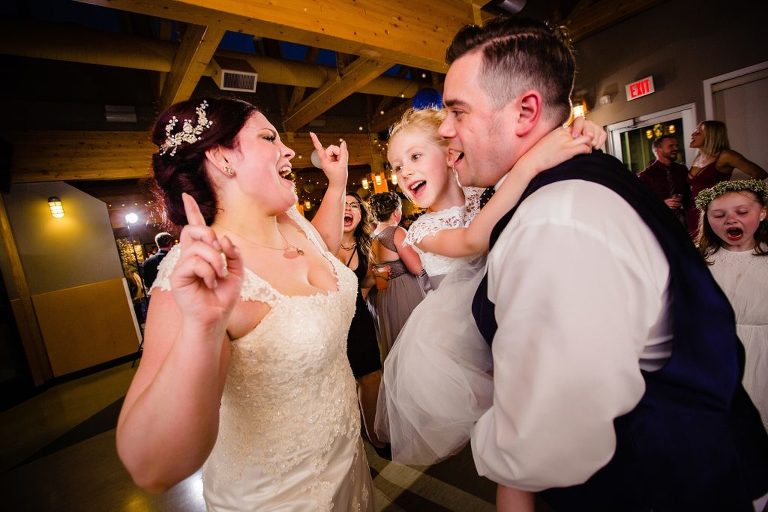 Need to make time to add some of these ideas to your wedding reception? Check out our blog post SIX THINGS YOU SHOULD CONSIDER WHEN MAKING YOUR EDMONTON WEDDING DAY SCHEDULE!