We are long overdue blogging this beautiful rustic DIY Edmonton wedding.  It will go down in our minds as one of the top DIY rustic barn weddings we've ever photographed in the Edmonton area – possibily even all of Alberta!  When we meet couples who love this style – we always point to this wedding as inspiration for how to DIY great rustic details.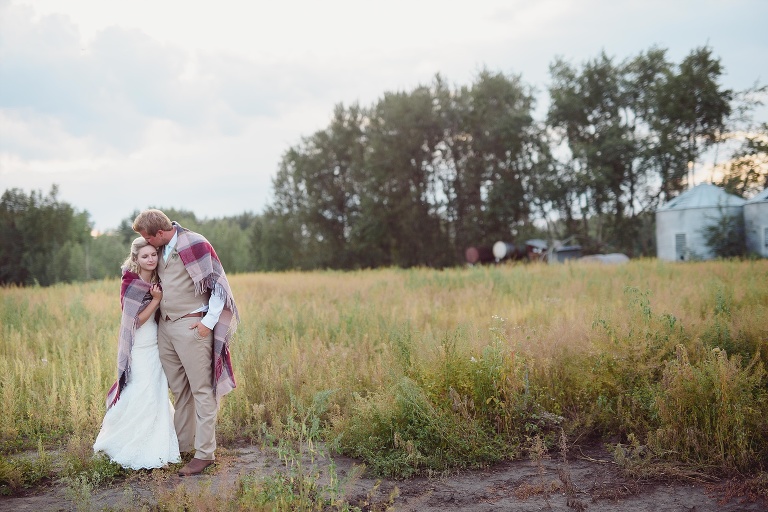 Jena got ready at her family home in Stony Plain – and we still bring up from time to time how she hopped up on a chair to help us nail a hook for her dress.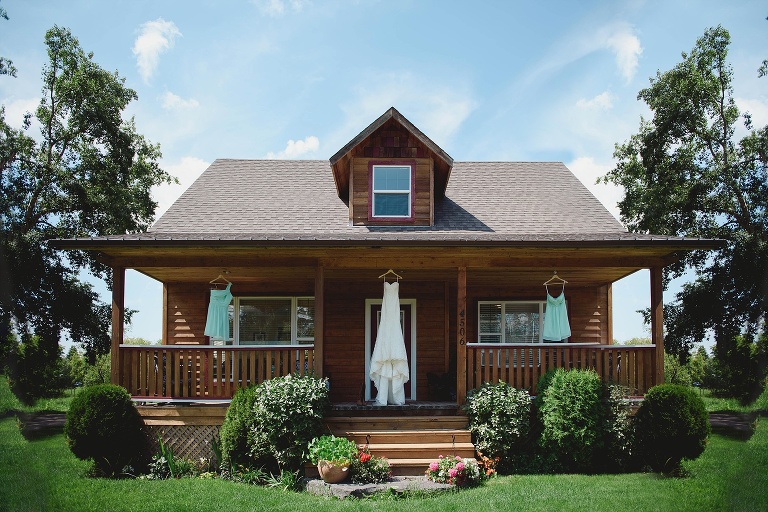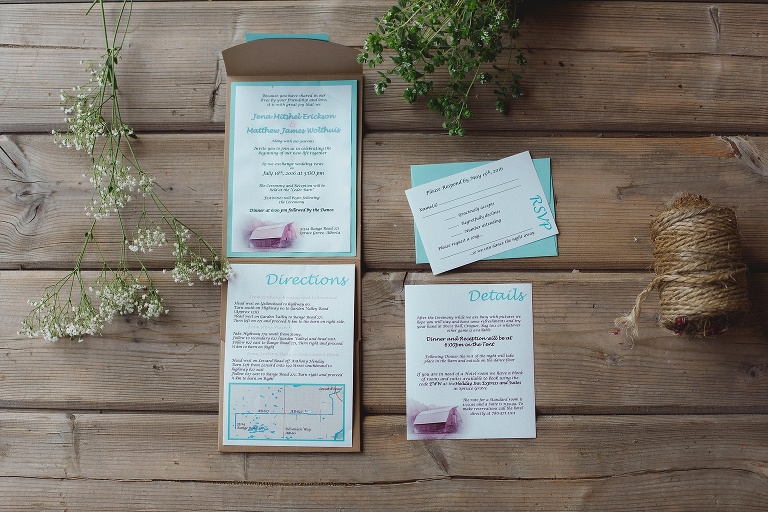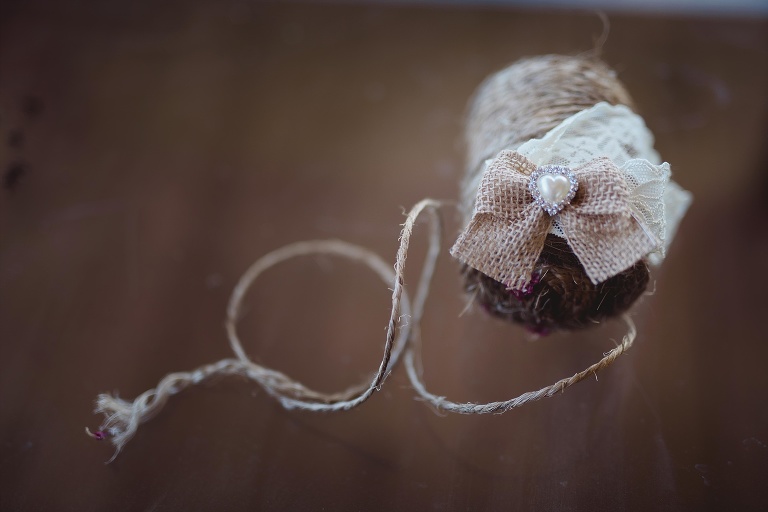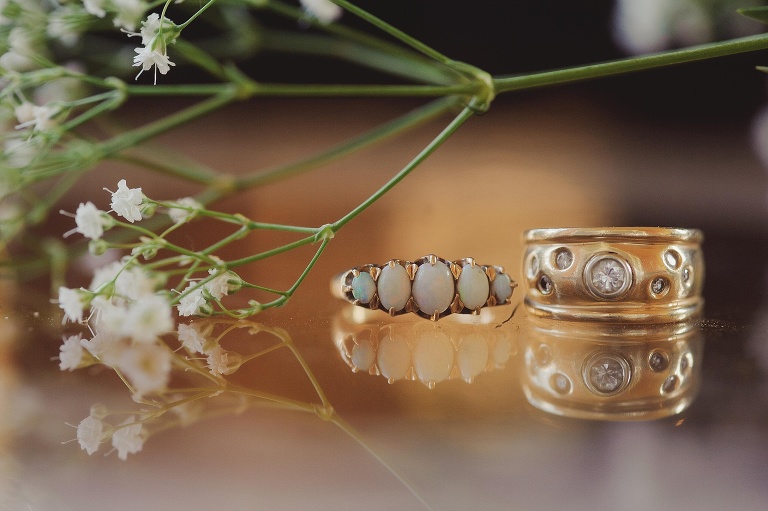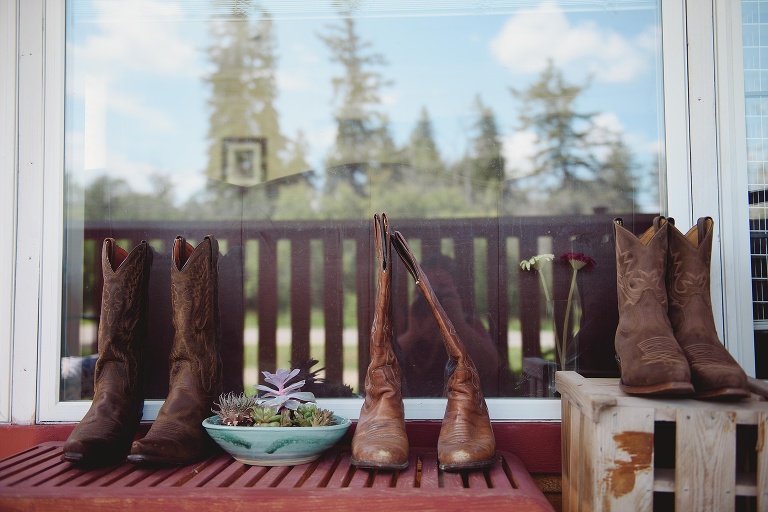 We loved the added fun of farm animals, and a quick visit with Jena's donkey was a definite must!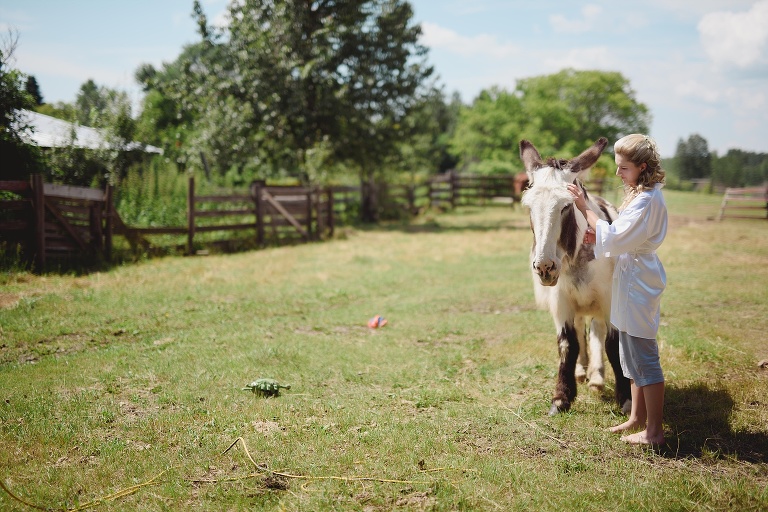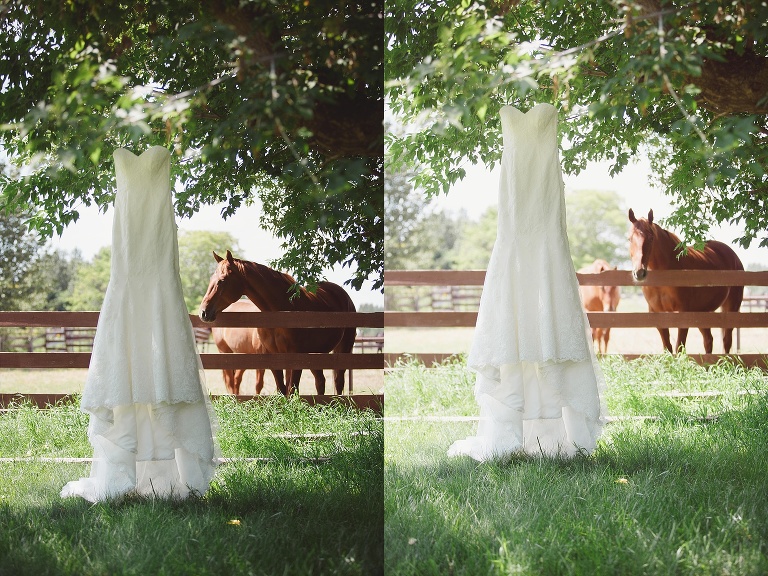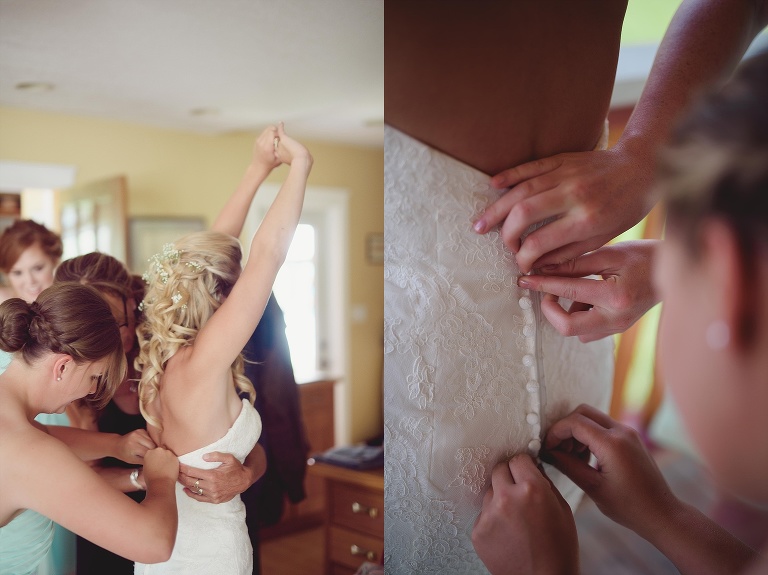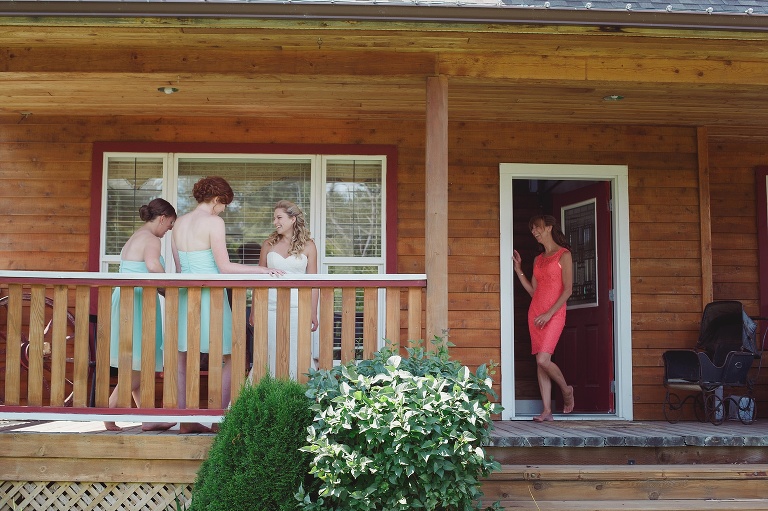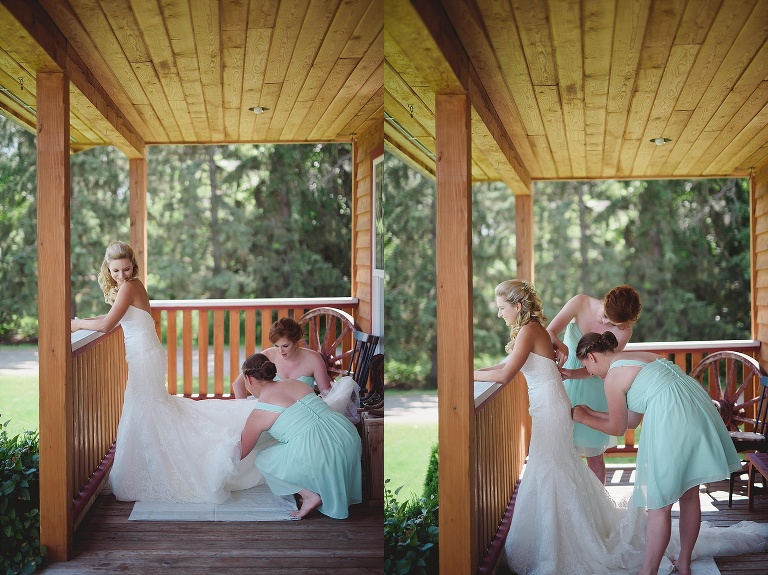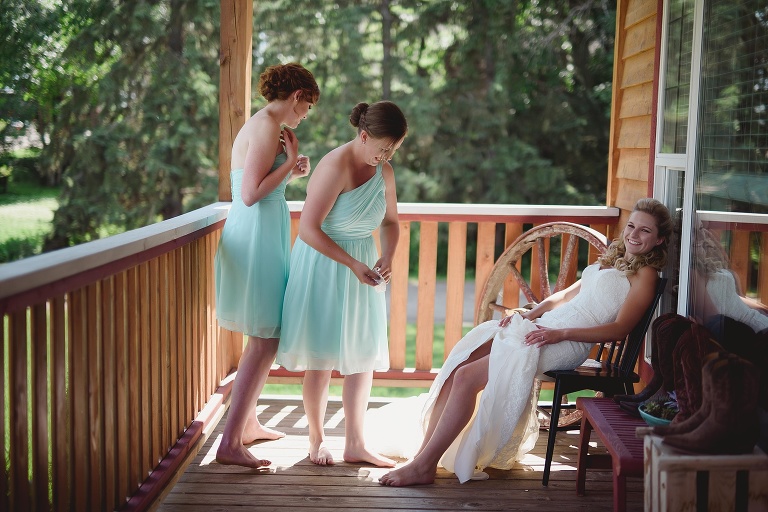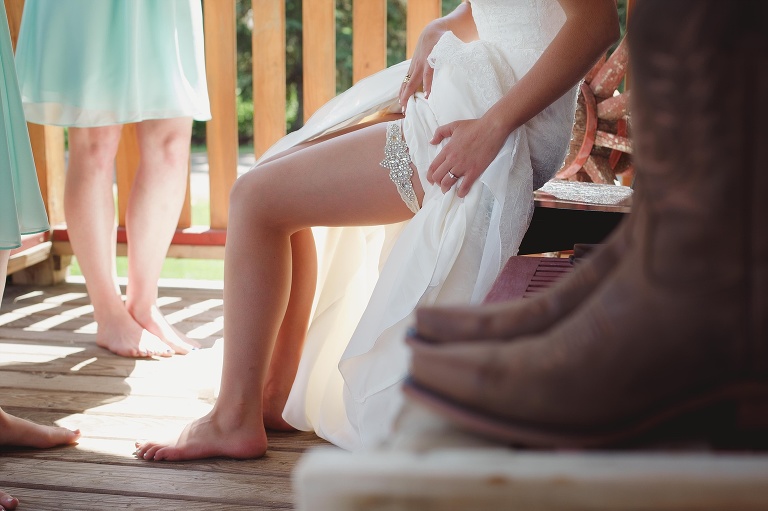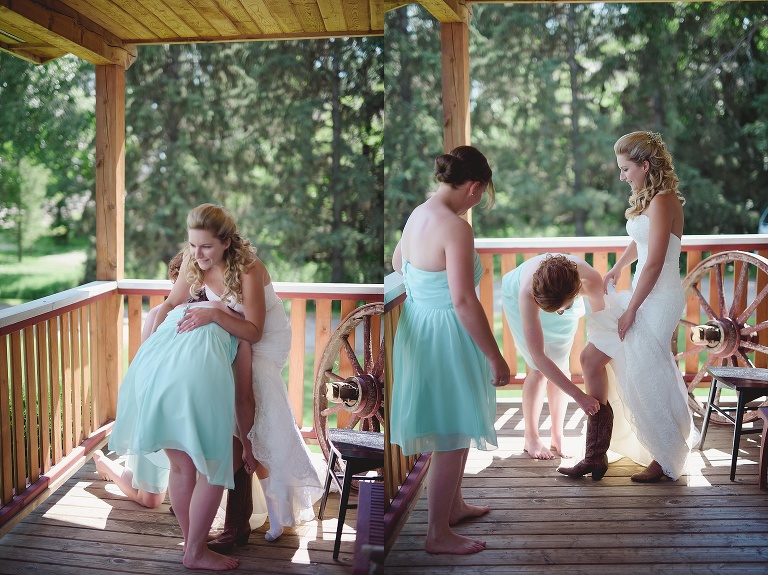 I love the quiet moments after getting dressed but before the ceremony starts.  Isn't Jena just gorgeous??!!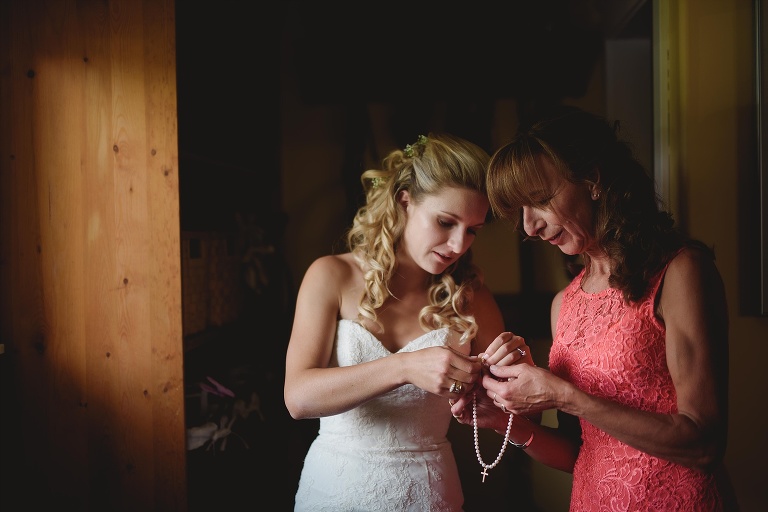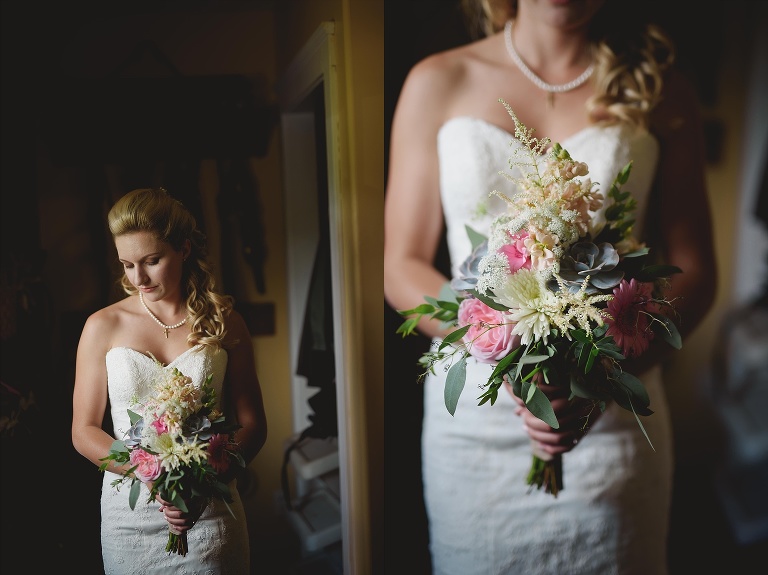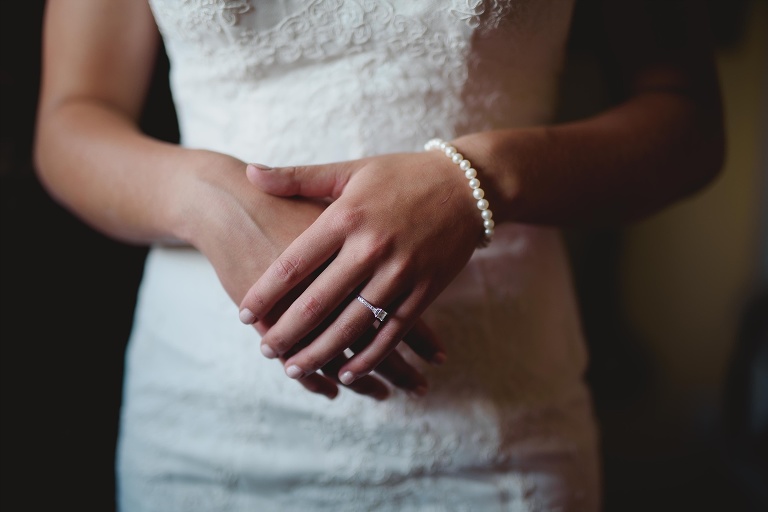 Their wedding took place on top of a hill in a beautiful pasture, looking down into a small valley of green and trees below.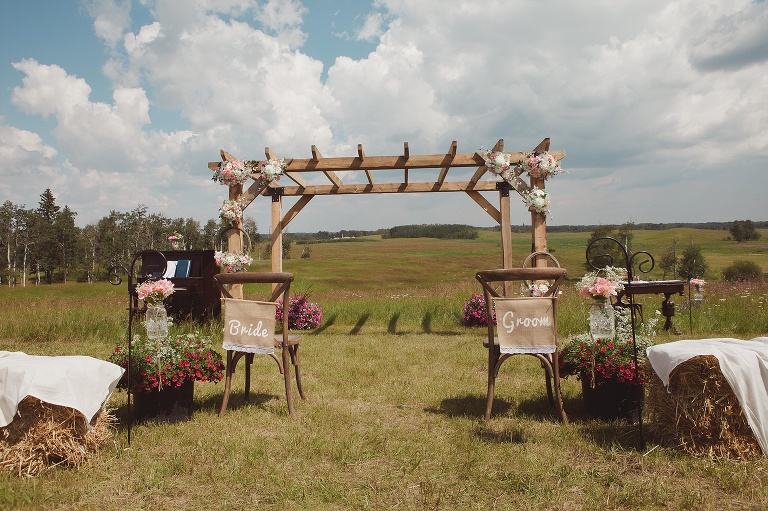 Details were everywhere at this rustic DIY Edmonton wedding, from their hand built wedding arbor, to quilt covered hay bales for guest seating, a drink station, a real piano, and the most thoughtful representation of the groom's brother who had passed away.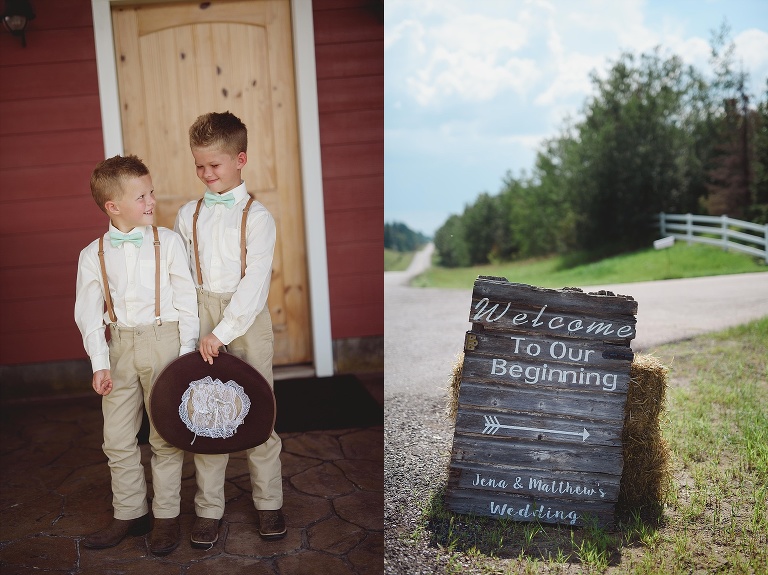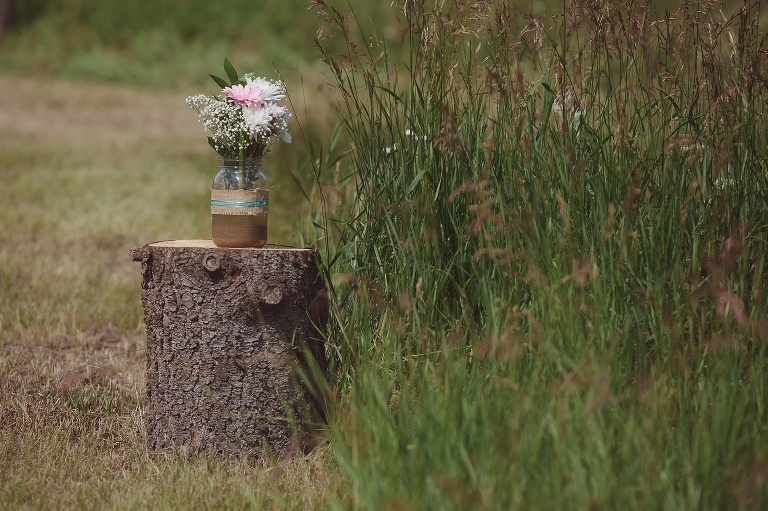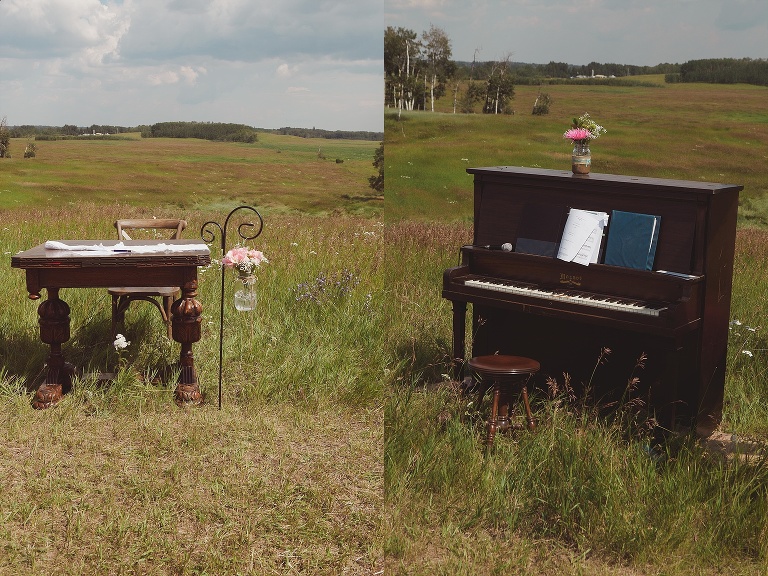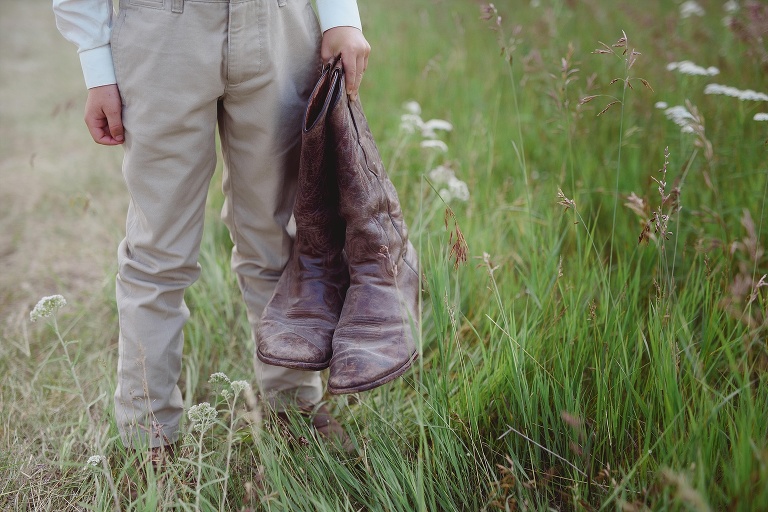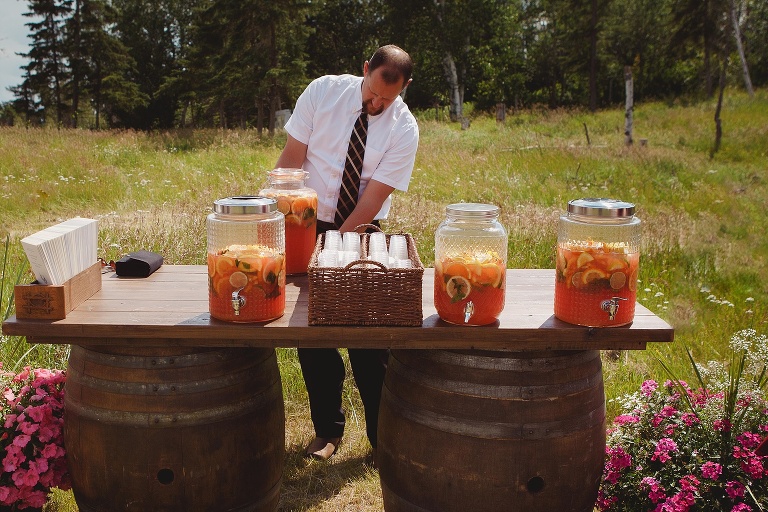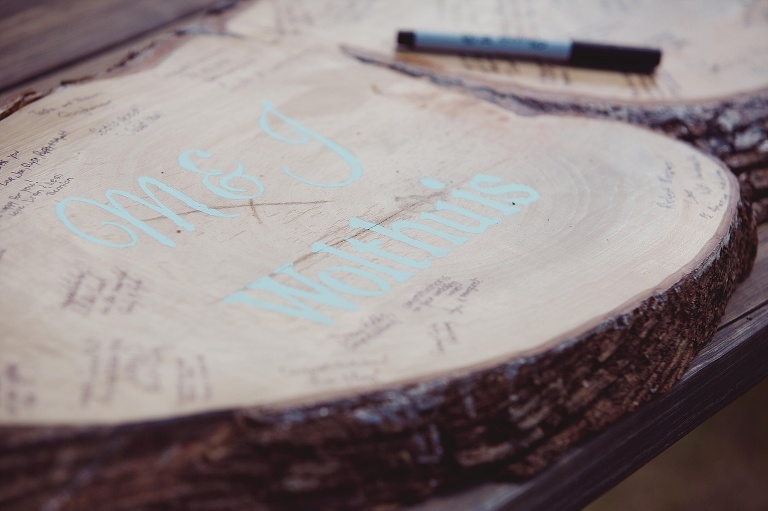 There wasn't a dry eye to be found, as their friends and family celebrated Jena & Matt's love under a big blue Alberta sky.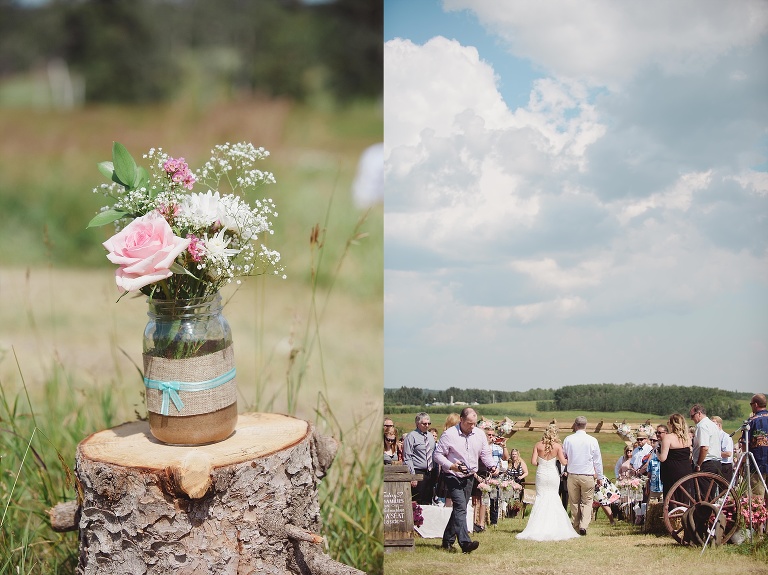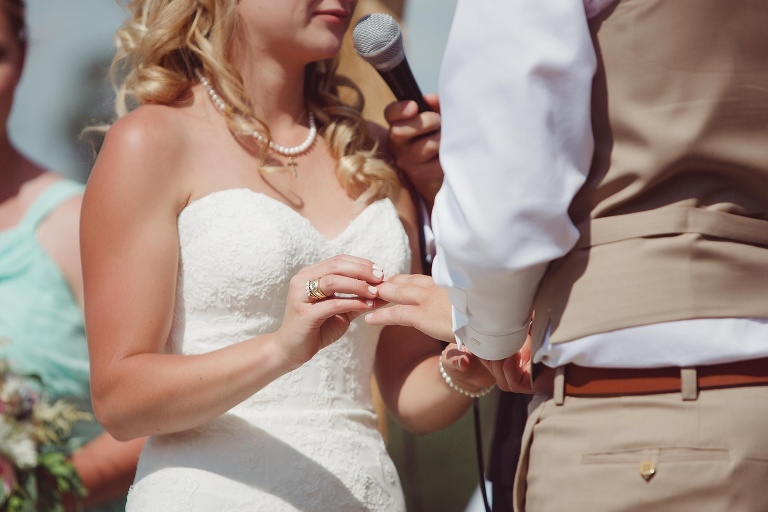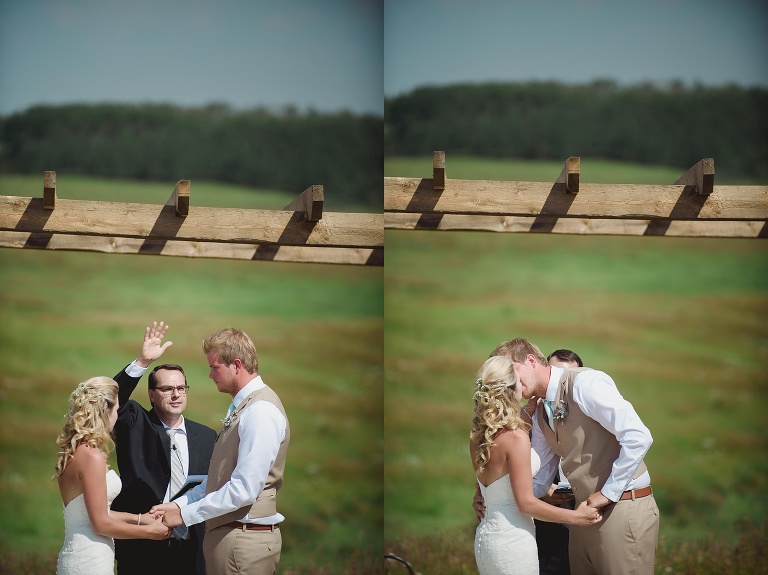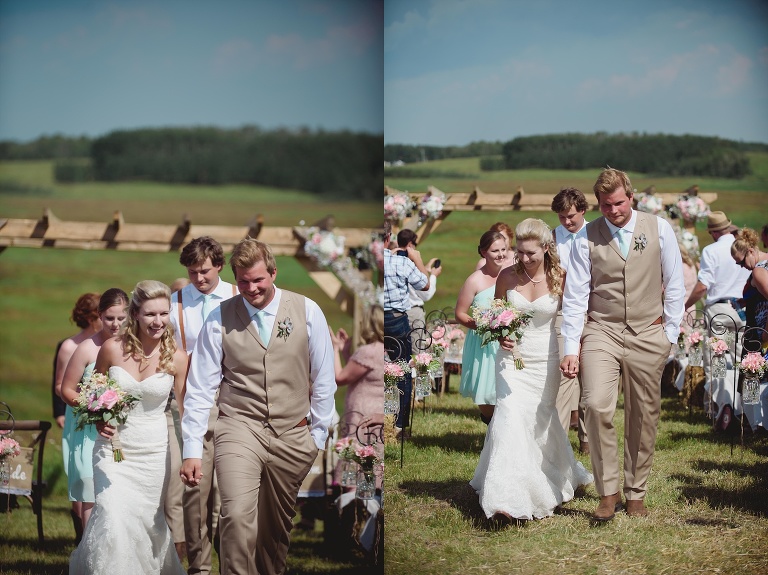 After the ceremony, the horse drawn carriage whisked Jena and Matt away for a private moment together; their first as husband and wife!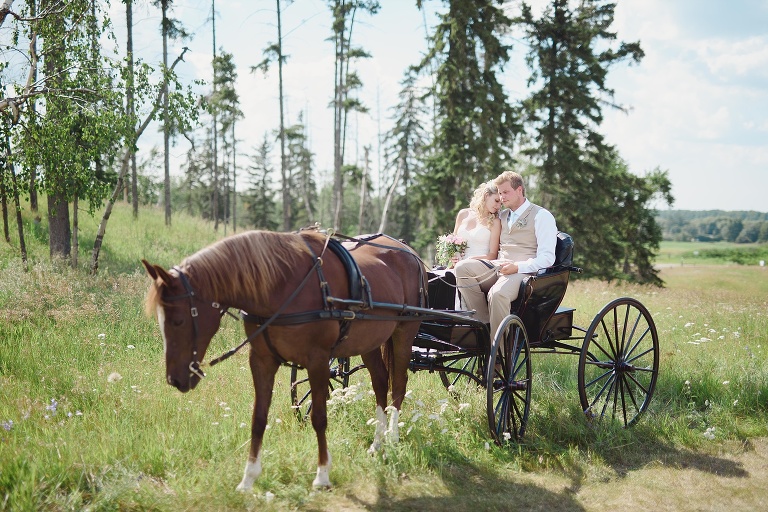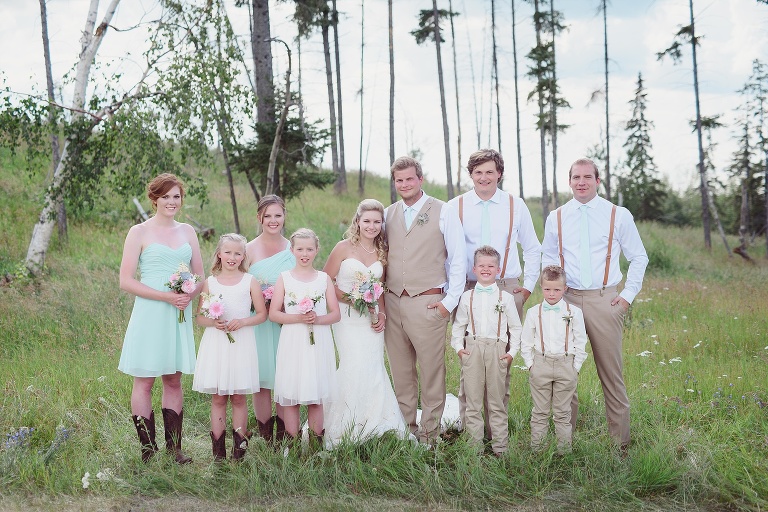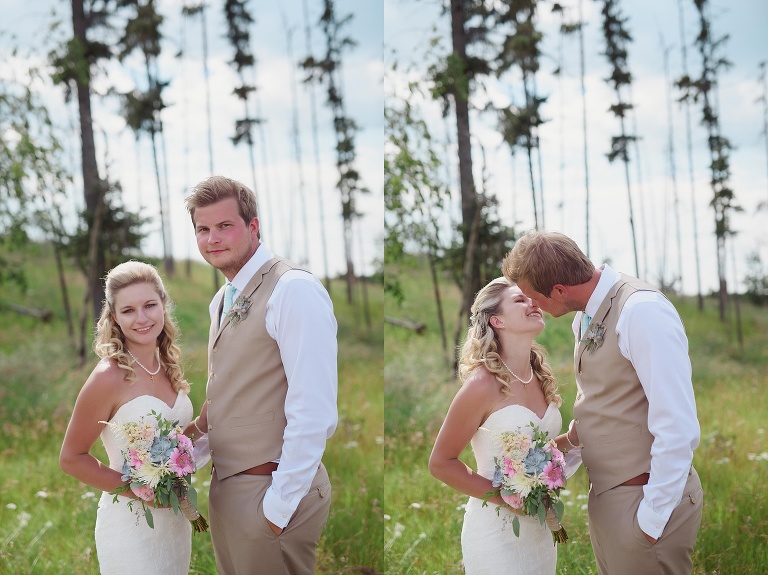 We were able to take bridal party photos and photos of just Jena and Matt on their friend's private property, which just added to the rustic Alberta barn feeling of their whole day.  The added bonus of racing around in golf carts keeps the two of us giggling to this day.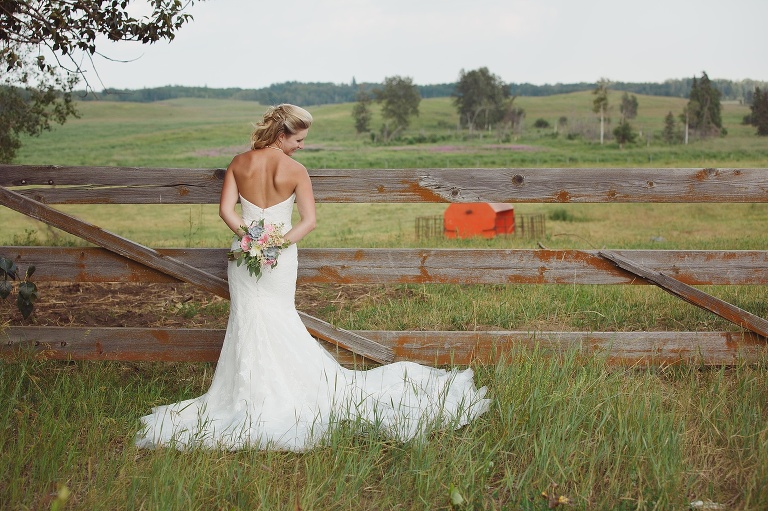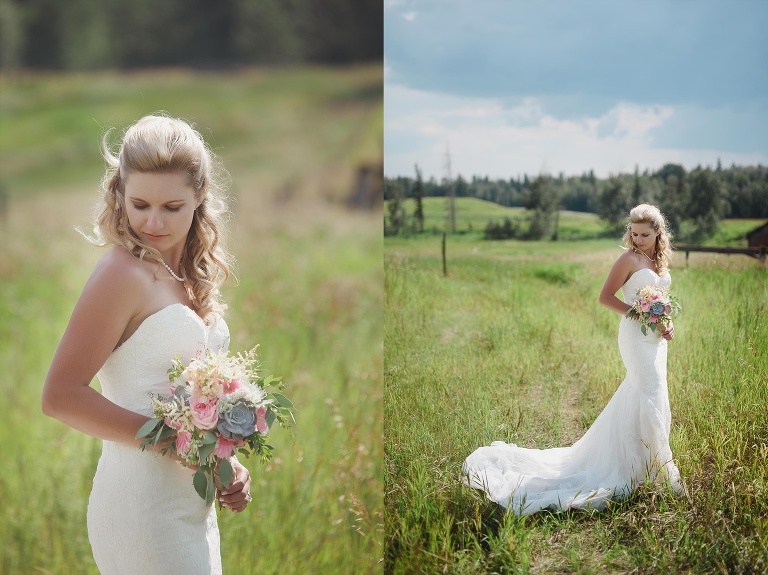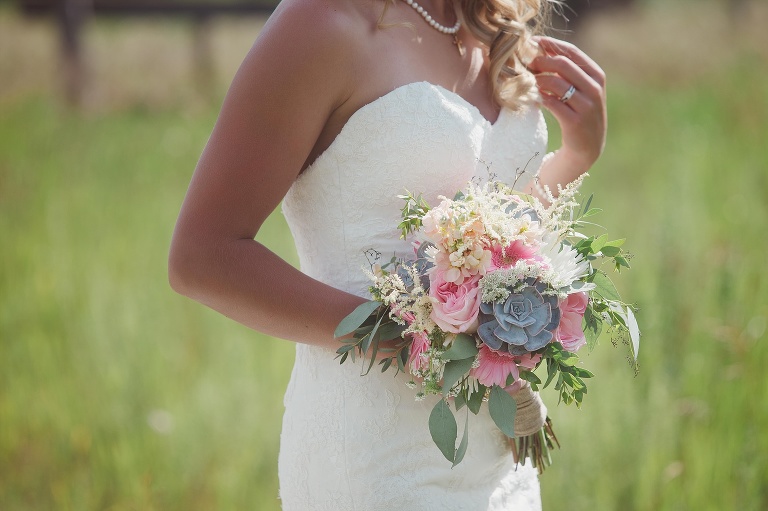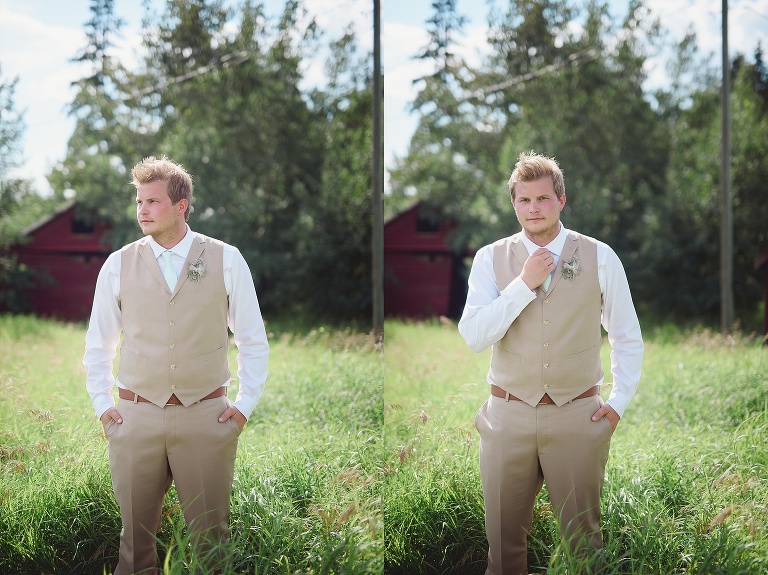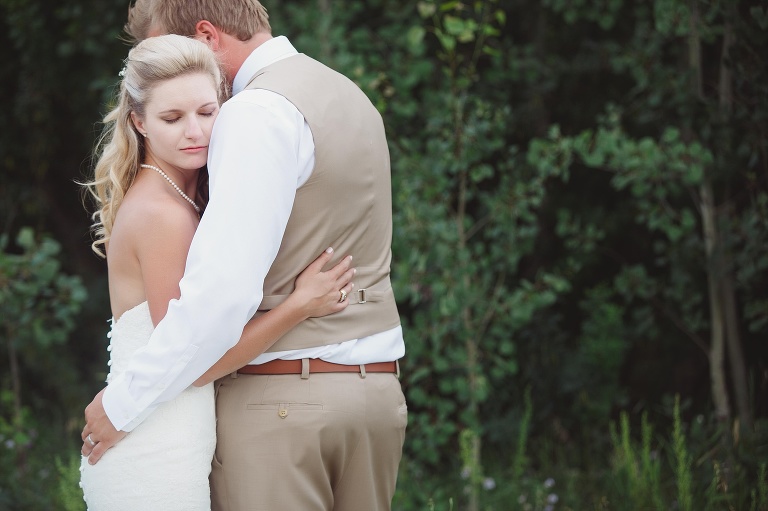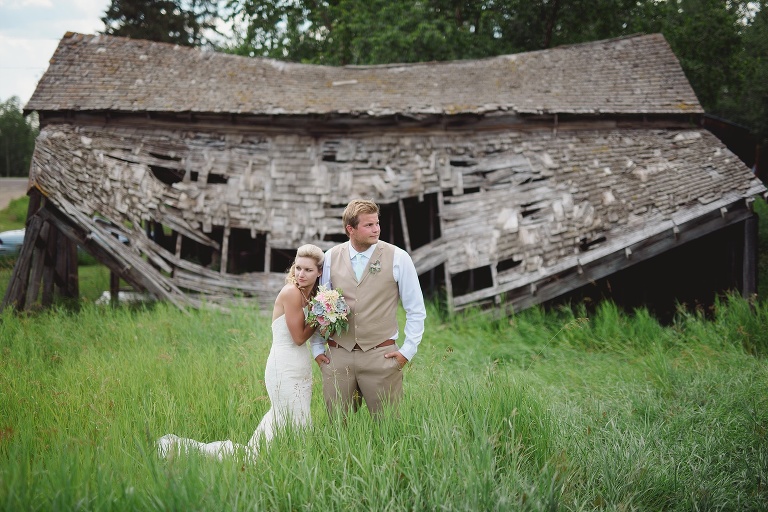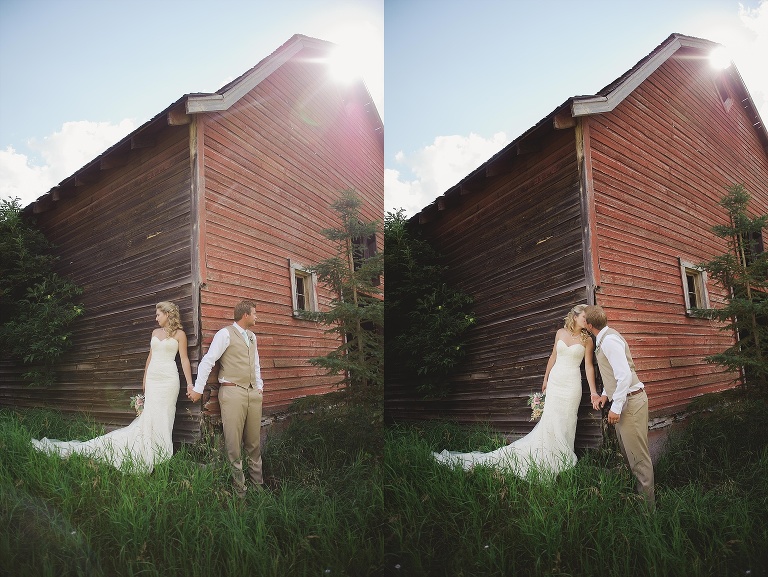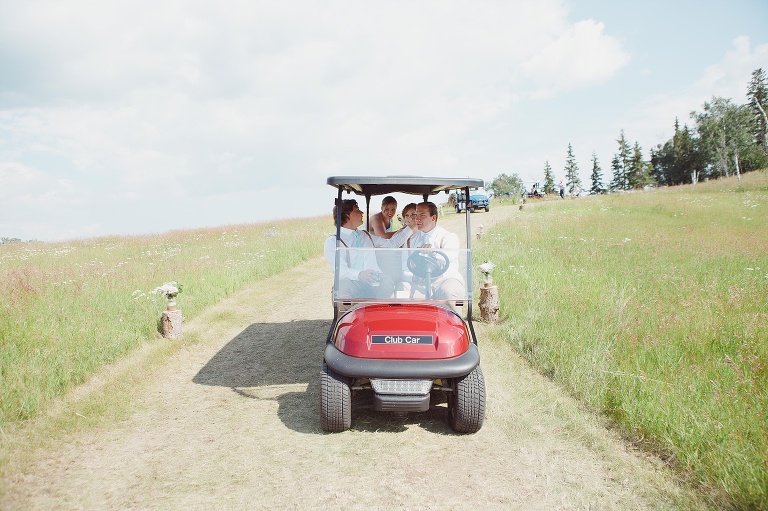 Heading down into the private barn where their reception was held was like walking into a magazine shoot filled with DIY details.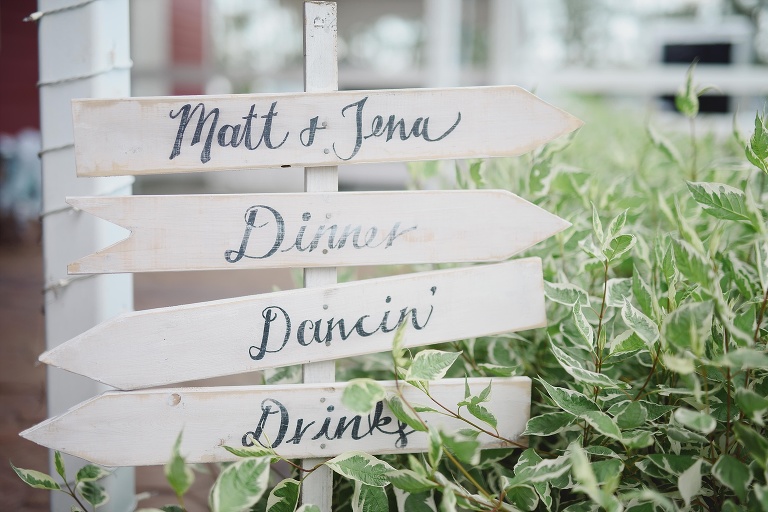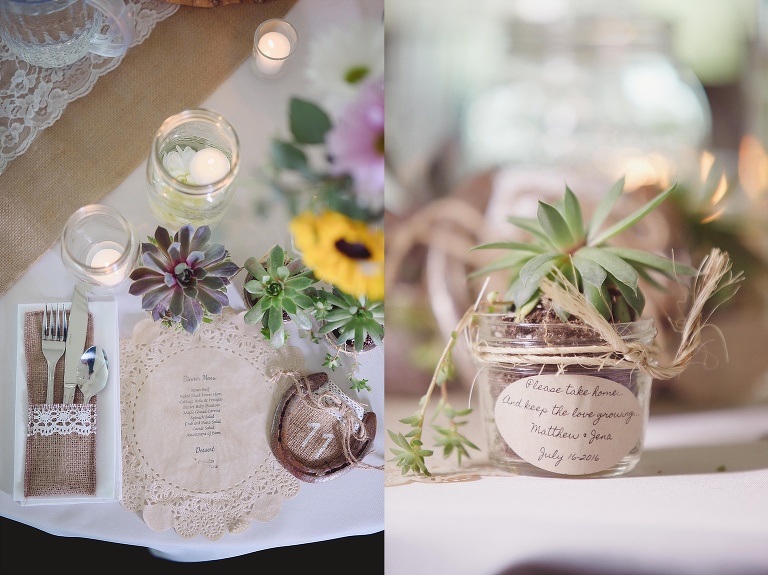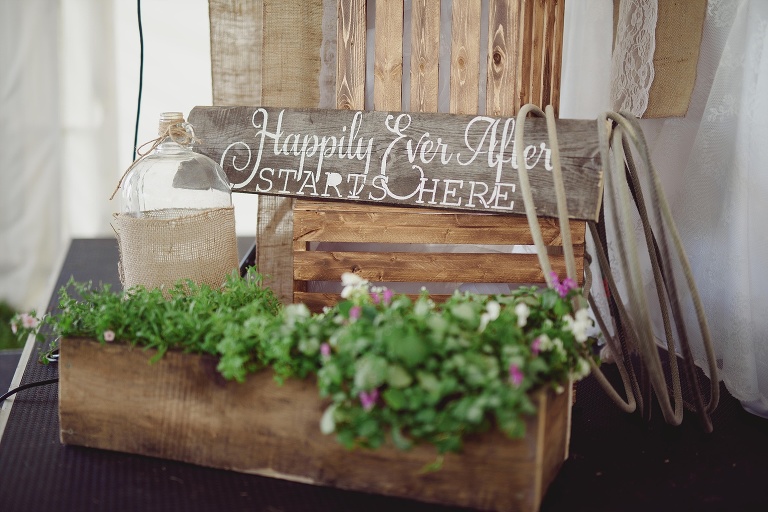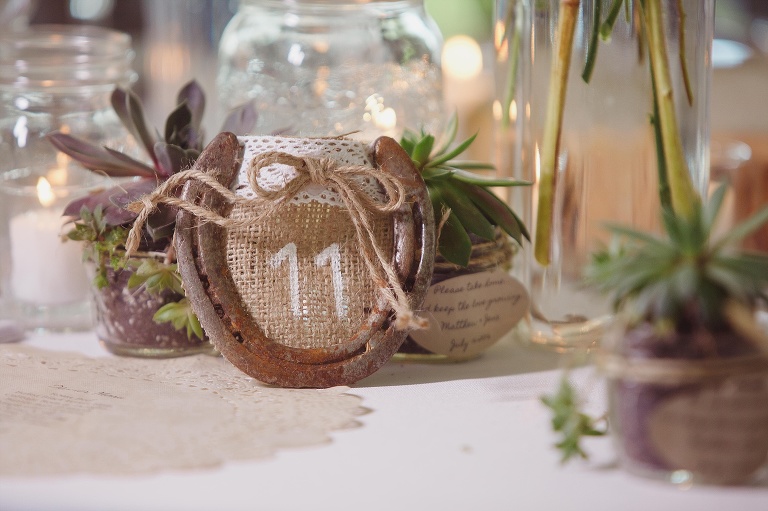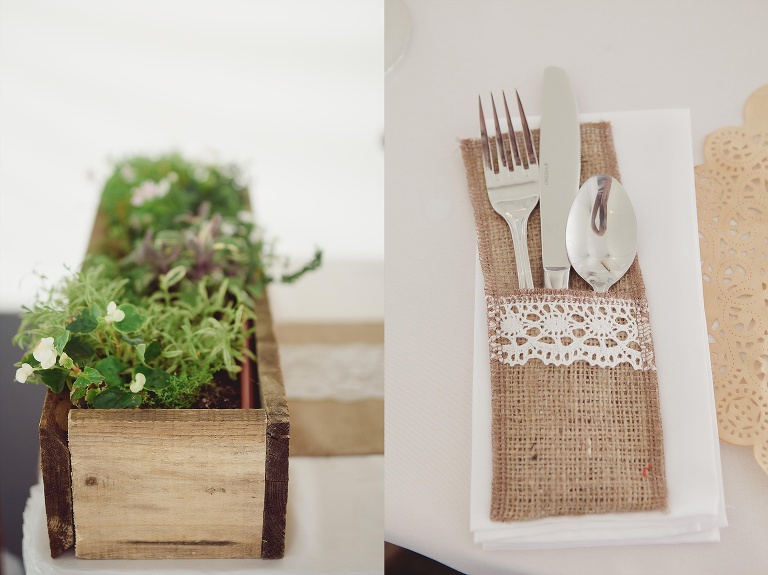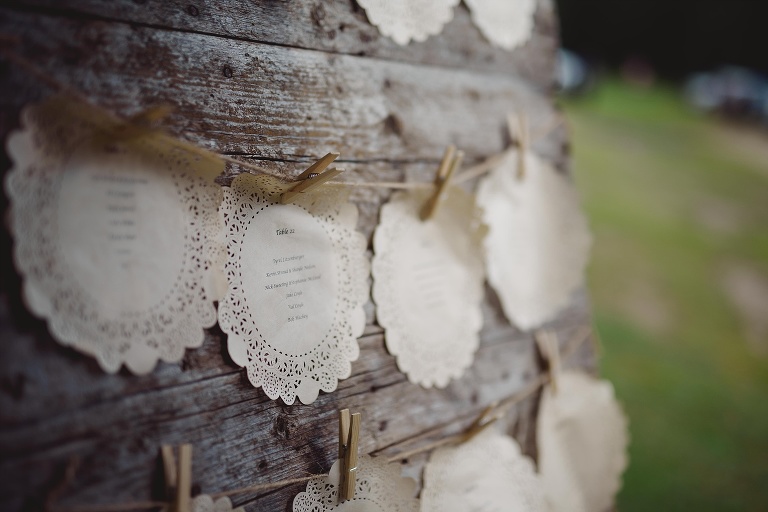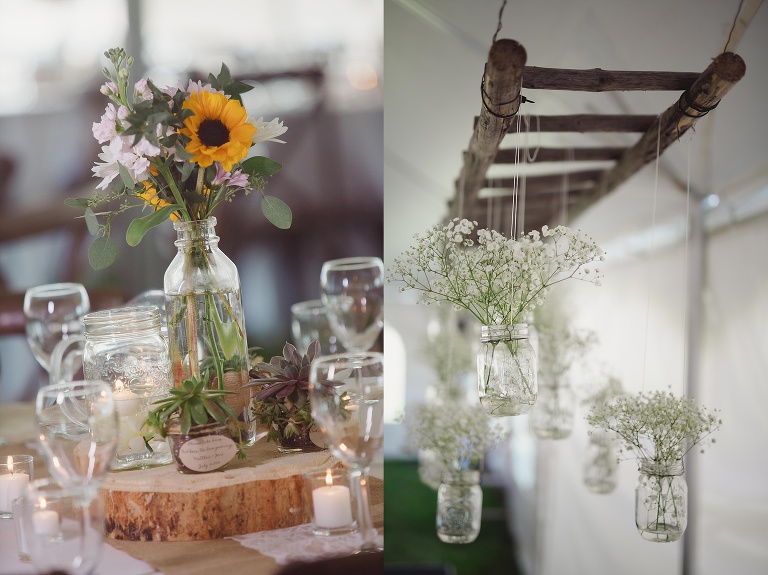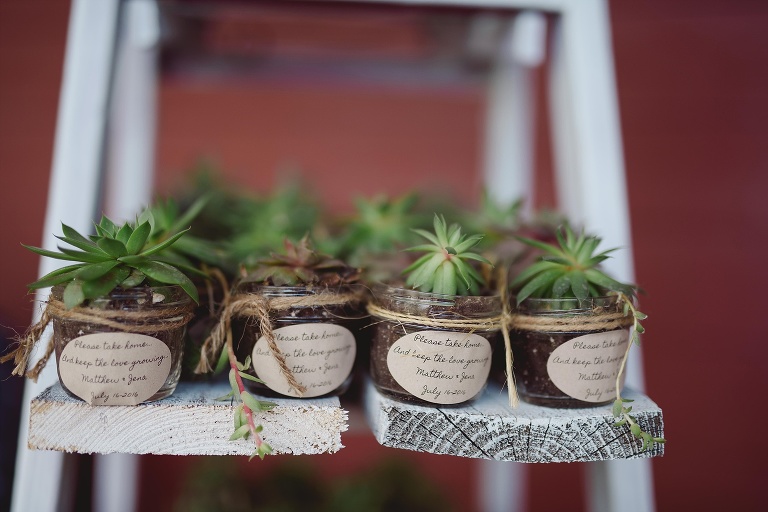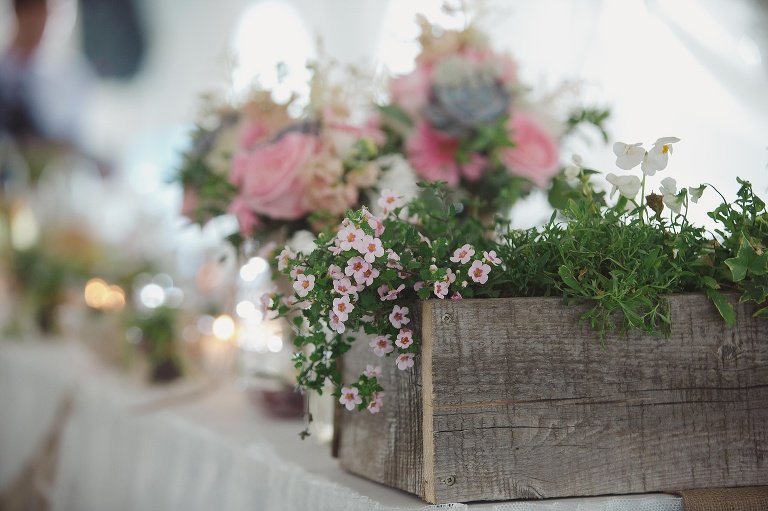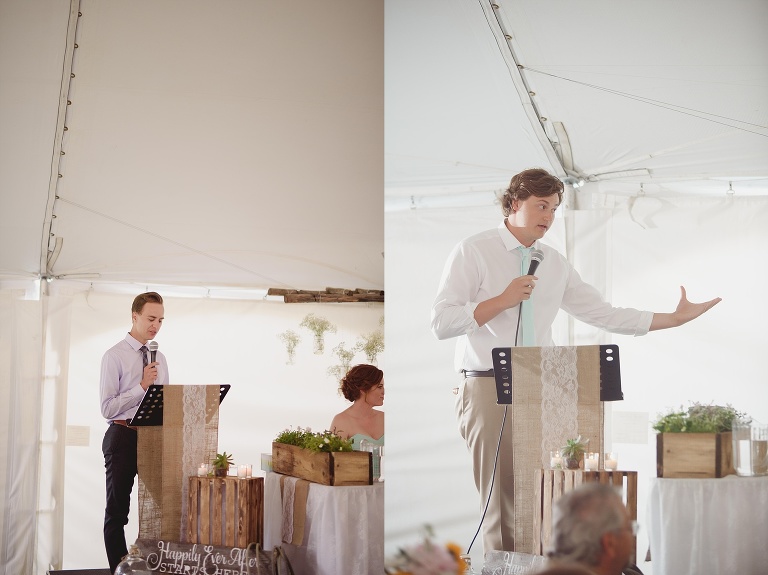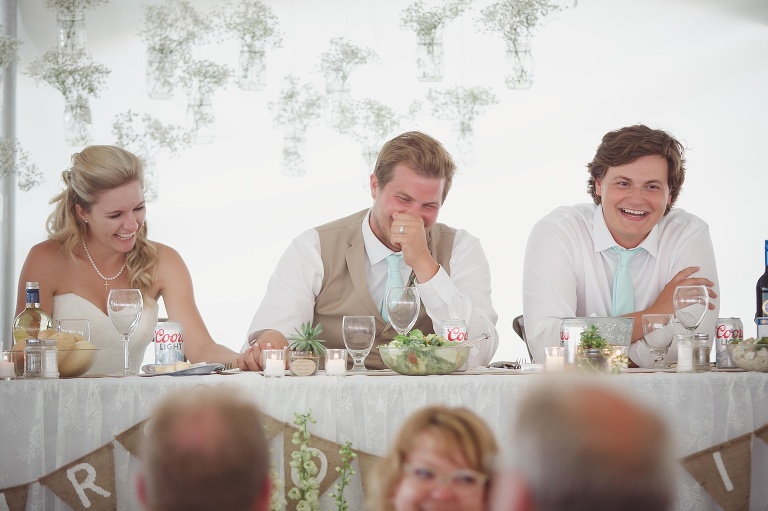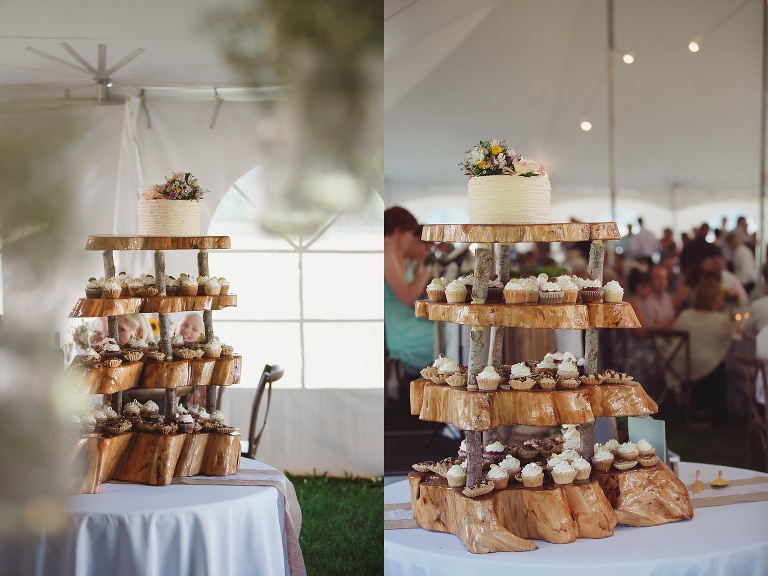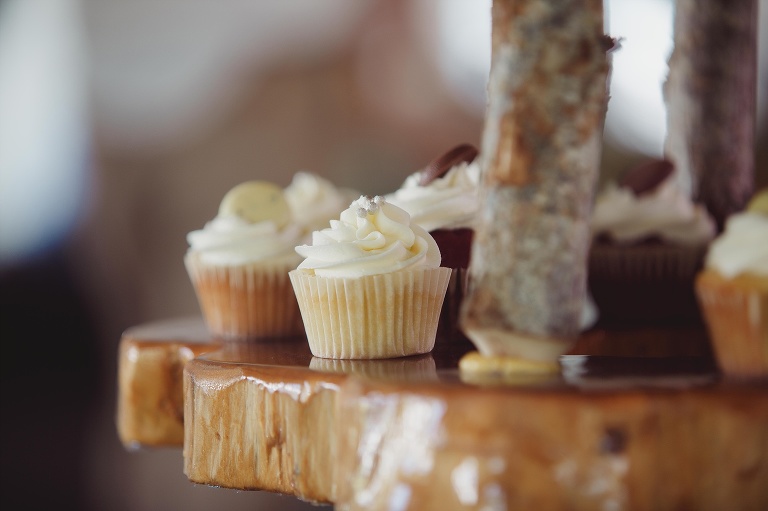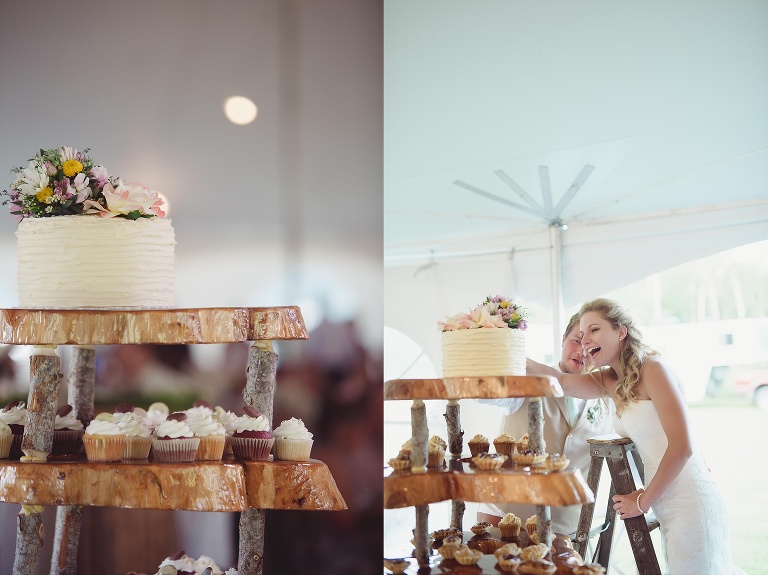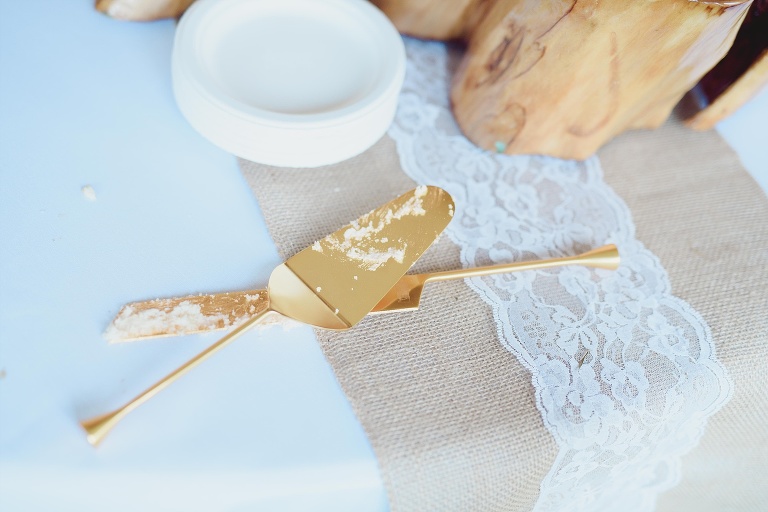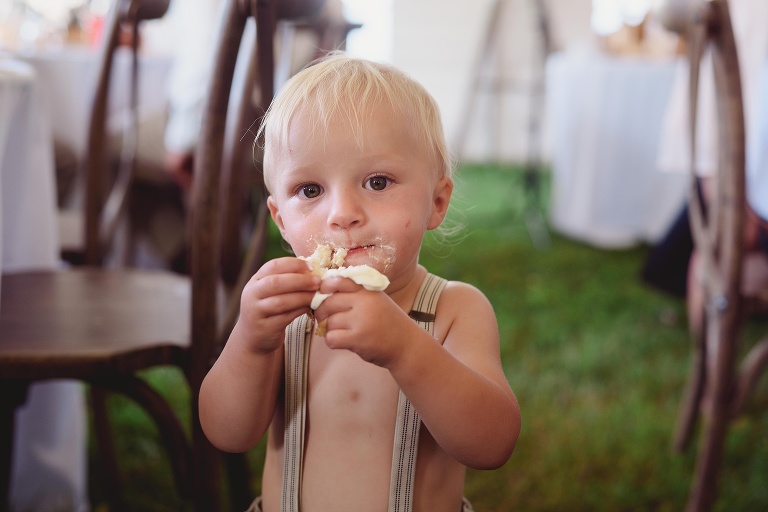 We love when our couples make time in their reception to pop out with us for some sunset photos.  Jena and Matt were up for anything, and because photos were so important to them they made it a priority to set aside about 15-20 minutes for us to get these gorgeous photos! You just can't get that in the bright light of an Alberta summer afternoon.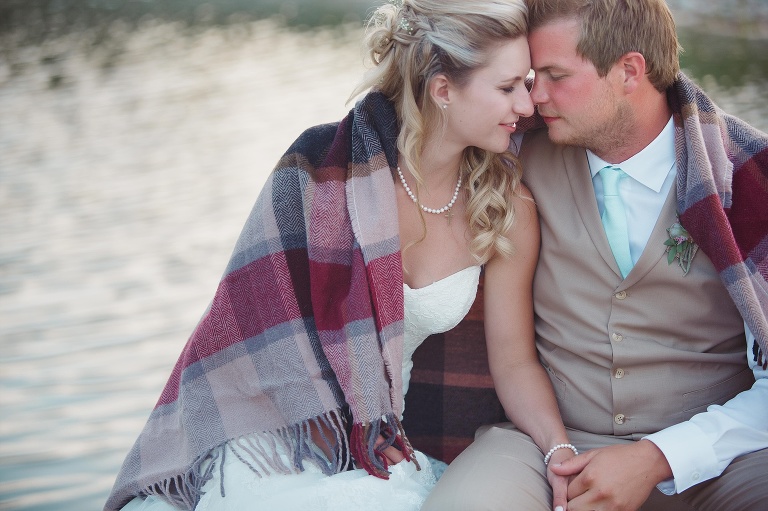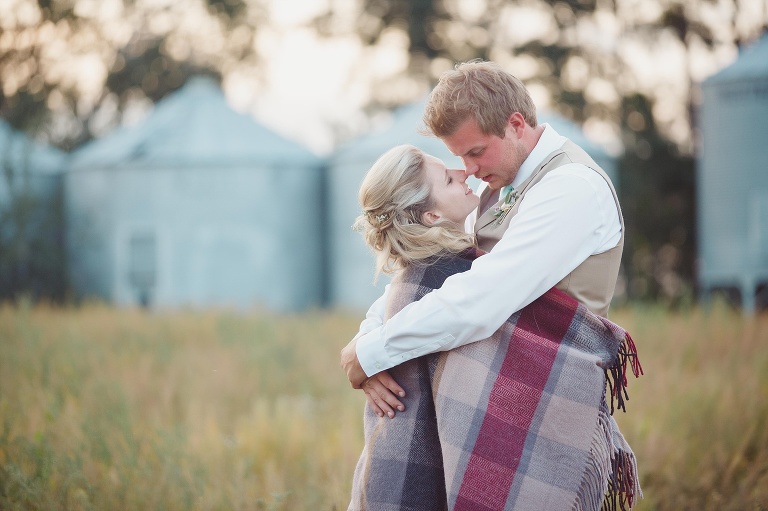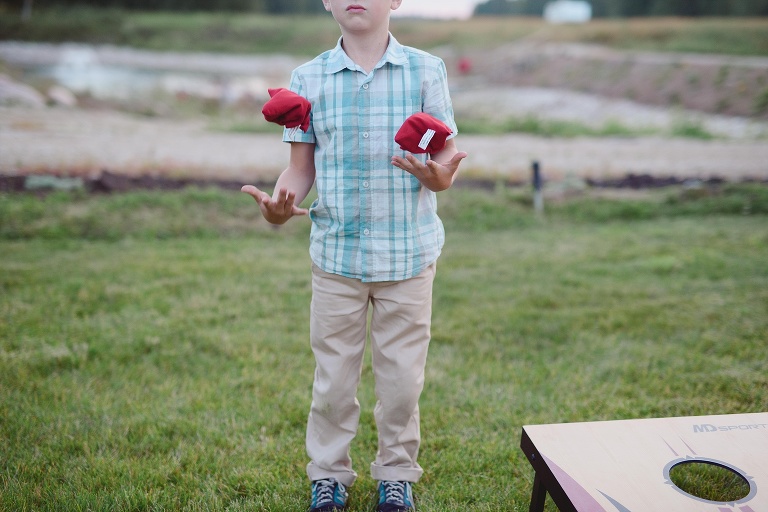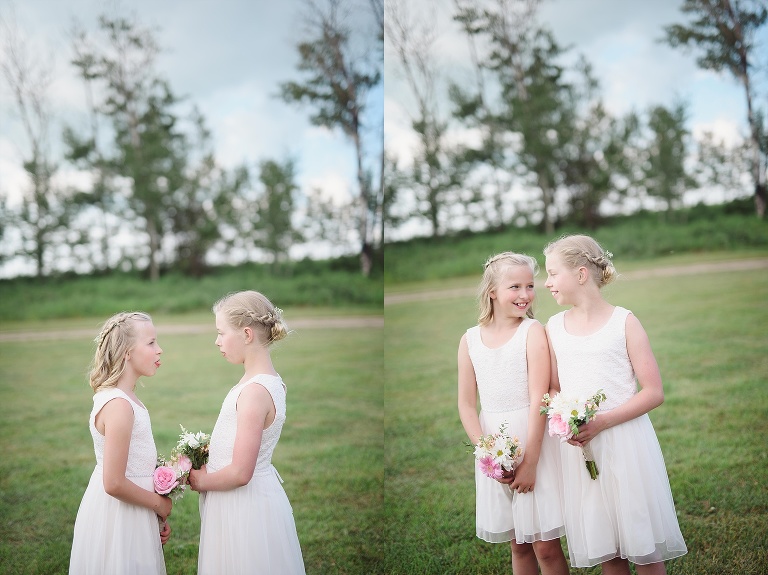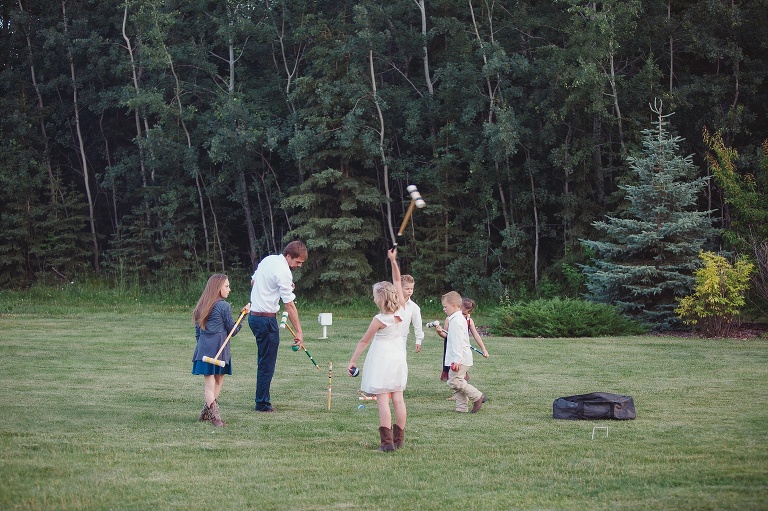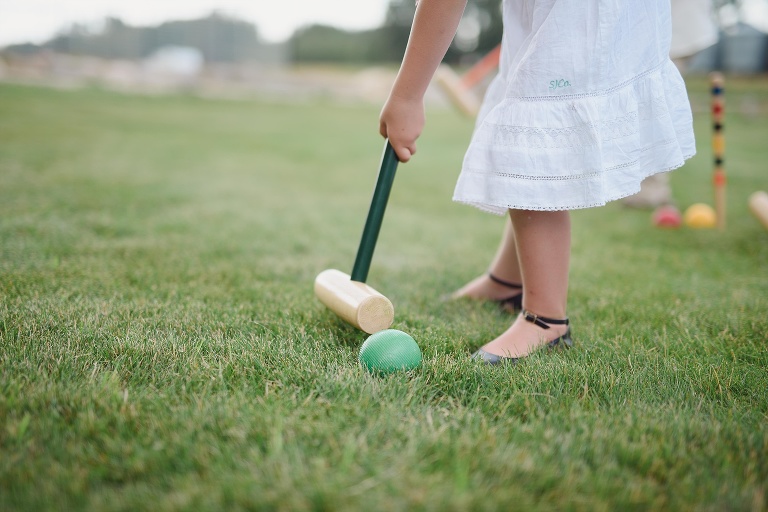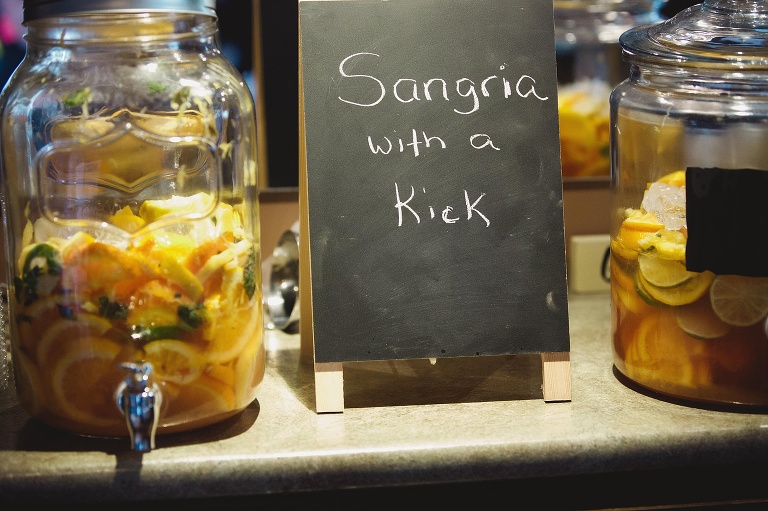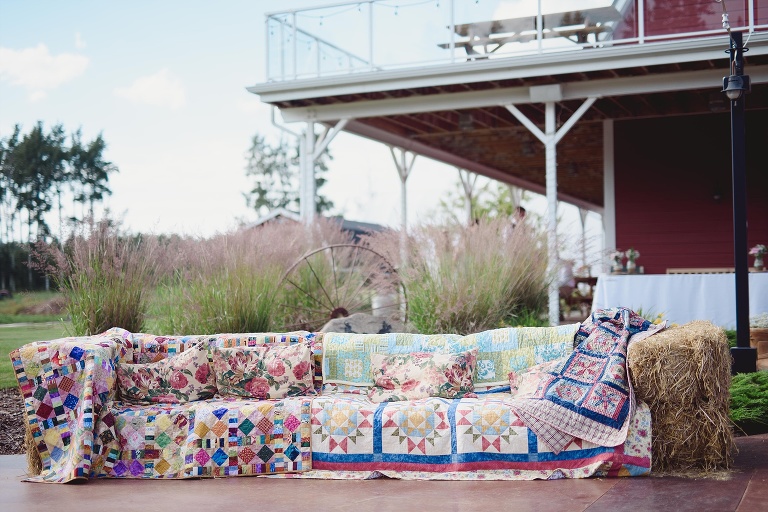 We loved partying with Jena, Matt and their guests under the stars of their outdoor dance floor.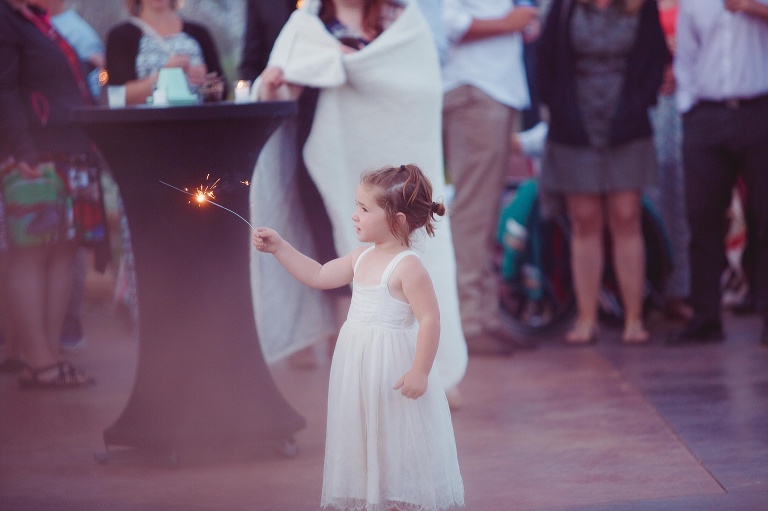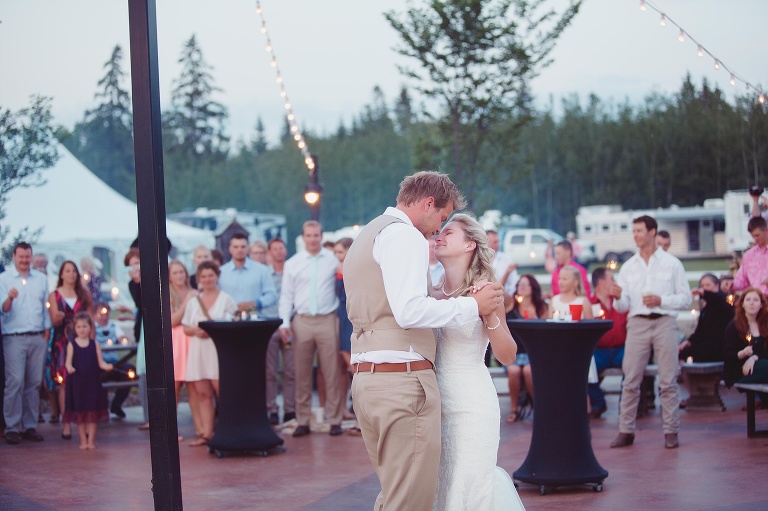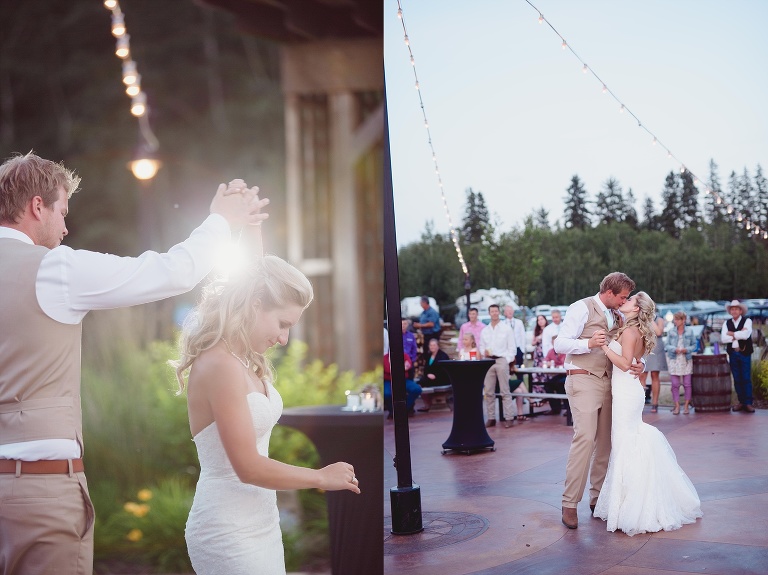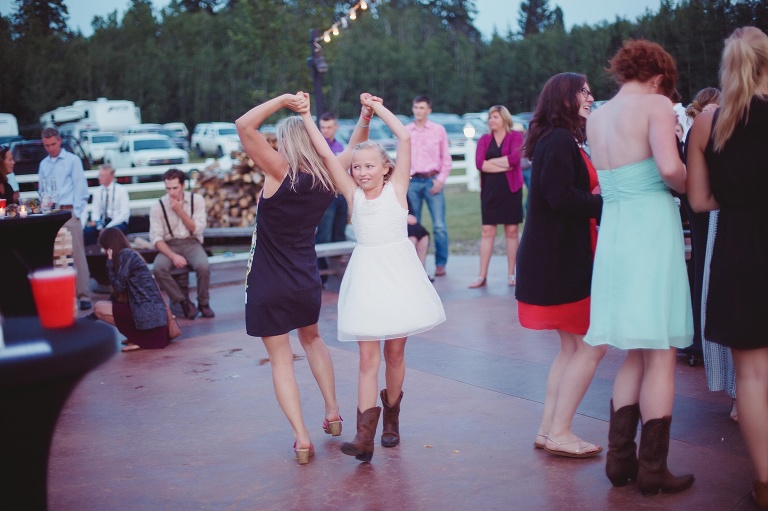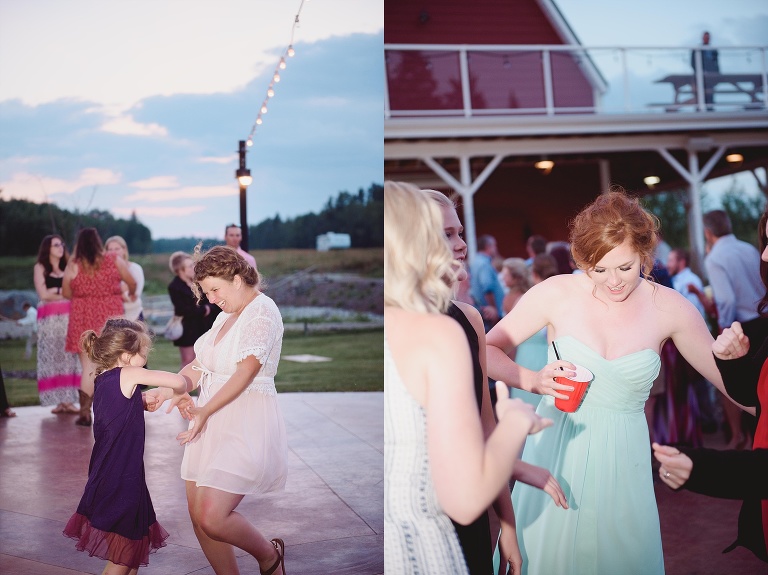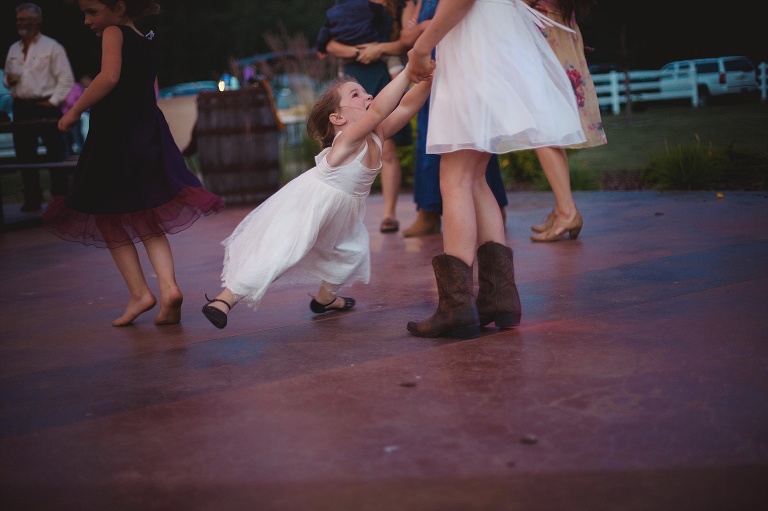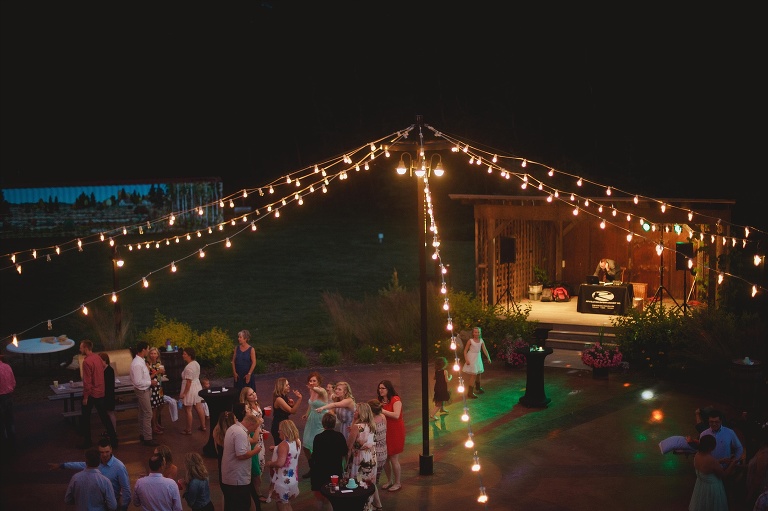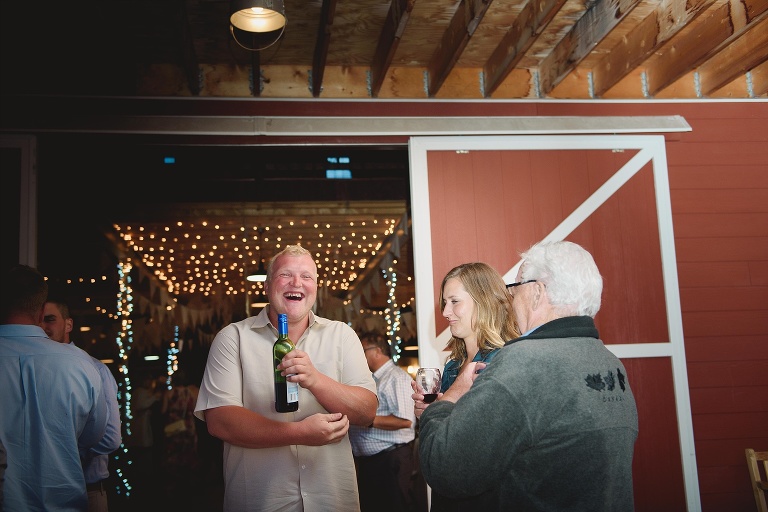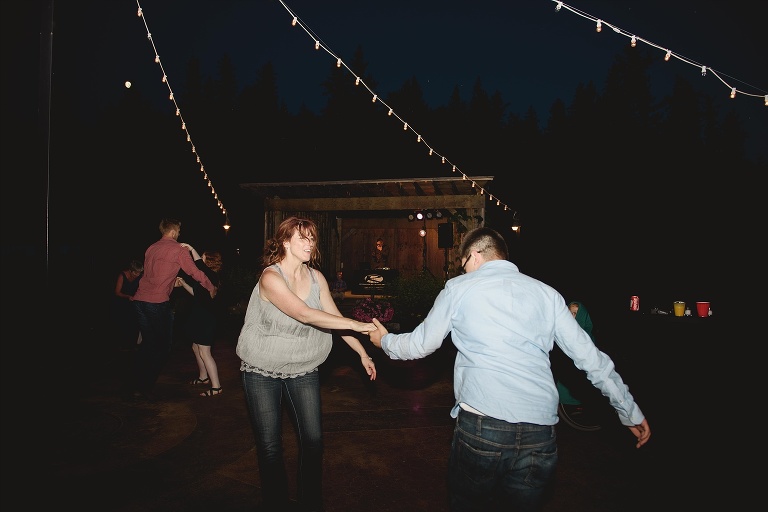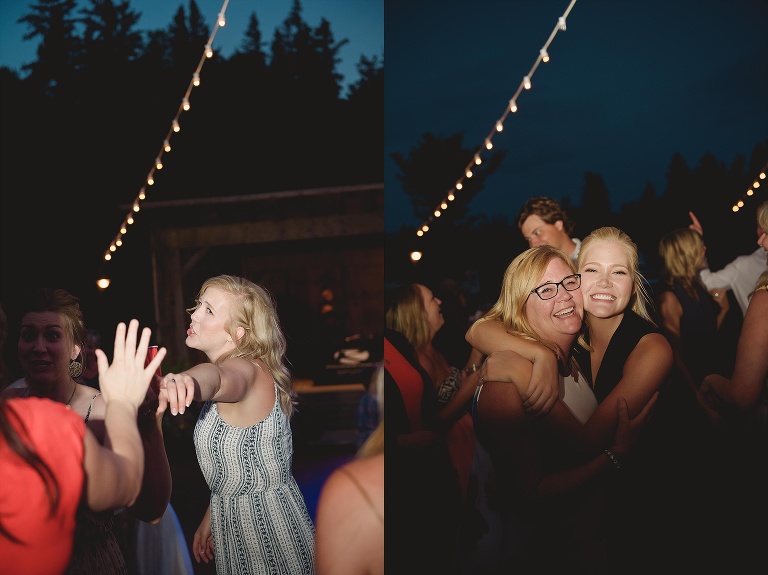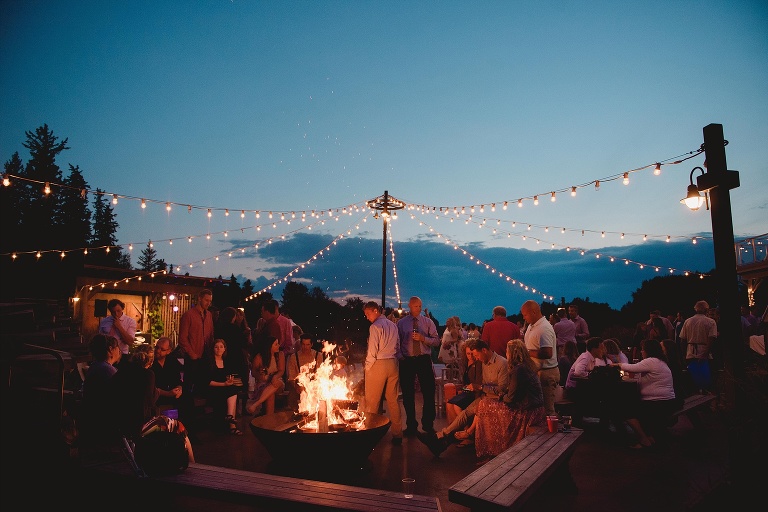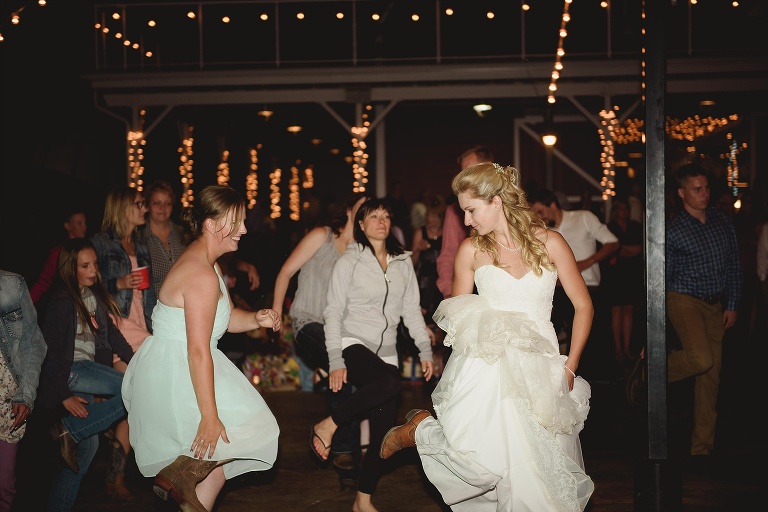 Thank you once again for choosing us!  We were truly honoured to be part of your special wedding!