Conni and I had so much fun photographing this Autumn engagement session with Scott and Victoria.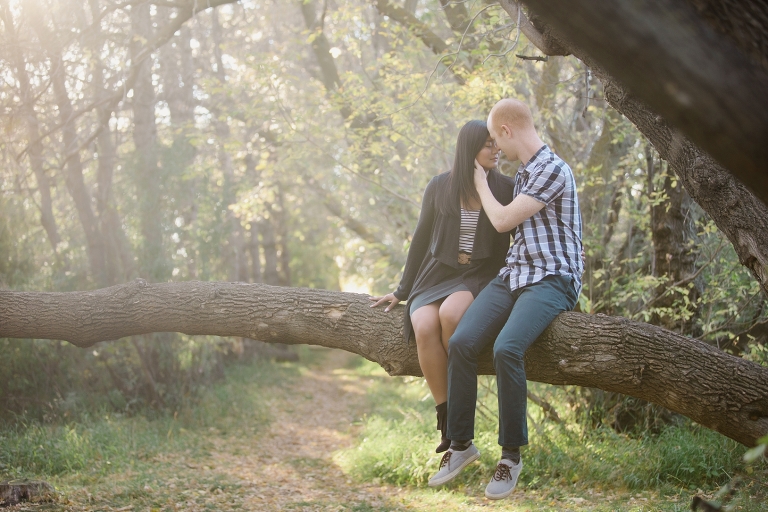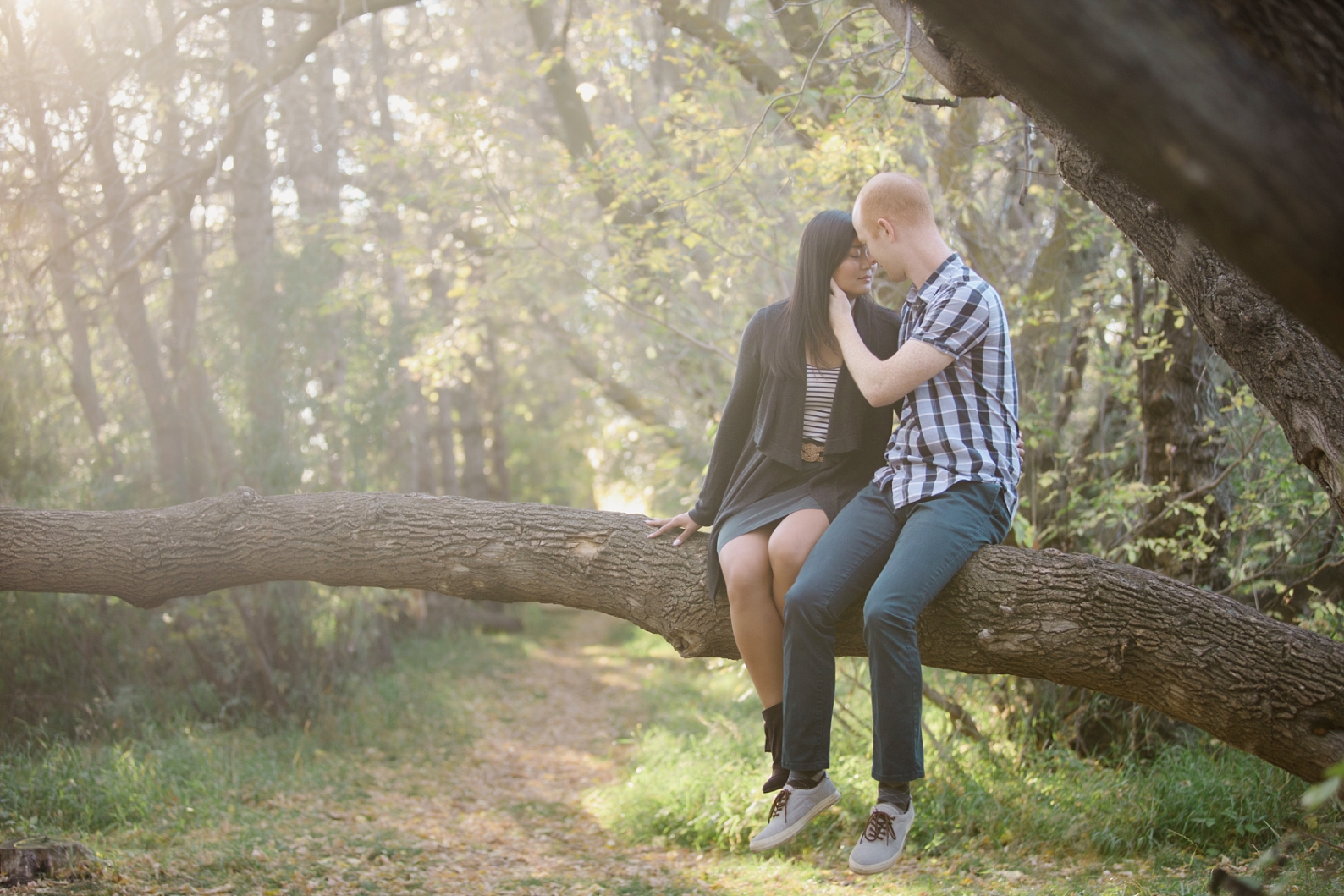 It is clear that they are over the moon crazy for each other.  They share a genuine affection that dominated their engagement session.  We can't wait to photograph their Edmonton wedding this fall!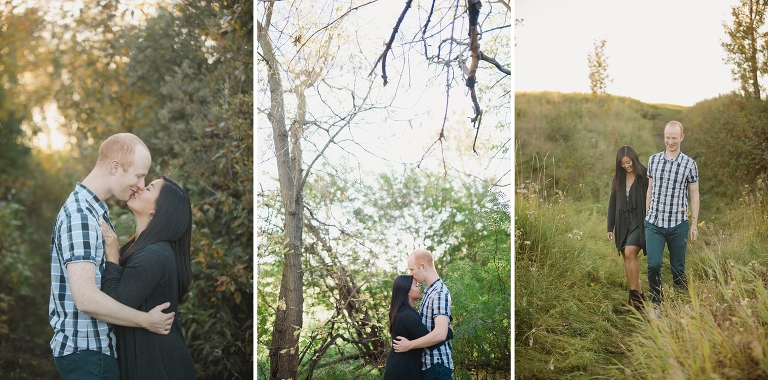 I love when Conni and I ask couples to dance in the woods and we find out they are great dancers!  So much fun!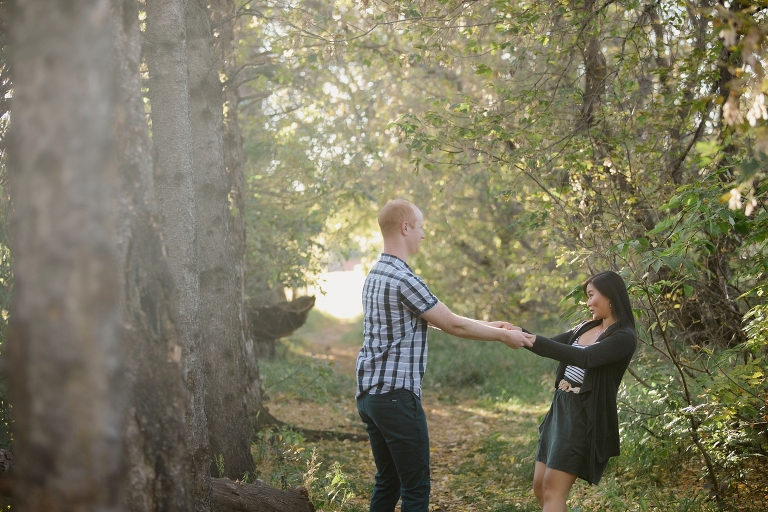 It's the little giggle in the middle of a kiss that makes my heart sing!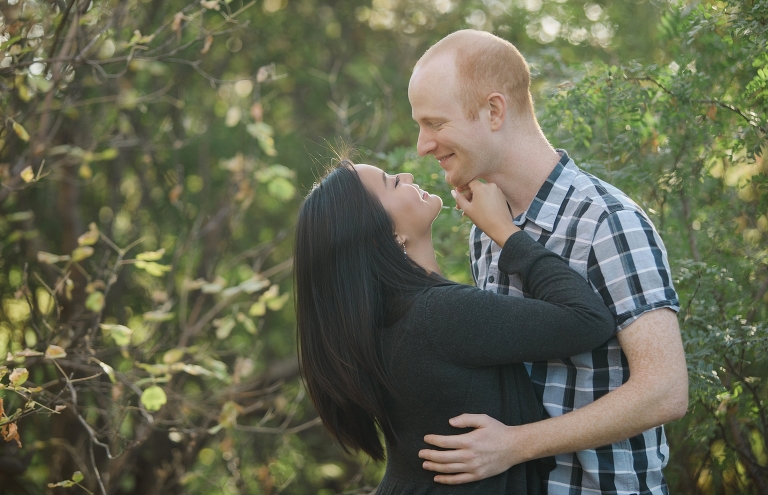 When Conni sends out info prior to engagement sessions one of the notes is bring props. Scott and Victoria brought some shared university texts 🙂  Props are the best way to incorporate your personality into your engagement session!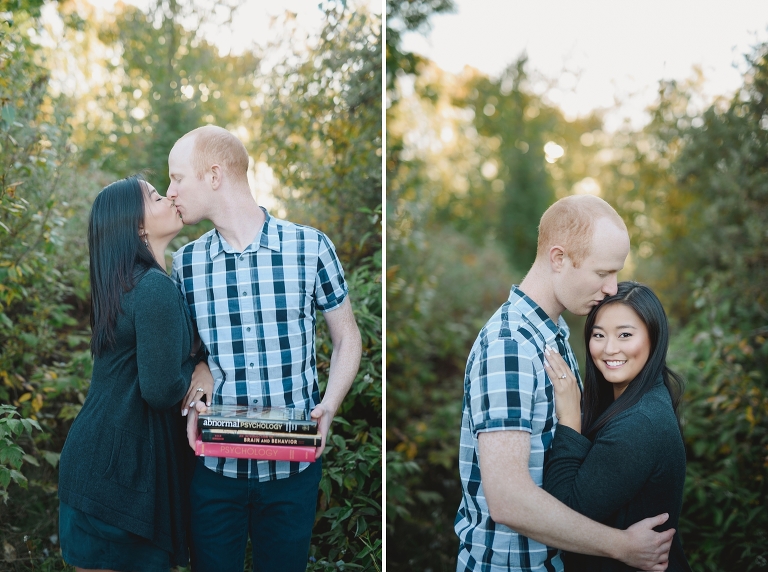 Plus you can start reading them if Conni and I get too boring  🙂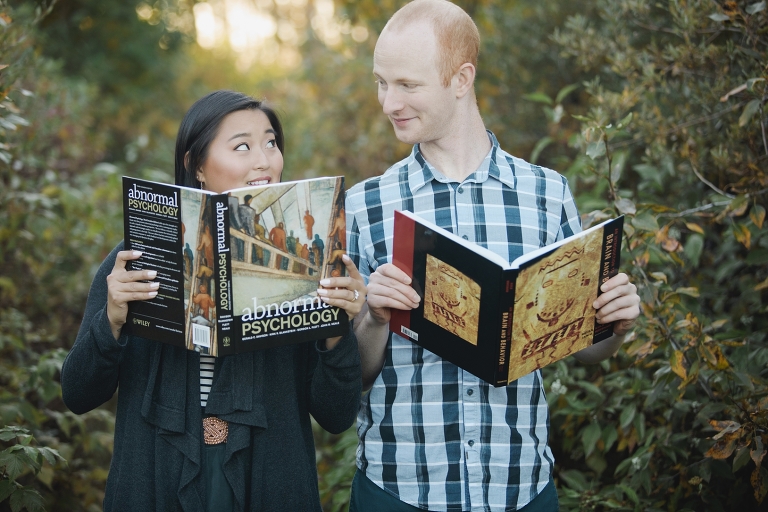 The autumn light is unreal!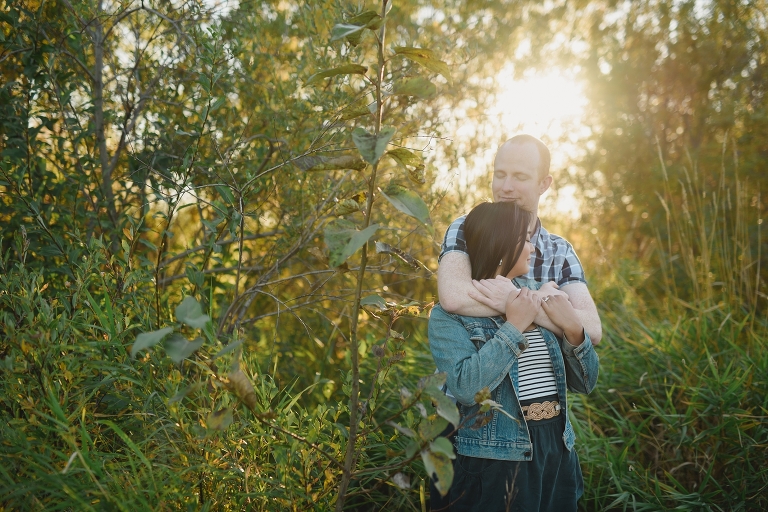 I LOVE the quiet snugly moments!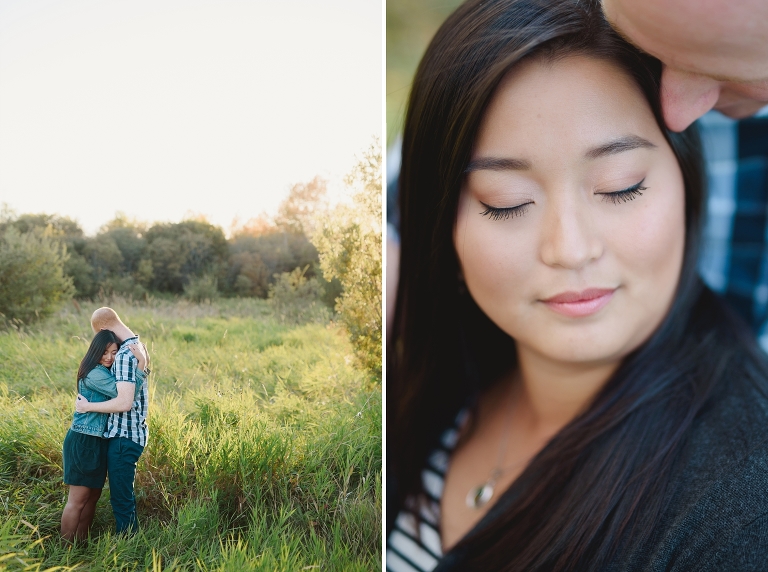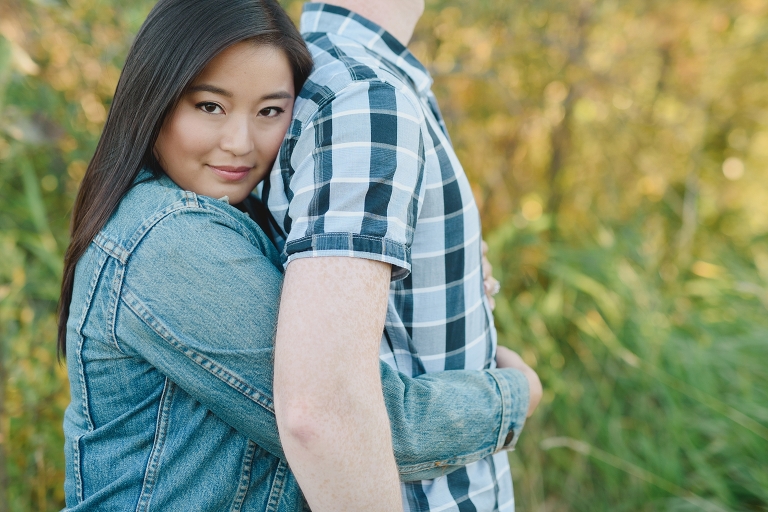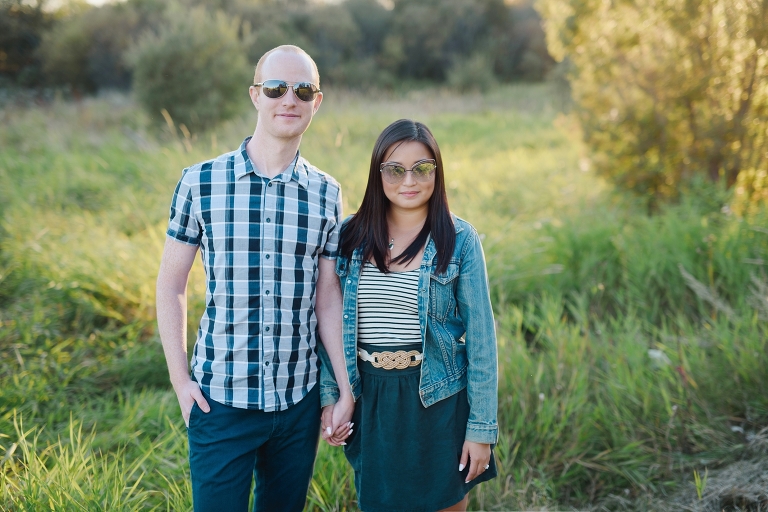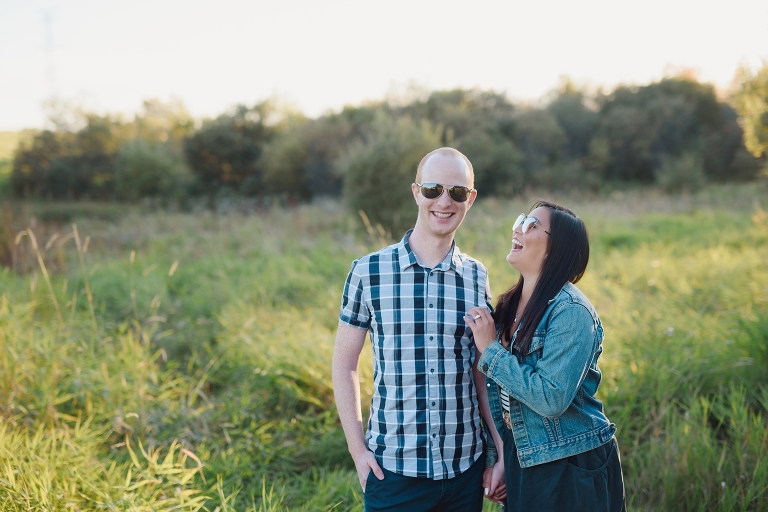 Scott and Victoria Conni and I had an absolute blast photographing your engagement session!!  Your wedding is going to rock our world!