We are celebrating everything that makes you a girl boss by holding our very first #girlbossday! We know you juggle more than your fair share between family life and killing it in the business world.  You deserve a headshot that showcases your personal brand – something genuine, reflective and shows the very best you.  Come join us in our home studio on March 4th for a day of fun, networking, and headshots.  Book your session by emailing us at mail@lifedotstyle.com and telling us about your passion!  We are also launching this day # with a contest! Checkout the details on instagram!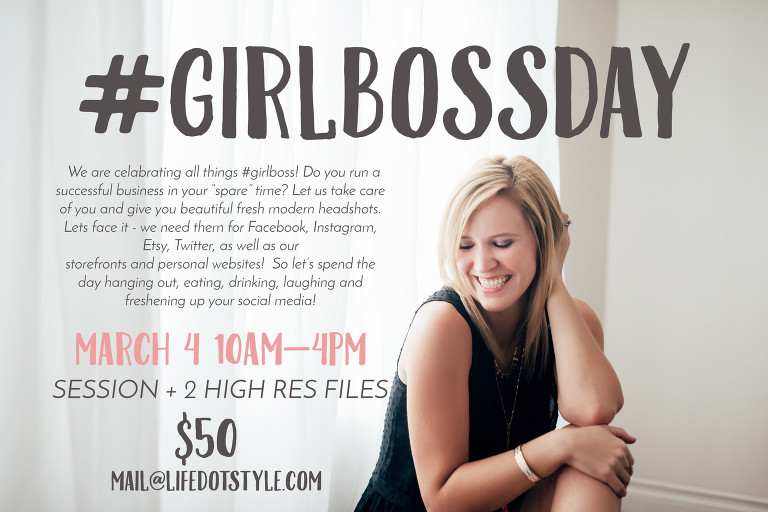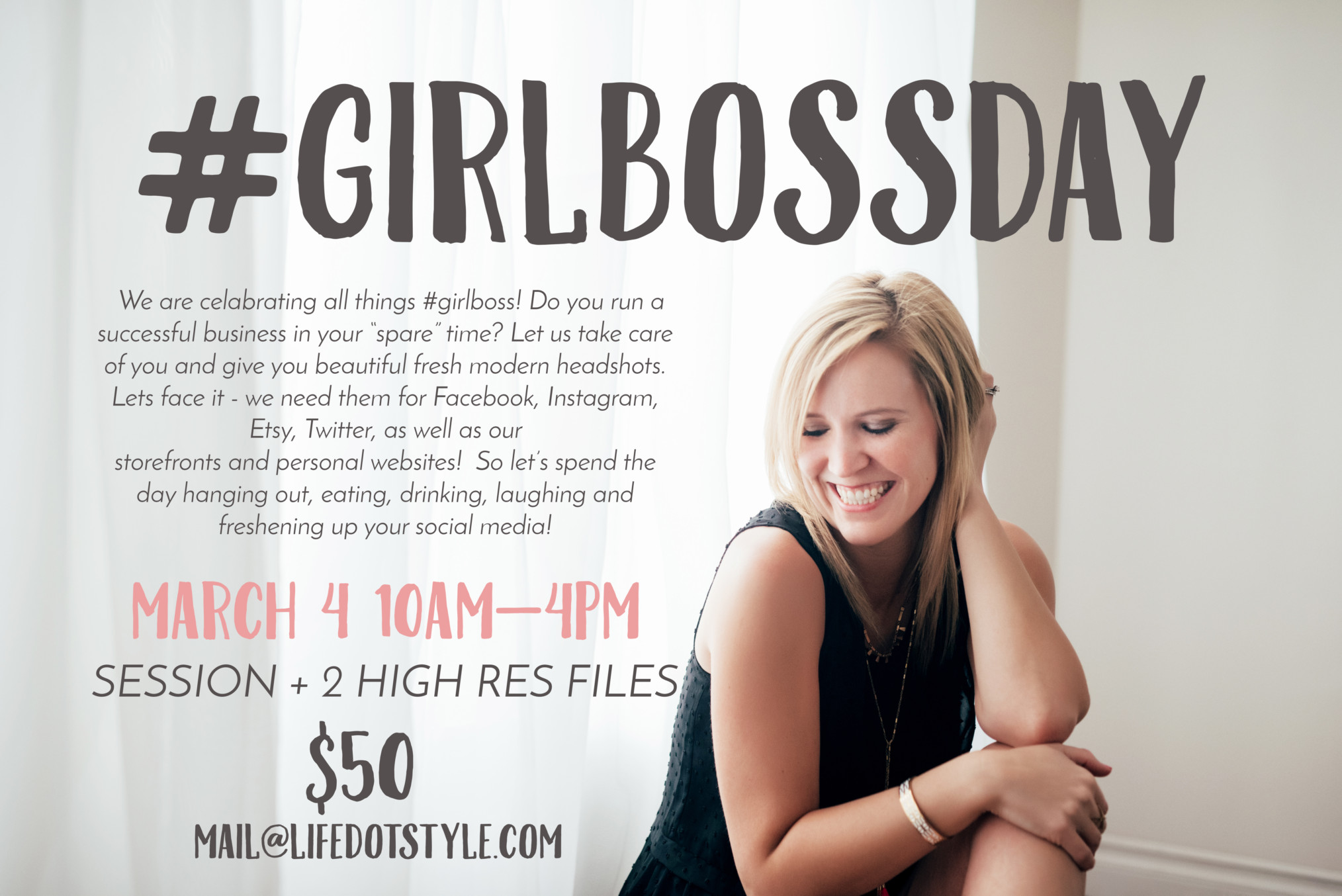 Session times are first come/first serve however there will be drinks and refreshments if you want to hang out for a bit, check out our studio and network with other girl bosses.  Feel free to bring some business cards to hand out or leave with us.
Our sessions will involve up to 5 poses with a combination of more traditional headshots as well as some fun poses to show off your products or skills.  Feel free to bring something that reflects your business.  You will also receive a 3 day online gallery with 5 photos to choose from or the choice to upgrade and buy them all!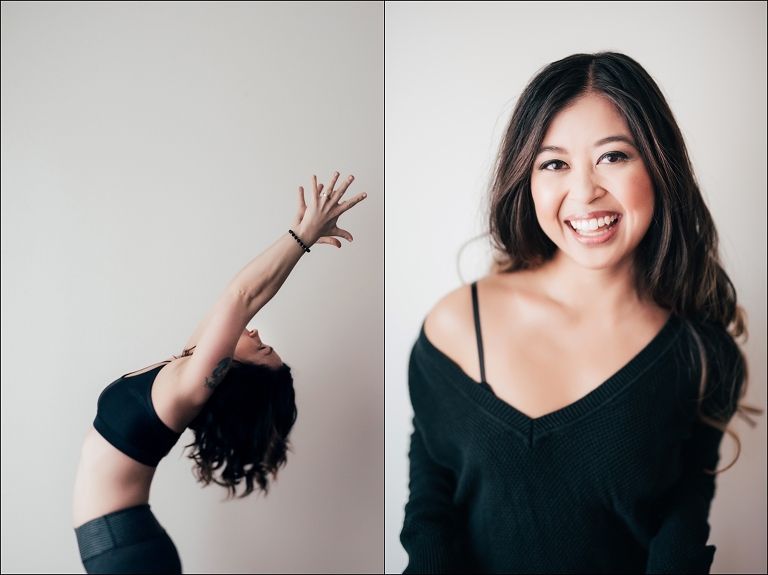 Here are our best tips for preparing for your #girlbossday session.
The week before:
Drink plenty of water, get as much rest as possible.  Do not spray tan. Plan your outfit, accessories – and even shoes for your photoshoot.
The day before:
Consider packing your bag with what you will need for the next day (additional accessories, business cards, your chosen prop or product), fix up any jagged nails, treat yourself to a mani/pedi, and go to bed early so that you are well rested.
The day of:
Apply a little more makeup then usual but just say no to glow!  🙂  Our studio is neutral white with wood floors, so we recommend bringing along a little extra blush and lip colour to touch up if needed.  If you wear false eyelashes keep them simple and not too dramatic.  Curl your lashes and wear a good mascara! Consider using a professional makeup artist – we often work with Maven Brow & Beauty (so she knows our studio well)!
Work your wardrobe – wear clothes that suit your passion and are well tailored to your body.  You are your own personal brand so ensure your clothing reflects that.  You will feel so much more relaxed and confident in clothing you love and that will translate to amazing photos.
Don't forget your packed bag with your:
Business Cards
Extra blush/lip touchup
Hairspray for hair touchup
1 Prop or product to showcase (optional)