Conni and I love engagement sessions!!  They are the best way to get to know our clients and hang out with them a bit before the wedding day.  Engagement sessions give us a chance to see you interact in front of the camera, and they give you a chance to see how we will photograph your wedding.  They should be lots of fun and low stress.  Unfortunately, many couples have expressed some stress over what to wear for their engagement session.  I am hoping these tips can help alleviate some of that stress!!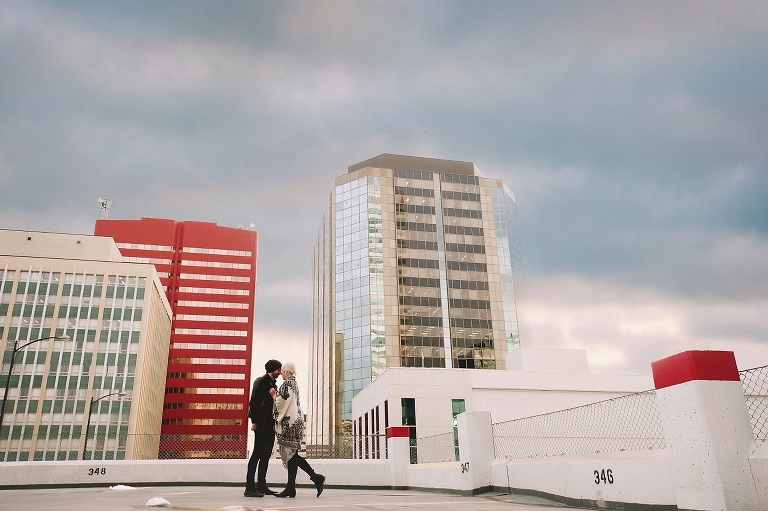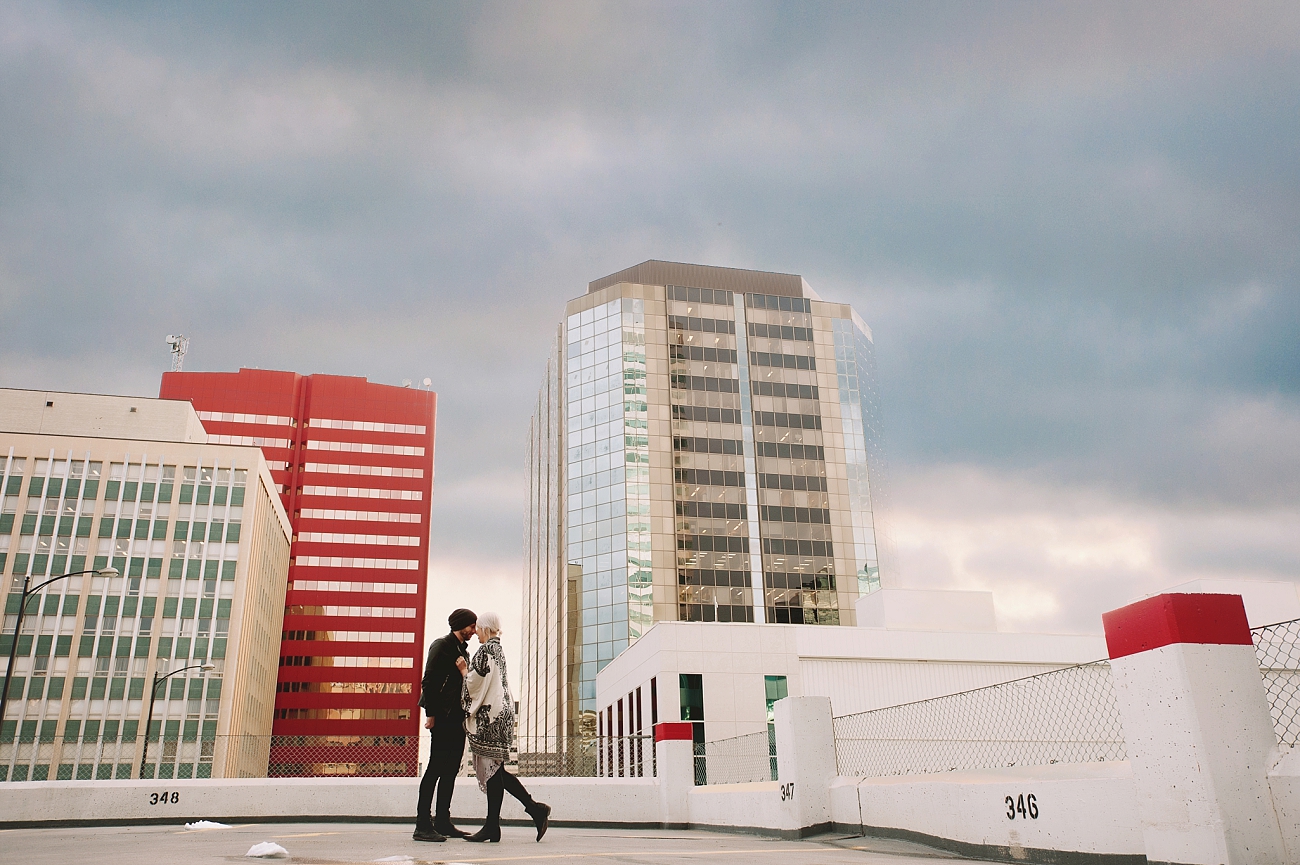 For brides and grooms who are planning on walking down the aisle, there are plenty of decisions to make before saying "I do." One of the most exciting times before your big day, is having the opportunity to take engagement photos. We take pictures that can be remembered for a lifetime, and we encourage you to display them at the wedding.
Wondering what to wear for your Edmonton engagement session? Here are a few tips you can follow to guarantee you look incredible.
Coordinate Outfits
It's important for you and your fiance to match and coordinate your outfits during the engagement photo session with your Edmonton wedding photographer. This creates a uniform style that compliments each other, and makes you the focus of the photographs. Opt for wearing colours in the same colour family with clothing that has the same level of formality.  When you look in sync with one another your personalities can shine through.  As a couple, you should look like you belong in the same photo for a classy and sophisticated shoot that makes for gorgeous photos.
In the same regard, avoid going overboard on how much you match each other with the colors or prints that are used. This will create an artificial look that is less natural and looks more staged.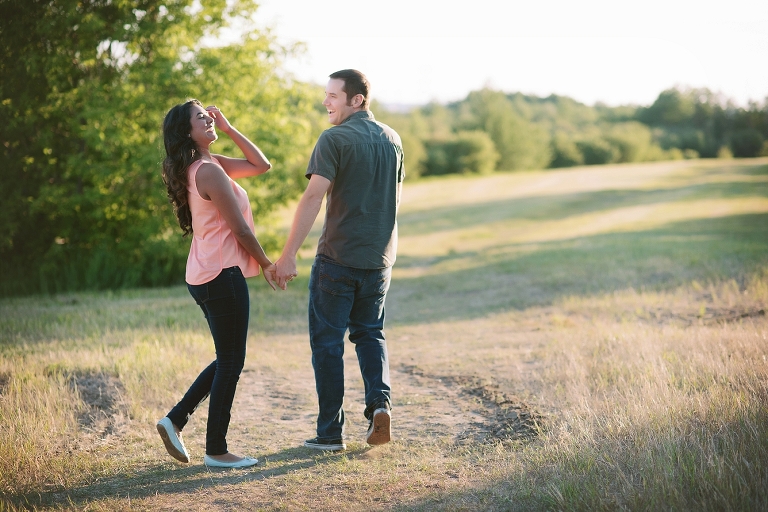 Embrace Various Patterns and Colors
One of the best ways of creating depth in your photos is to embrace wearing different colors and patterns. Mix different textures and prints to add extra detail to your style and offer a bit of movement with each shot. Think of the bride-to-be wearing a blue, patterned sundress, while the groom sports something complimentary, like a blue button down shirt.   When you layer colour, texture, or pattern you increase the dimensionality in your photos. Have fun dressing up to ensure that you remain the focal point of the photos and draw attention to yourself.
This includes layering different clothing pieces and accessorizing the outfits that you wear. Adding jewelry or hats can help to complete the outfit. This can also allow the photographer to zoom in on a necklace, your hats, or even a bracelet for special details that make the photos more unique.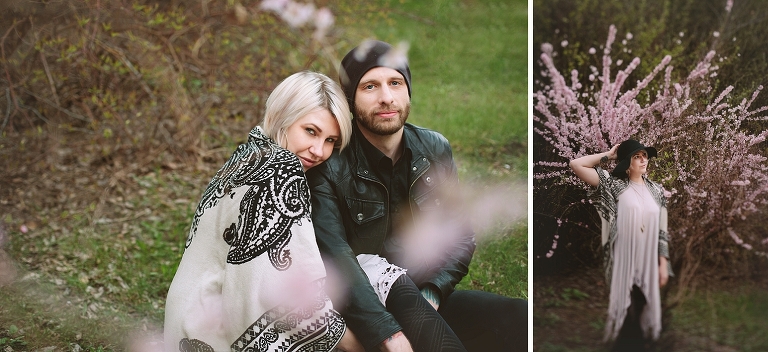 Wear Different Outfits
When booking a full engagement session with LifeDotStyle many couples desire a variety of locations to celebrate their engagement with different backdrops and scenery. This makes it important to pack several different outfits for various looks that will offer versatility with the photographs.
Consider choosing a summer dress that has lace or floral details, which can be worn when taking photos in a field or on the beach. Your fiance can wear a button down shirt with suspenders for a classy style, or choose to wear a suit if the session is in an urban/downtown setting . You both should set aside various outfits that go well with each others clothes to ensure you're prepared for each setting.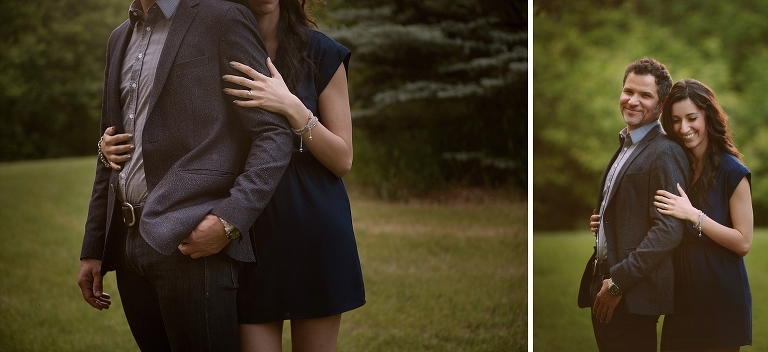 Choose Comfortable Clothing
Although it's important to look your best during your Edmonton Engagement photo shoot, you also want to feel comfortable in the clothes that you wear. If you feel restricted with your mobility, or are wearing clothing that is too tight or made of an itchy material, it can cause you to look uncomfortable in your photos.
Try on the clothes ahead of time to ensure that you feel like yourself with each garment and that you won't have a hard time posing with your fiance. Footwear is important, so test out certain high heels or shoes that you plan to wear to ensure that you can stand in them. I always recommend bringing backup shoes for actually walking around. It's important that you feel confident, which will come through in your facial expressions and body language with each photo that is taken.
Speaking of being comfortable, consider hiring a hair and makeup artist for your engagement session. A professional hair and makeup artist will make you look flawless in front of the camera.  This could be a great time to book your wedding day makeup trial!!