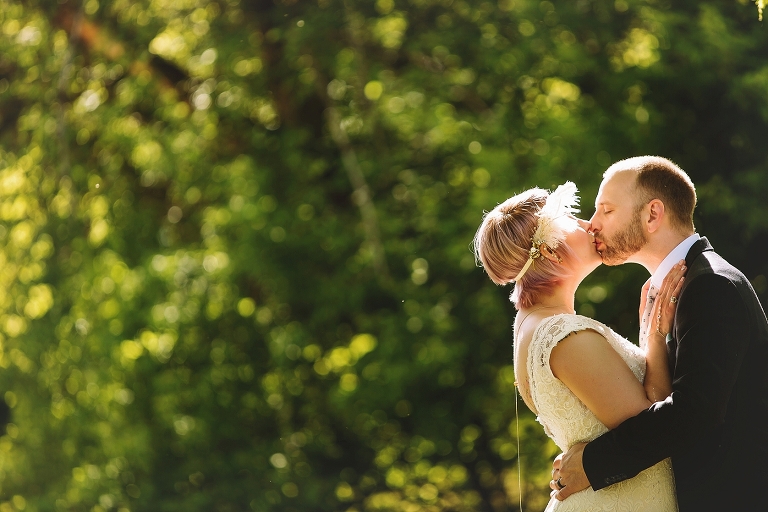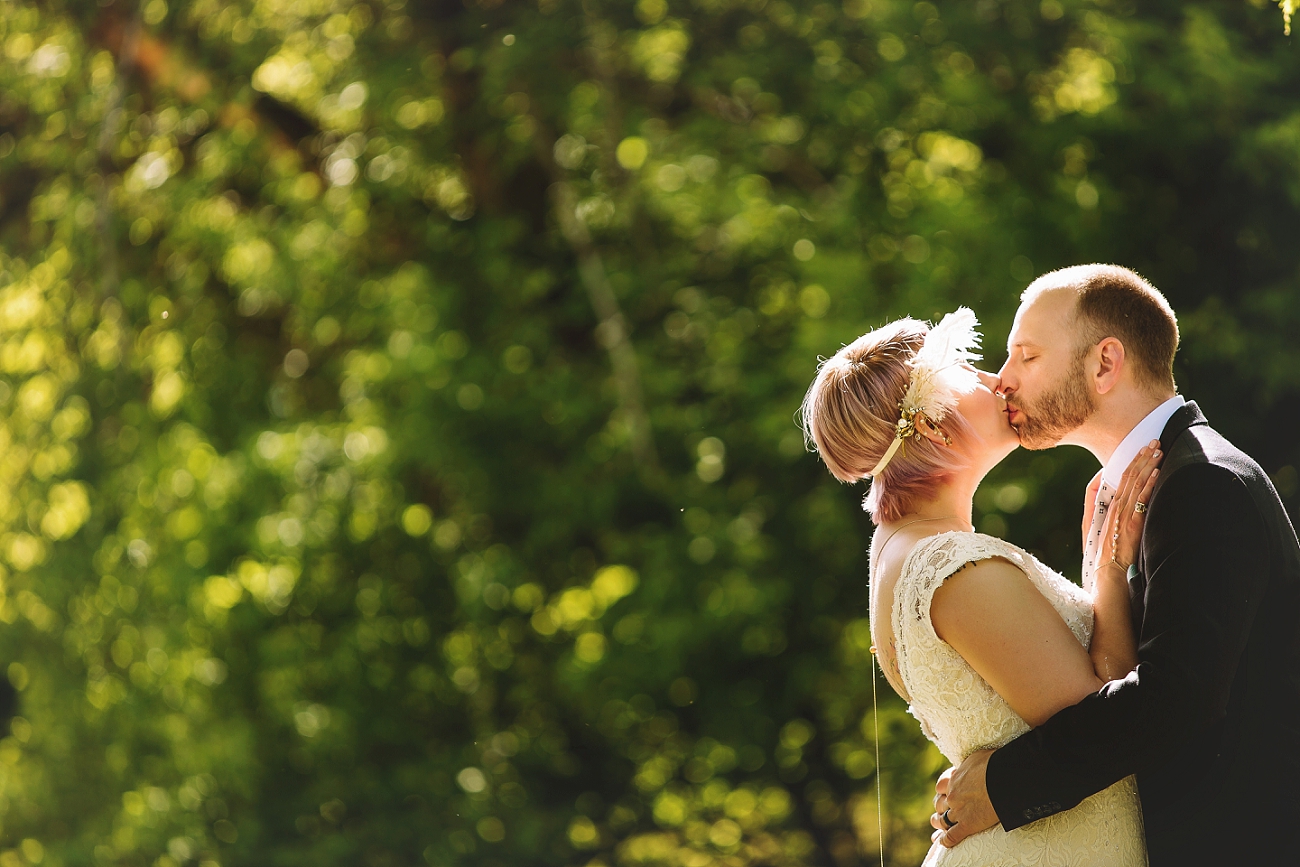 When my best friend told me she was getting married I knew that I had to figure out a way to photograph her Yellowhead Brewery wedding, be in her wedding and attend her wedding.  Thankfully Conni said she would cut her maternity leave a bit short and come help me with the wedding and the stunning Chelsey Rice said she would come photograph the reception so that I could put down my camera and pick up a wine glass (more on that later).  We started the morning off at my mom's house surrounded by Ashley's friends and family.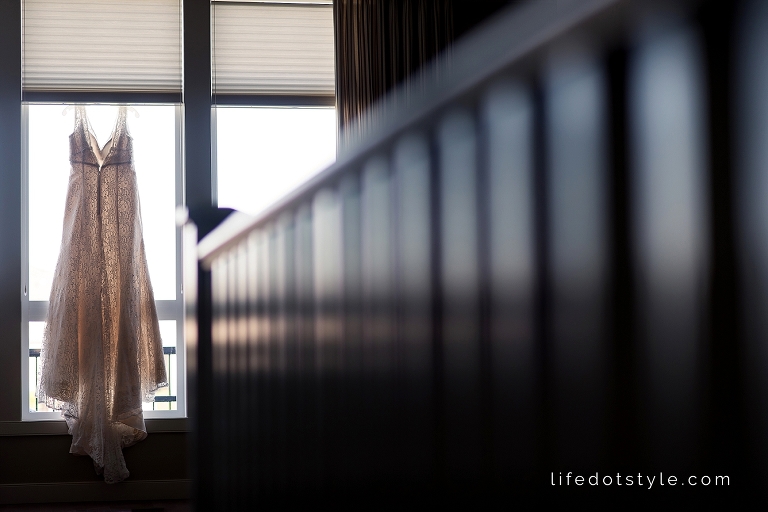 Ashley used the lace from her mom's veil for her hand fasting ceremony.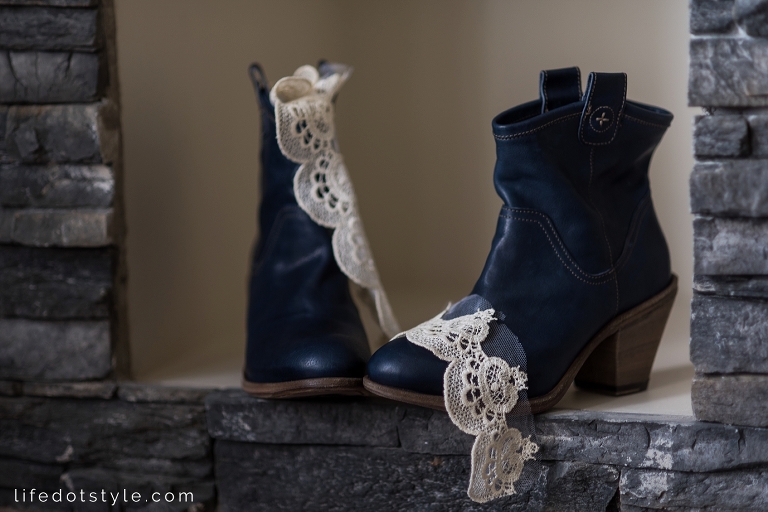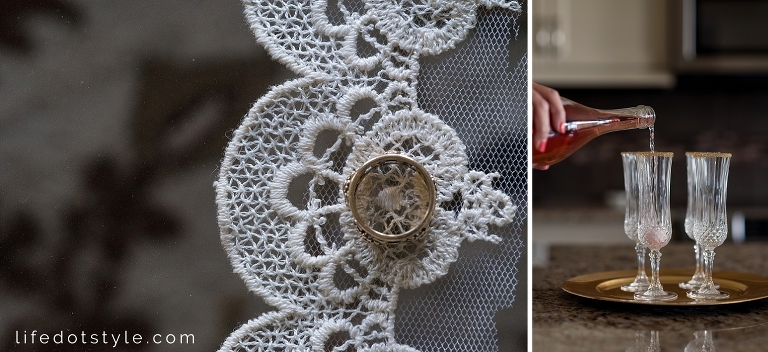 Marla Shaw MUA did an amazing job with Ashley's makeup!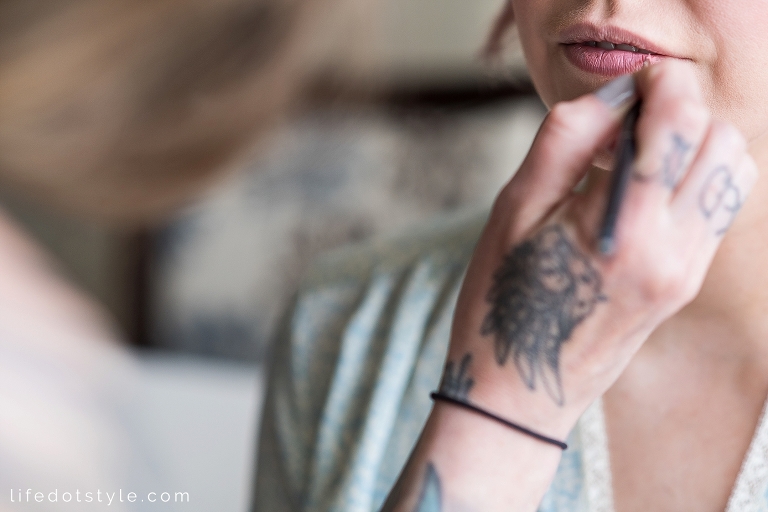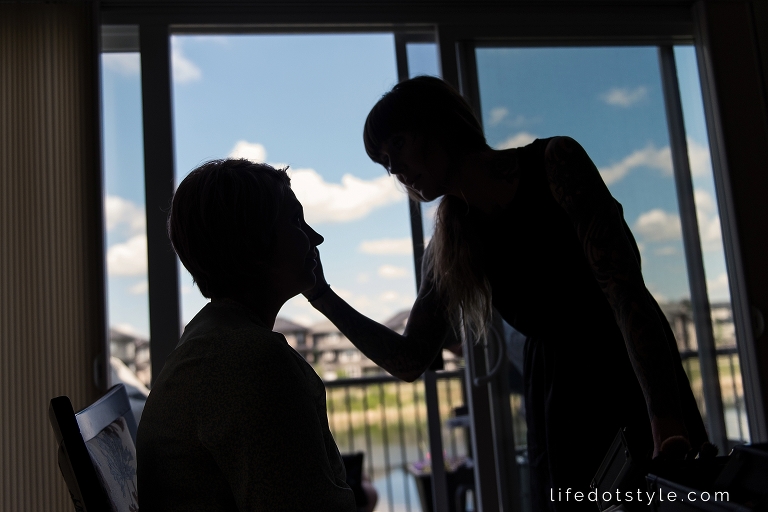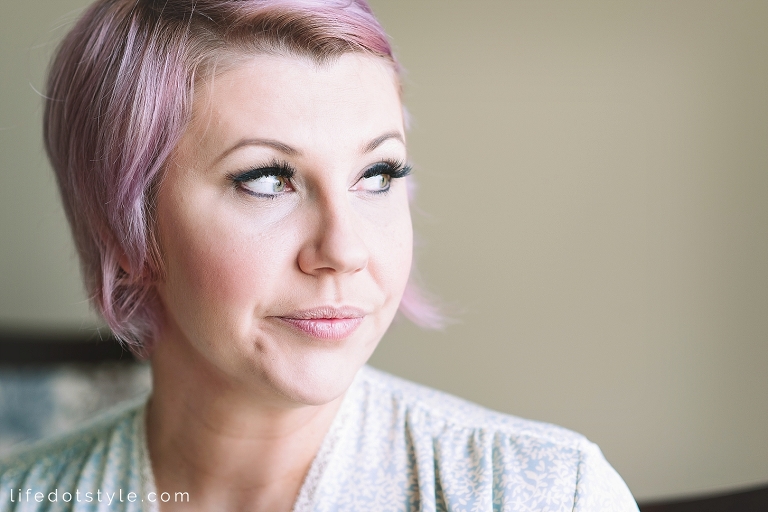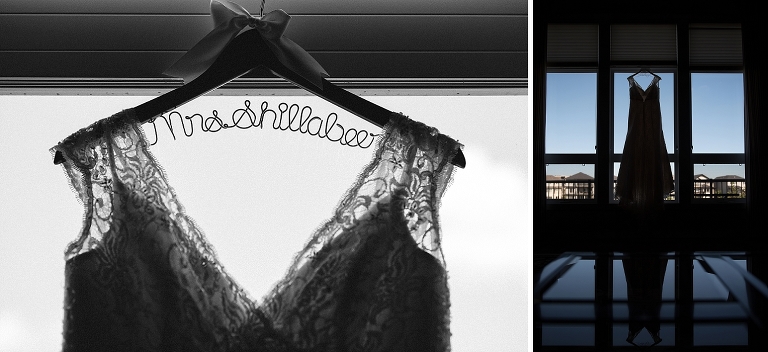 A good friend and custom Jeweler Kayla Ann Peterson made all of Ashley's beautiful wedding jewelry.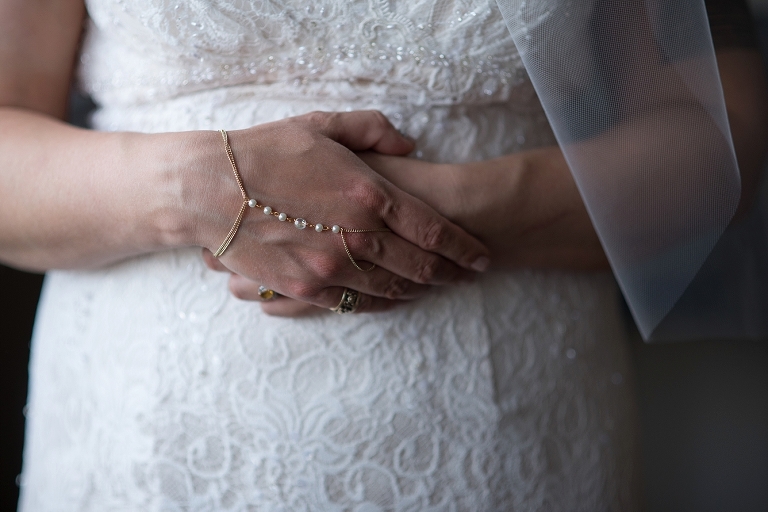 After the ladies were dressed and ready Conni and I popped across town to catch the boys at Matrix Hotel Edmonton doing their last minute primping and then walking to the ceremony at the amazing Yellowhead Brewery.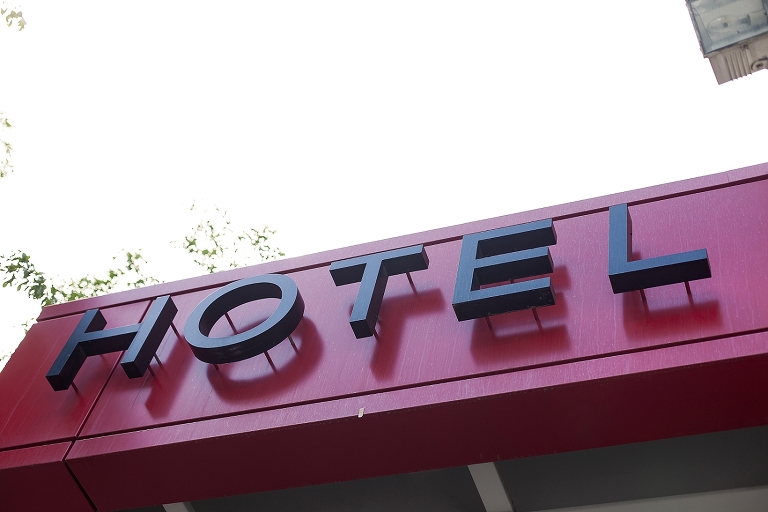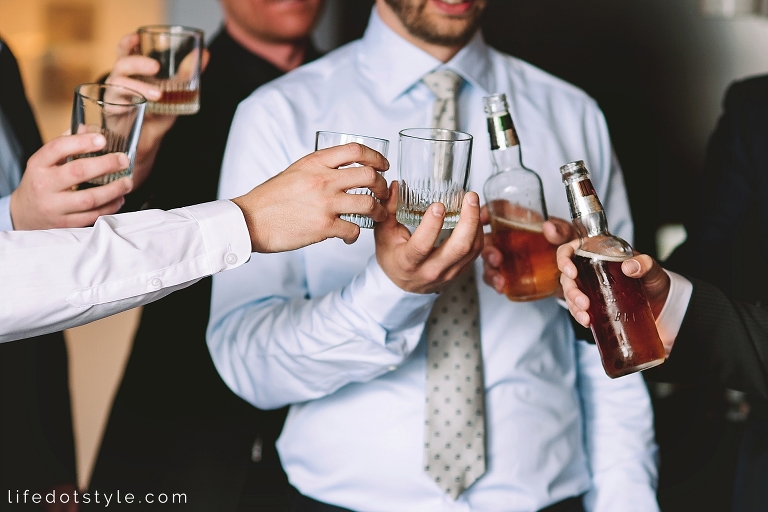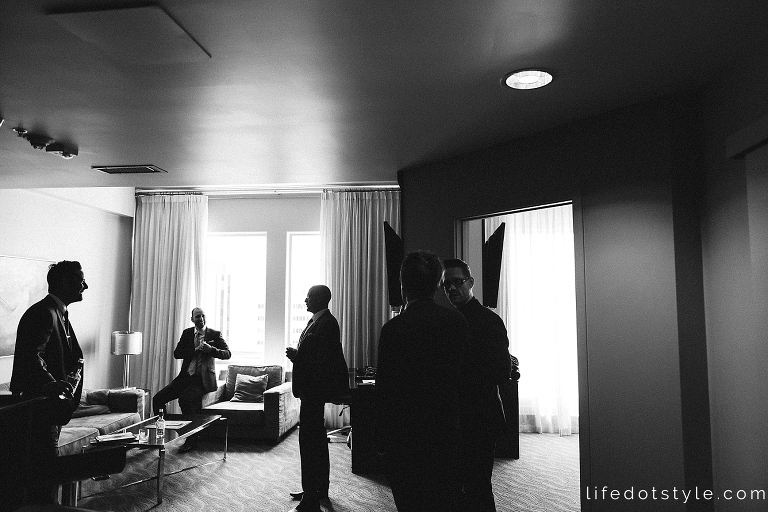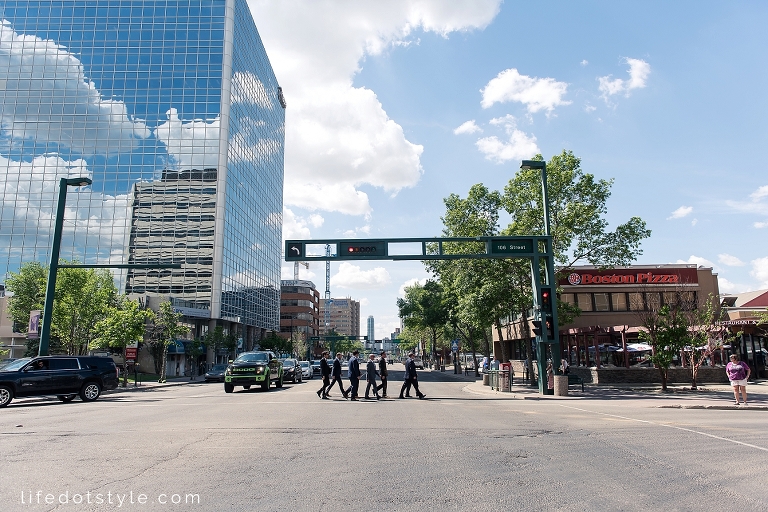 The ceremony was heartfelt and emotional.  There wasn't a dry eye in the house (mine included).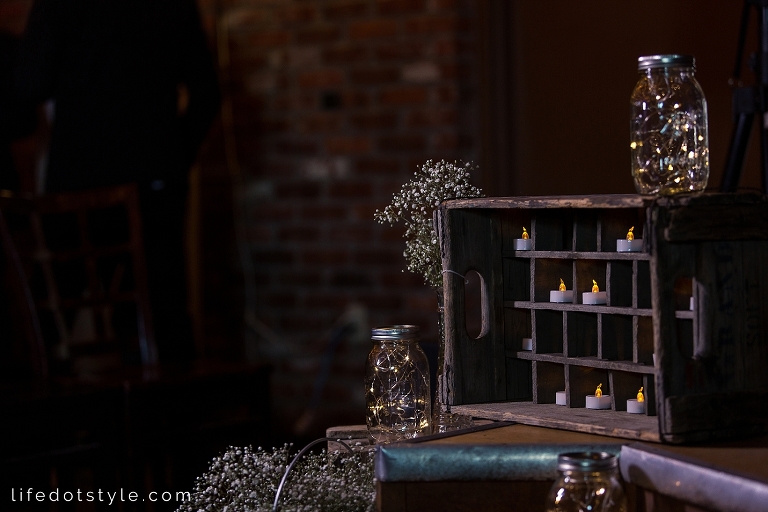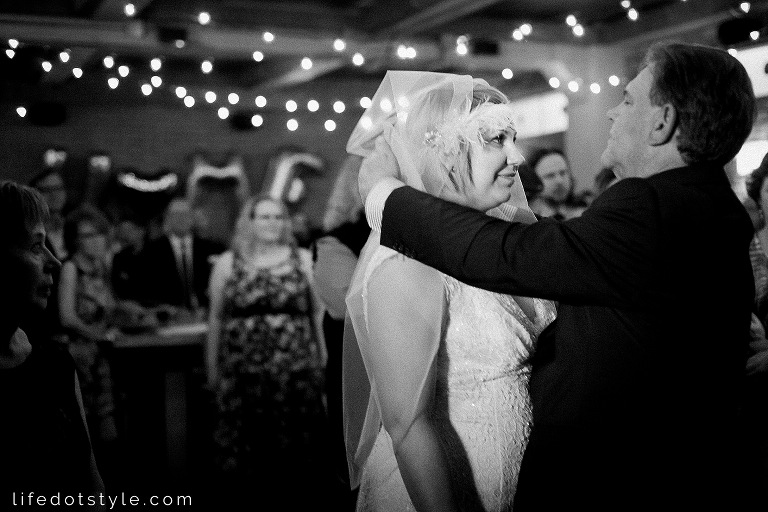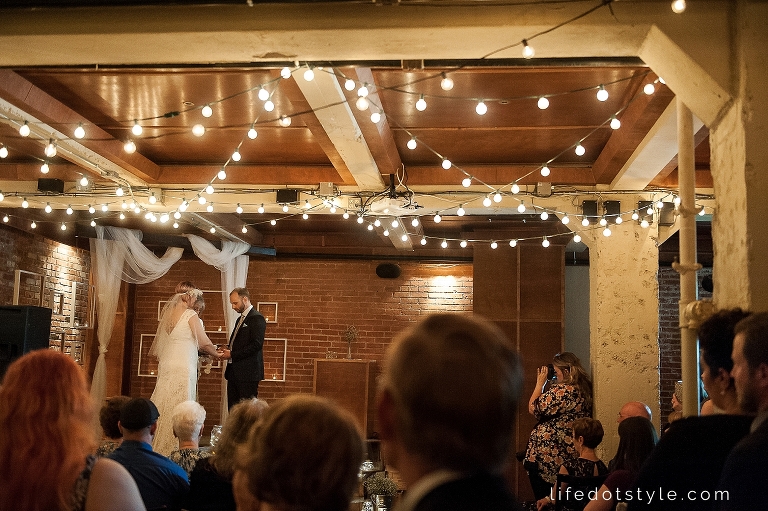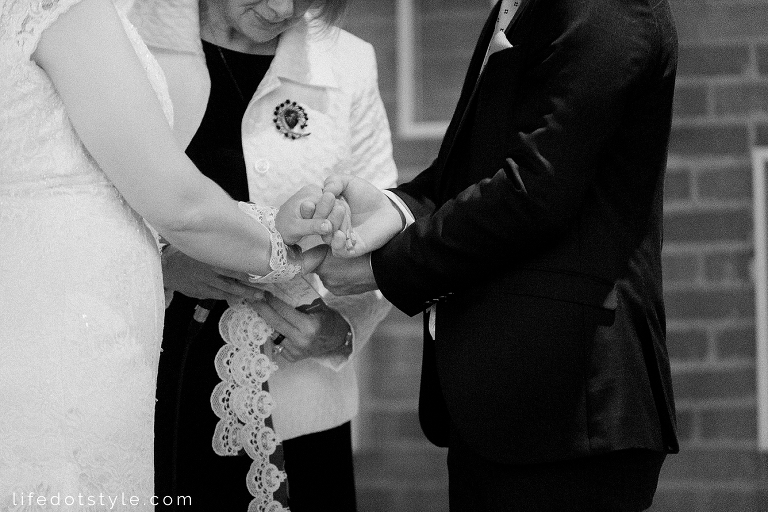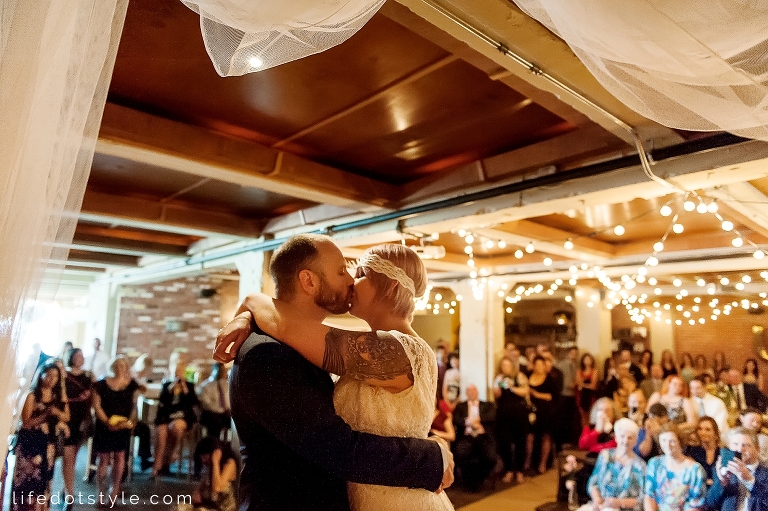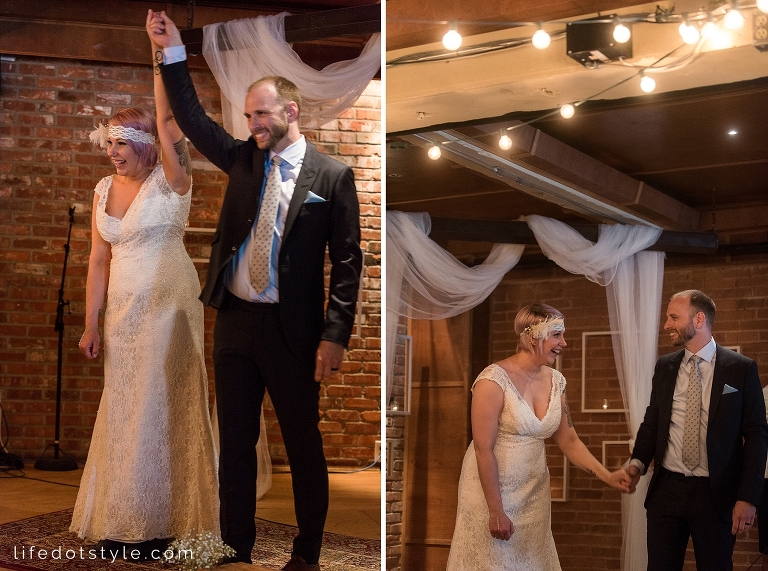 After the Ceremony we went to a few downtown parks and took some pictures. <3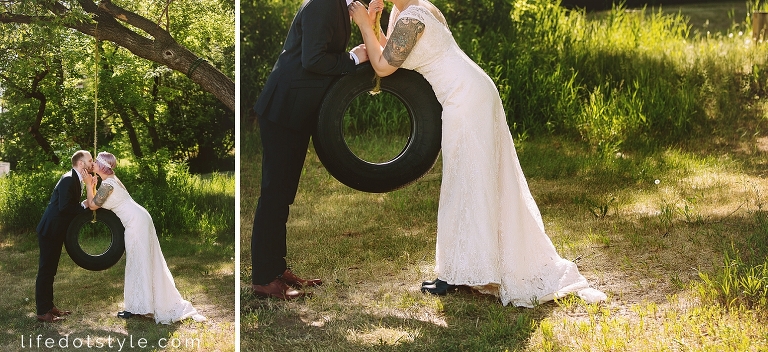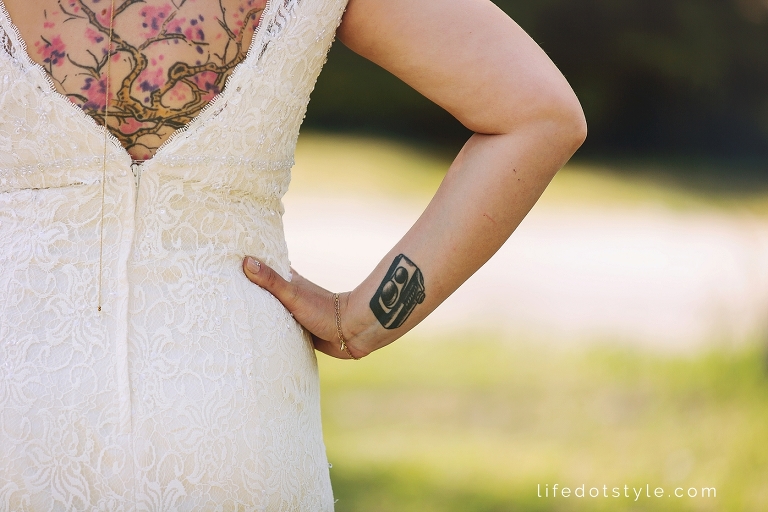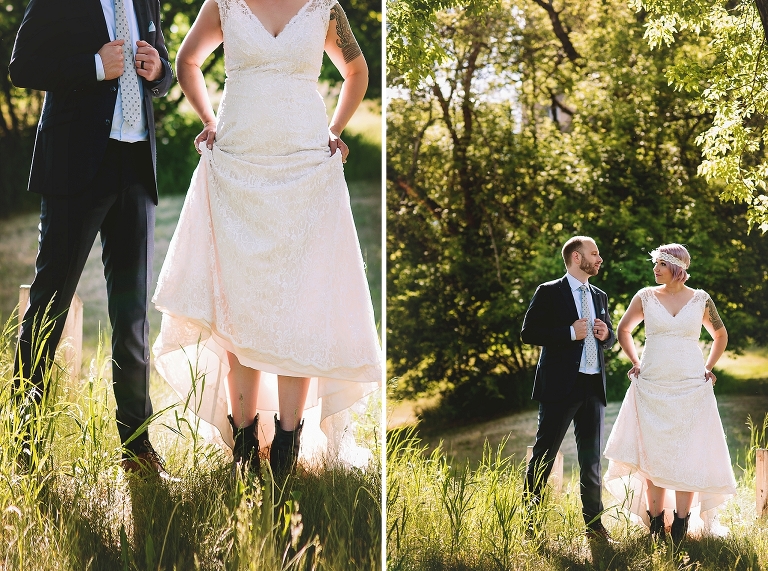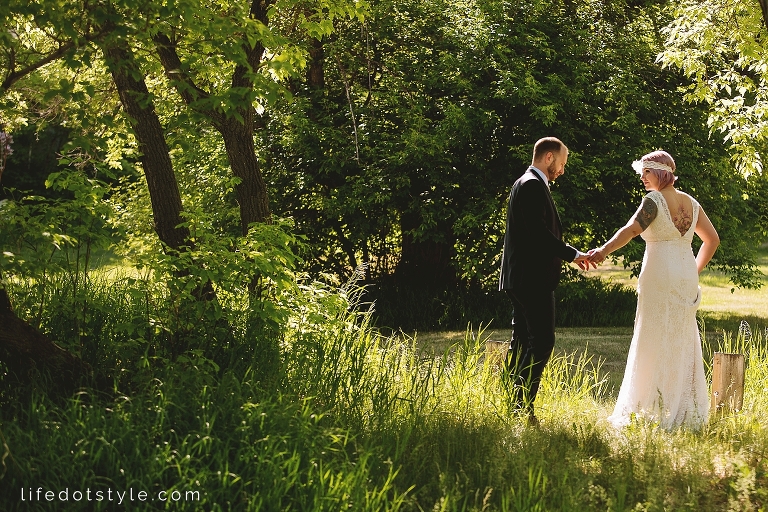 Seriously I love these two!!!!!!!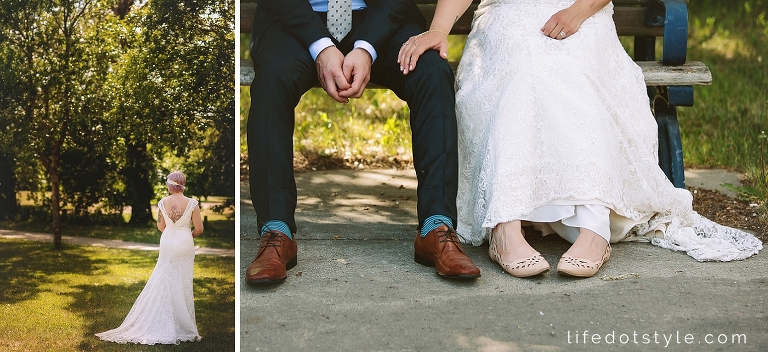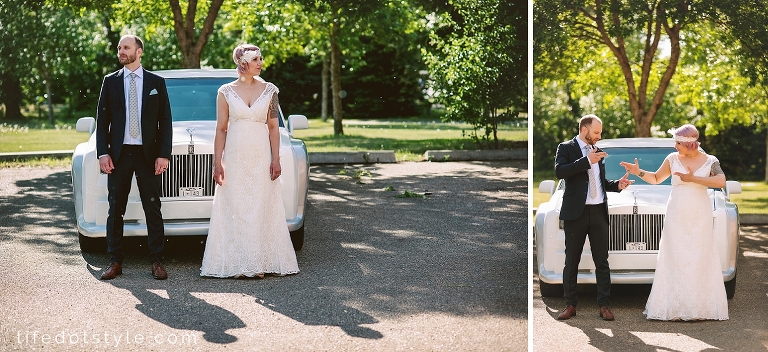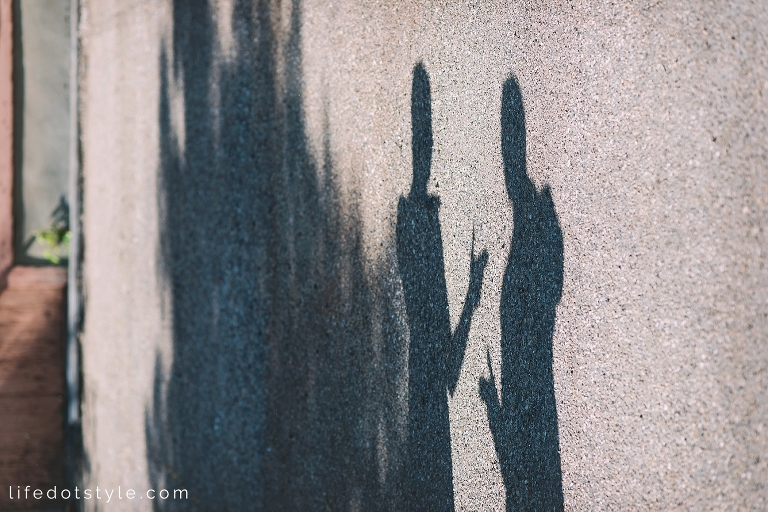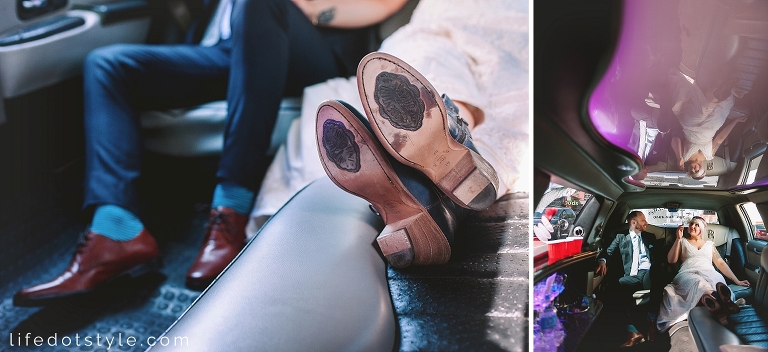 After pictures we headed back for a beautiful intimate supper at the Yellowhead Brewery (also known as the part of the wedding where I had to give a speech).  Check out the stunning wedding decor by Details Vintage Decor Rentals and flowers by Tickled Floral!!!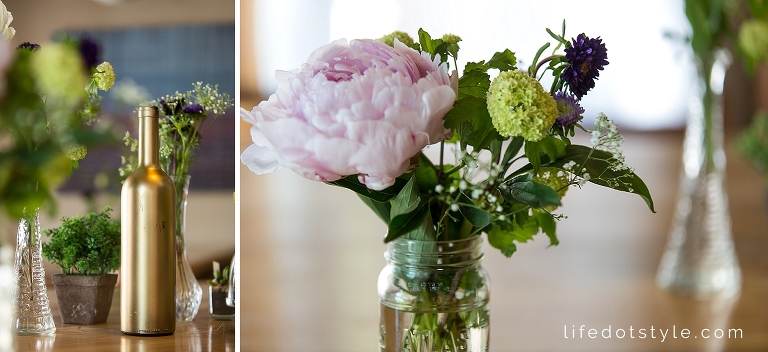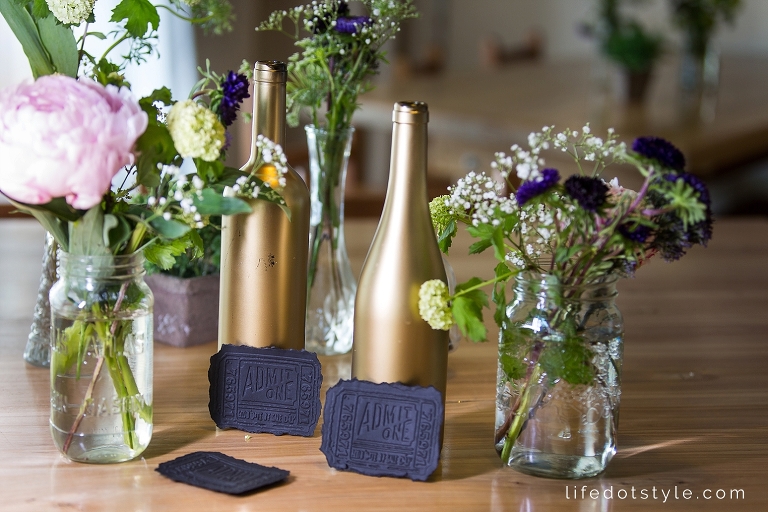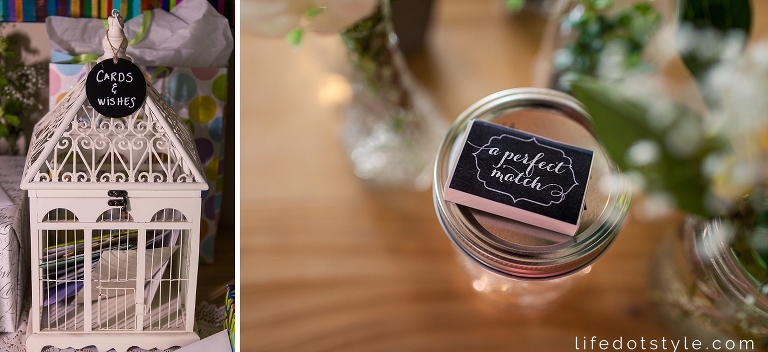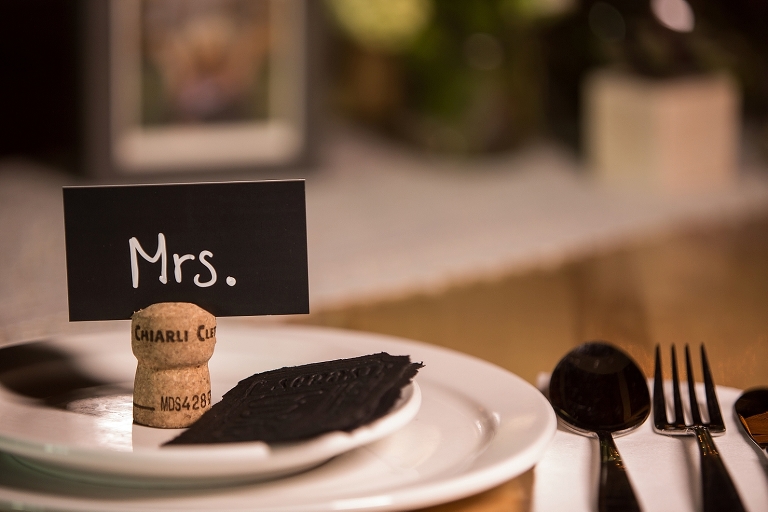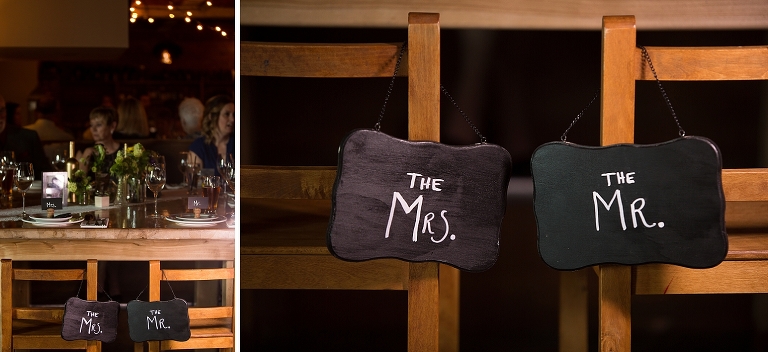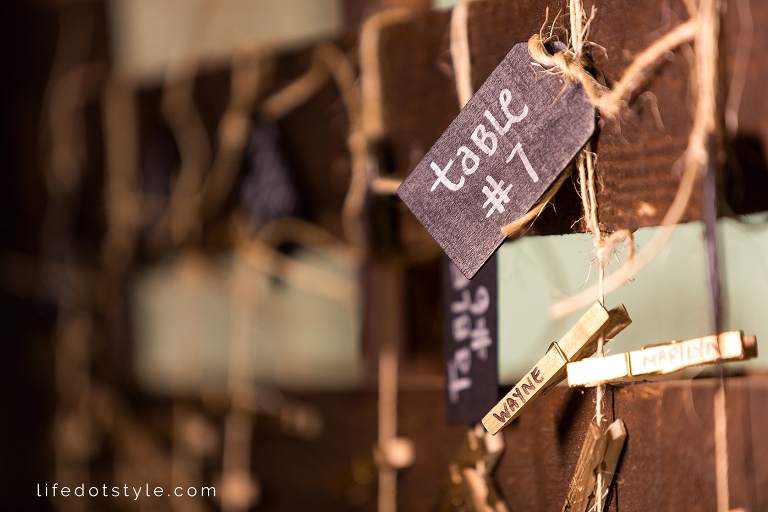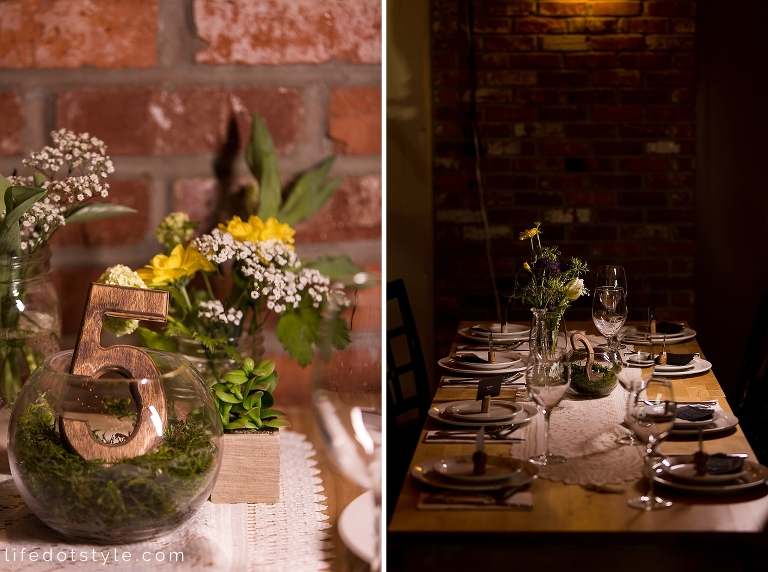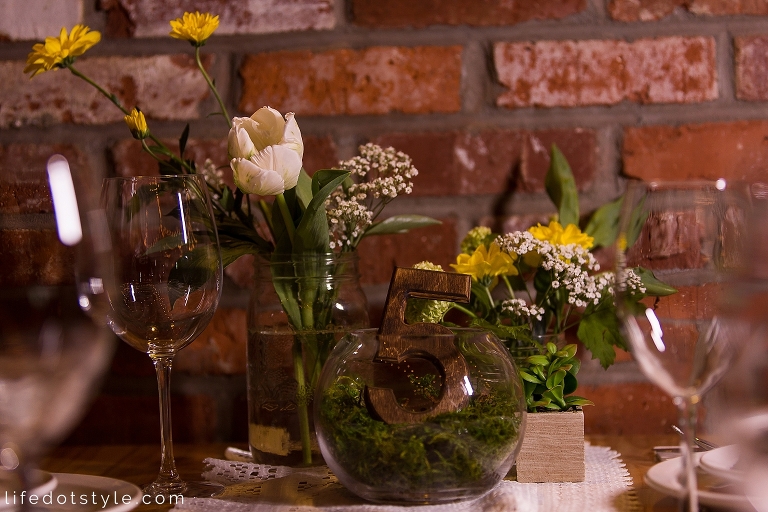 Ben and Ashley chose family style service (which I totally appreciate because I LOVE second helpings).  The food was seriously yummy!!!!!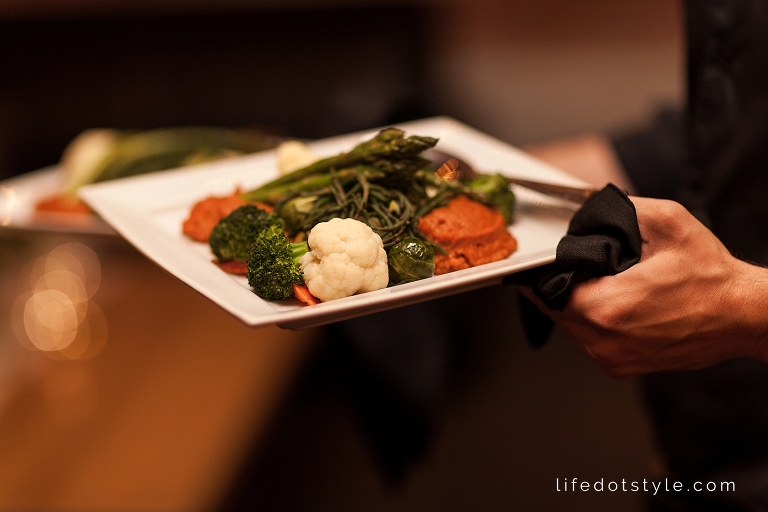 After they got me good and full I got to toast my best friend Ashley.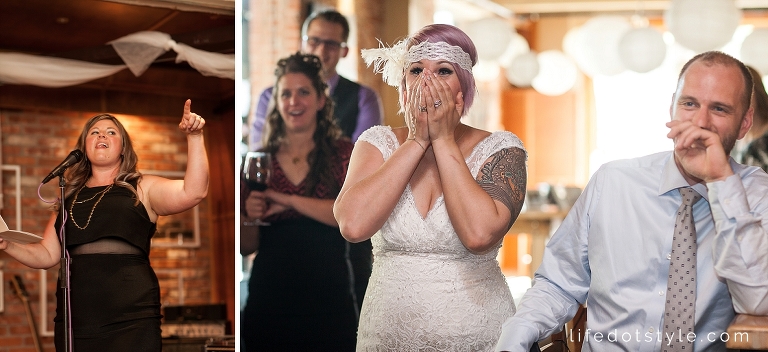 Other important people also gave toasts, like the Bride's father (Hi Rod).

After supper we made a brief stop in the brewery proper then hailed a cab to Woodwork (where we bumped into the mayor, more on that later).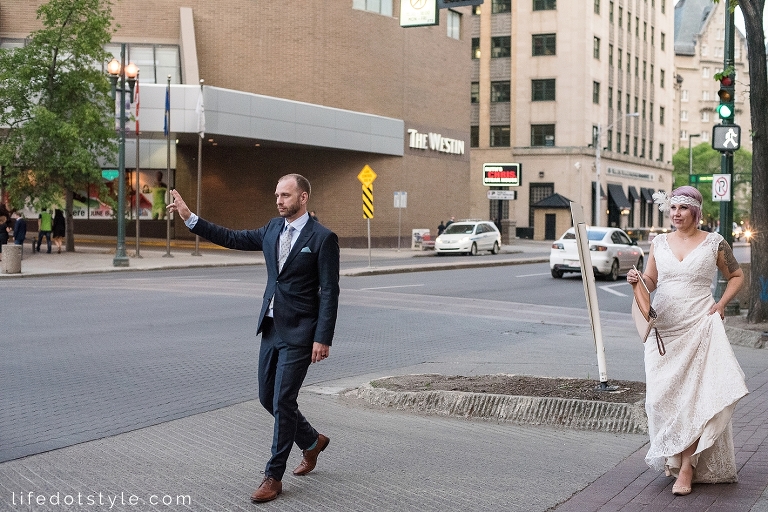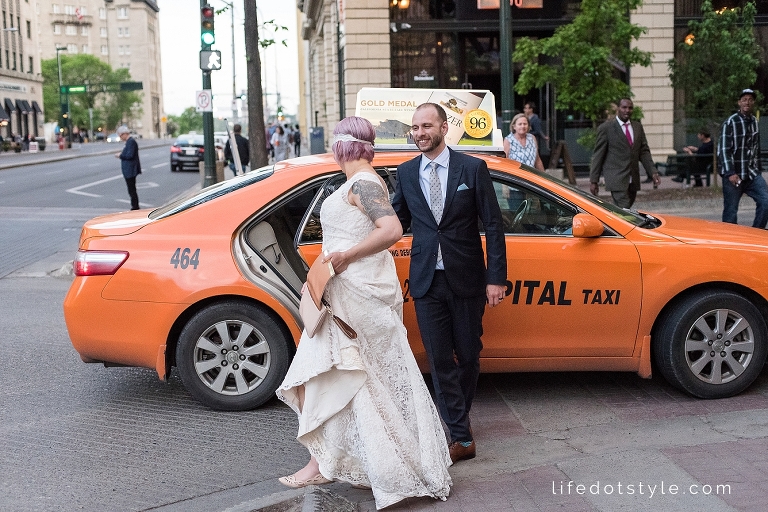 This is our Mayor Don Iveson (and Vancouver's Mayor) wishing Ben and Ashley congratulations.  I wish I could say that I offered some witty banter…but I didn't I just tripped over my tongue and acted starstruck instead 🙂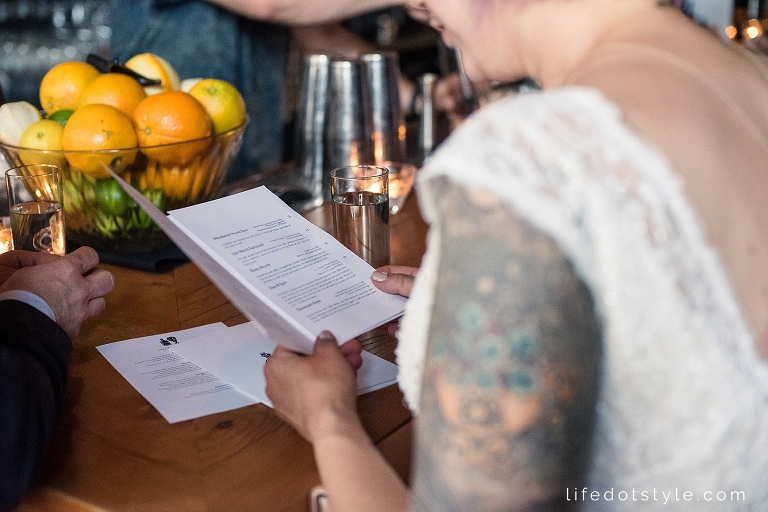 That second Lemon gin fizz is for me!!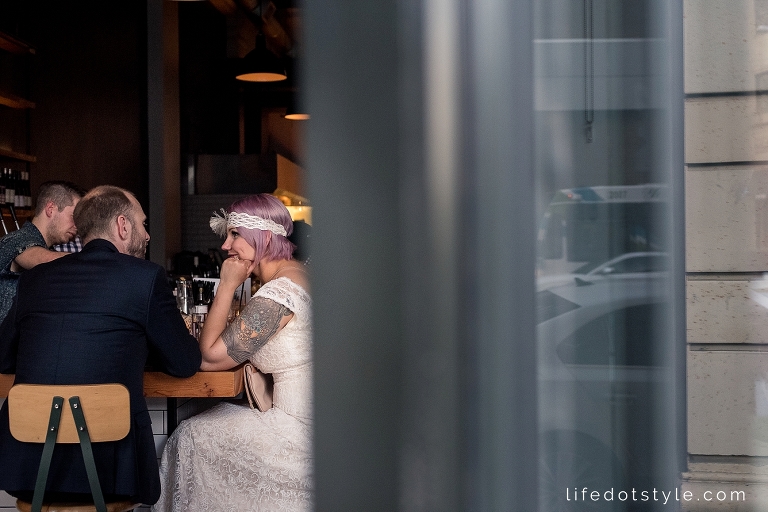 After a couple of drinks we returned to The Yellowhead Brewery for the best wedding reception ever!! You see Ben is a fantastic drummer and plays for a few local bands who may fight over him occasionally but came together to celebrate his love and play at his wedding.  Here is a picture of how that kind of fight looks: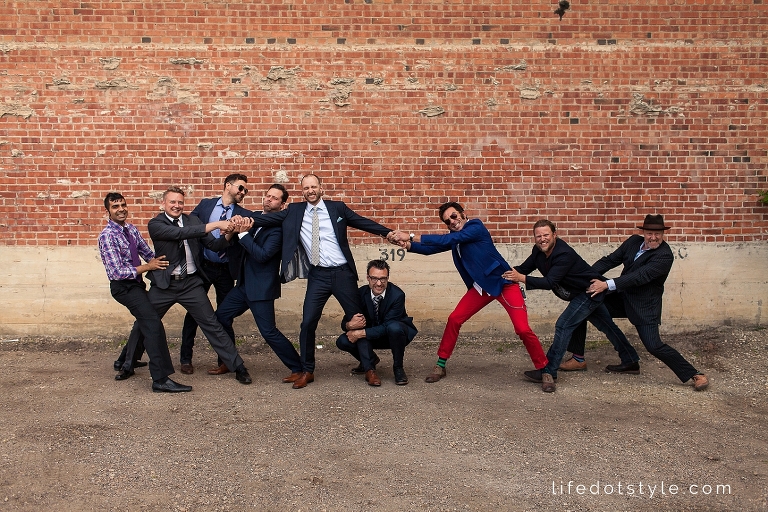 Here are some guys from The Boom Chucka Boys and The Dungarees fighting over Ben!!
Ashley and Ben had an amazing sparkler entrance to their first dance all while the Dog & Pony show played Ashley's favorite song!!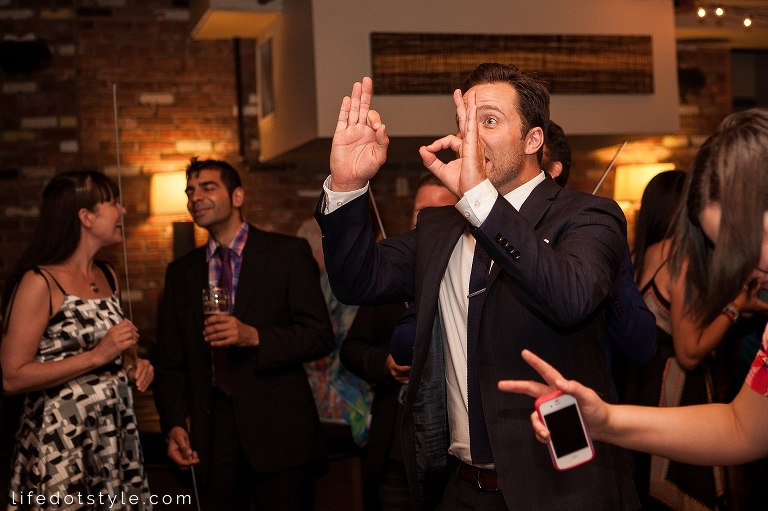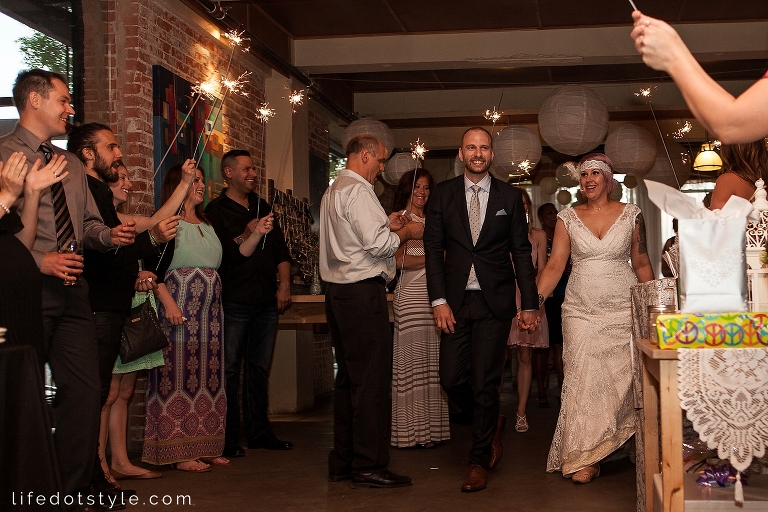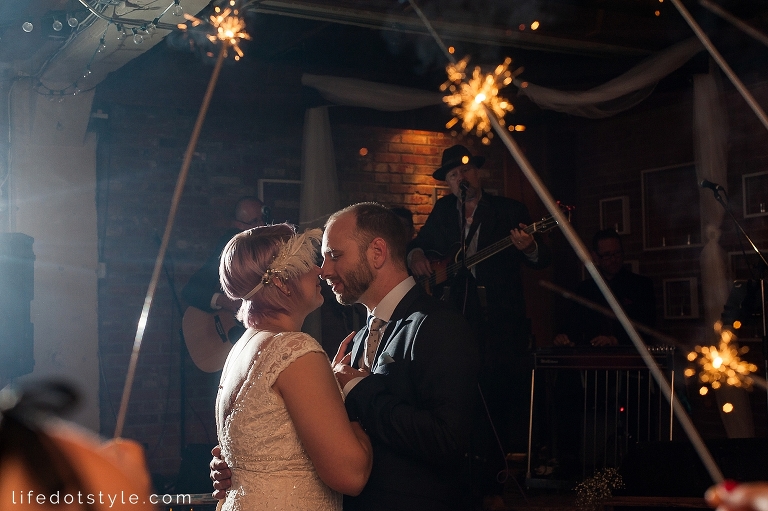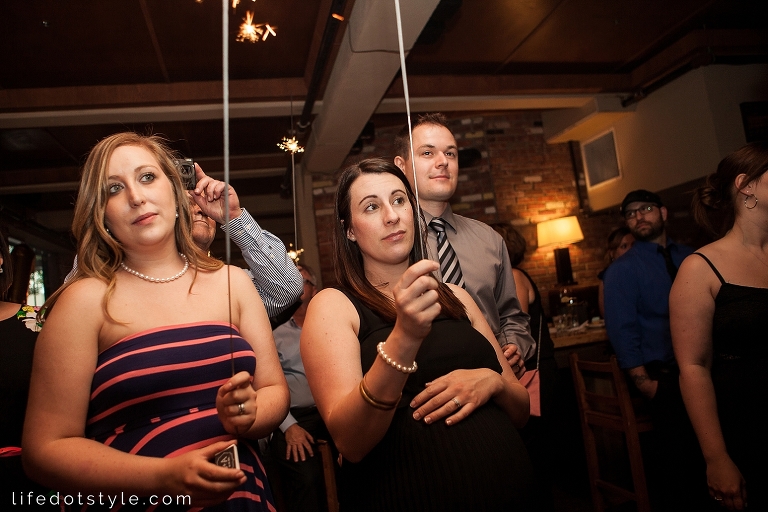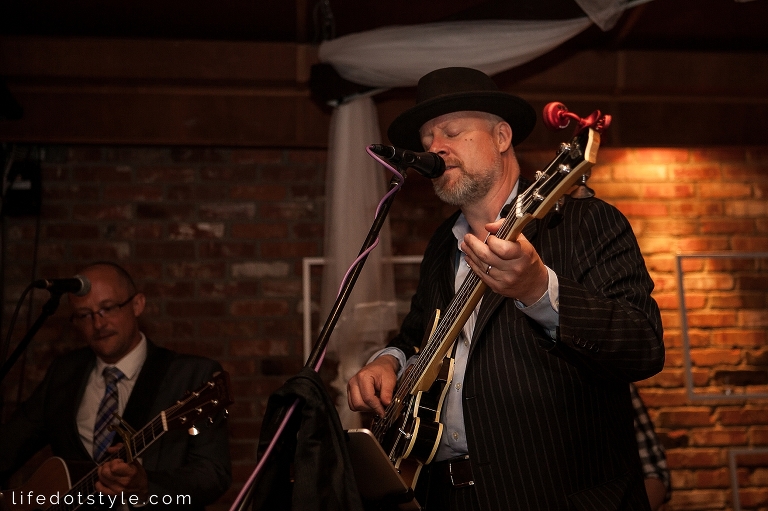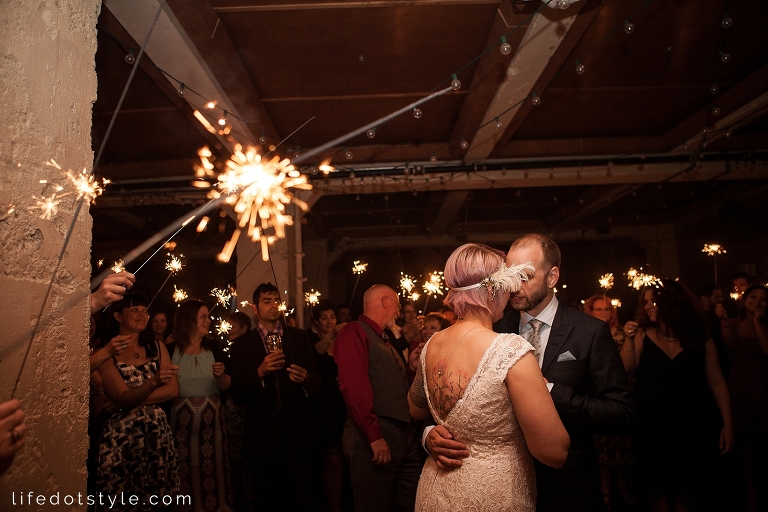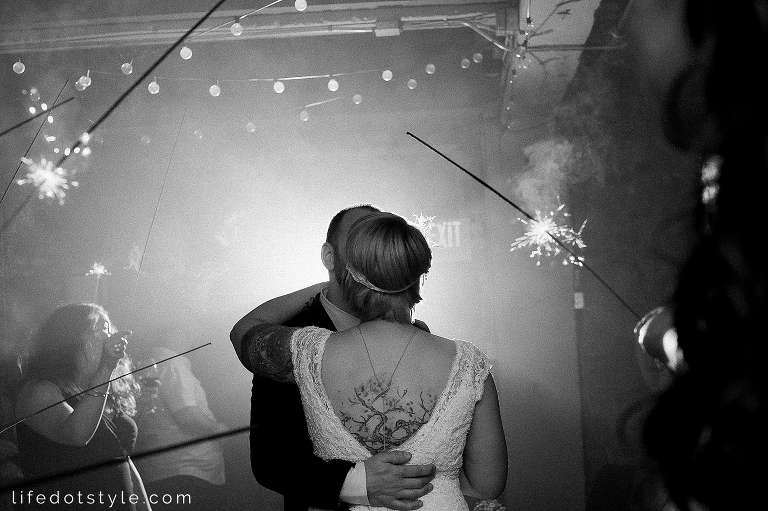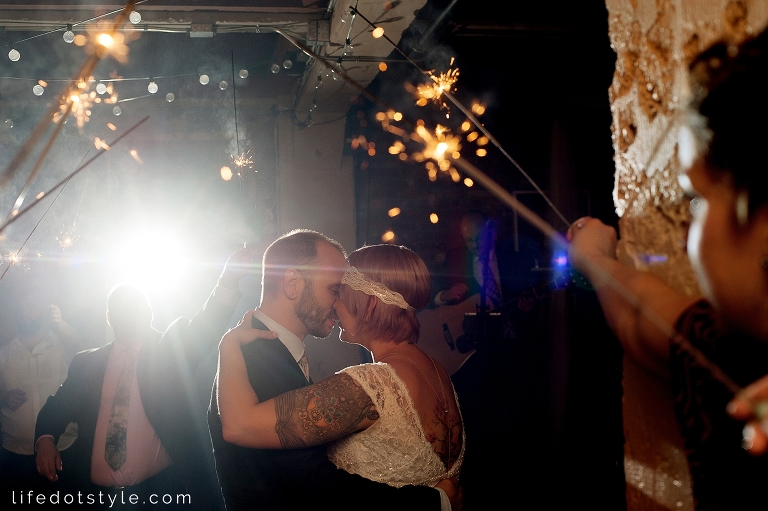 And emotion filled parent dances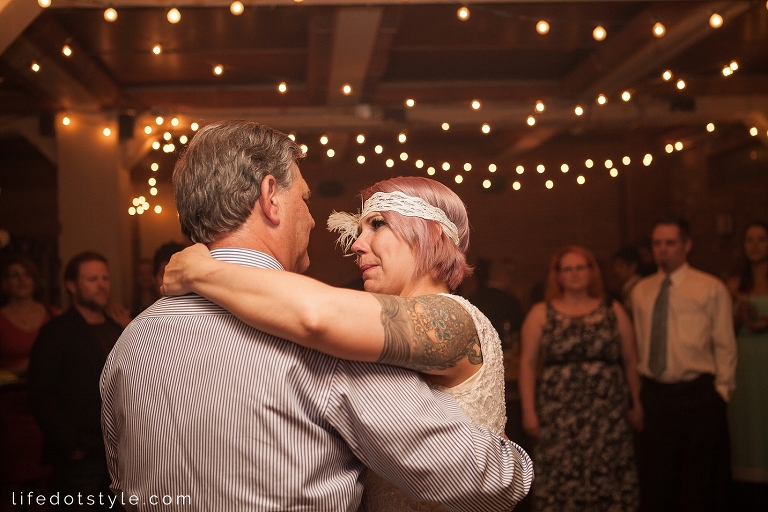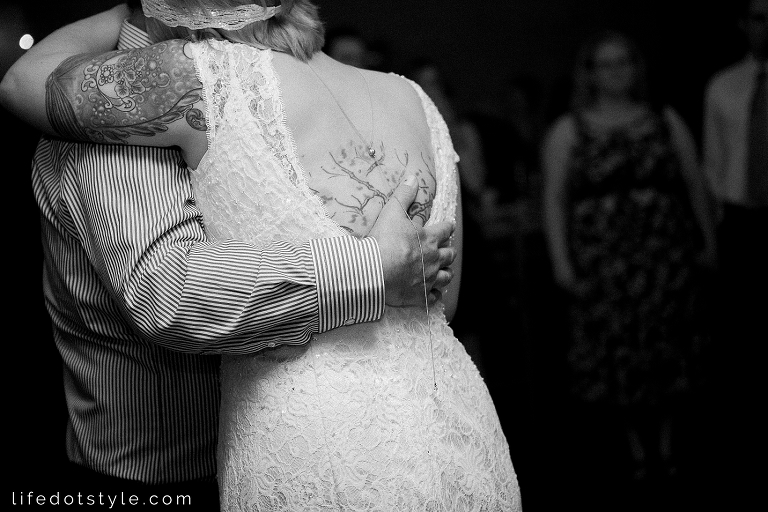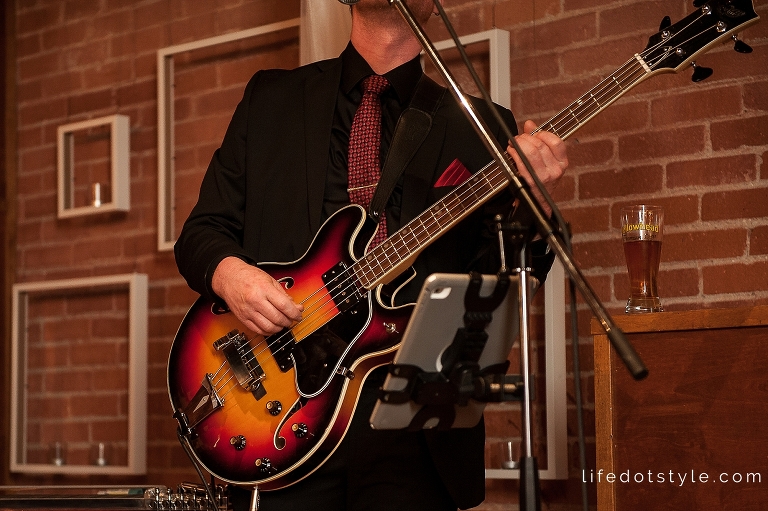 Then it was party time.
DJ Ryan Rathjen was fantastic and kept the dance floor at this Yellowhead Brewery wedding filled all night!!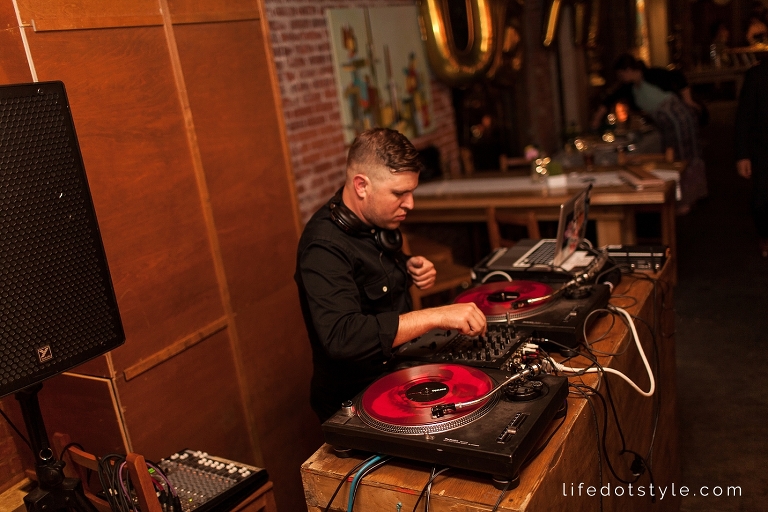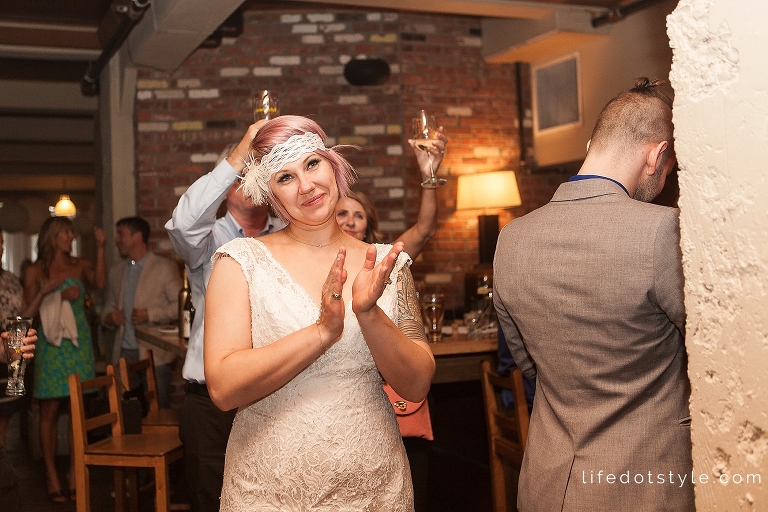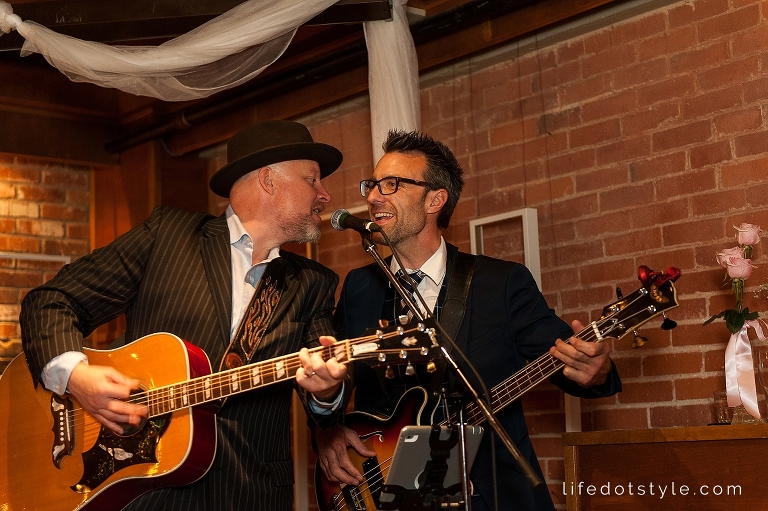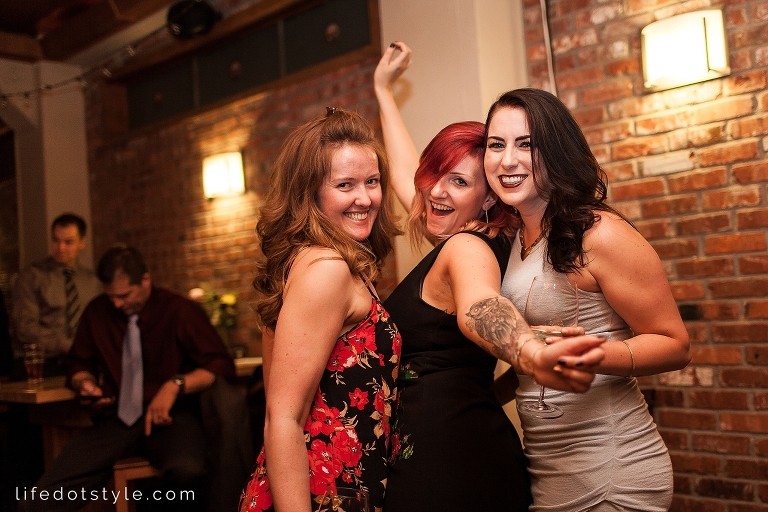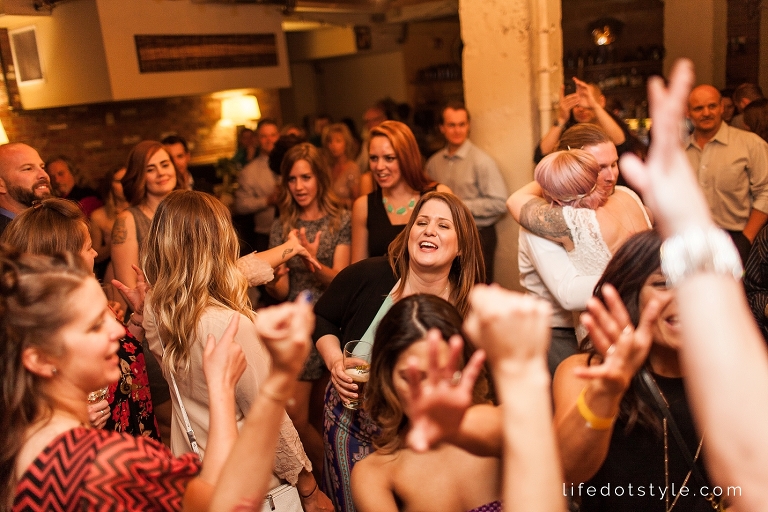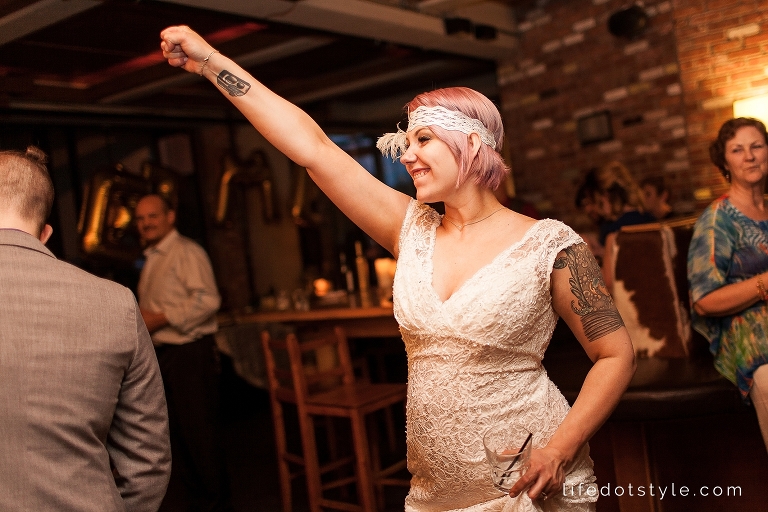 At some point during the evening I started drinking in earnest….Good thing Chelsey captured it all!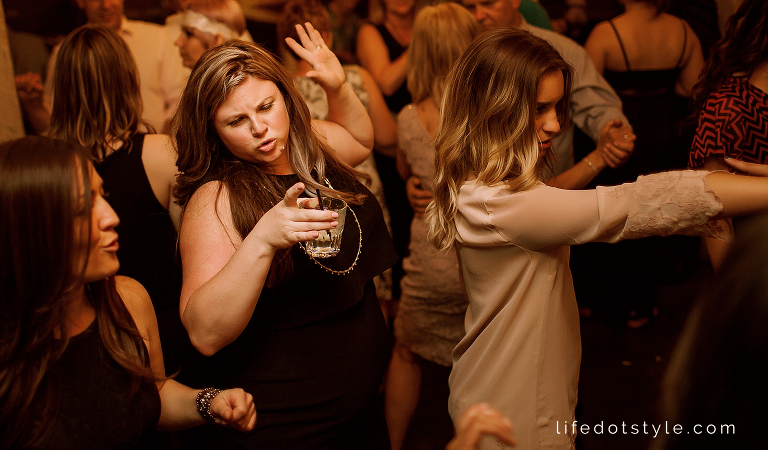 But that didn't stop me from thinking I should still be a photographer once Chelsey went home 😉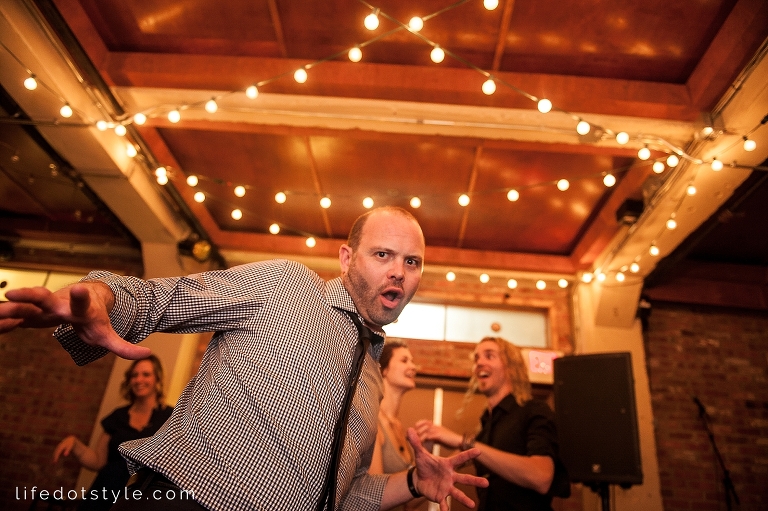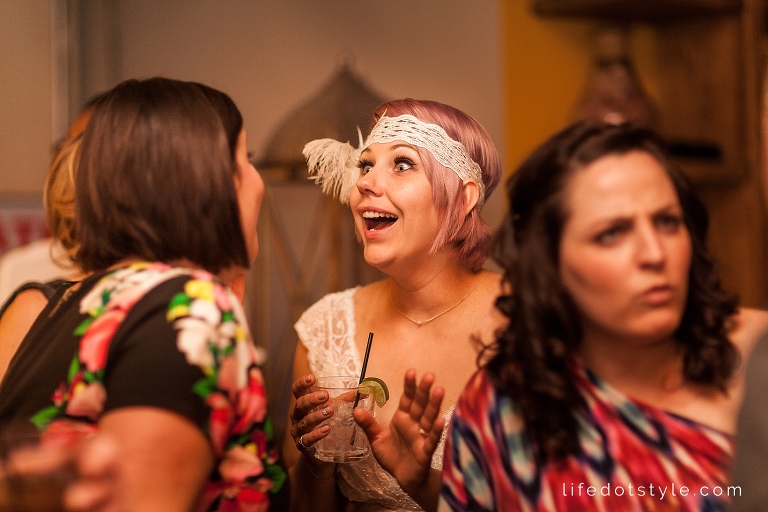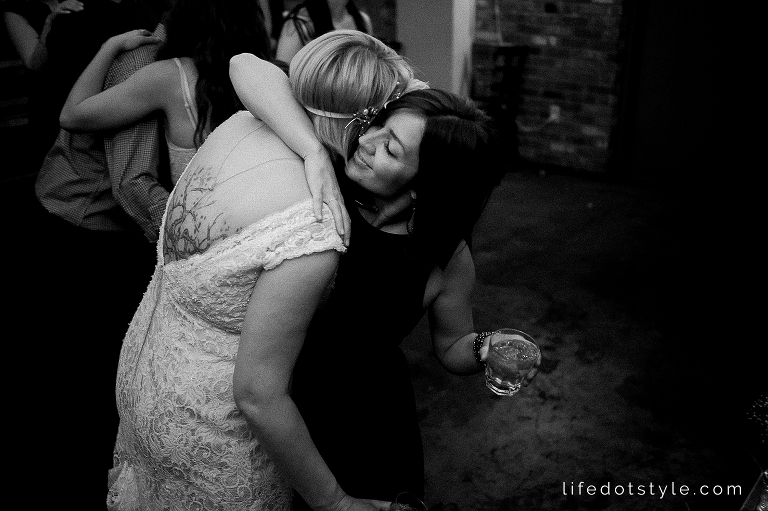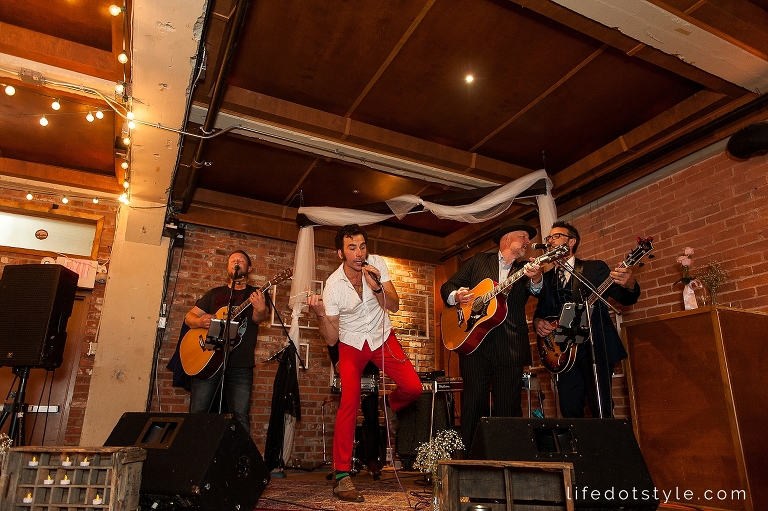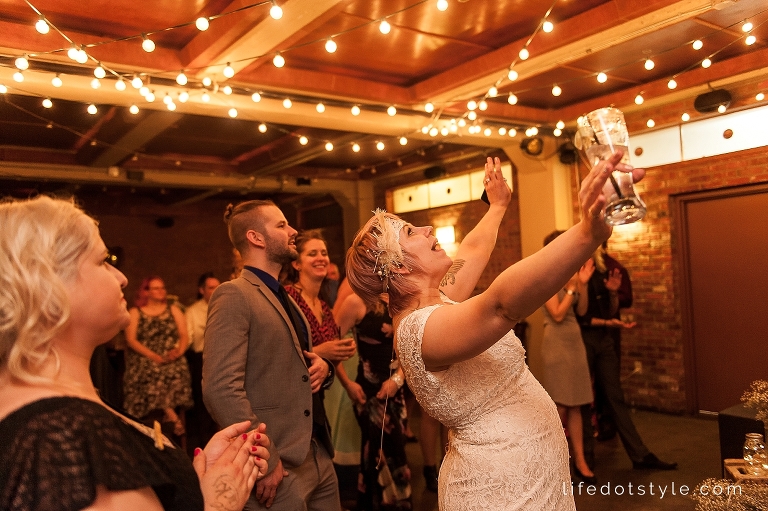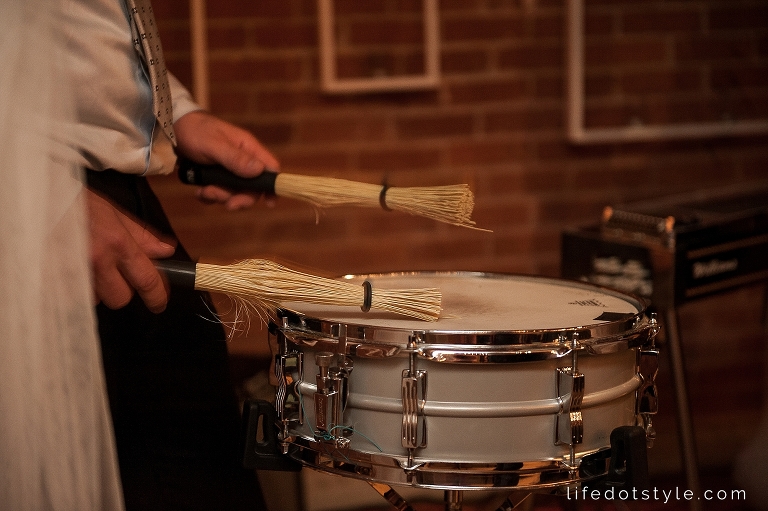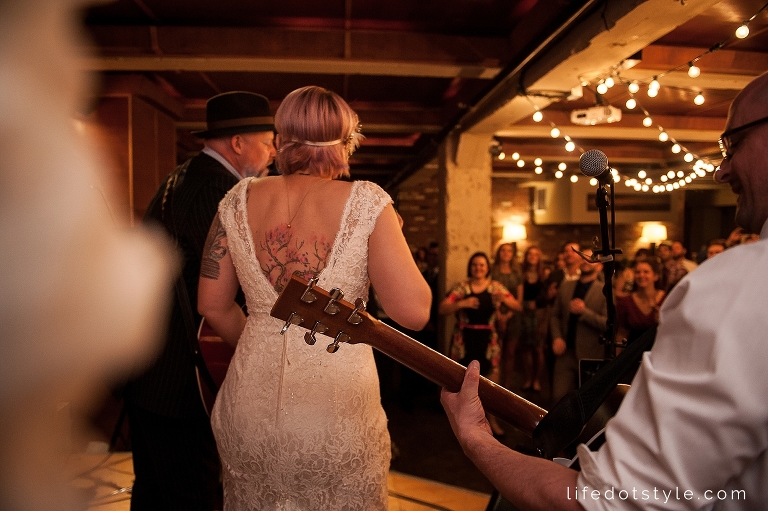 A special mention goes to Ready Set Booth (the best photo booth in Edmonton).  They took amazing photos, put up with our shenanigans and have the best dog mascot ever (Hi Mojito).