Meet Nancy and Trevor.  They are pretty rad. I mean Nancy is so rad she woke up early and had her hair and make-up done for this sunrise couples session (side note:  getting your hair and make-up done for you photo session is a fabulous idea.  If you are looking for a hair or make-up artist let us know, Conni and I know some wonderful professionals)!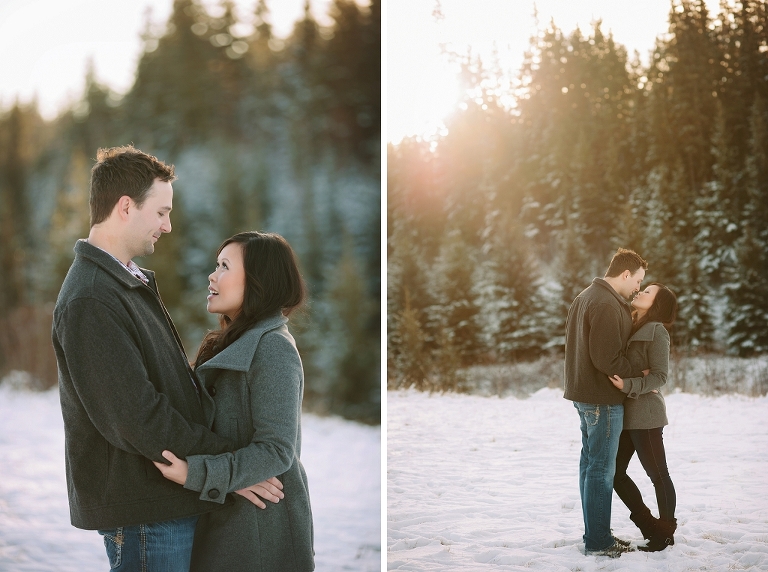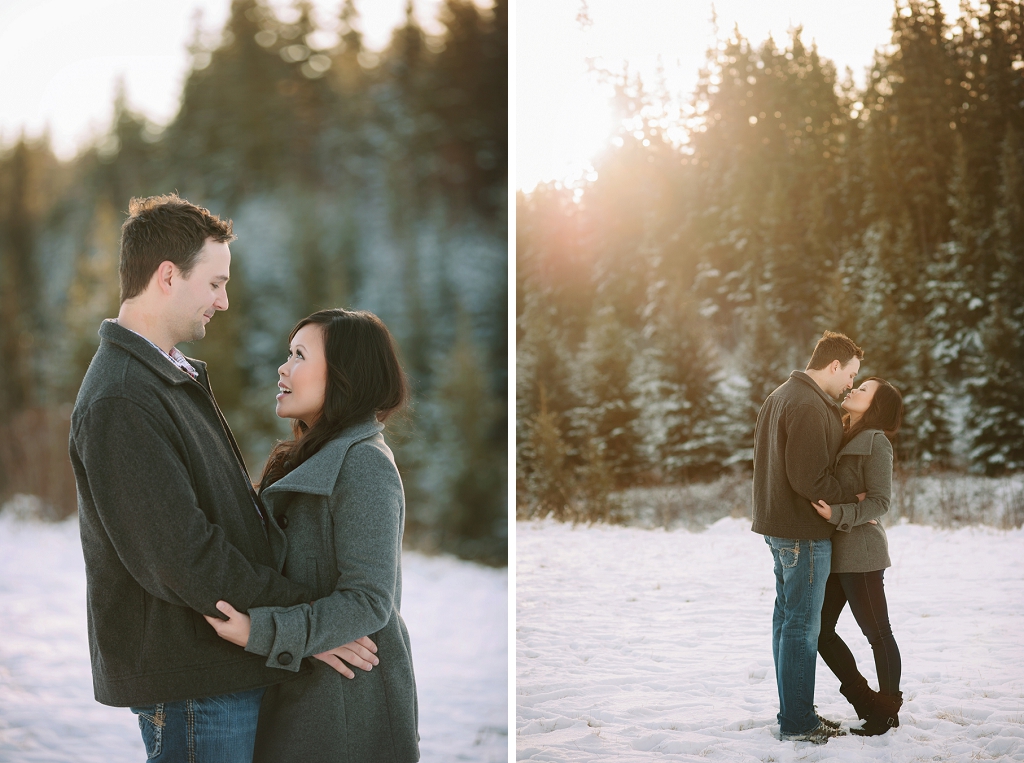 Seriously I LOVE black and white images, especially when they are full of emotion like this one!!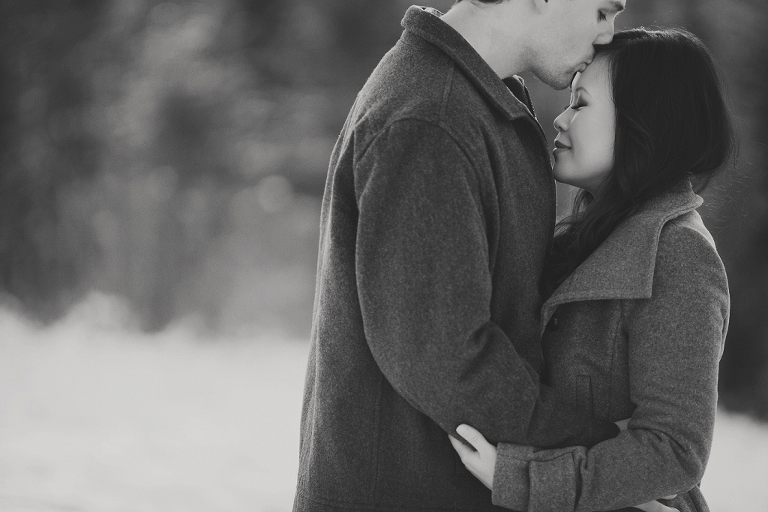 Trevor make Nancy so happy.  Happiness is totally contagious!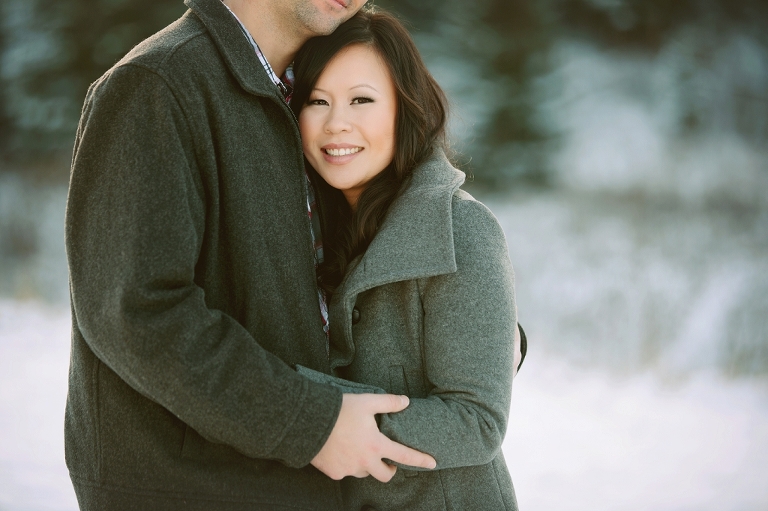 Seriously.  Like SO happy!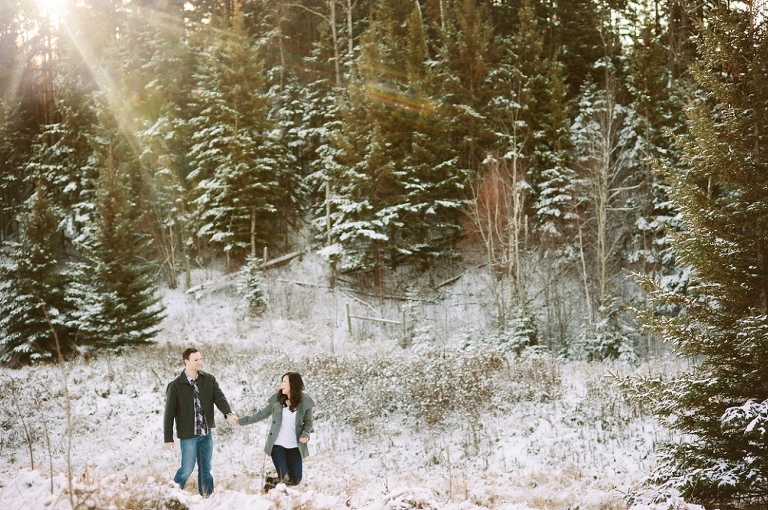 Speaking of being happy.  I an incredibly happy that this winter has been warm.  Warm winters mean outdoor winter sessions and I love winter photo sessions in Edmonton.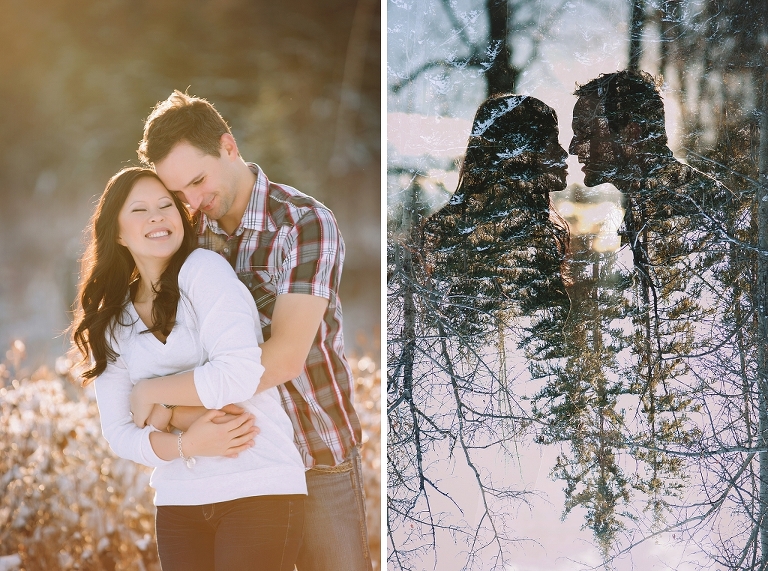 Seriously the best part of this coupes session is that it was "Just because" and here they are having a blast in the snow!!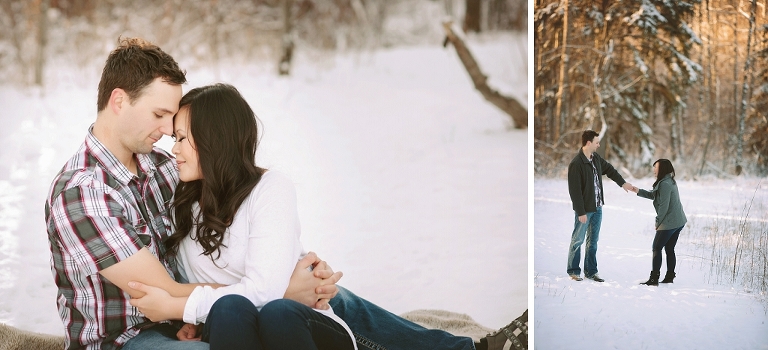 This picture of Conni's is totally my favourite <3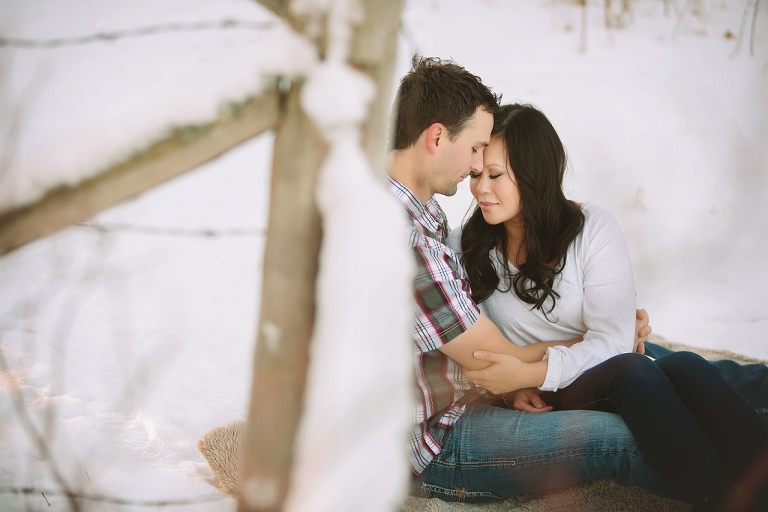 But I am totally obsessed with this picture!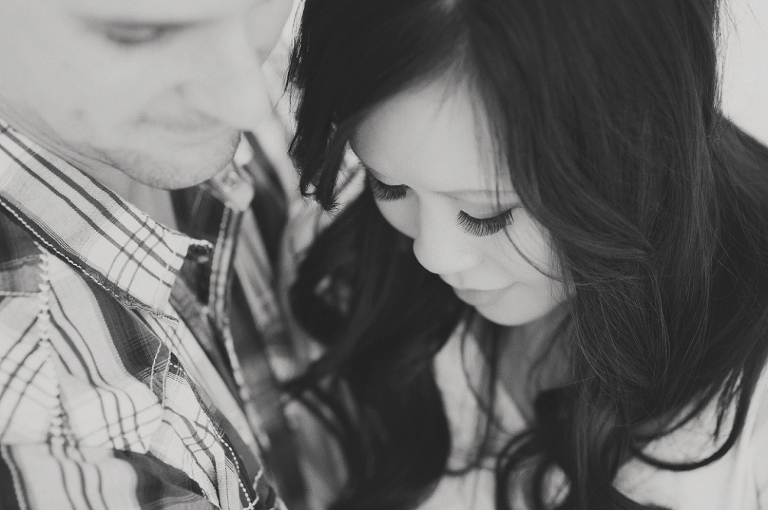 Seriously whats better for warming up during a chilly session??  I used my new Lensbaby edge 80 for the image on the right.  I love that blur!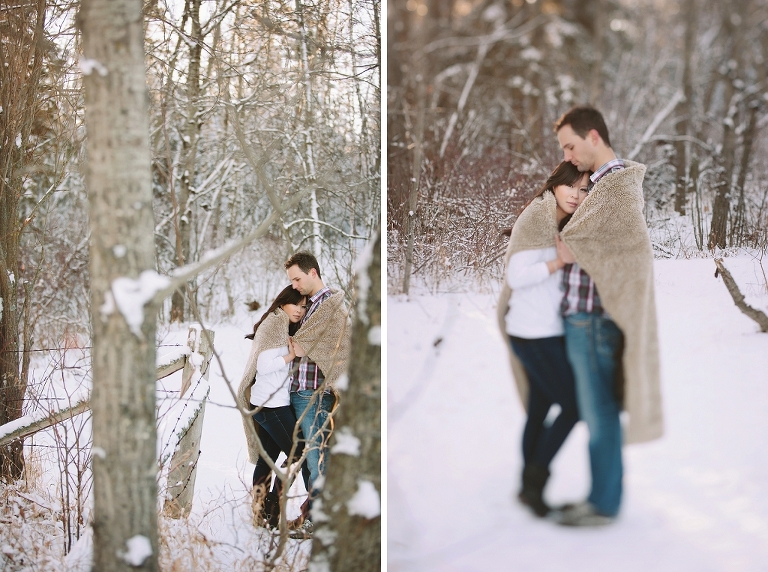 I absolutely love these guys.  I am completely grateful I got to photograph them.  Happy 2015 <3