Helen and Darryl are some of the sweetest most genuine people I know, and their Windermere Country club wedding was a perfect reflection of who they are.  They got married during a snowstorm in early November and had their reception at the Windermere Golf and Country club. I love when I get a chance to photograph accessories prior to the bride getting ready, Don't Helen's shoes just pop against the dark background?!?!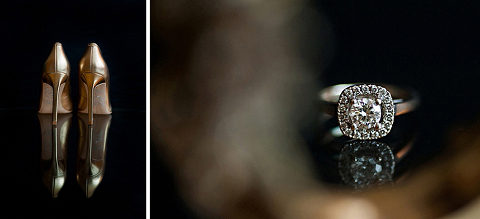 Helen has an incredible sense of style.  I totally swooned over her dress and accessories!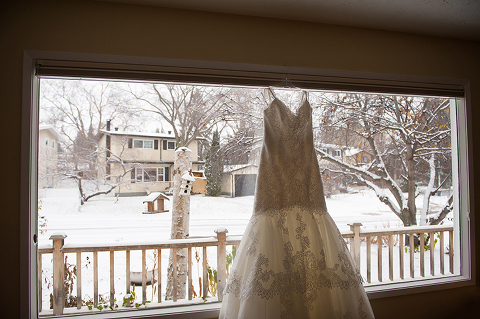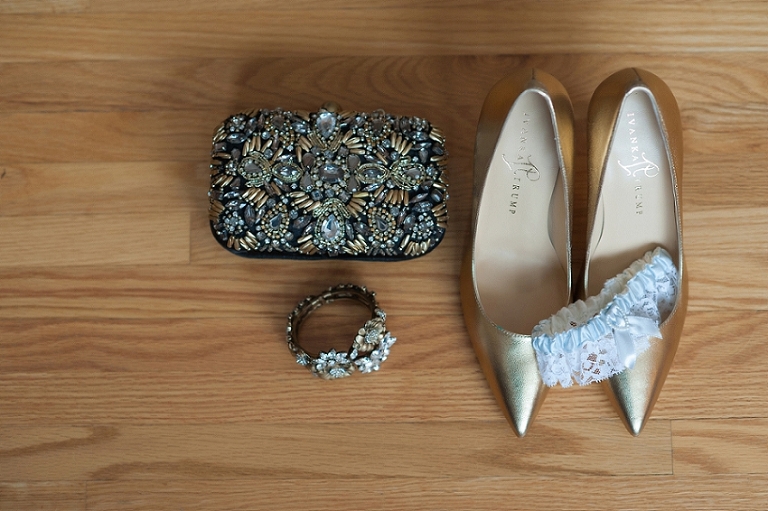 I love how Helen's bridesmaids all have slightly different dresses.  It really showcased their personalities!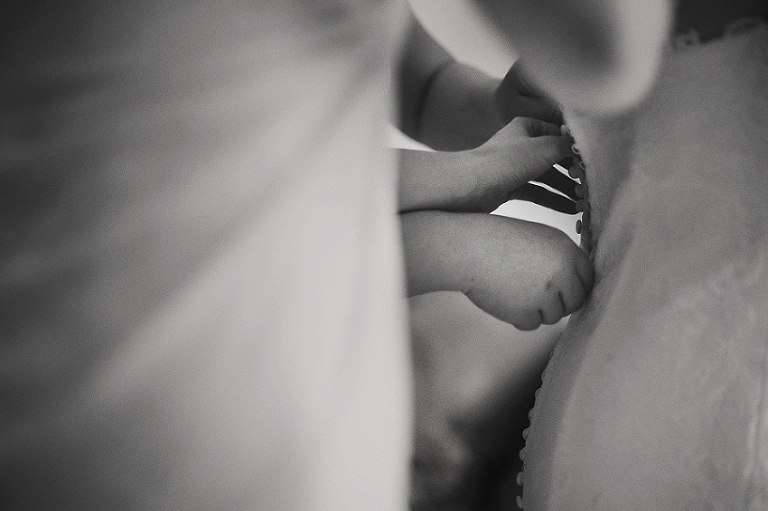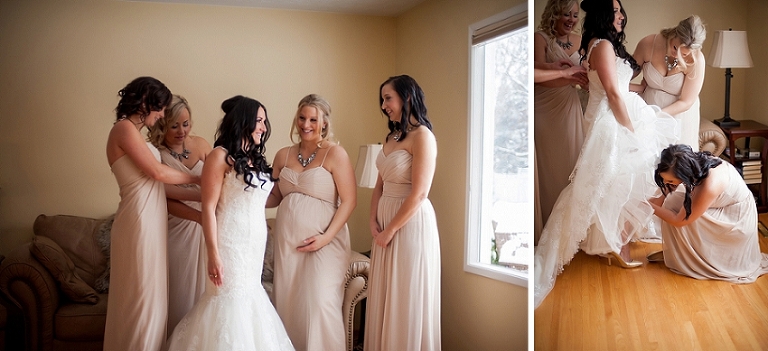 See I told you Helen has an amazing sense of style.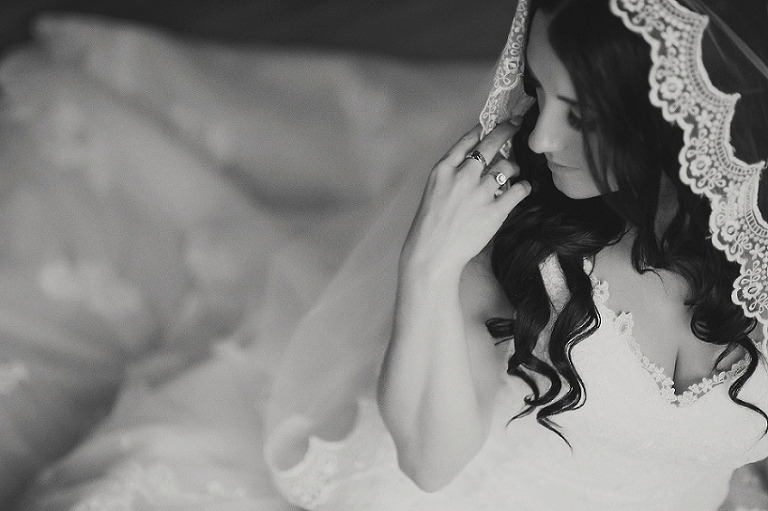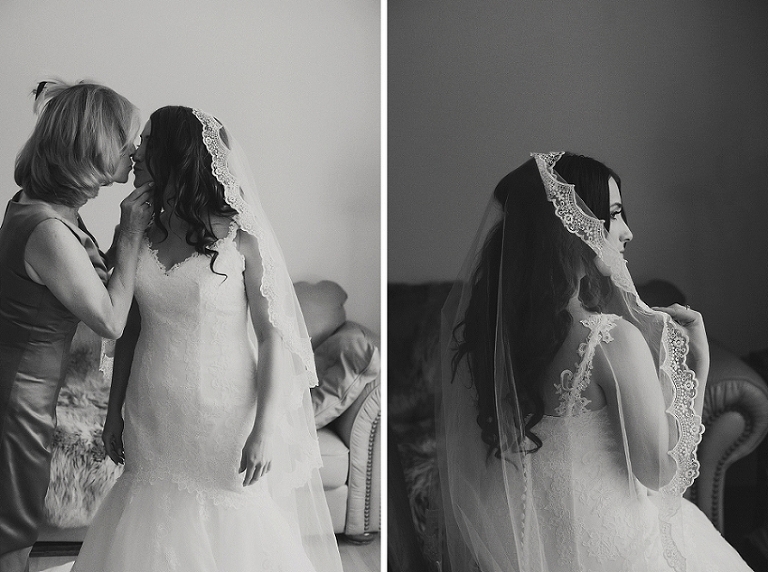 We also had the chance to grab some photographs of the boys getting ready.  There is so much love in these images!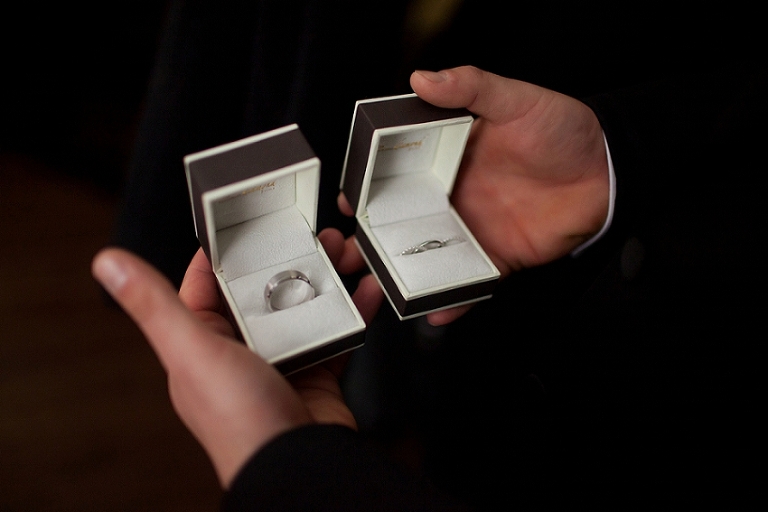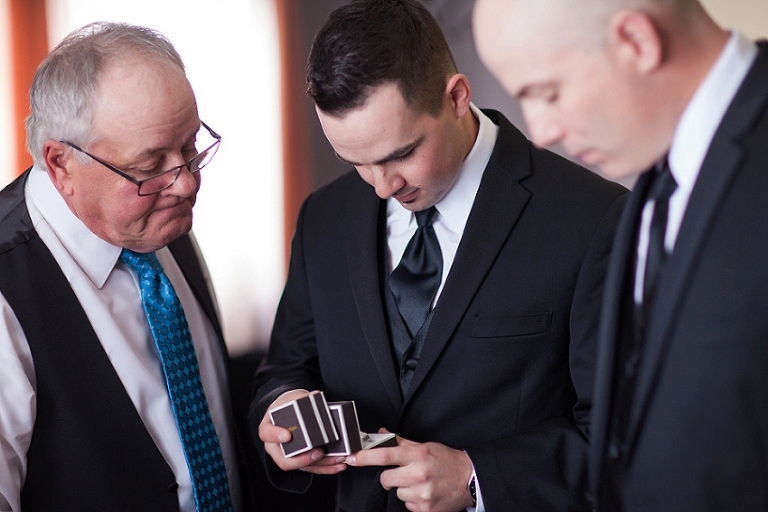 The boys met us at the Church and we caught the girls braving the snow to get into the limo. To have an Edmonton Wedding you really need to embrace the elements.  Conni and I have now seen snow during weddings in June and November.  Helen was prepared for the elements though, she had cute matching jackets for her and her bridesmaids!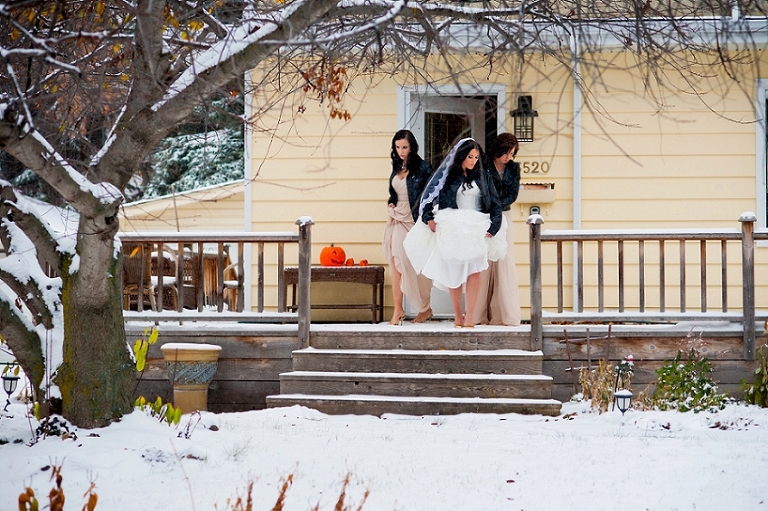 Helen couldn't have her dad walk her down the isle, but he was able to watch the ceremony.  I could tell from the expression on his face how incredibly proud he was of his little girl!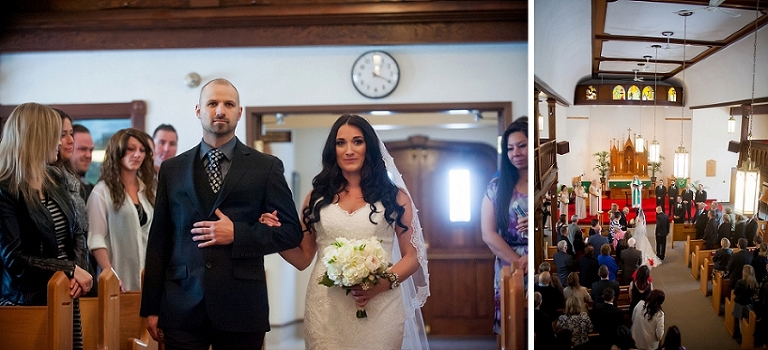 Some amazing local Edmonton talent played during the ceremony!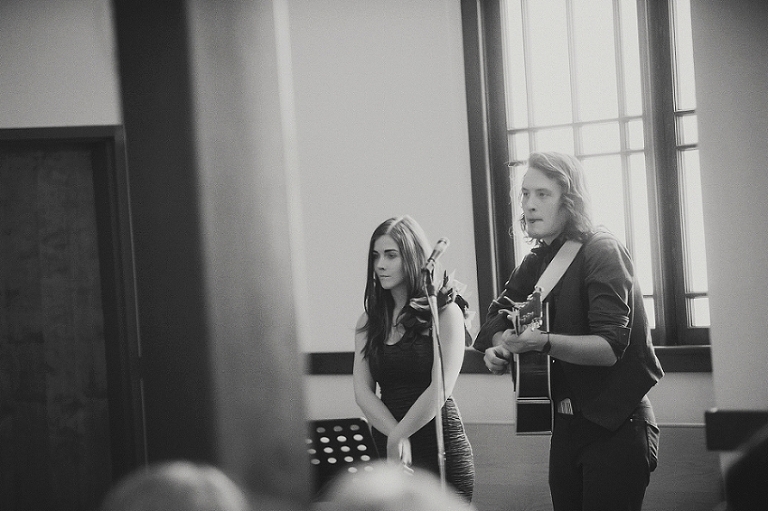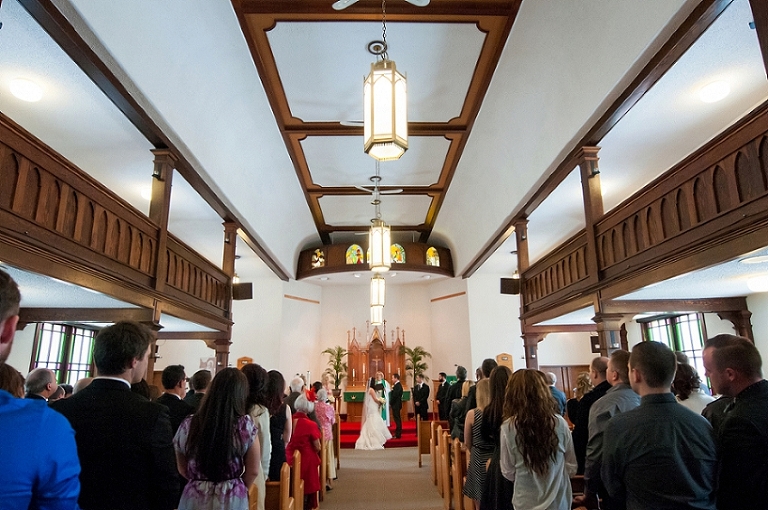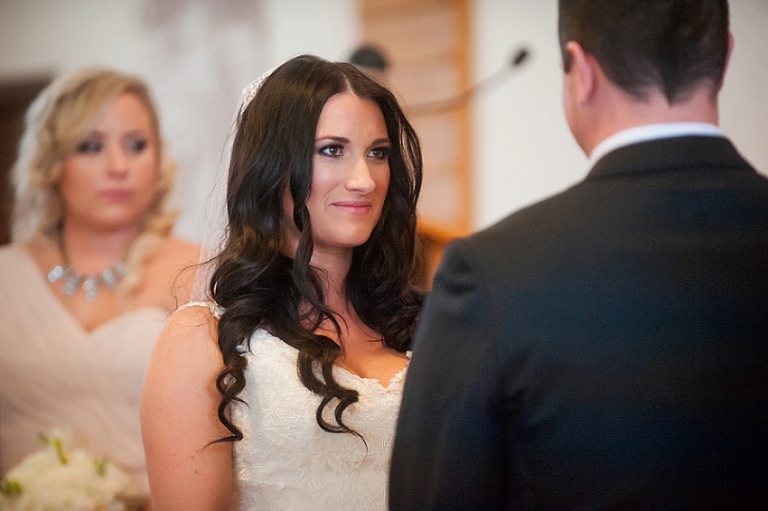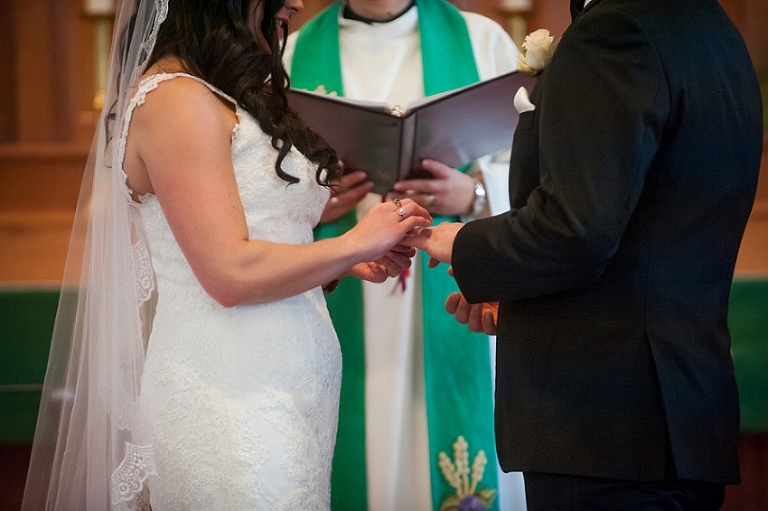 After the ceremony we headed to MKT for a few Beers (I believe I have mentioned how much they love beer).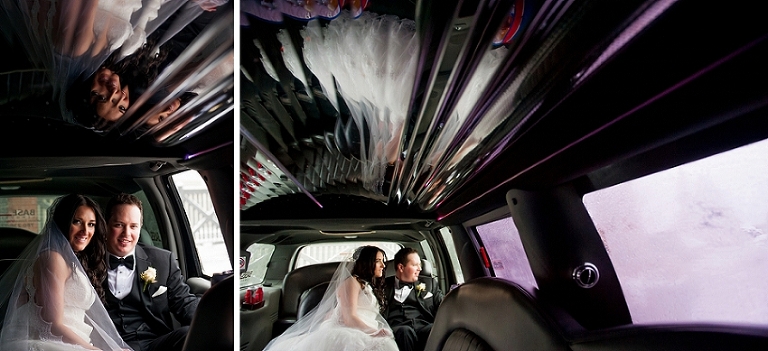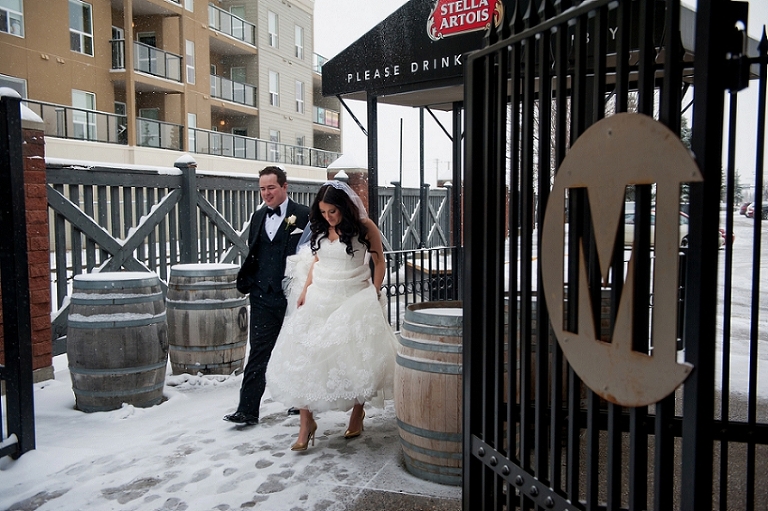 We also took a few portraits right inside the bar 🙂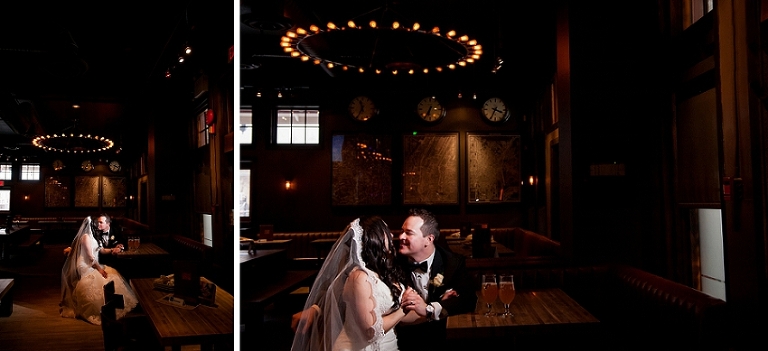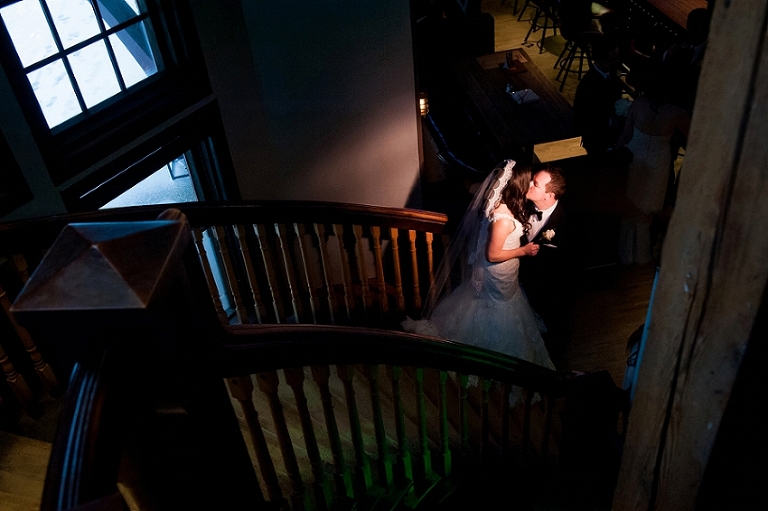 Then we raced to the Golf course, braving traffic, the setting sun and snow-pocalypse 2014.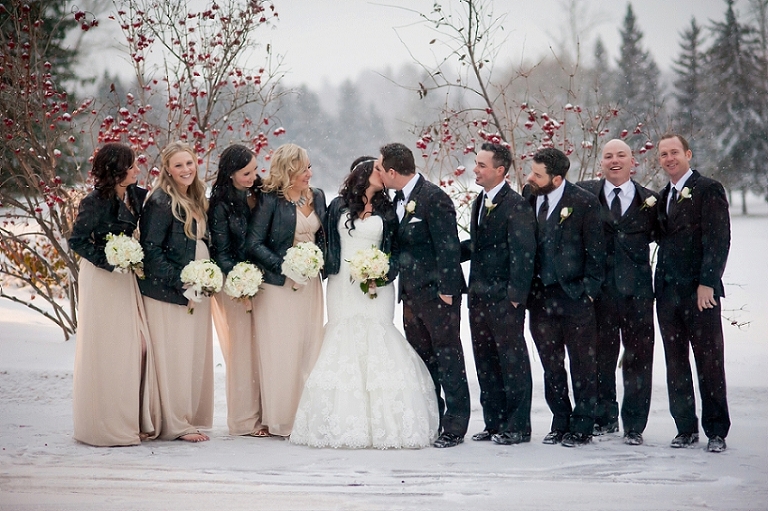 Helen's mom got these for Movember 😉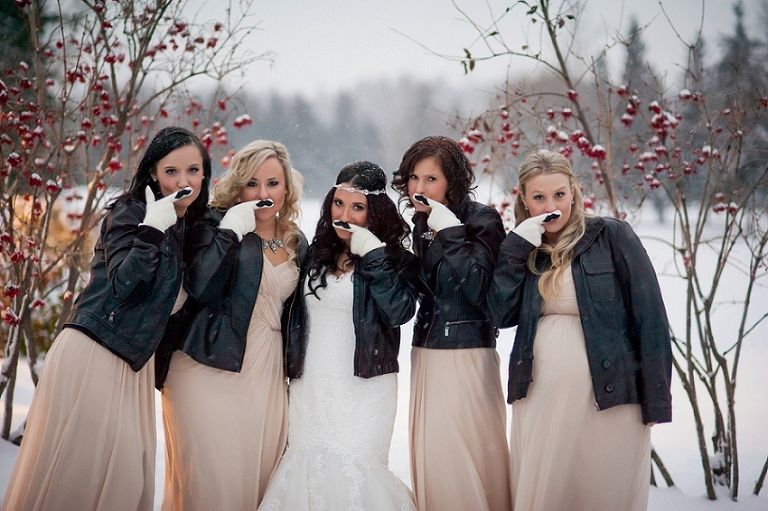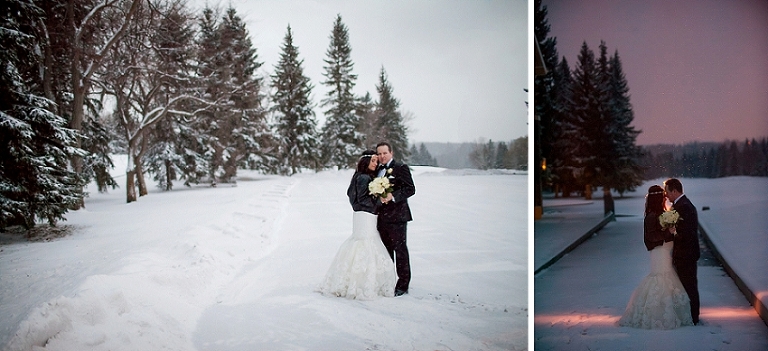 The Windermere golf and Country club is such a classy venue.  It totally suited Helen and Darryl!!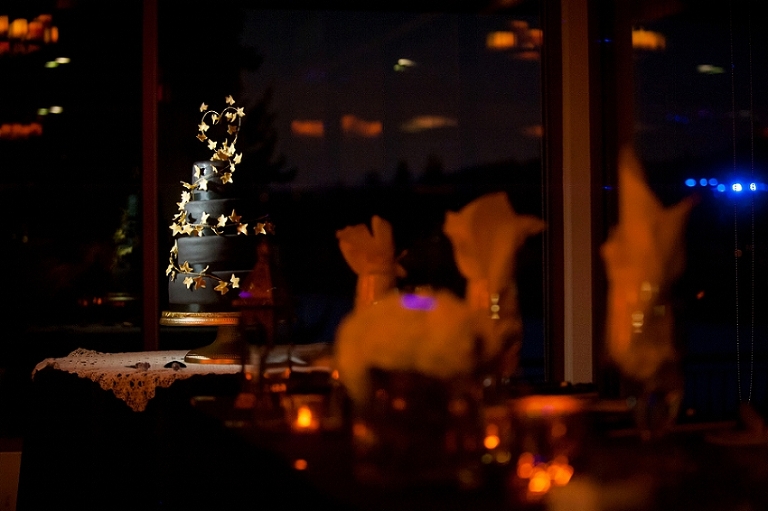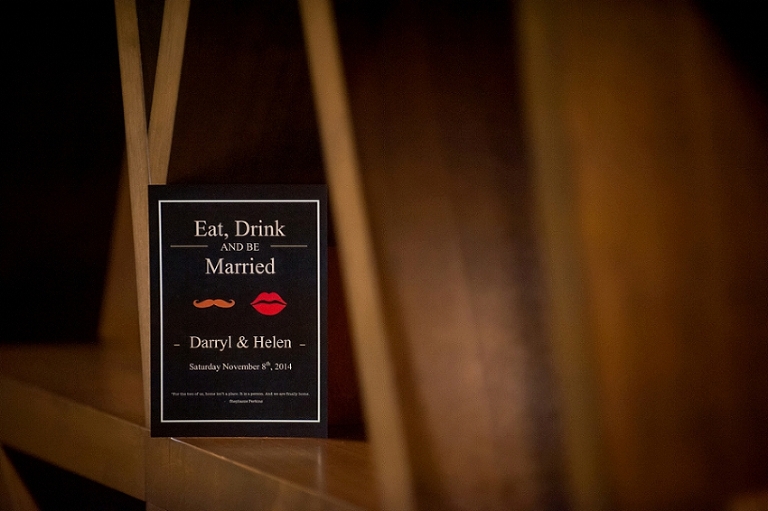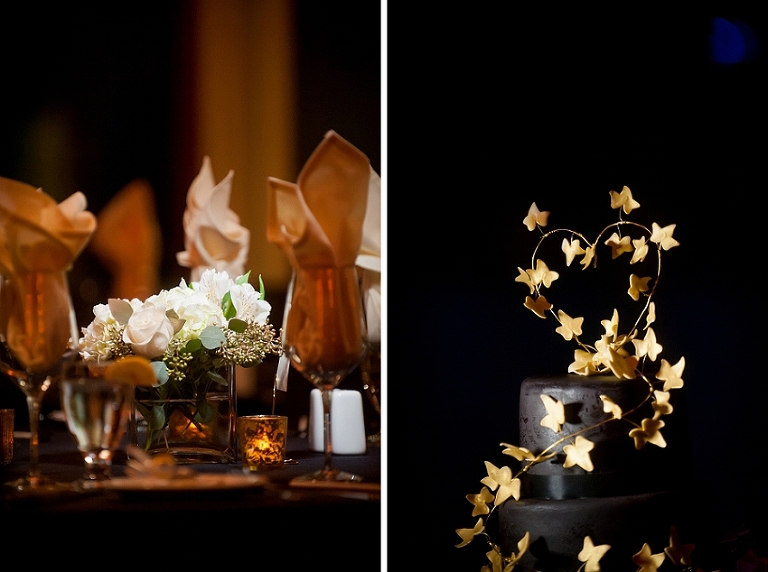 I have a secret.  Speeches are my favorite part of every wedding.  I actually often cry a bit during them.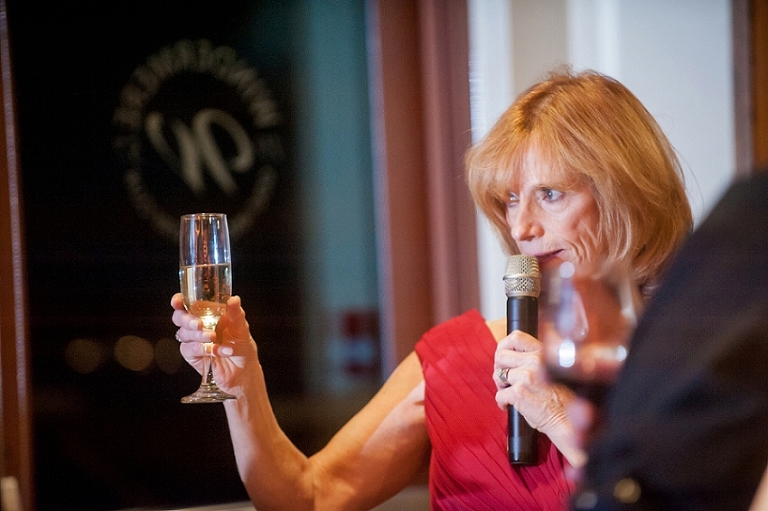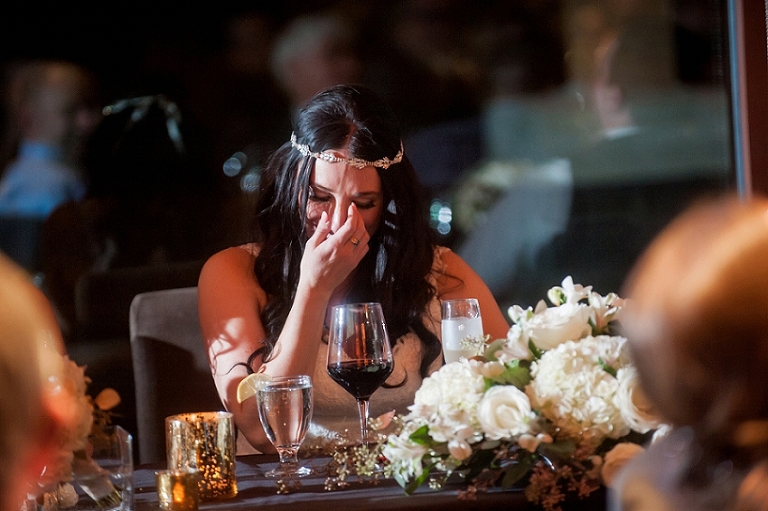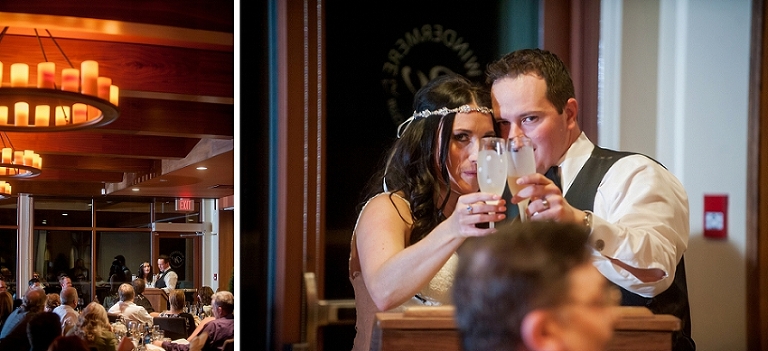 Then it was time to party!!!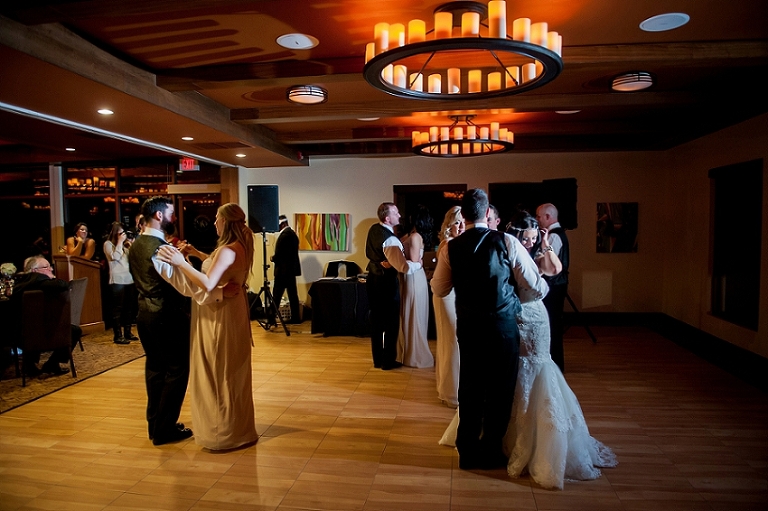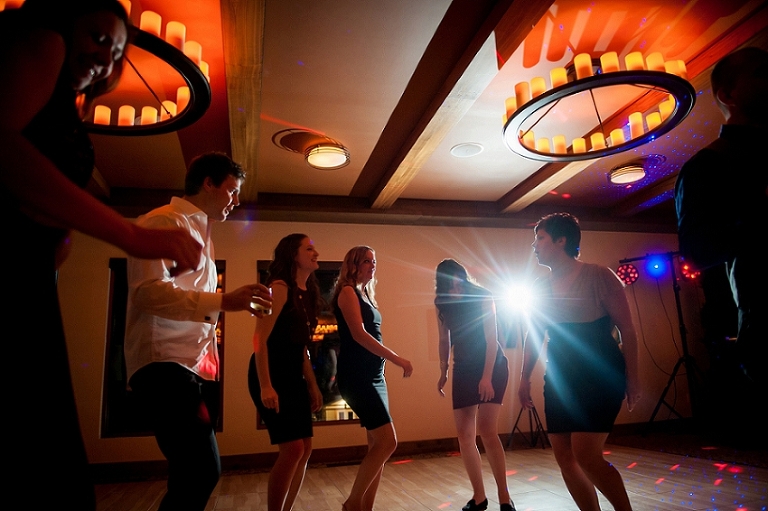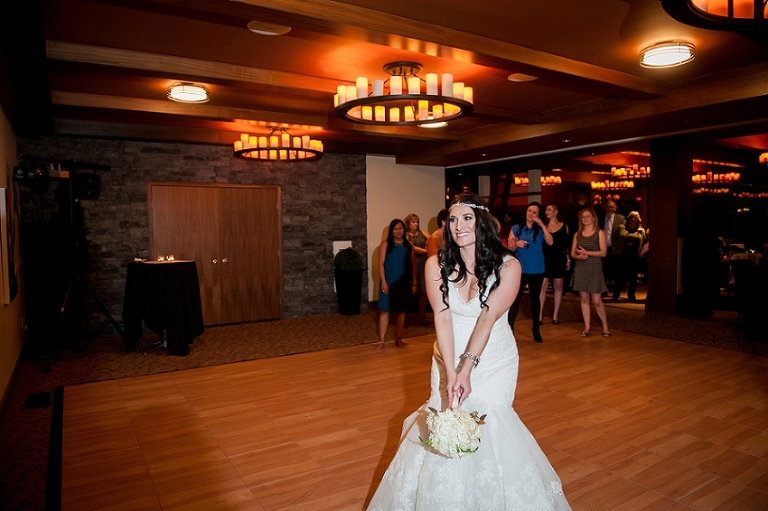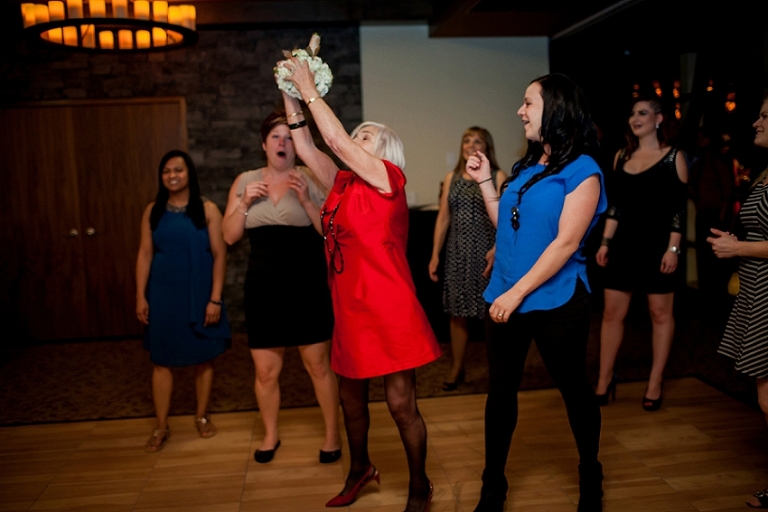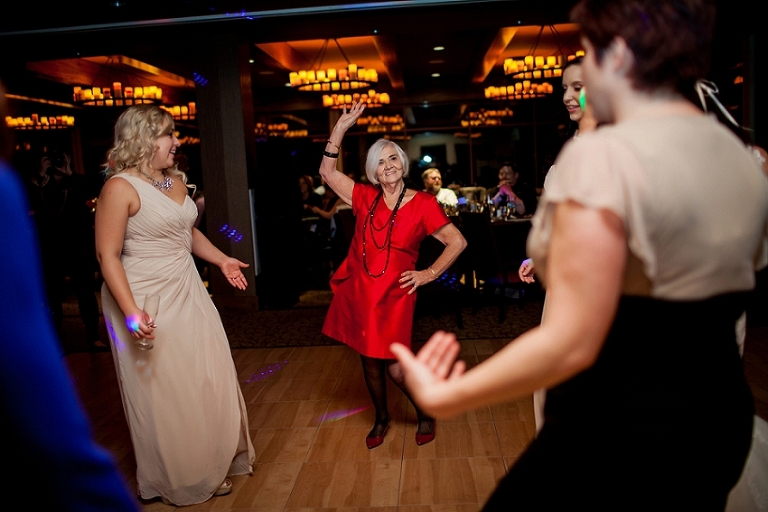 Goodnight to a fantastic wedding.  Stay tuned to hear all about Helen and Darryl's Style your dress session (and why one might be right for your wedding too).