re·flec·tion: the throwing back by a body or surface of light, heat, or sound without absorbing it.

While photographing weddings Conni and I are constantly working to push our creative boundaries and get that unique shot for our wedding clients. We like to include reflection images into our wedding images because they add impact to a wedding gallery.   By using reflective surfaces we can isolate the most important part of the photograph, while having all other parts of the image fall away.  Also we can heighten the emotional impact of the photography by literally duplicating it.  Conni and I are always on the look-out for reflections to add interest and depth to your wedding photographs.  We think reflections are really fun, but what do you think?  Do you like reflections in photographs?
Here are a few images of reflections that make us happy 🙂
Here the engaged couple are reflected perfectly in the Edmonton skyline.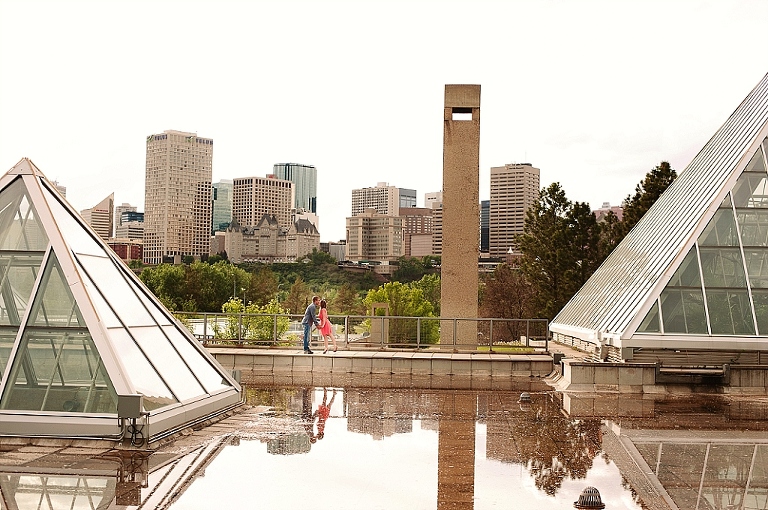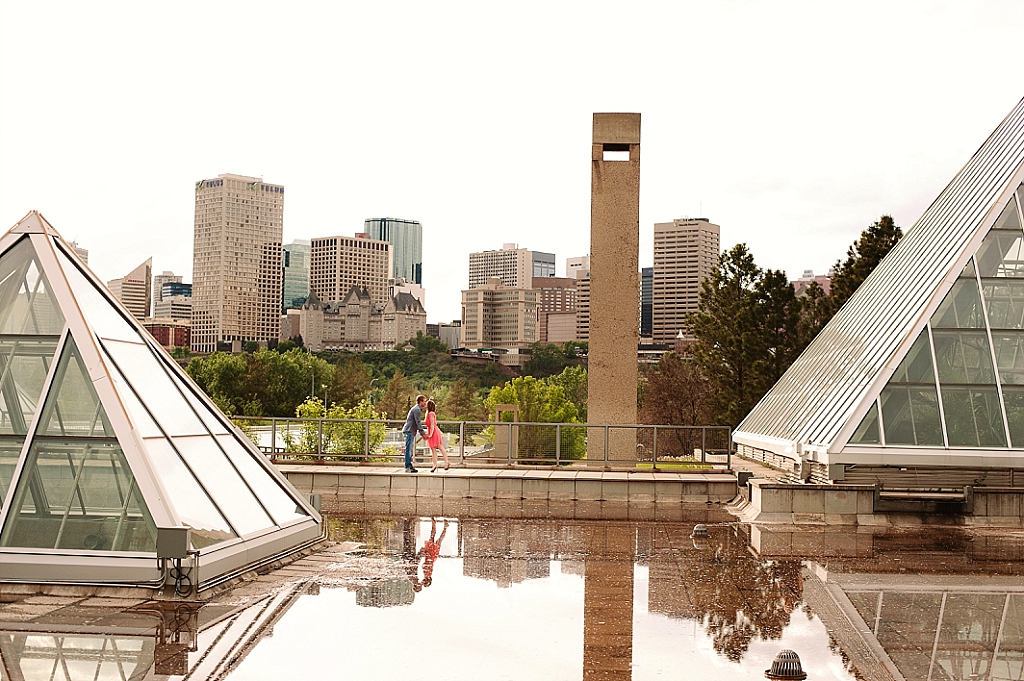 The emotions of the bride grabbing her dress and the beauty of carefully selected wedding shoes are heightened through reflections.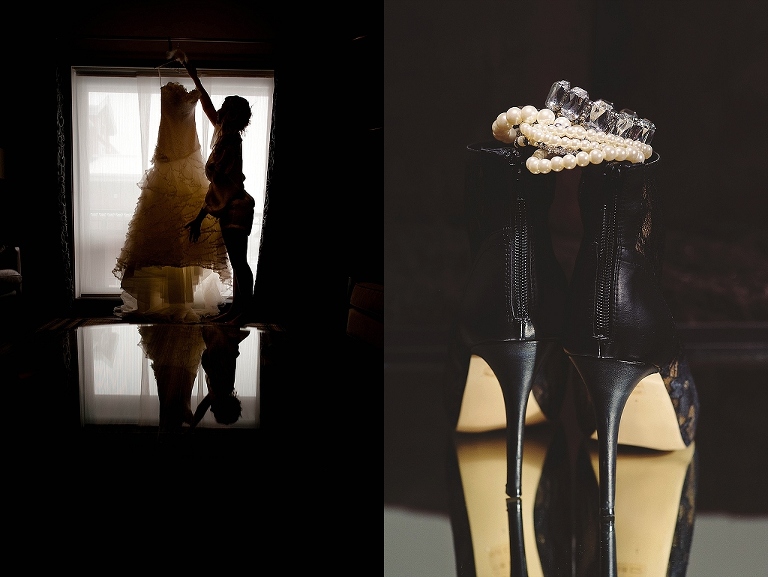 The bride getting her make-up on reflected into a make-up display adds interest and showcases her beauty!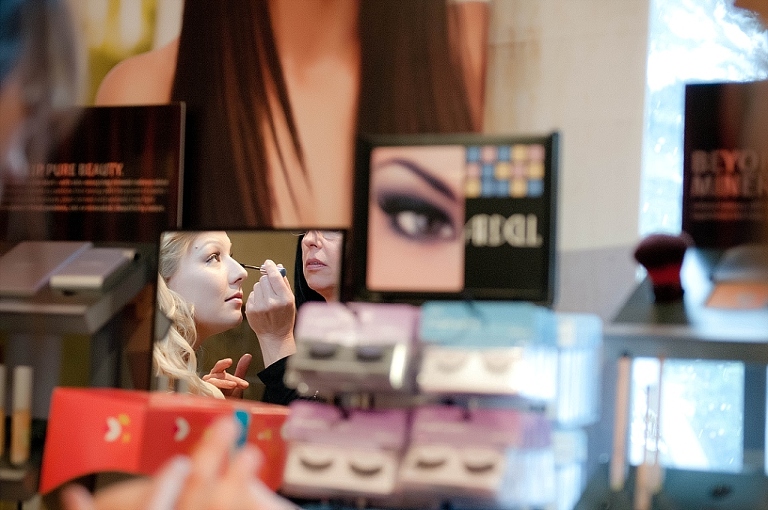 Finding pockets of negative space in a reflection is important!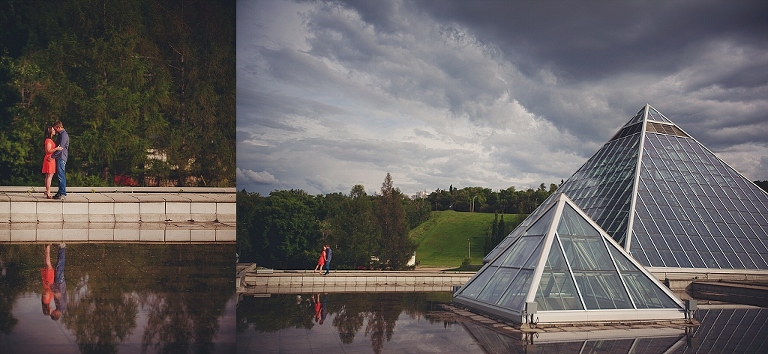 You can use reflection to highlight the most important parts of an image.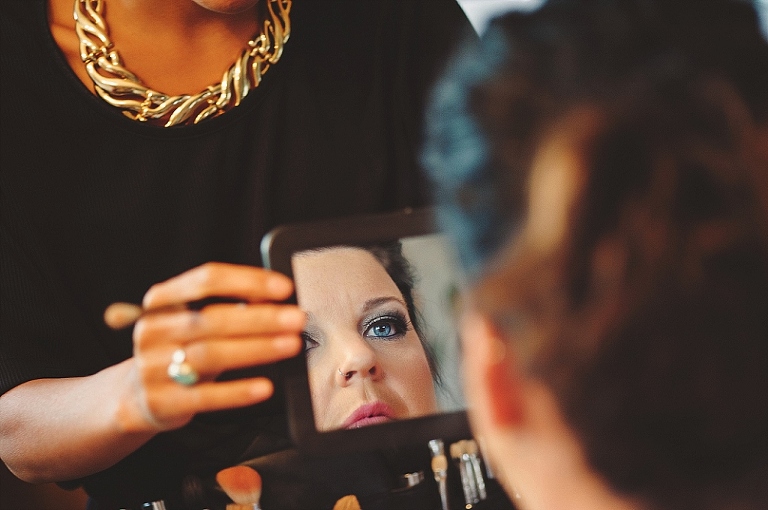 Reflection adds a unique element to images!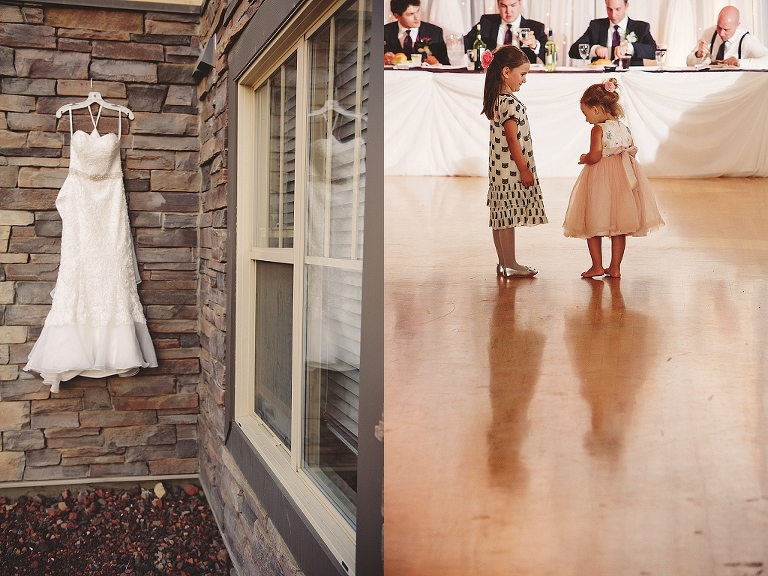 When an image is reflected the emotions are that much more intense.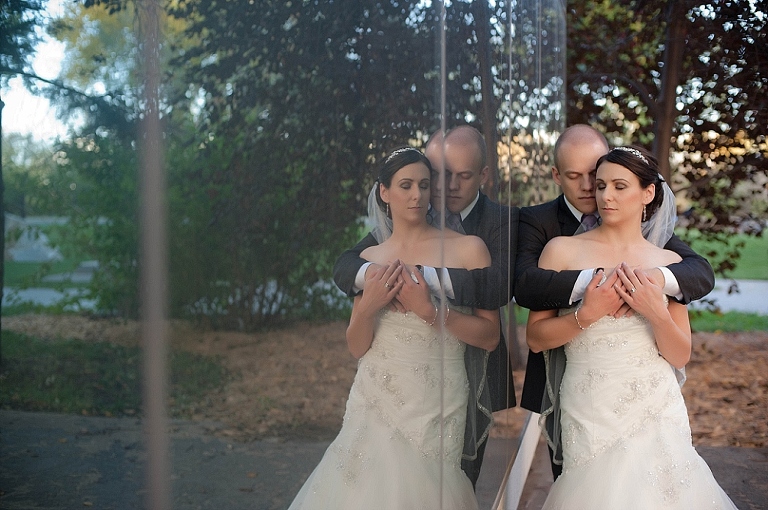 Next You may have followed the blog circle here from Becca Herman next check out Lisa Rigazio with her interpretation of the theme Reflection!