Travis and Desiree camp, have a cabin and love the great outdoors, so I knew a creek engagement session would be perfect for them!!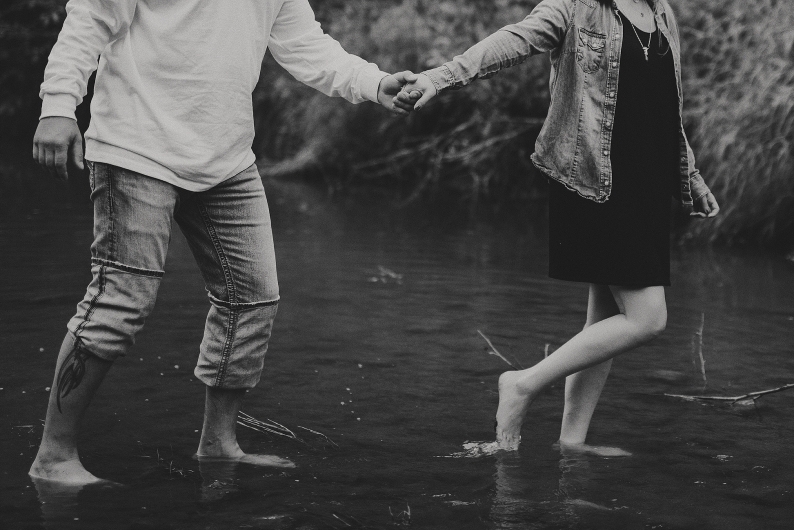 P I NIT
I've actually known Desiree since she was a girl and we played softball together! As soon as I met Travis I knew he was absolutely perfect for her!!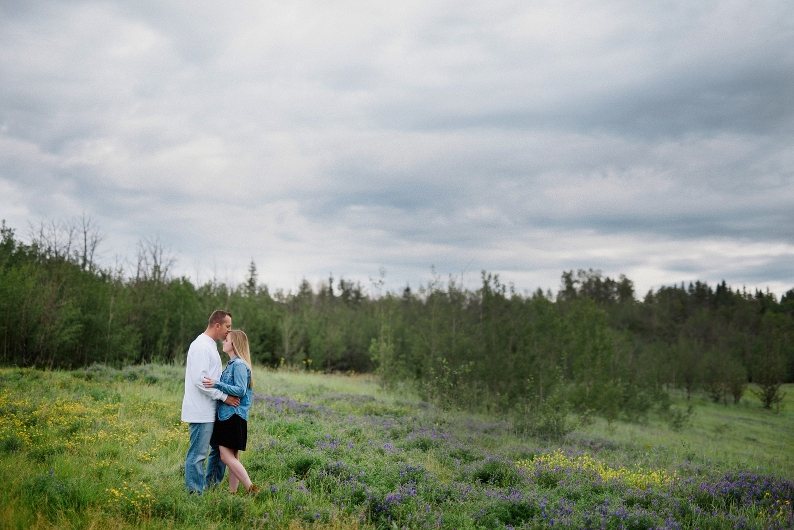 P I NITI mean do you see how happy he makes her??!! Even under moody skies he can make her smile!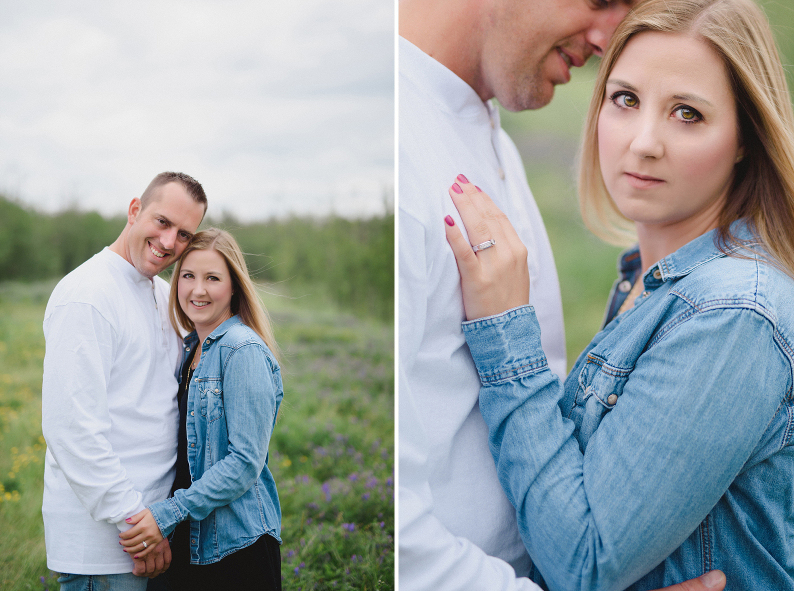 P I NITHe would follow her anywhere (okay that's a bit cheesy, but it's true).

P I NITLuckily for me he followed her into an amazing Edmonton field of wildflowers filled with yellow and purple blossoms for their engagement session 🙂

P I NIT

P I NITHe can always make her laugh out loud!

P I NITEven in the middle of a snuggle session!

P I NIT
But the best part of Travis is that he followed her into an Edmonton creek (complete with a fish that totally touched my foot).

P I NIT
I love how Black and white photographs just highlight the love between an engaged couple!!

P I NIT
We are SO lucky to have hidden gems like this creek in Edmonton!

P I NIT
I also adore the forests we have in Edmonton.  They make the cuddles SO easy!

P I NIT
I adore when I get to photograph moments like these. Seriously I want to know what he is whispering in her ear!

P I NIT

P I NIT

P I NITI love to end sessions by sky gazing! Can you think of anything better (okay these two might only have eyes for each other)??

P I NIT