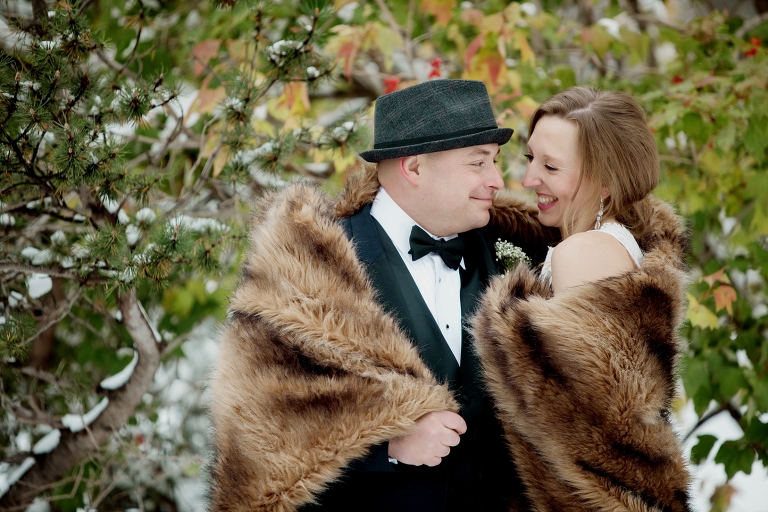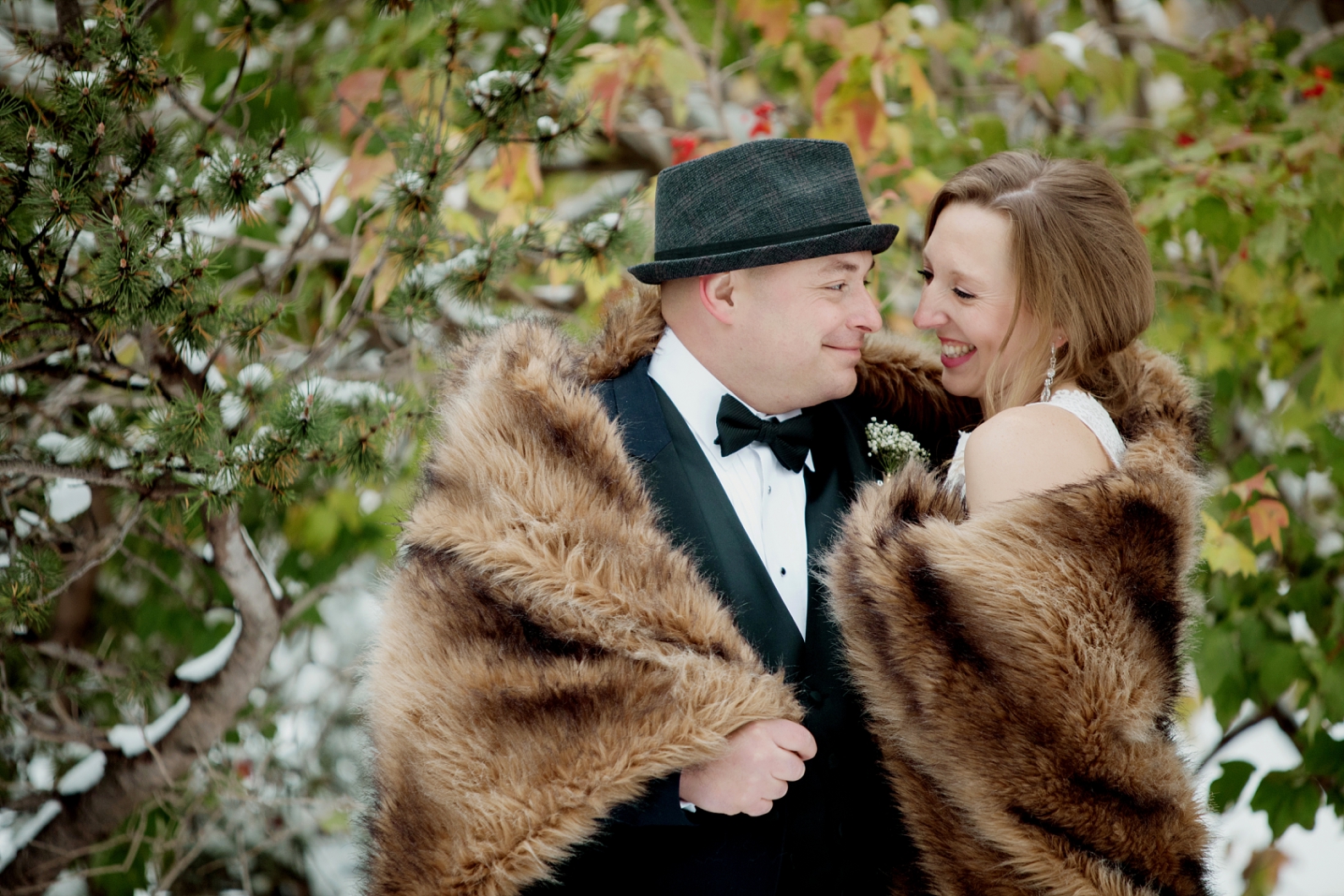 Emily and Don's Slovenian Canadian Association Hall Wedding was supposed to be a fall wedding but the Edmonton weather had different ideas.  We woke up that morning to a blizzard and a bunch of fresh fluffy white flakes. We started the snowy day at Emily's family acreage.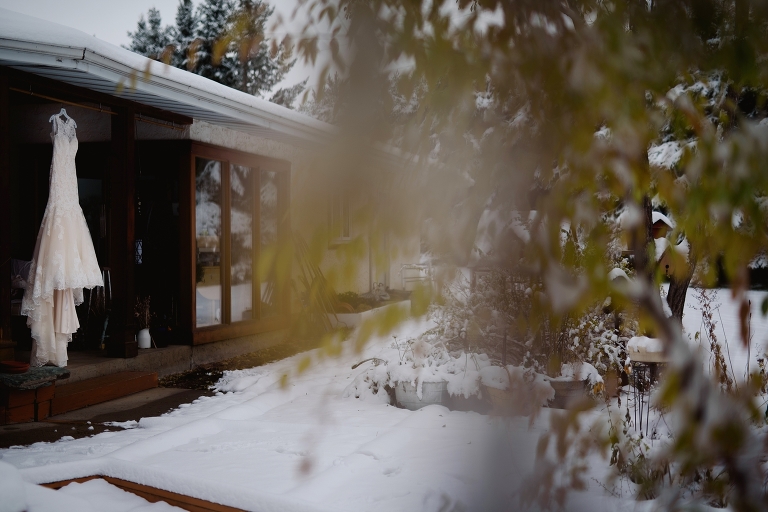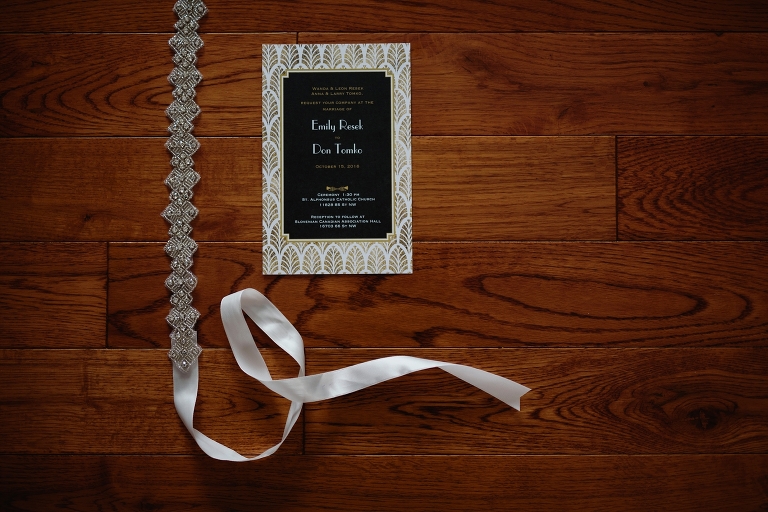 Emily and Don had an art deco theme that ran throughout their Edmonton wedding day details.
I Love Emily's sparkly shoes!!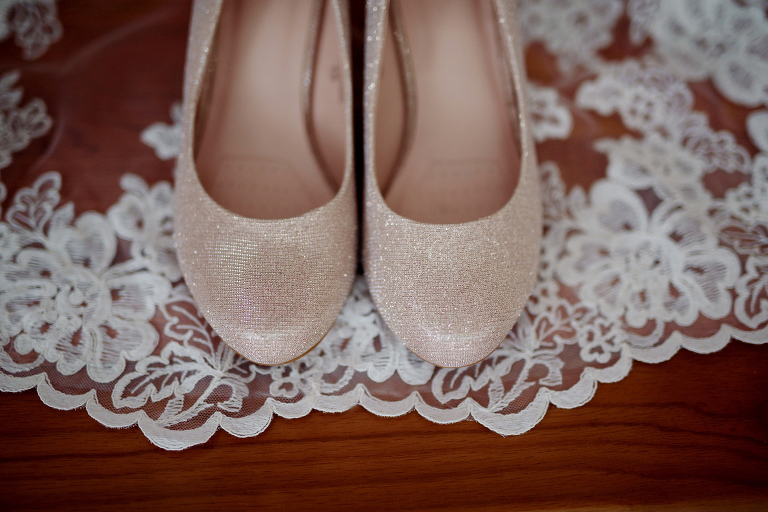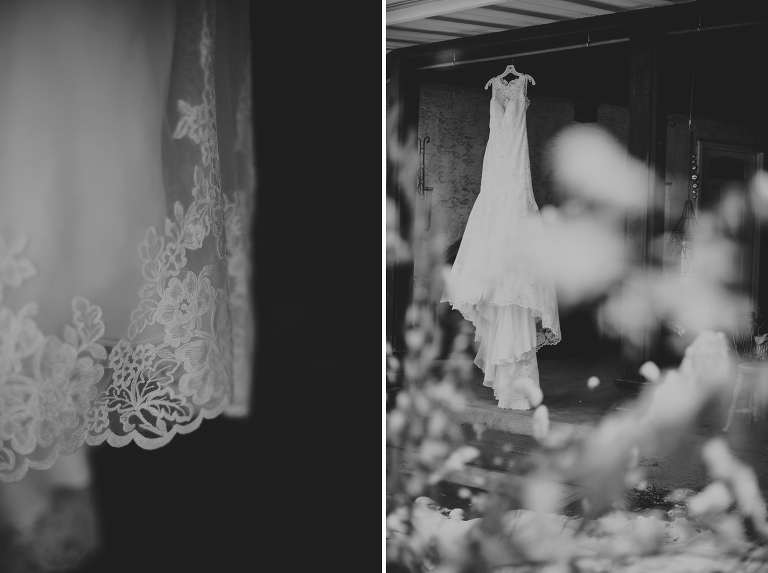 The girls had lots of laughs while helping Emily get into her wedding dress.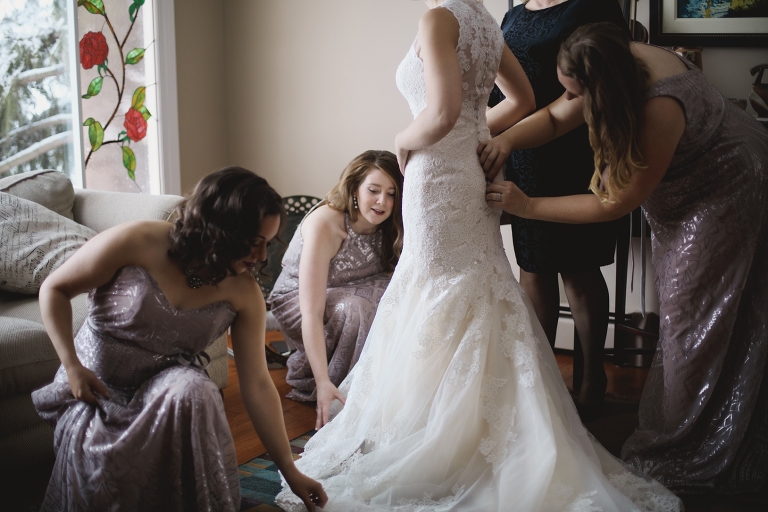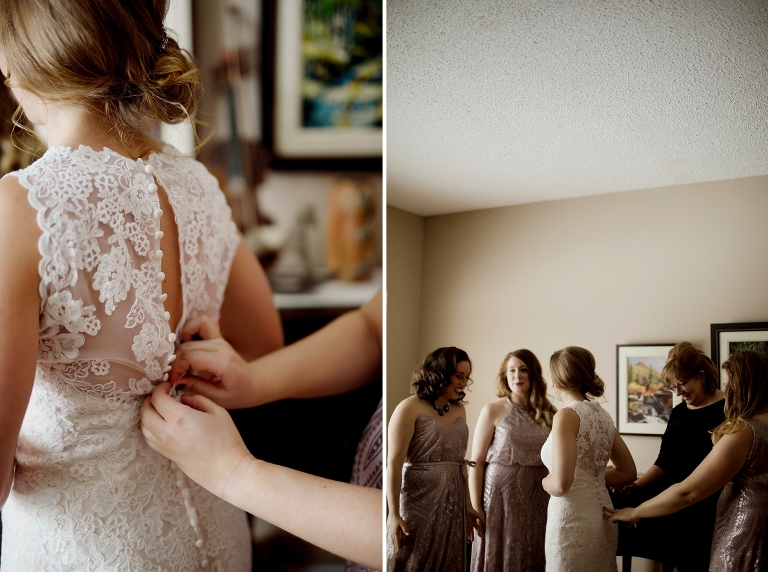 Every time I looked over they were giggling about something!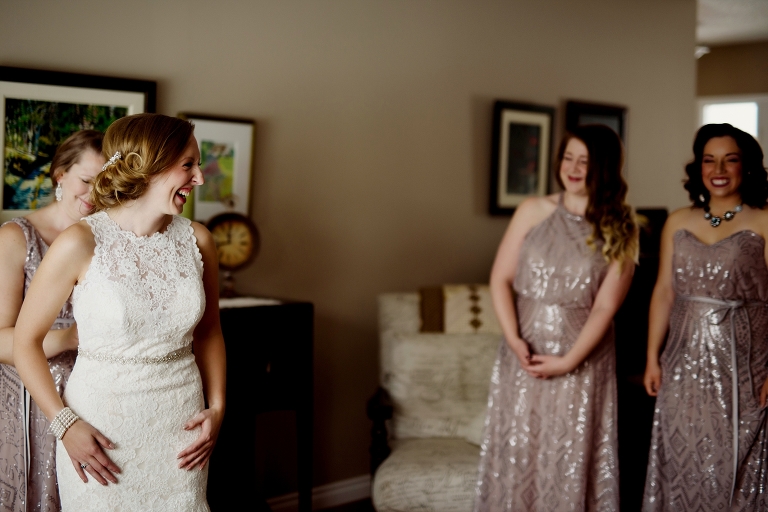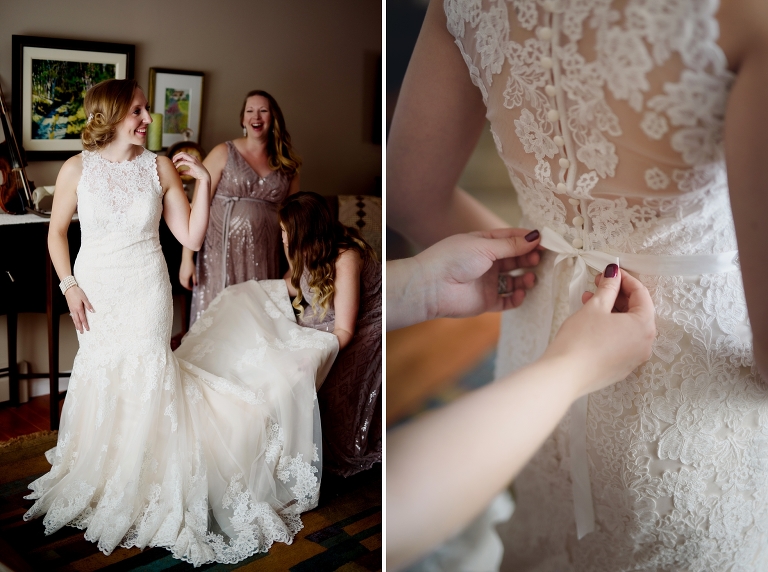 As Conni and I drove up to Emily's family acreage we fell in  love with the tree lined driveway leading up to their house!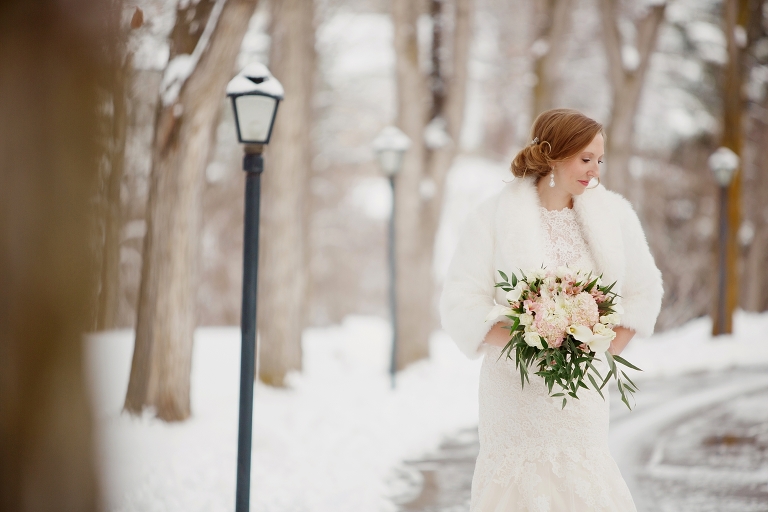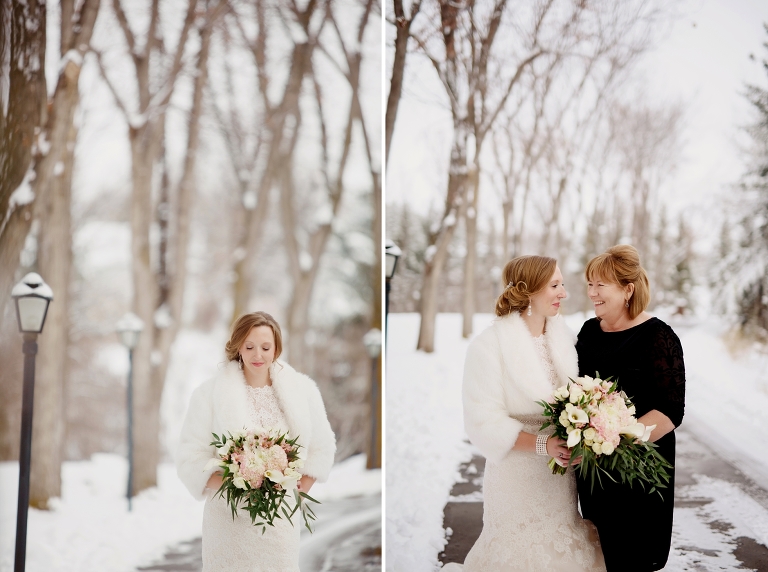 Aren't Emily's flowers fantastic!?!
We met the boys at St Alphonsus catholic church Edmonton. We got a moment to hang out with Don right before the ceremony.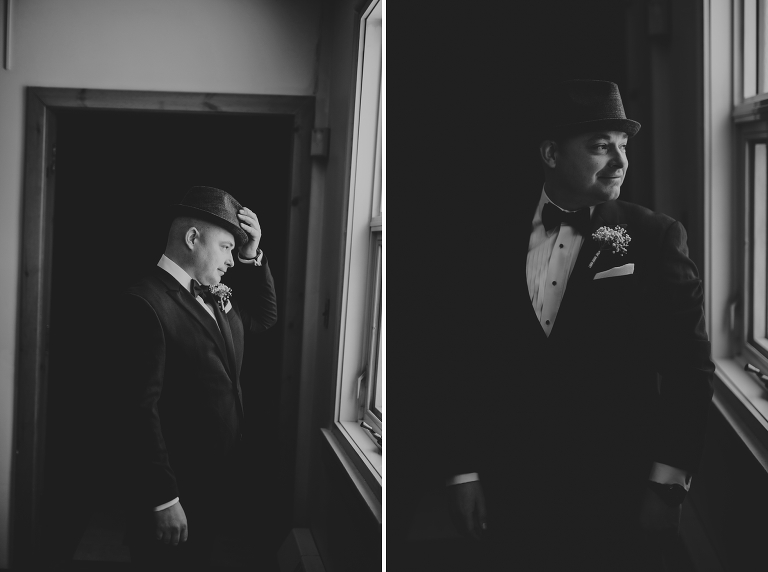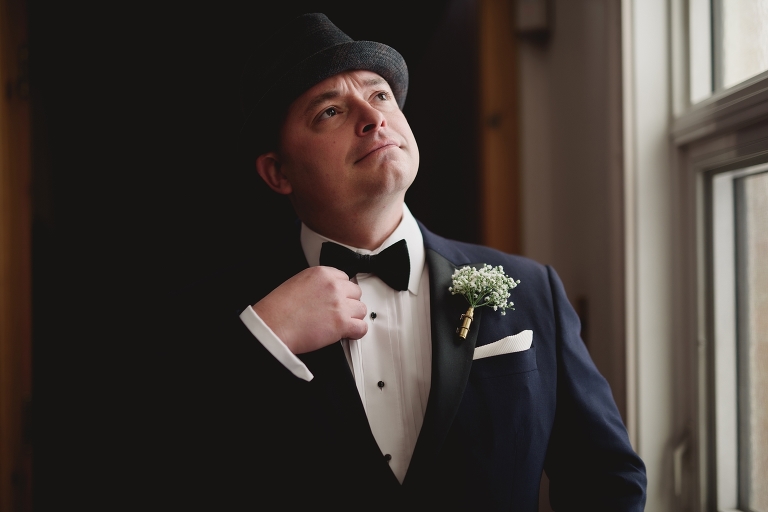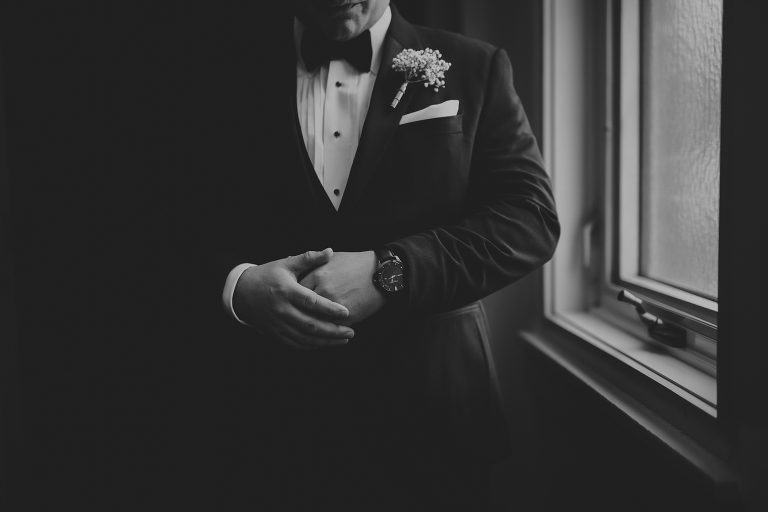 Seriously, how cute is this flower girl!!??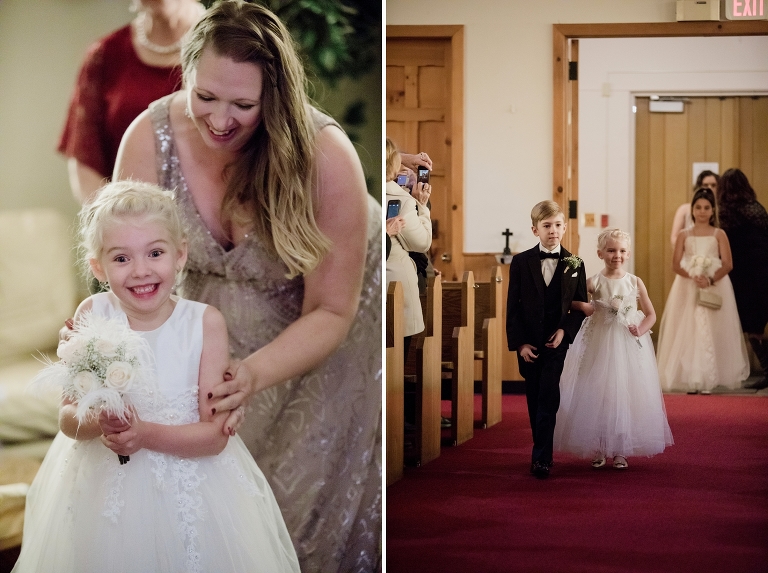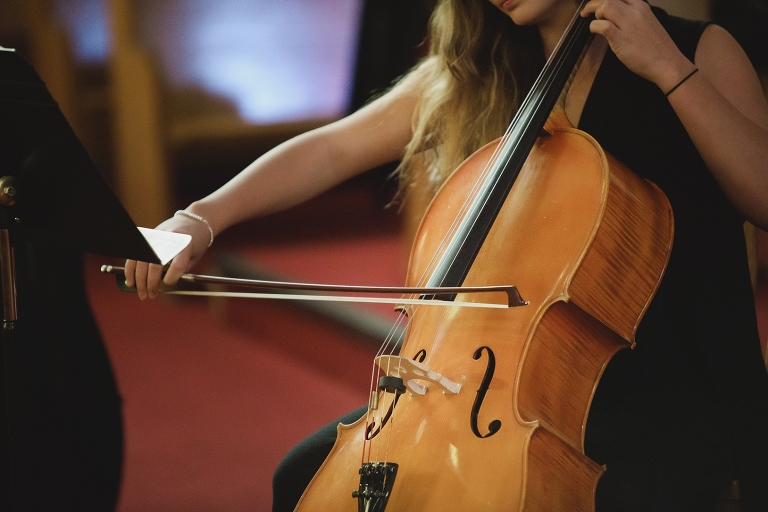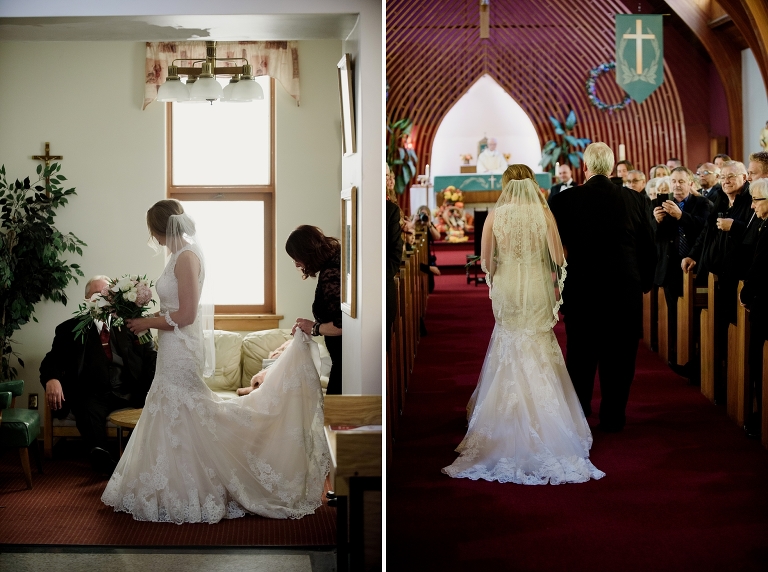 I love these big old churches.  SO much character!!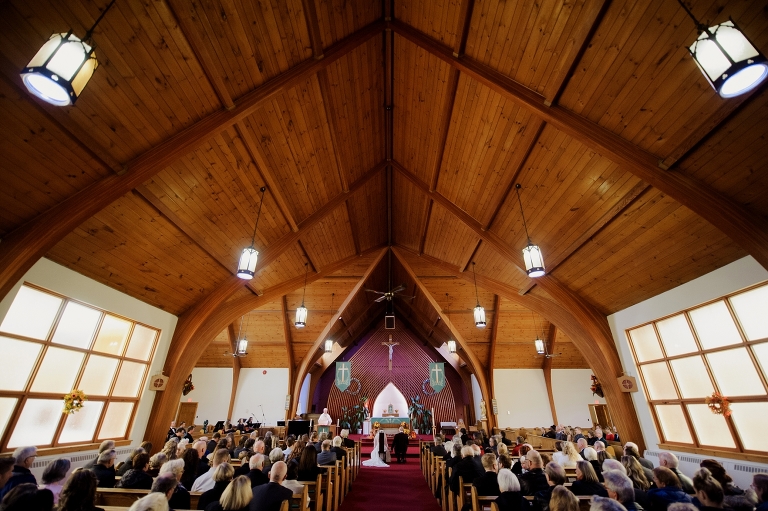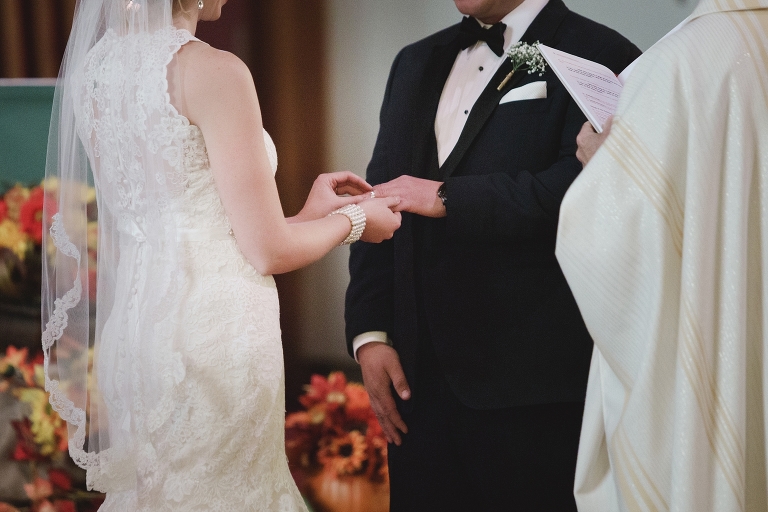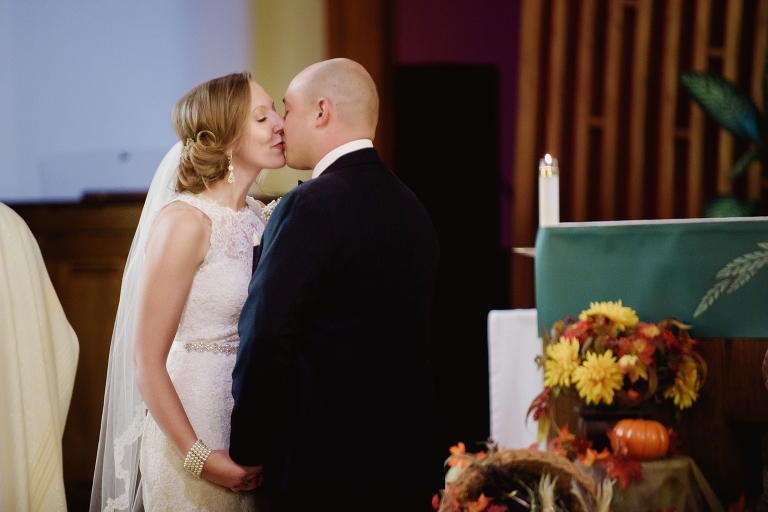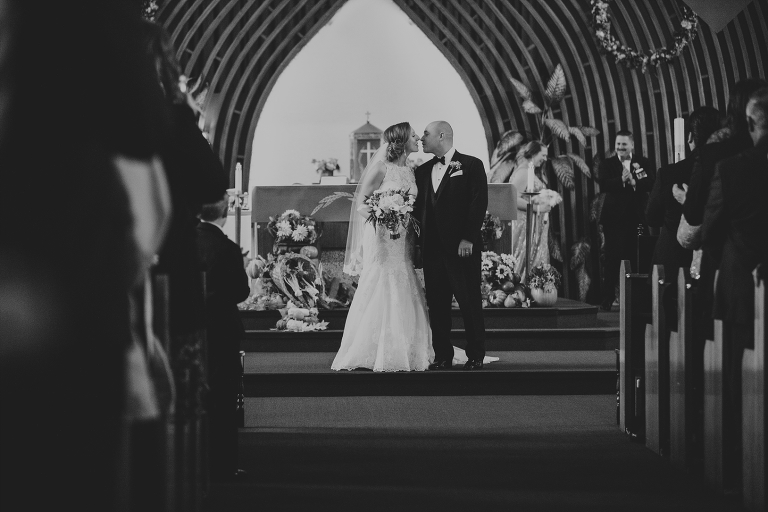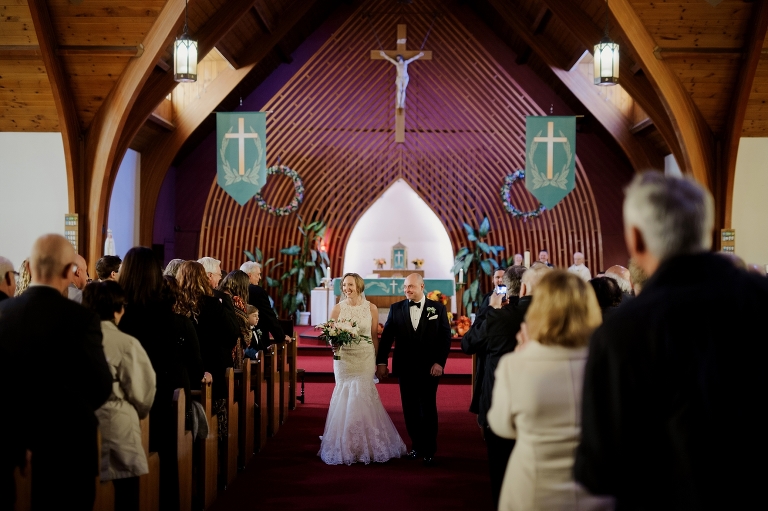 Guess who is MARRIED!!!!!

We followed the limo to the Edmonton legislature grounds,  where we took wedding photos of Emily, Don and their bridal party.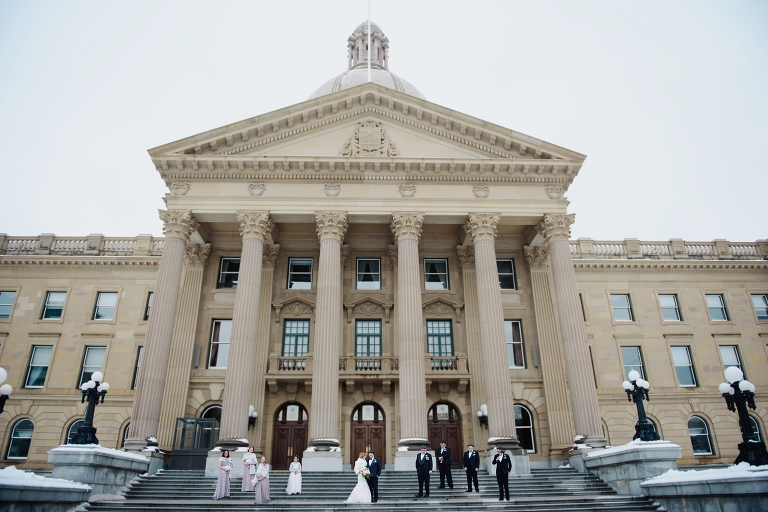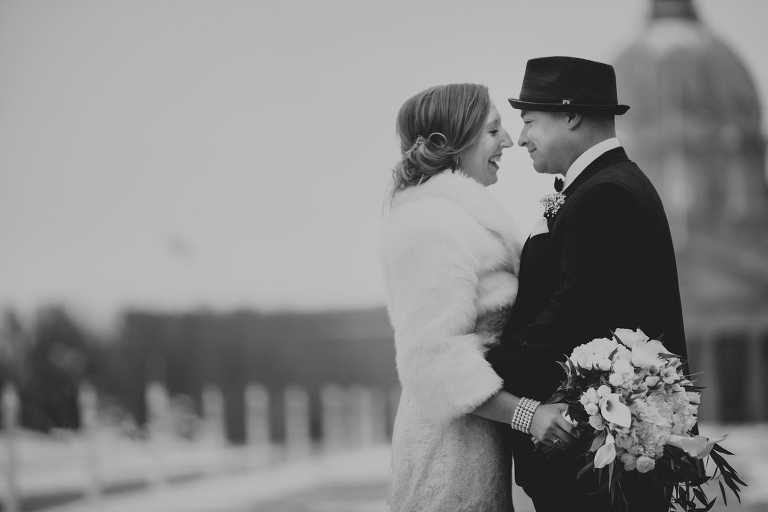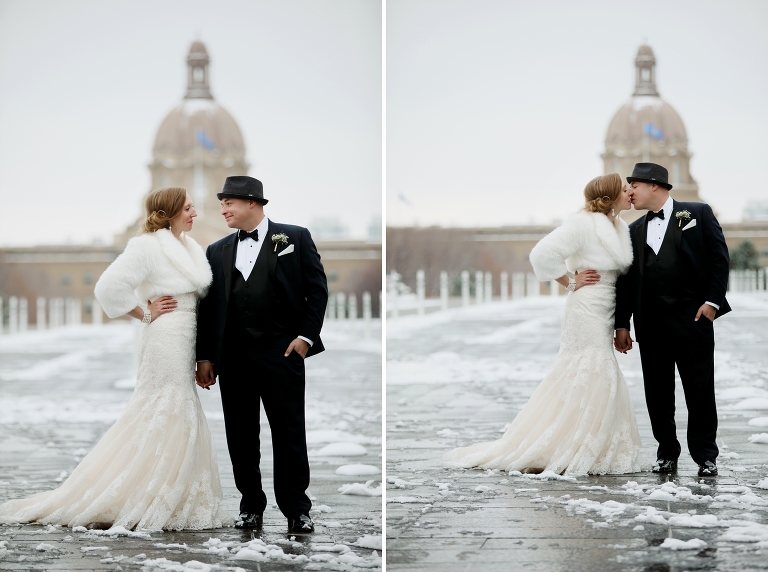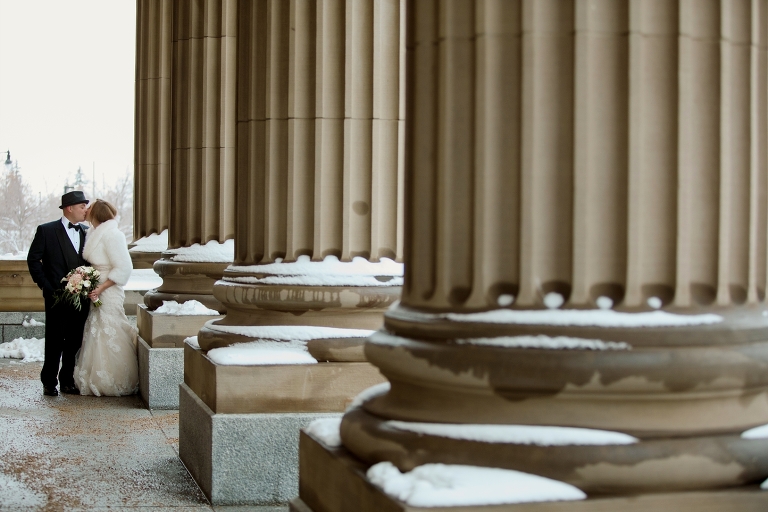 When the day calls for snow the girls bring the snow boots!!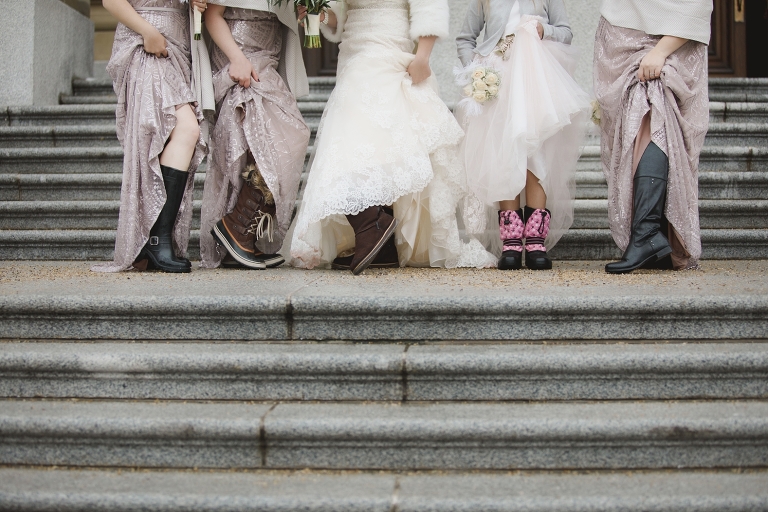 The good thing about snow is that it sure is pretty!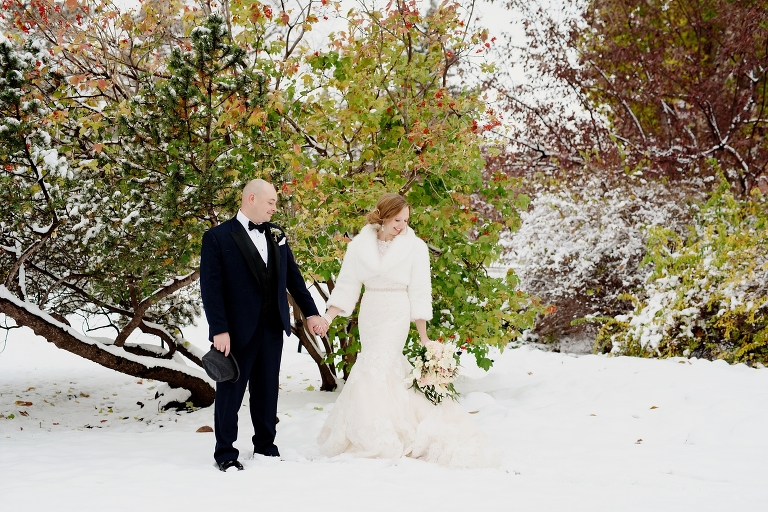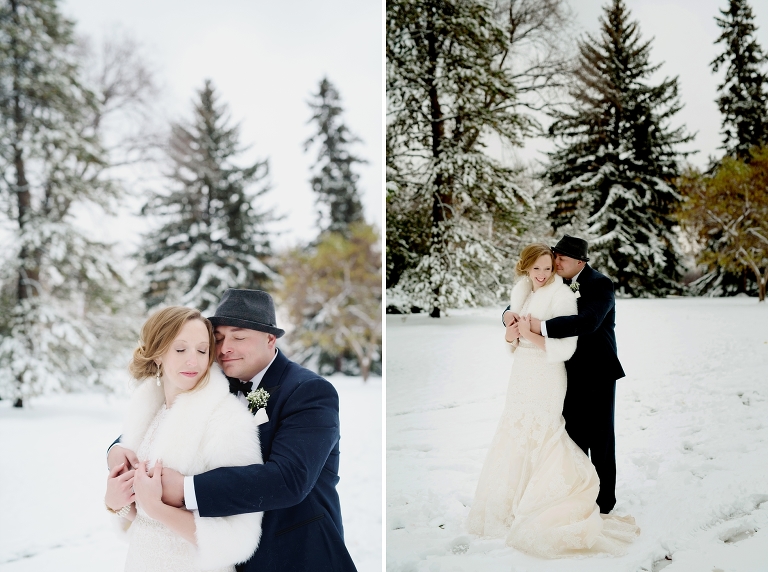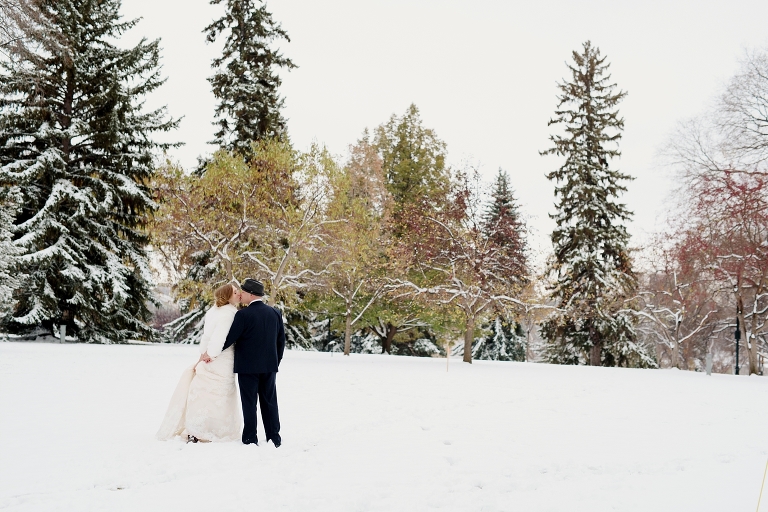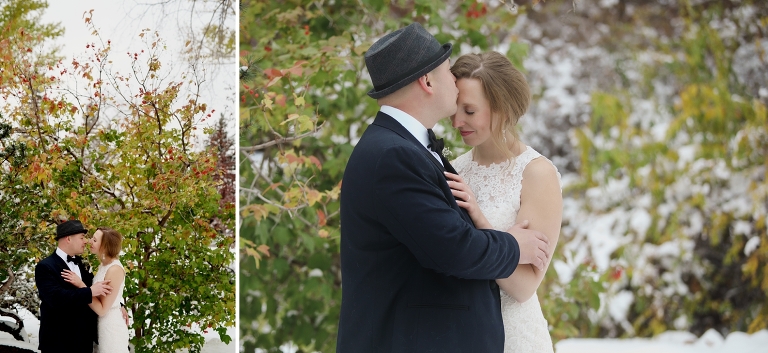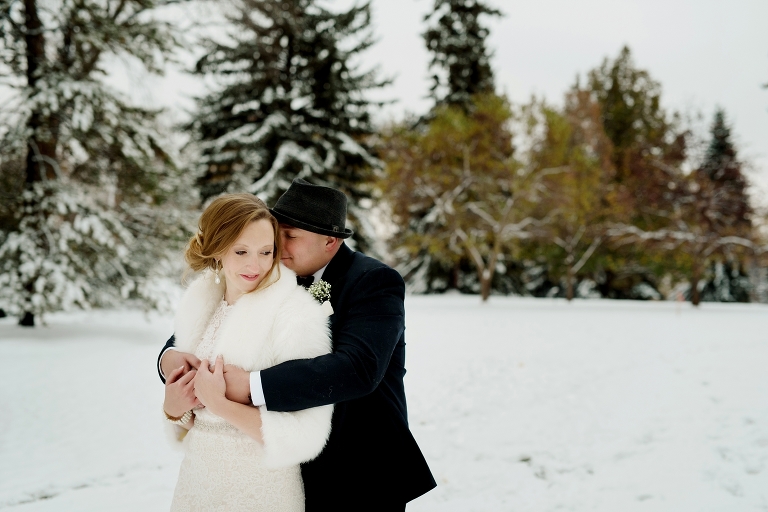 Isn't Emily STUNNING!!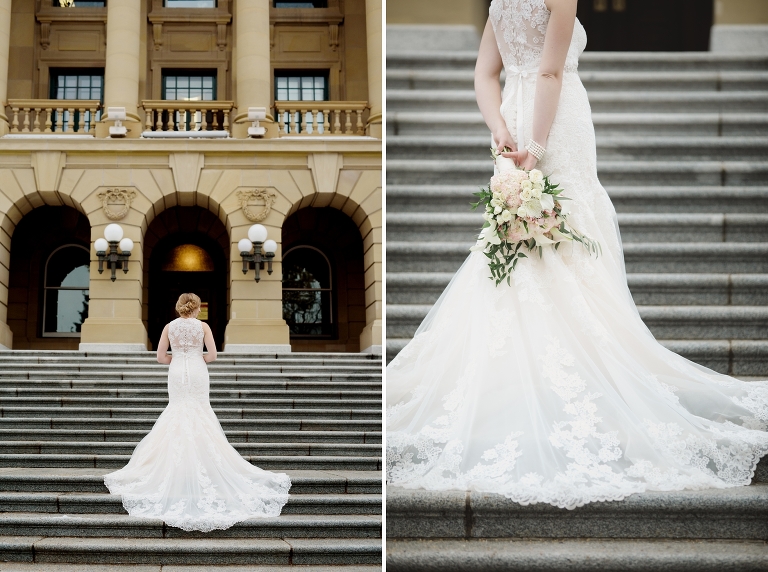 Especially in that hat!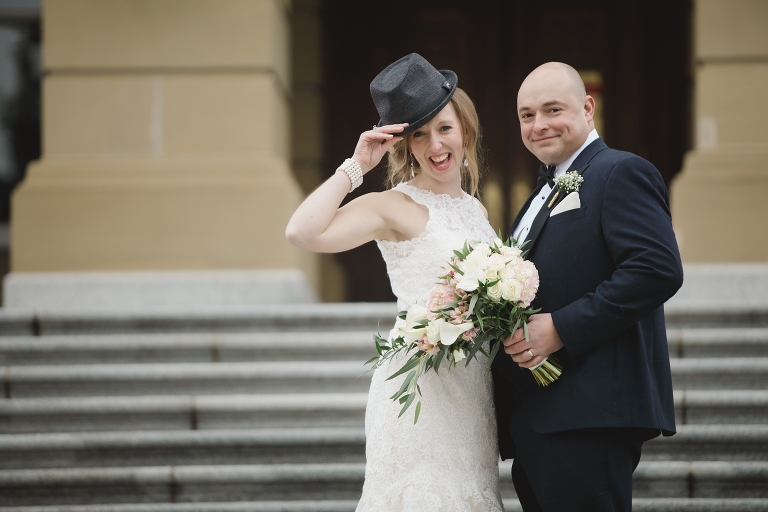 Then the whole group made their way to the Slovenian Canadian Association Hall just in time for their beautiful reception!!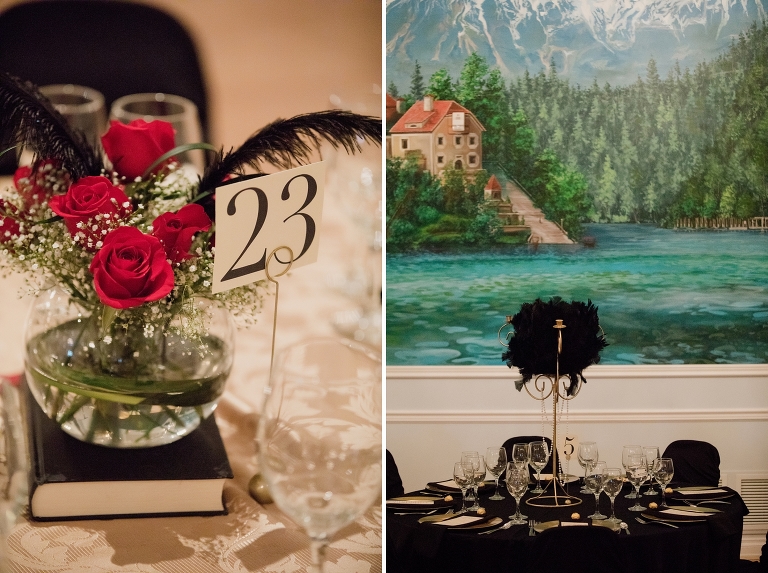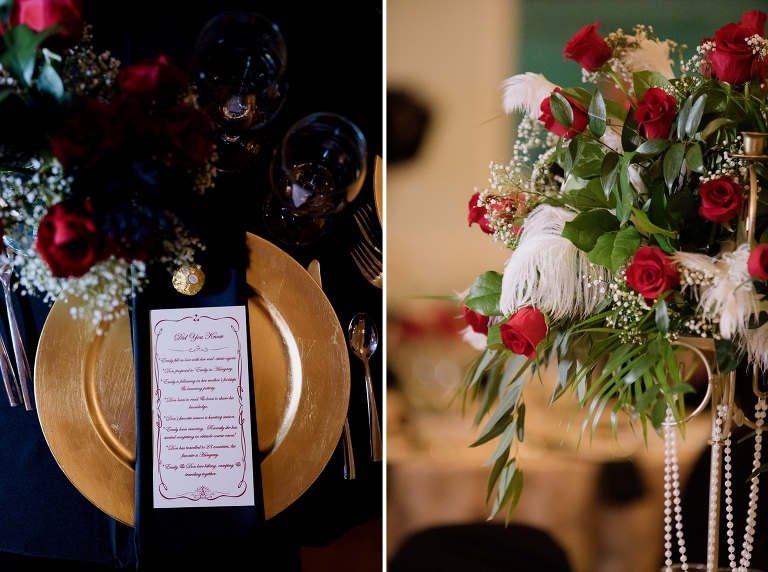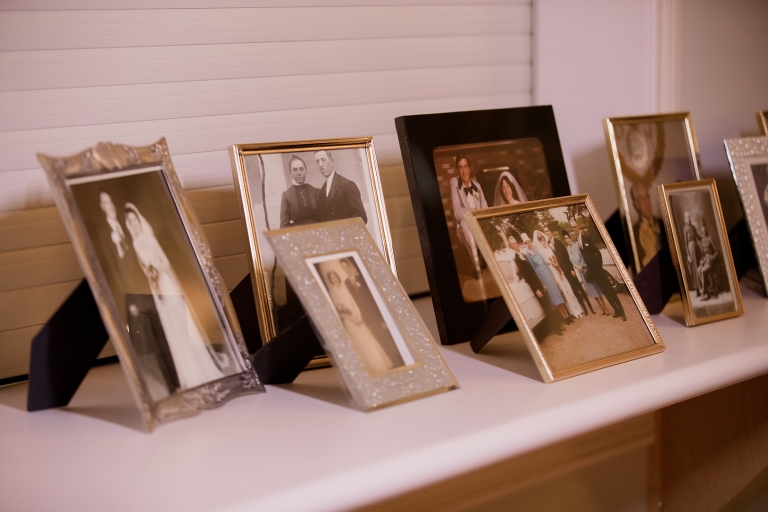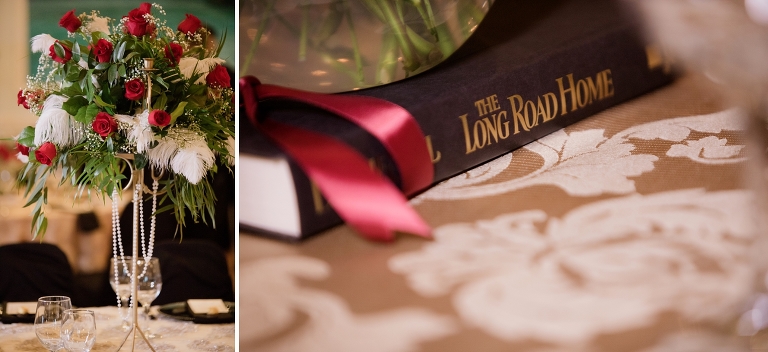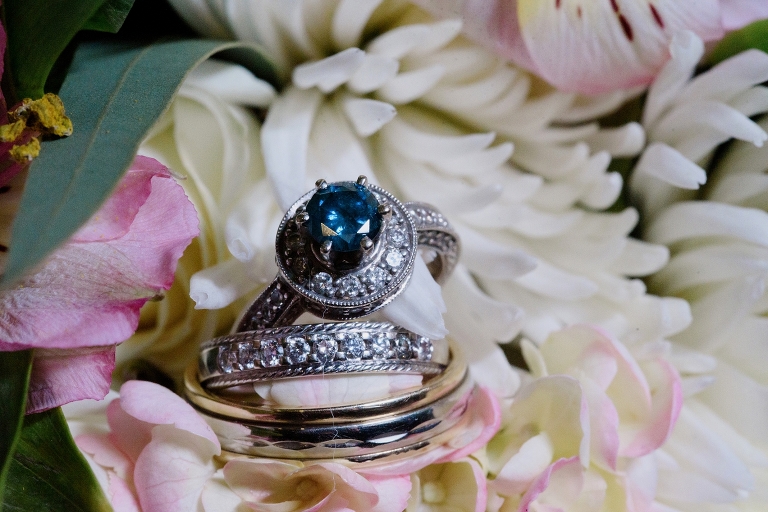 I love that they had a live band for their dance 🙂