I am overwhelmed with how much love there was at Mollie and Dylan's Panorama Mountain Resort Wedding. Conni and I feel honored to be included in every wedding we get to photograph, but there is something about photographing an intimate mountain wedding that makes us feel especially blessed!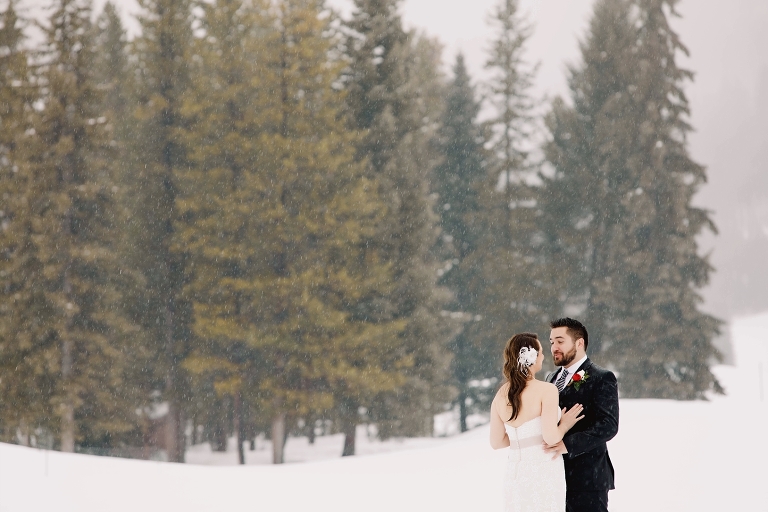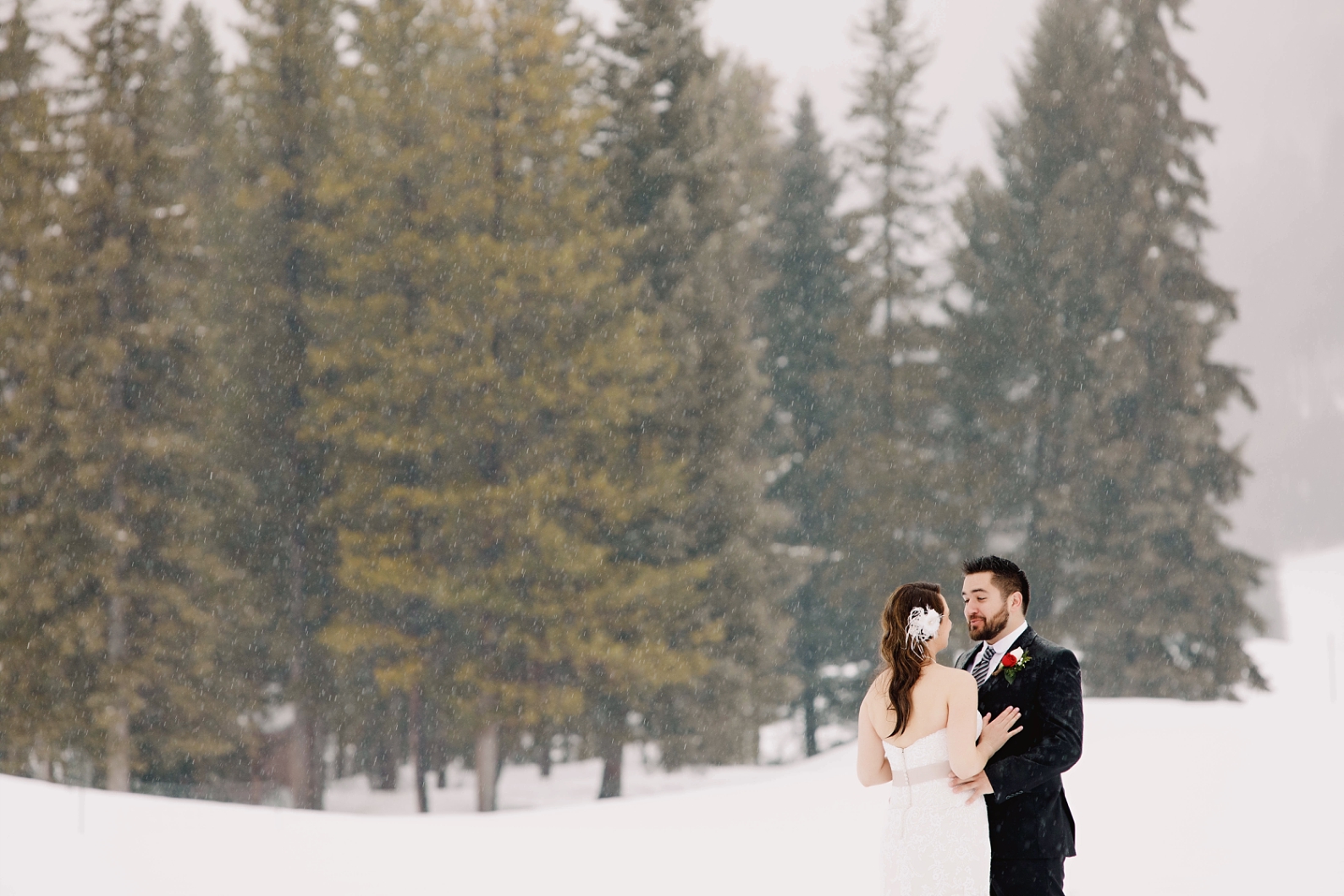 They started their day at Mollie's family cabin/ ski chalet in Panorama mountain resort! Mollie got ready surrounded by friends and family.  The low key bride was totally present in the moment as friends in ski equipment came in and out of her house all day.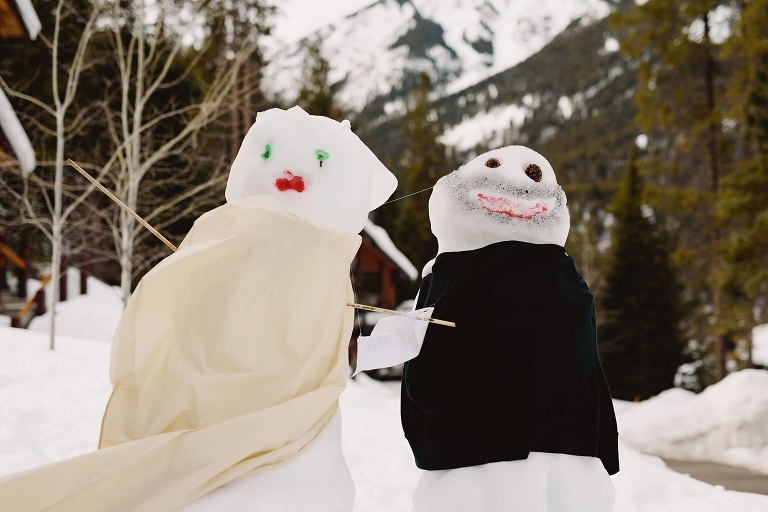 Mollie's family made cute bride and groom snowmen!!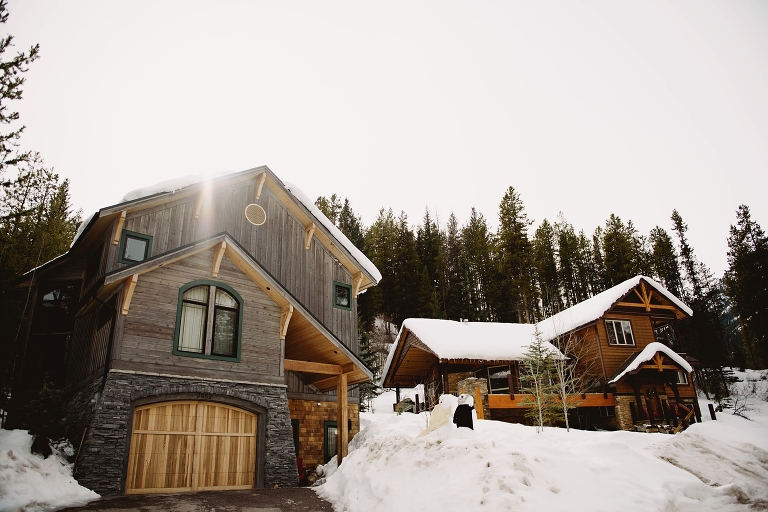 The bride's family friends donated their cabin to the groom and groomsmen to get ready in before the wedding!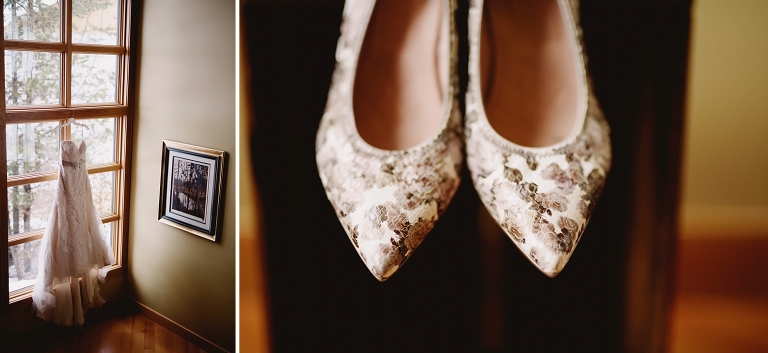 The mountains were the perfect setting! Everywhere we turned there was just this abundance of beauty.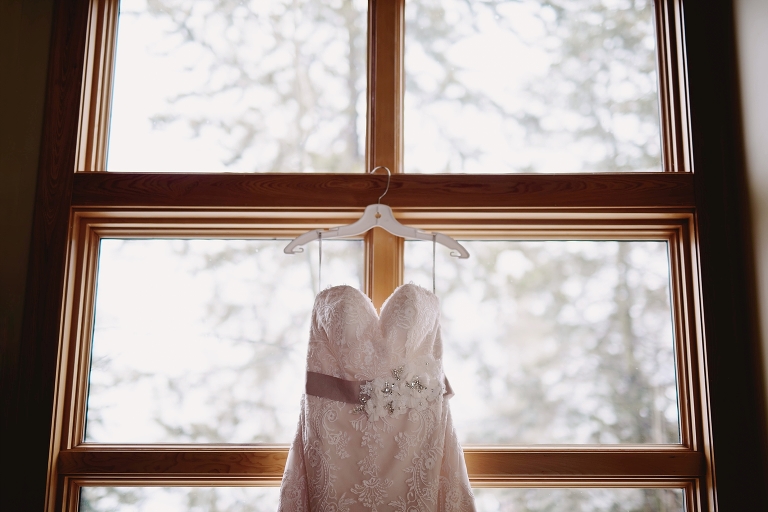 Seriously Mollie's dress was stunning!!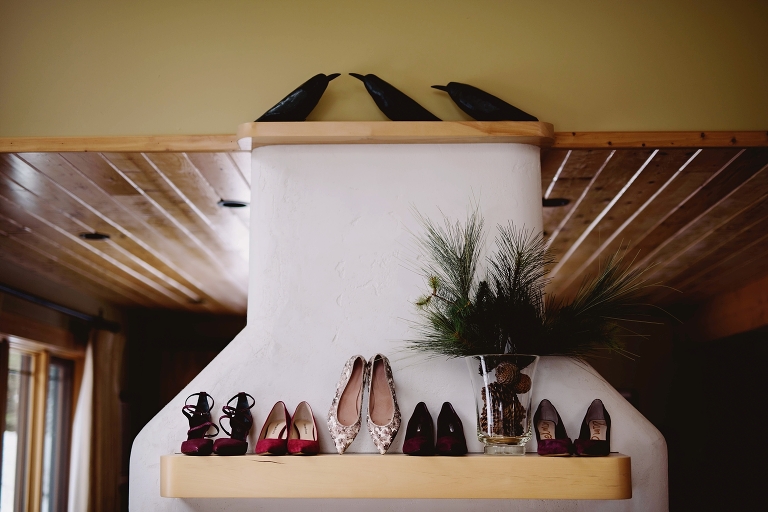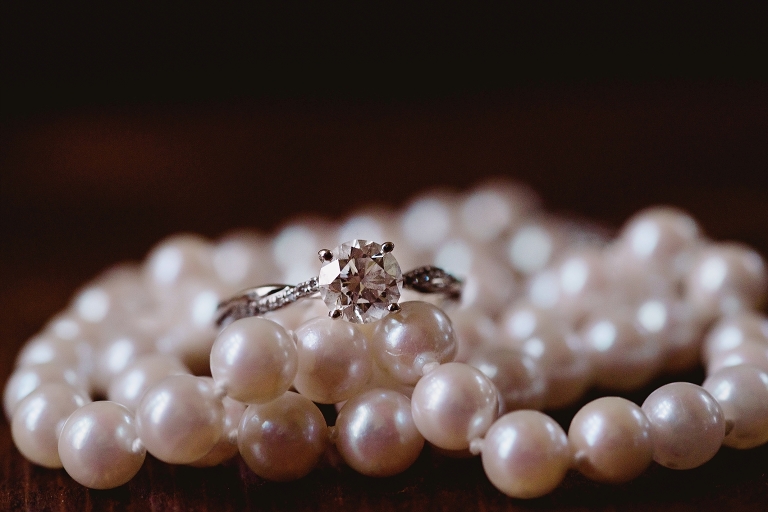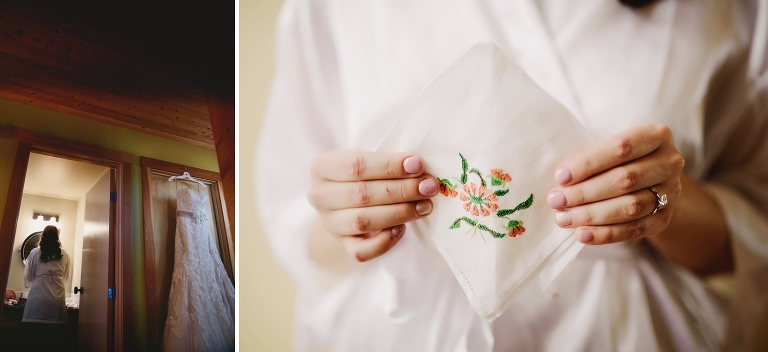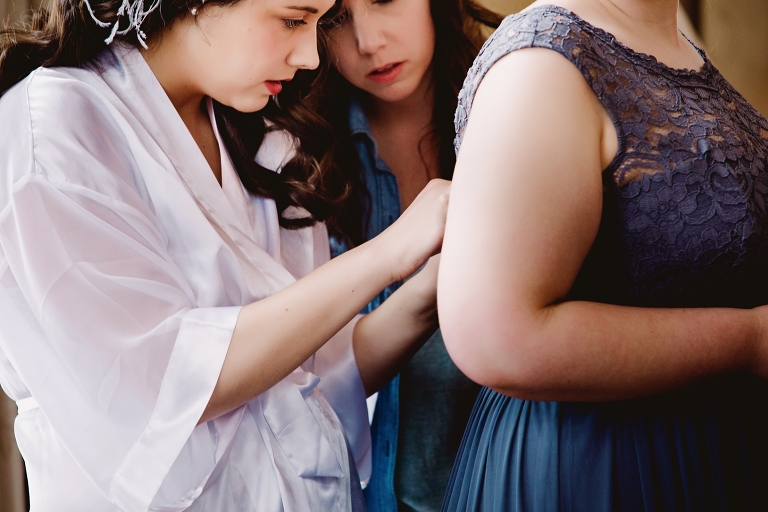 Mollie gave heartfelt gifts to all of her bridesmaids.  There wasn't a dry eye in the house!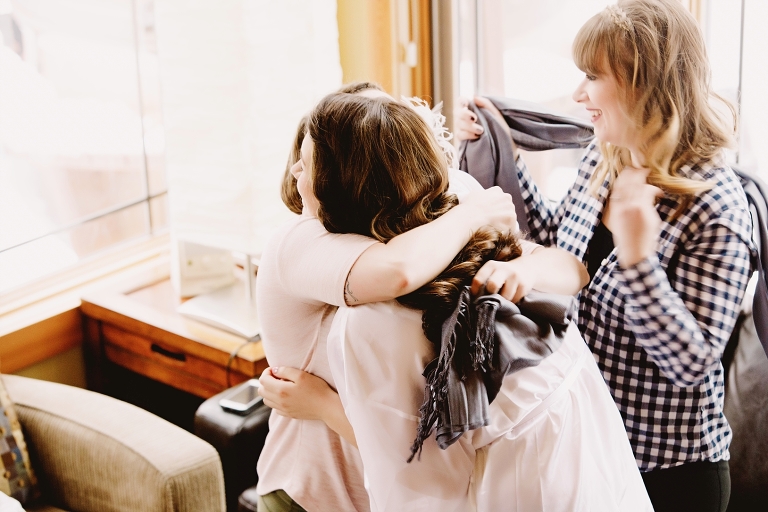 The men got a spit shine on their shoes to start the wedding day.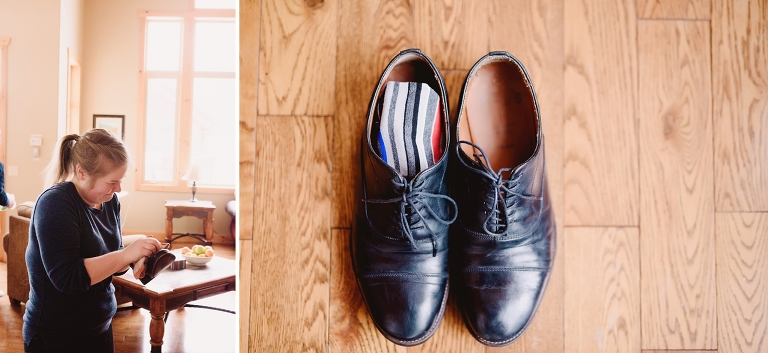 Conni and I expected the men to be playing video games when we arrived, instead they were all basically dressed and enjoying a glass of wine 🙂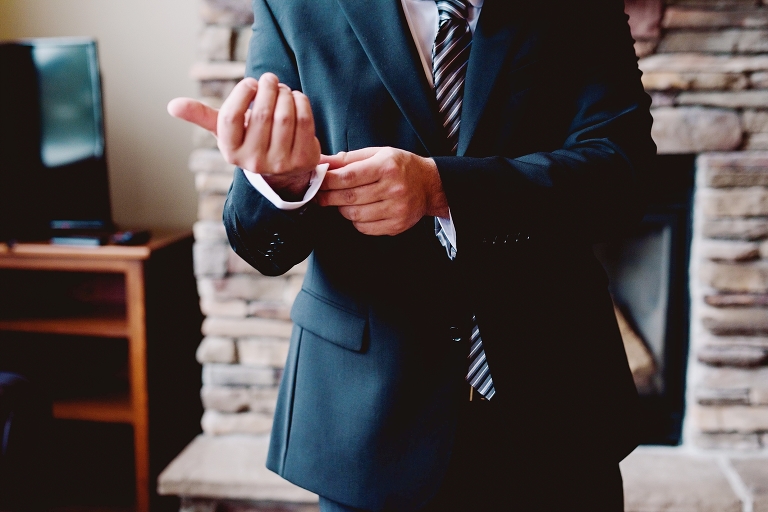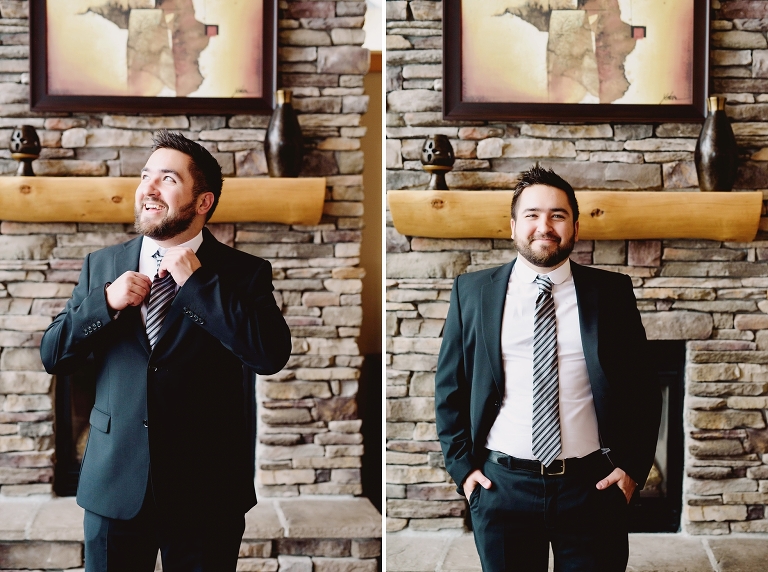 After popping back next door we found Mollie ready to get into her wedding dress.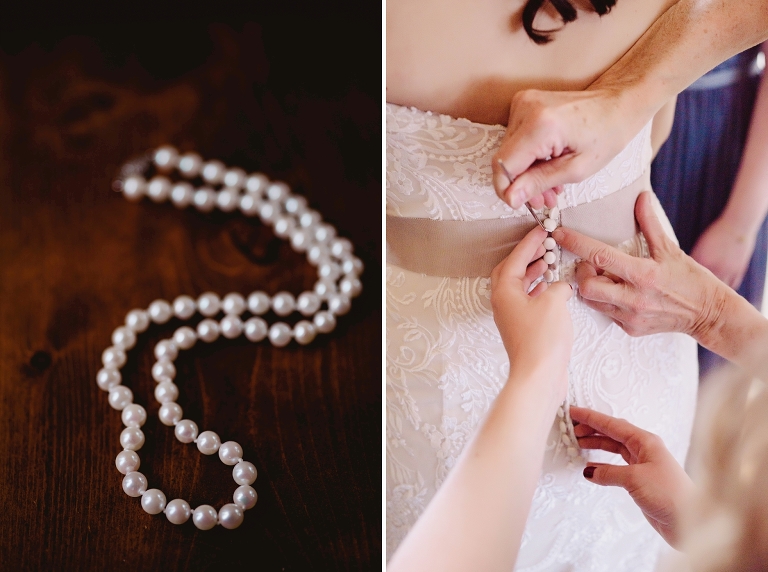 I love buttons on wedding dresses!!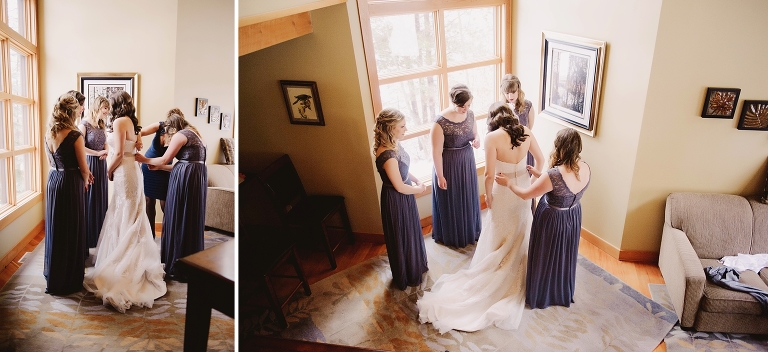 Seriously Mollie is the most joyful person I know.  She is beautiful inside and out!!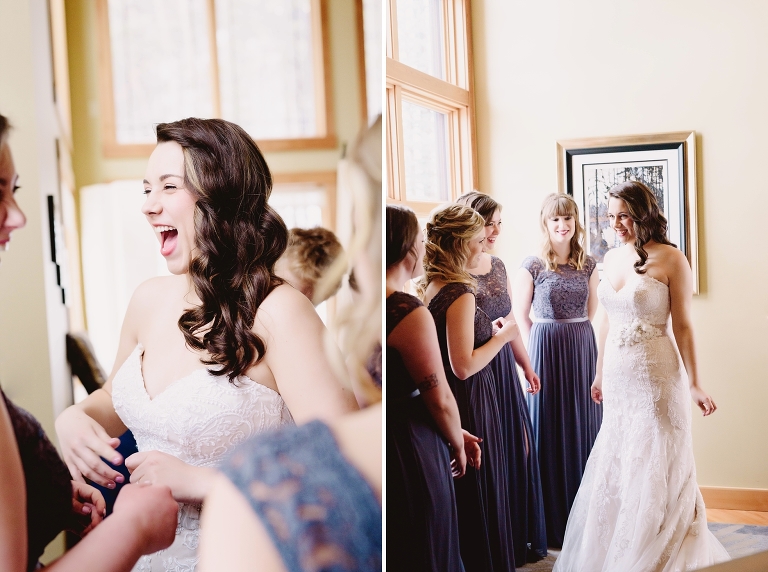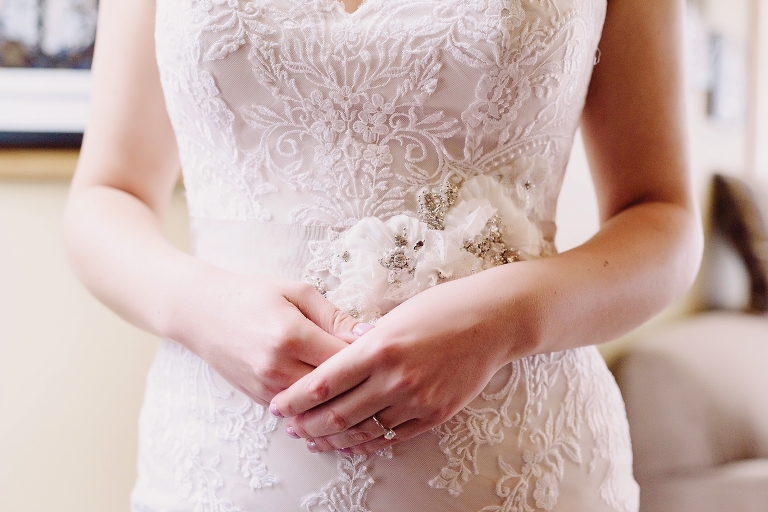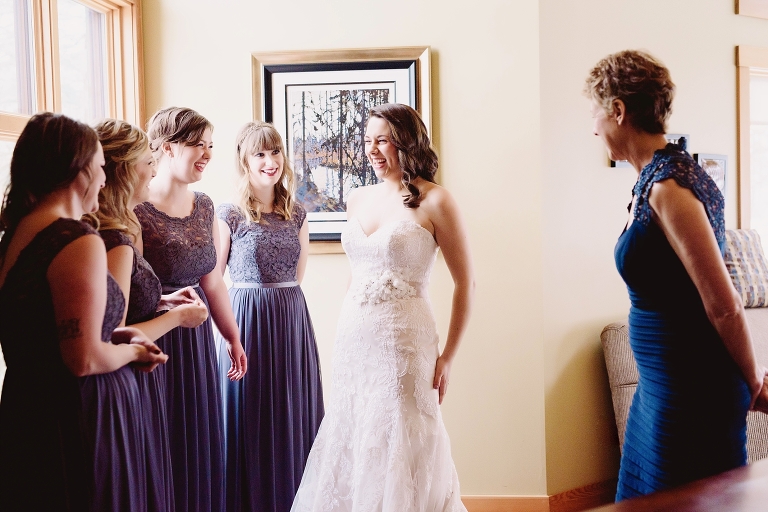 After Mollie was ready she ducked out to meet Dylan for a first look! She was close to being seen, but her hiding game is strong.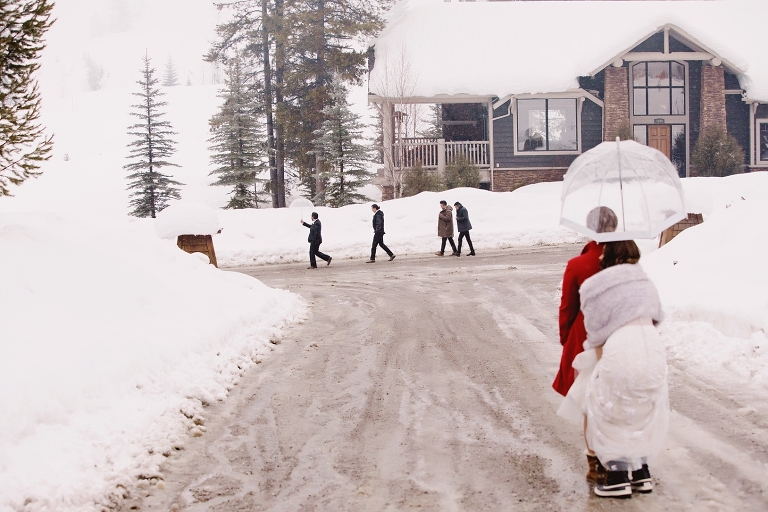 Dylan's first moment seeing his bride was a moment to remember.  I know I had tears in my eyes (thank goodness for autofocus).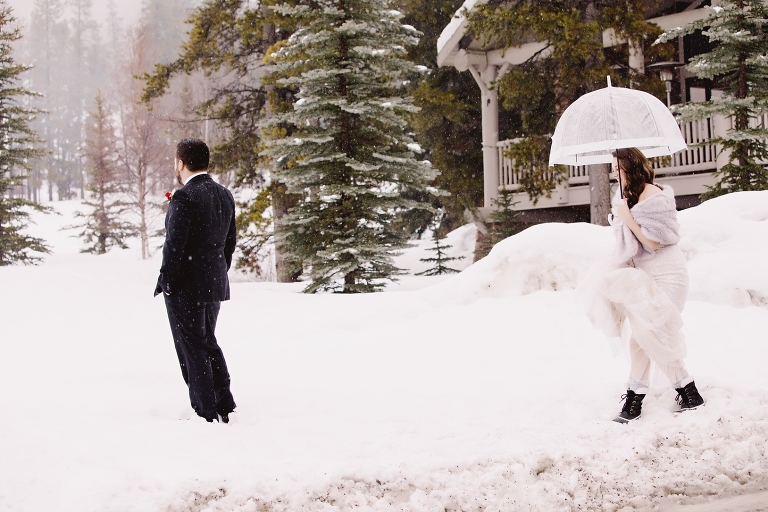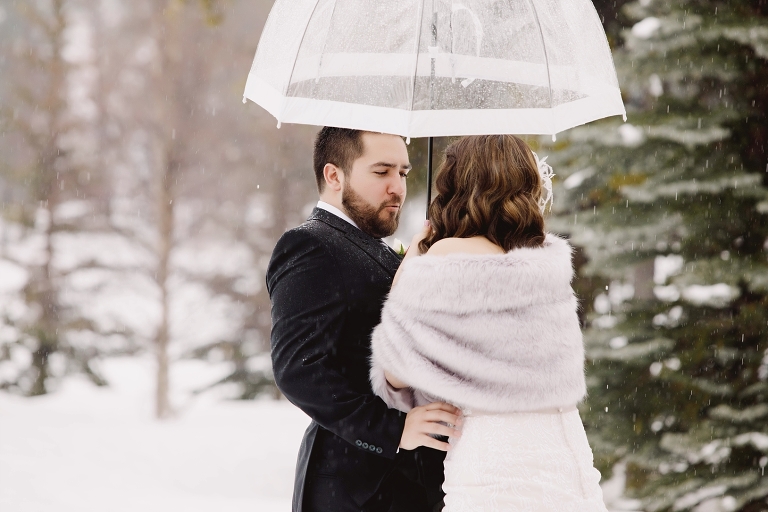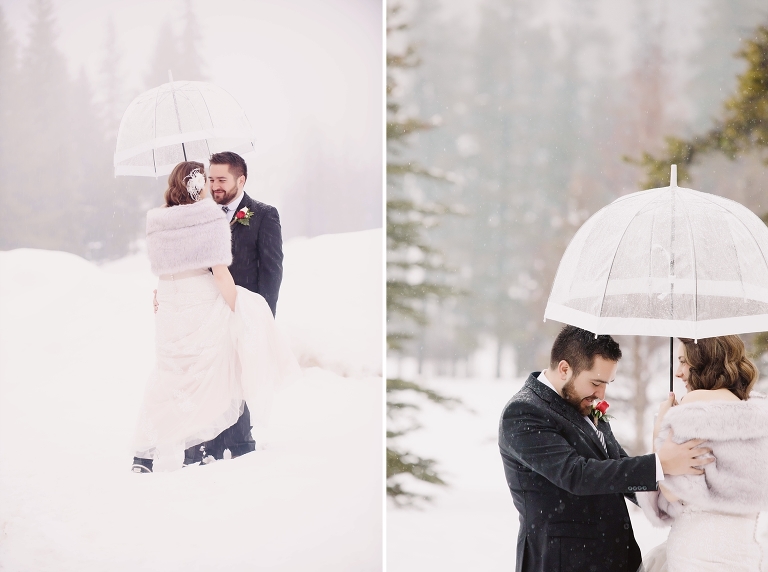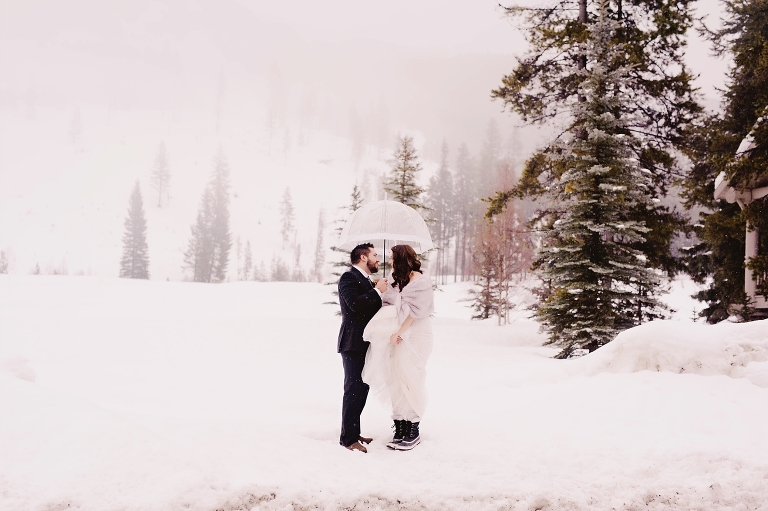 The day was slowly turning from snow to rain,  but Mollie and Dylan  never complained and we just kept taking pictures here in Panorama.
Thank goodness Life Dot Style comes with umbrellas!!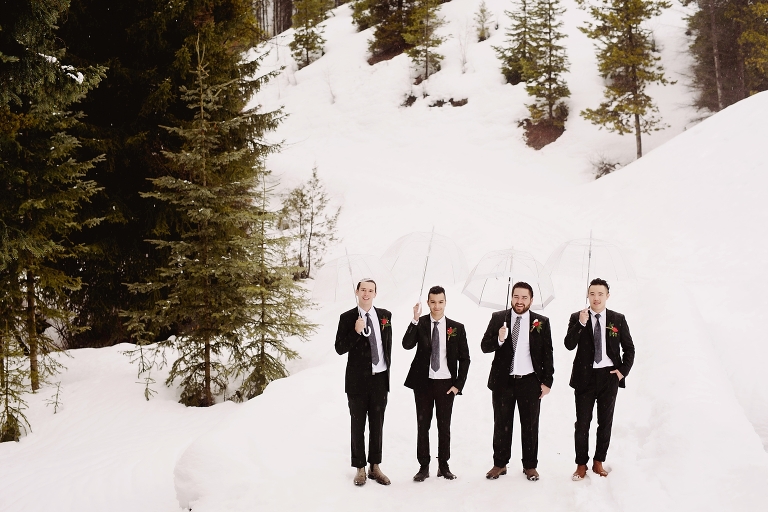 I love how all the girls wore winter boots and the boys wore dress shoes out in the snow 🙂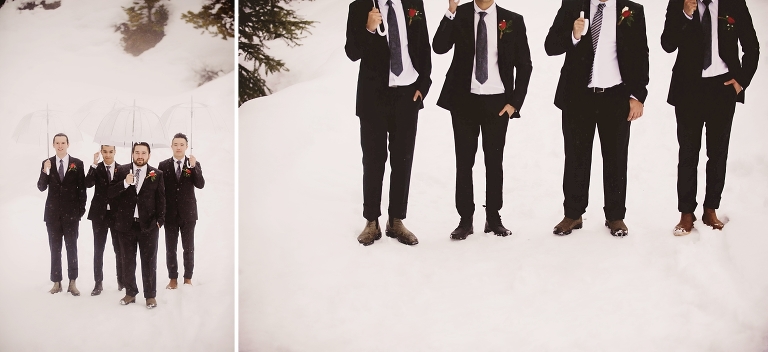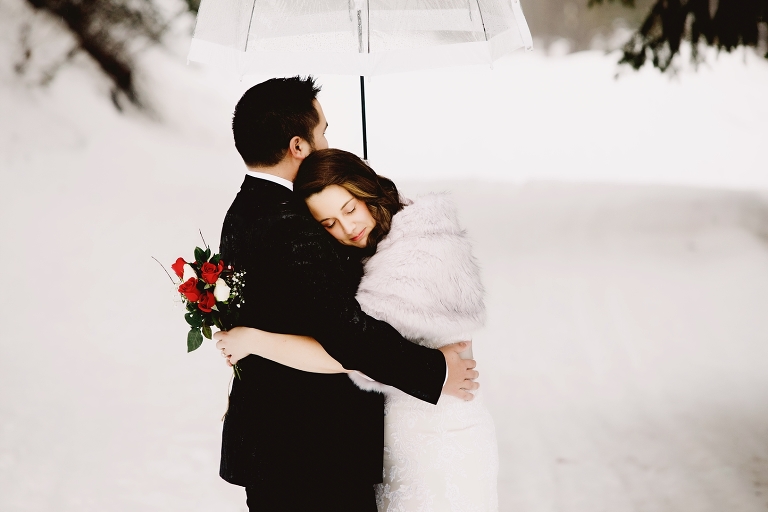 Mollie and Dylan are SO radiant together.  It is totally infections!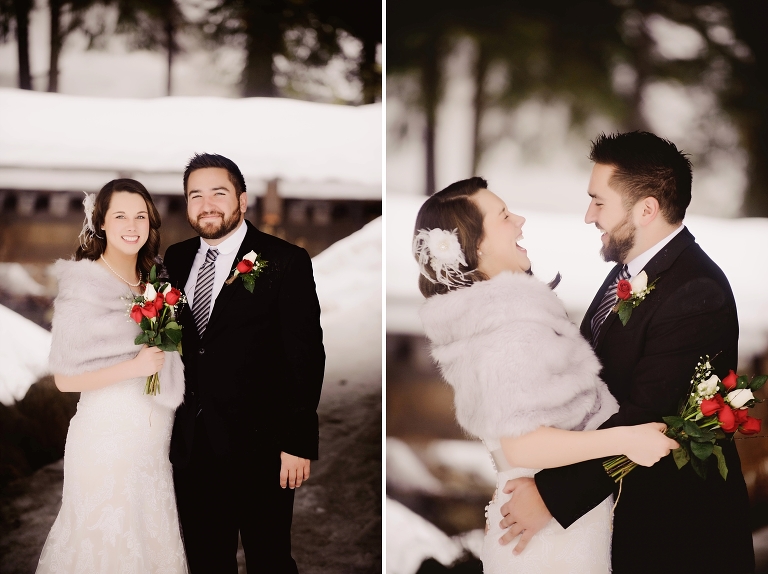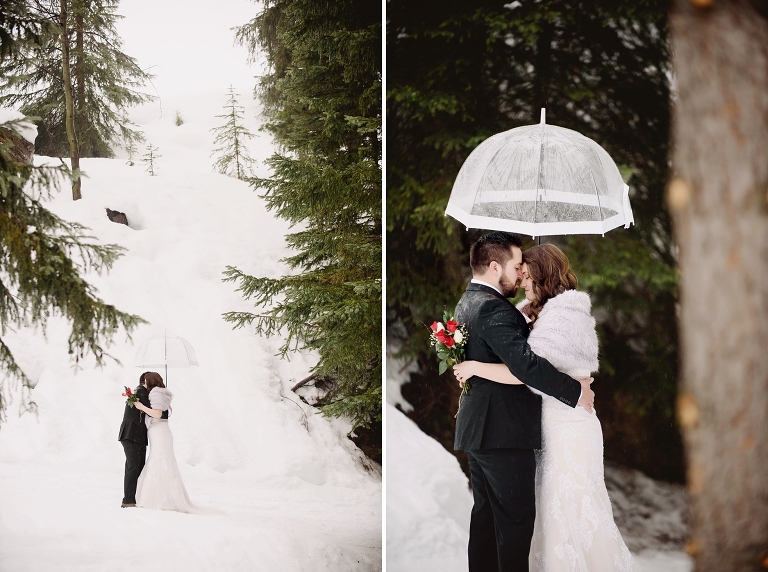 Okay it may have been rain/snowing but seriously look at that view!!!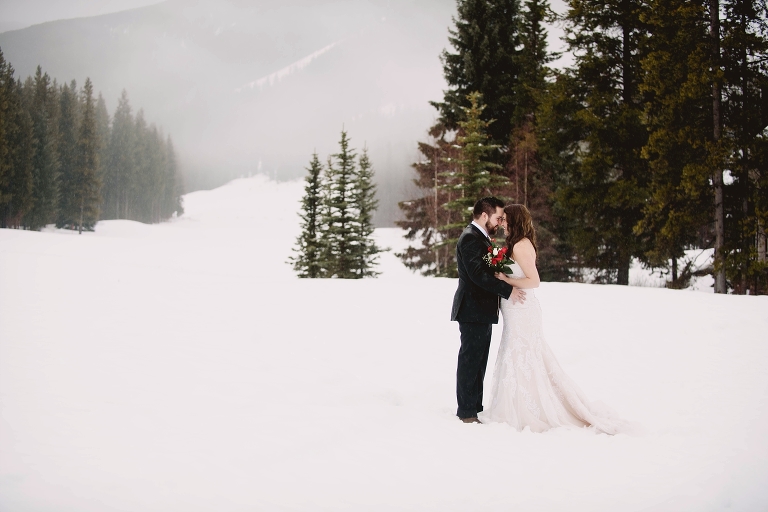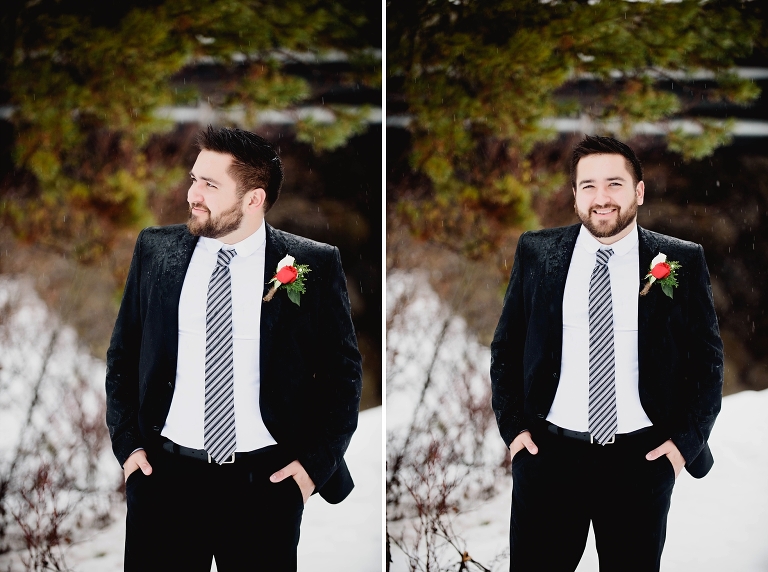 So, so pretty!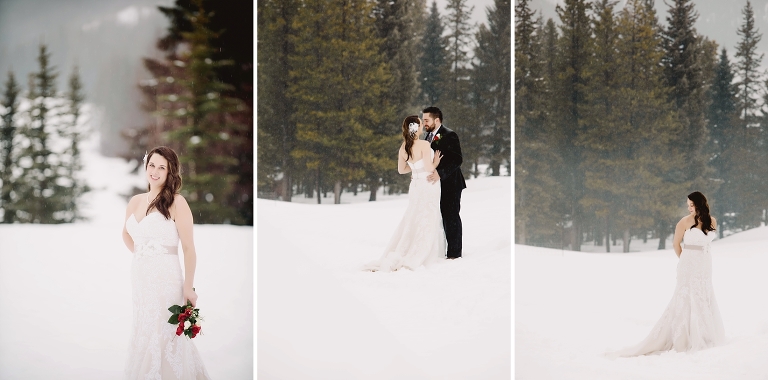 Mollie and Dylan chose to have their ceremony at sunset, this meant their guests could ski the whole day!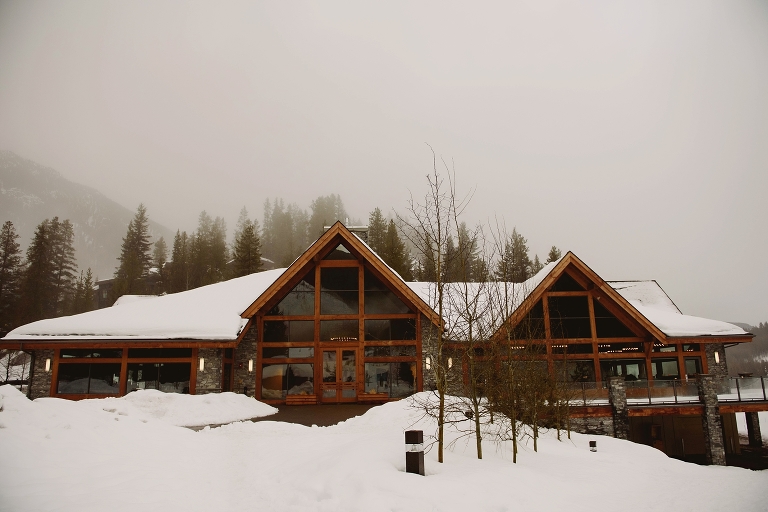 The had their ceremony and reception at Greywolf golf course in Panorama , the view from the venue was divine!!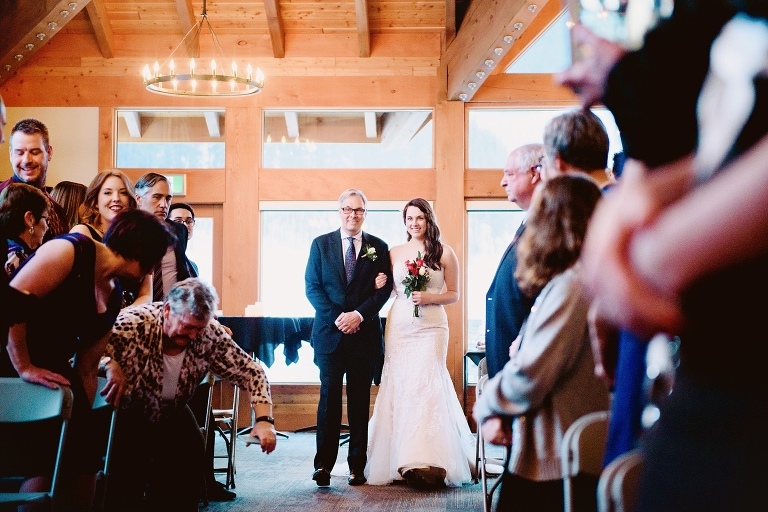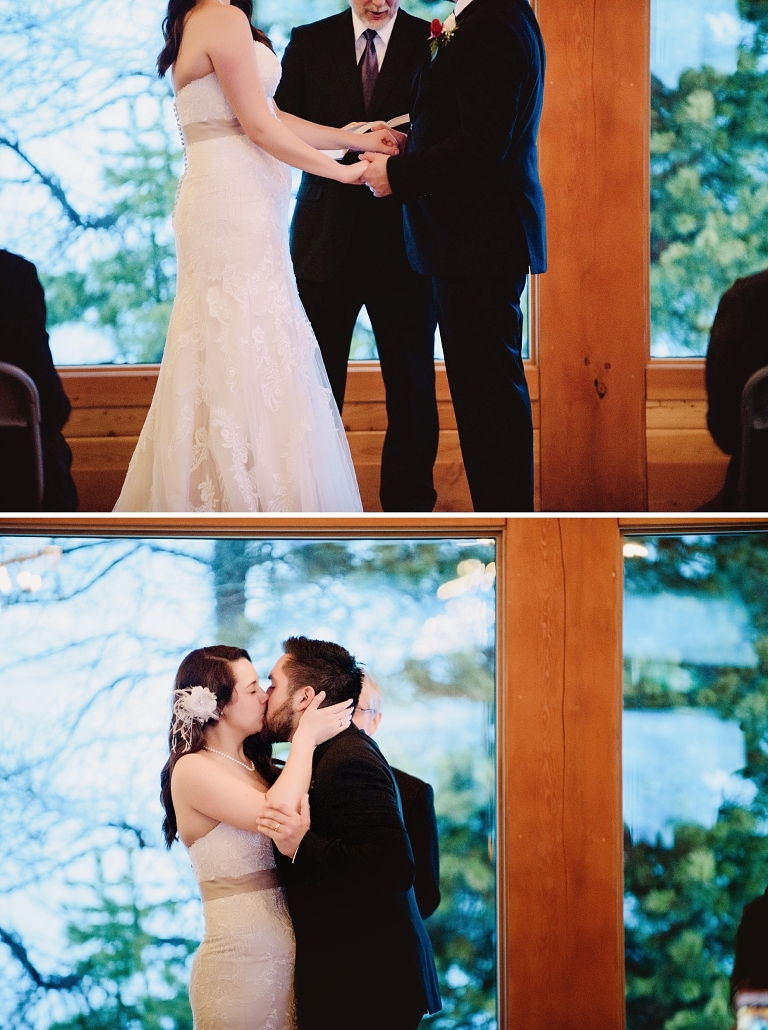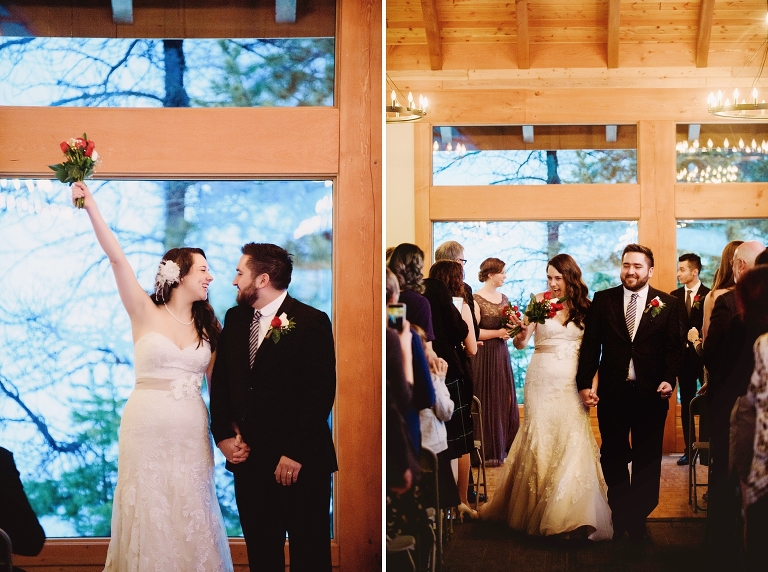 After the ceremony we slipped outside for a couple more portraits.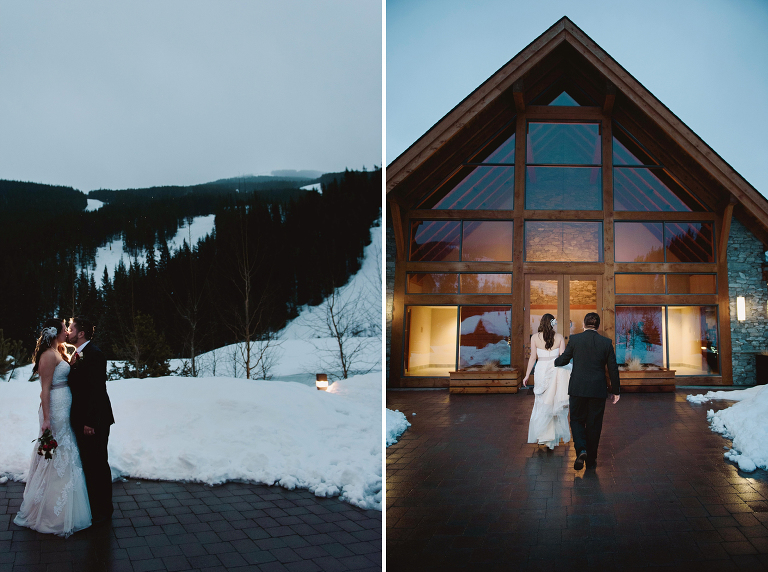 Then it was inside to party the night away.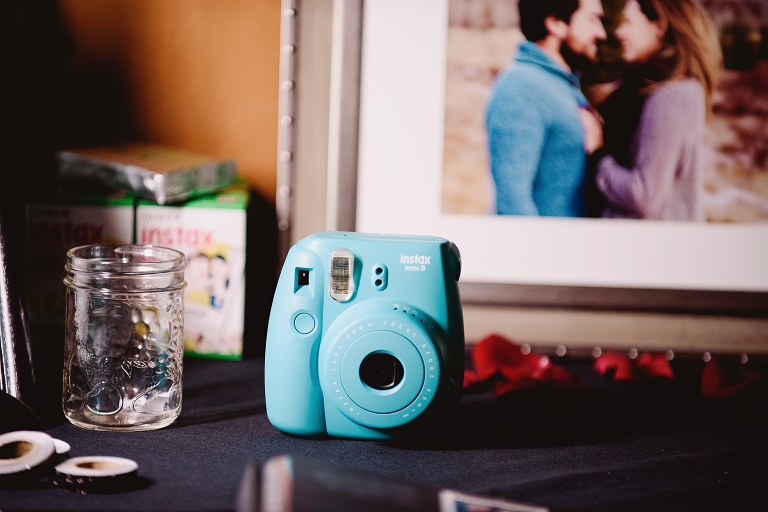 Fun fact: Mollie's dad is an amazing baker and her made all the delicious cakes for the reception (I may have tried a couple of flavours)!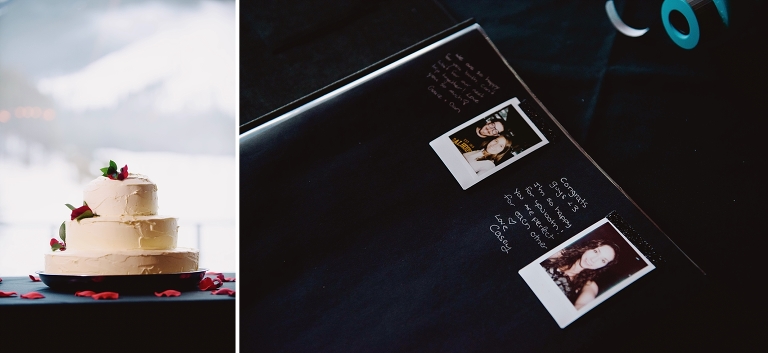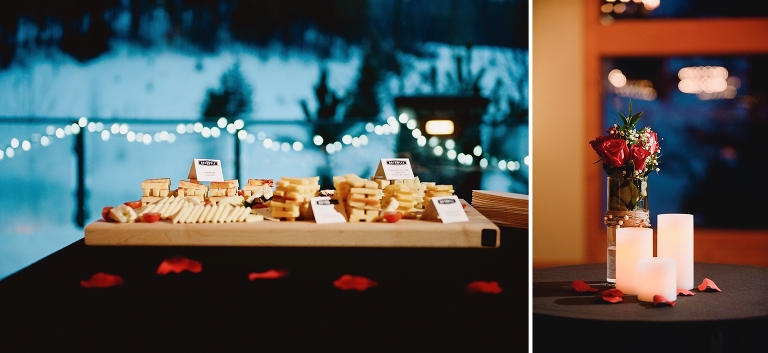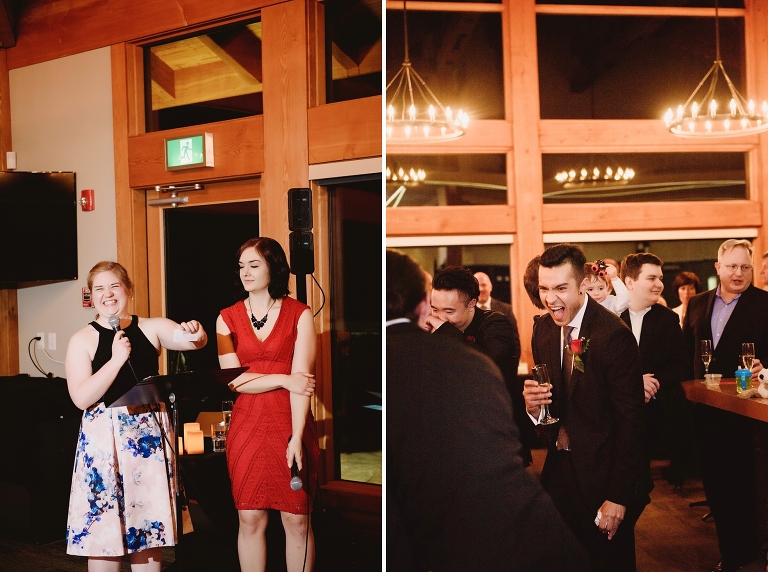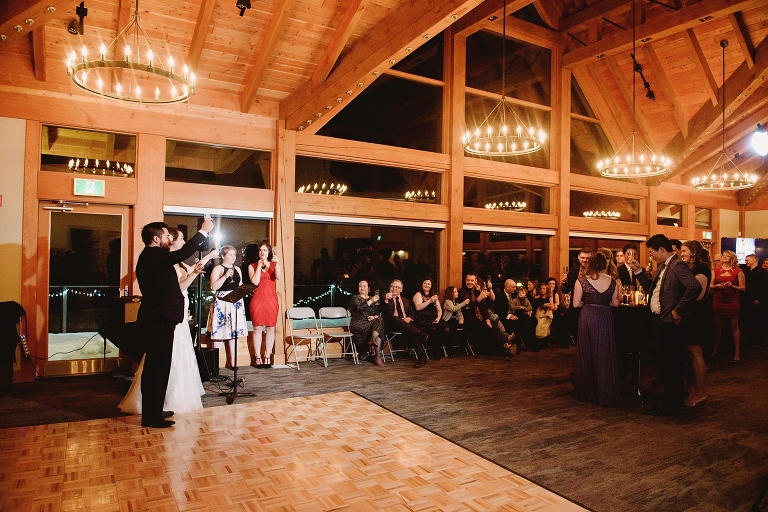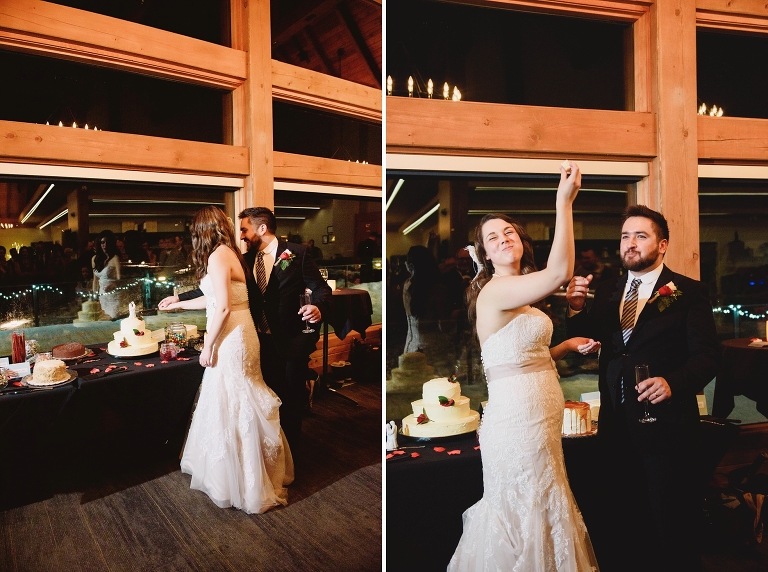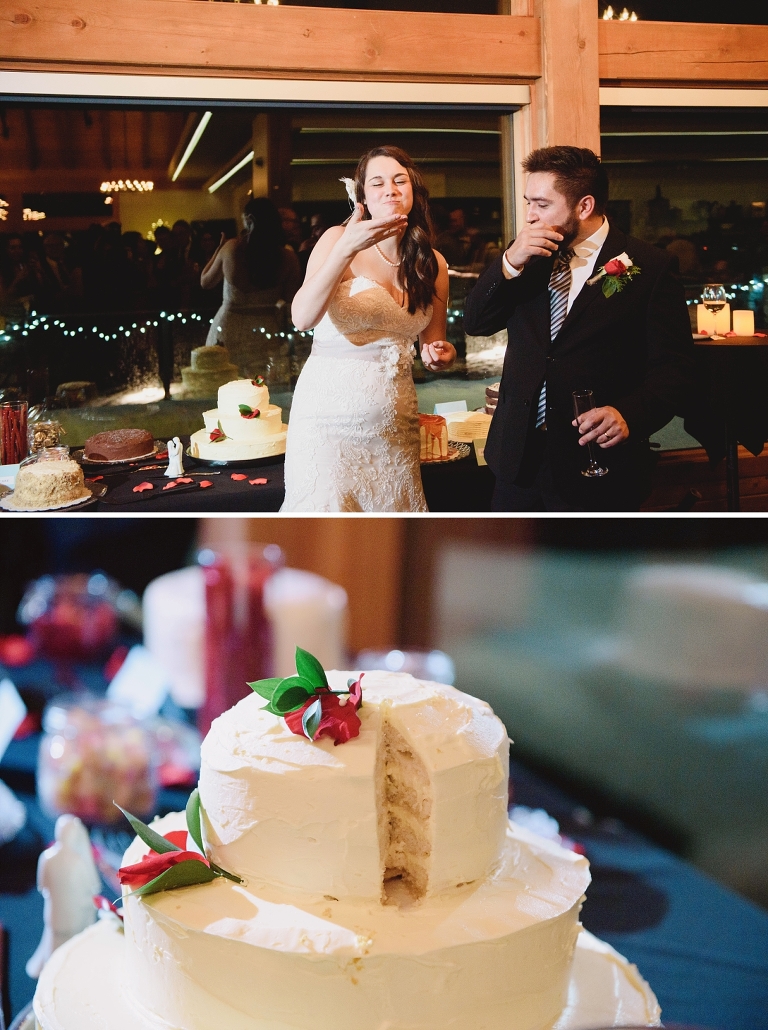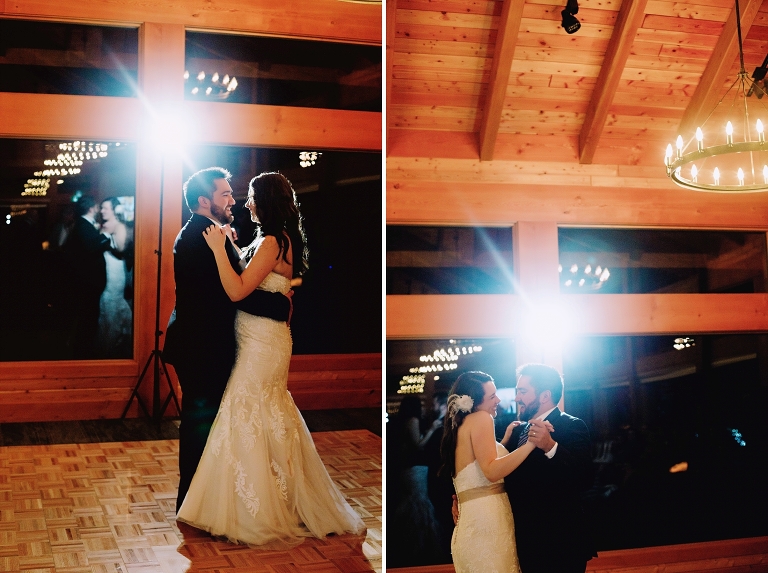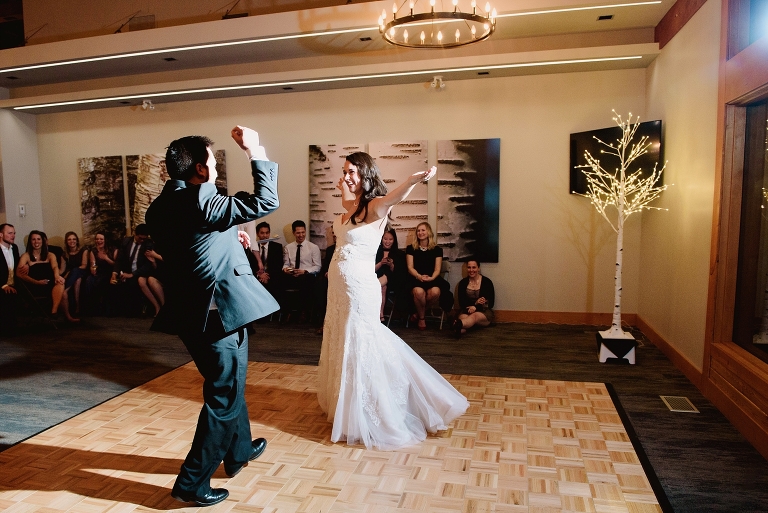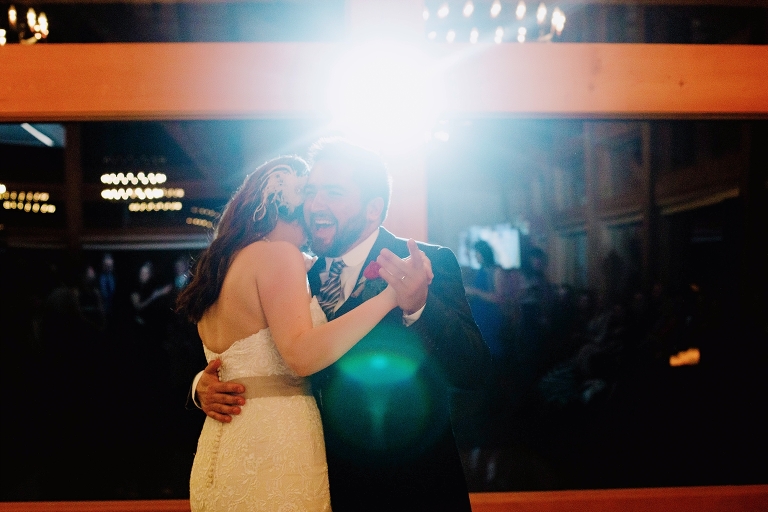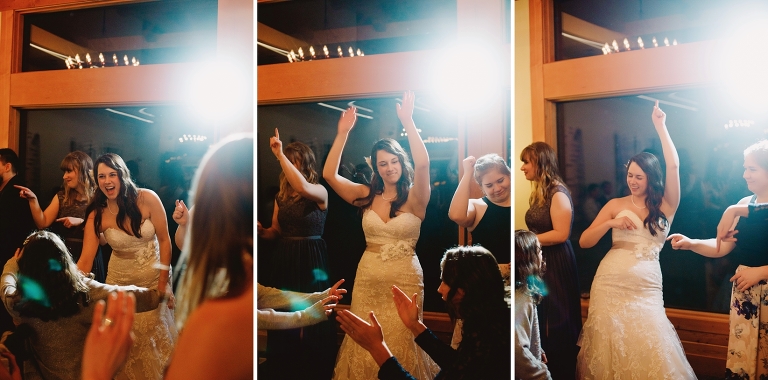 Congratulations Mollie and Dylan!!  Thank you so much for letting us be a part of your Panorama Mountain Resort Wedding!!