Food
fo͞od/
any nutritious substance that people or animals eat or drink, or that plants absorb, in order to maintain life and growth.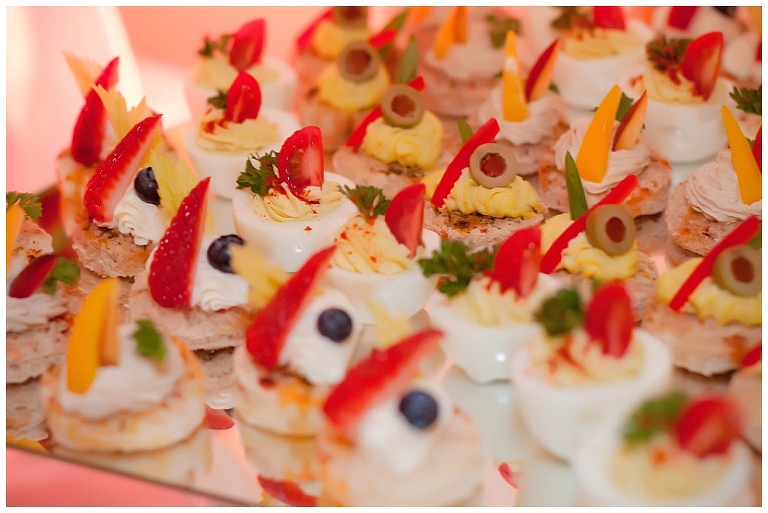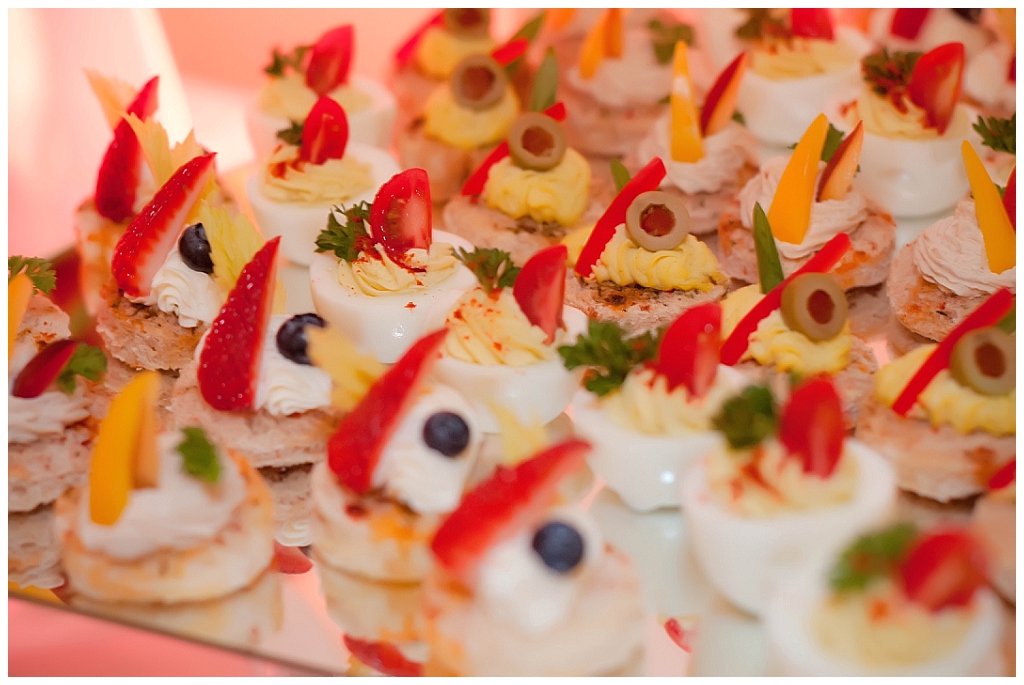 Food: it's not always the first thing you think about when planning your wedding, but it's likely one of the most expensive parts of your wedding.  When you start planning a wedding most brides don't start with planning the food  (me included).  Why start with food when there are so many prettier things to pin onto your pinterest board?  The number one reason I think you should start your wedding planning with food is that: what food you would like serve at your wedding may be limited by your venue.  I would hate for any Edmonton couples to choose a venue they love then have to settle for food that they don't love.  So research the food at all the venues you are thinking of 🙂
So what choices do you have when planning your wedding menu?
Cocktail hour: are you going to have one and what will you serve?  I personally support cocktail hour,  It is a hour or so that sets the tone for your reception.  My favorite cocktail hours are the ones that serve a signature drink.  Signature drinks are fun to photograph and fun for your guests to drink.  I also think that guests like something small to nibble on.  A bunch of fruit and cheese (maybe with some chocolate covered fruit thrown in) is the perfect light fare to keep your guests socializing!  As photographers Conni and I love cocktail hour.  It is a fun time to get casual pictures of your guests laughing and having a good time with each other, it is also a great time for the bride and groom have a little bit of time together as husband and wife before the reception starts!

Supper:  there are so many wedding supper possibilities.  The vast majority of wedding receptions Conni and I attend have a buffet.  There are lots of good reasons to have a buffet, the biggest one (according to me) is that your guests have choices galore.  Most buffets have more than one choice of everything from salads to meats (and if you are at an Alberta buffet make sure you check out those perogie options).  The biggest problem I see with a buffet is that your guests may have to wait a long time for their food (especially if your guest list is above 100).  Another supper option for weddings is a plated meal.  A plated meal tends to have a more formal air to it.  Each guest indicates on their RSVP card which entree they would like, and then they get to relax at heir table while waiting for their food to be served.  Plated meals are a great idea for a wedding that has an instagram hashtag, you know that guests will take great pictures of their food and post how wonderful it was on social media 😉  I think the worst thing about a plated supper is that it doesn't usually accommodate picky eaters. Another food delivery option is the Family style service.  With a family style wedding service you create community between your guests.  A family style service is a good way to guarantee that your guests will talk to each other!    Just remember that if you are having a family style service you will need extra room on the table for the dishes once that have been passed around.  Also you might want to let your guests know about your intentions just in case they tend to spill on themselves when serving (like me) 🙂
There are so many options for wedding food, including ones we didn't cover (brunch anyone?) The biggest thing is for you to plan the wedding menu that is right for you as a couple!!
Finally you have dessert: Most of the weddings I have attended lately have a variety of dessert options.  From mini cakes and cupcakes to cake pops and pies, there is nothing you can do wrong with dessert!
Next up check out Jennifer Carr for her interpretation of the concept "Food".
There are three things at weddings that guests remember; how the couple looked, the overall vibe of the day and what they ate!