January Boudoir Marathon dates have been released! Lisa and I are really excited to be running a boudoir marathon just in time for valentines day!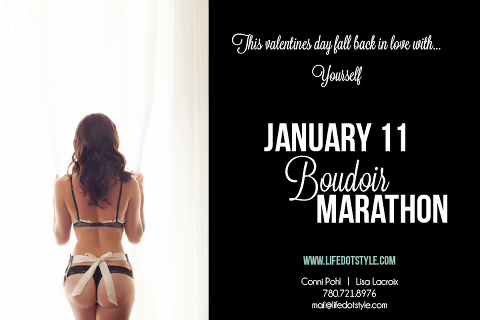 Before you book make sure you click on "pricing" above in the menu and read through our Boudoir Pricing. Then e-mail us at [email protected] with your preferred time.
Sessions are first come/first serve and the booking fee must be payed within 48 hours of reserving your time spot or it will be released to the next inquiry.
Hair and makeup start one hour prior to your session time spot. Session time spots are as follows:
11:00am, 12:00pm, 1:00pm, 2:00pm, 3:00pm