You may notice a familiar face in these pics.  Conni's own sister was married in a gorgeous backyard wedding and Conni was a bridesmaid.  Because it was casual she picked up a camera from time to time as well.  Thanks to Conni's husband Brian who second shot for us!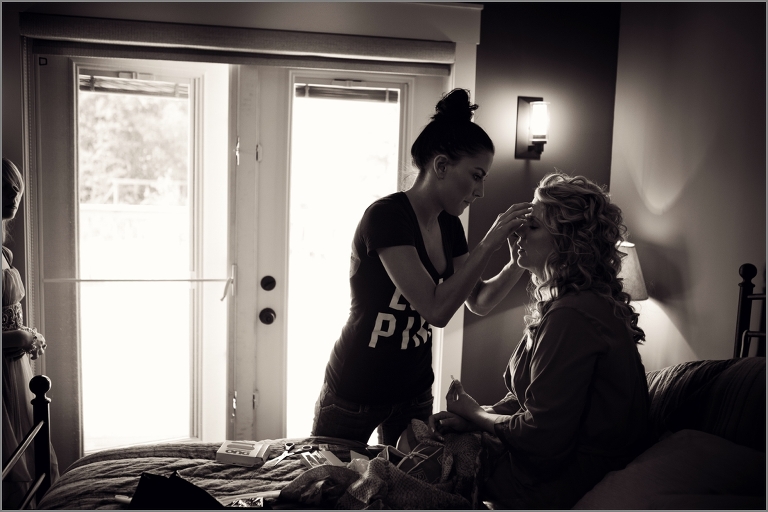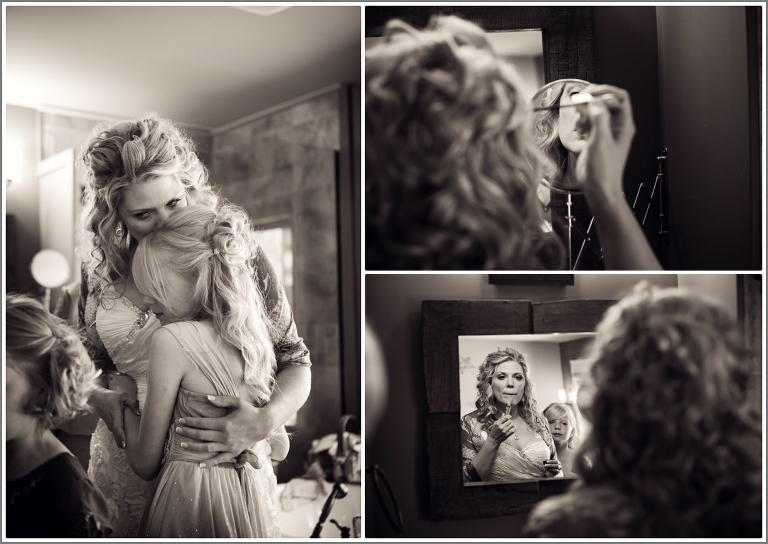 This is one of our favorite kinds of weddings – with a lot of unique ideas in it.  Because of the smaller guest list – the chairs were set up in a spiral pattern rather than the traditional rows.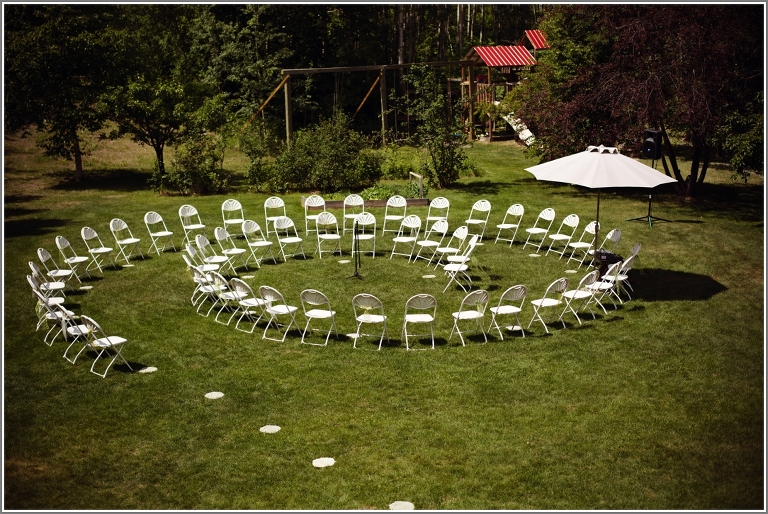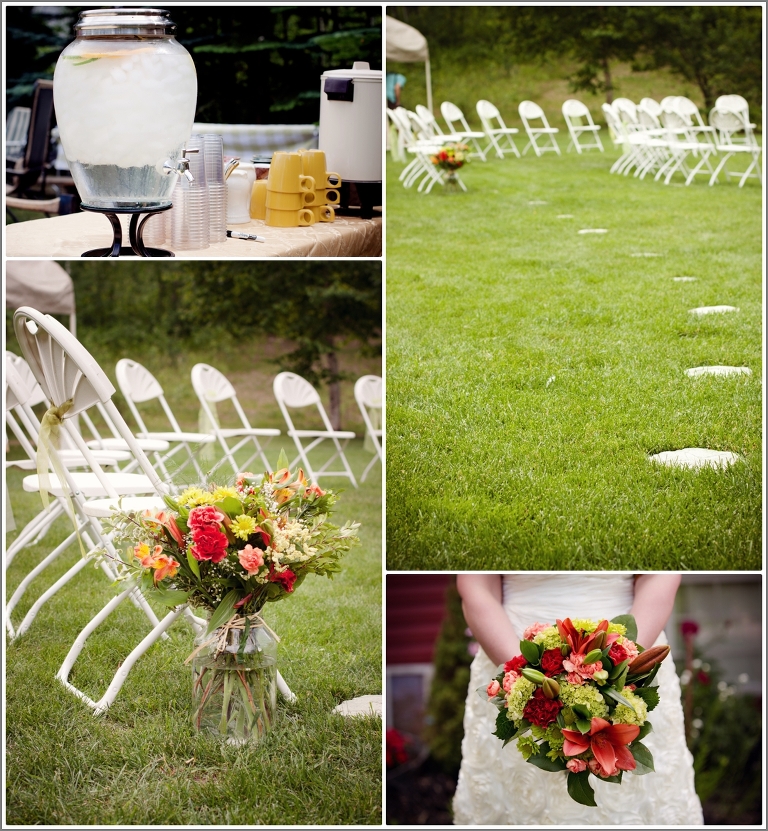 In the wedding planning process they initially decided on a "country chic" wedding theme. As they made more of their style decisions they changed it to "country chic… any country" as clothing was chosen from around the world. We love the eclectic stylings!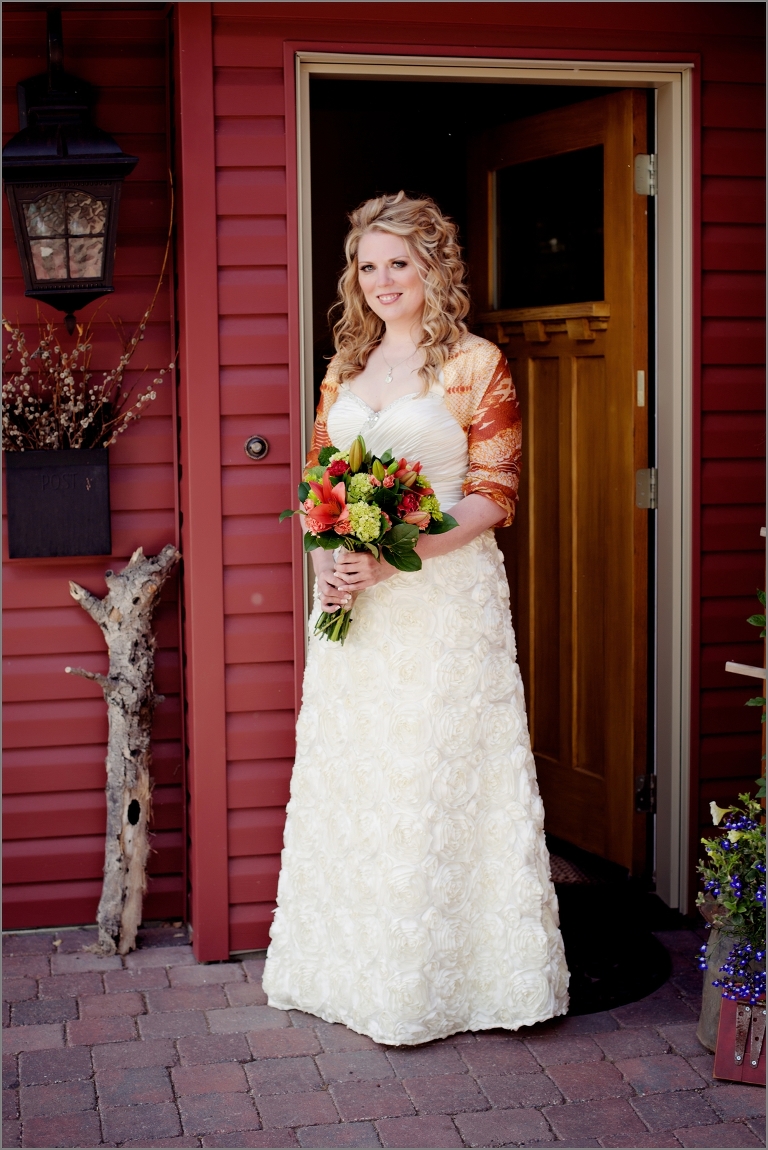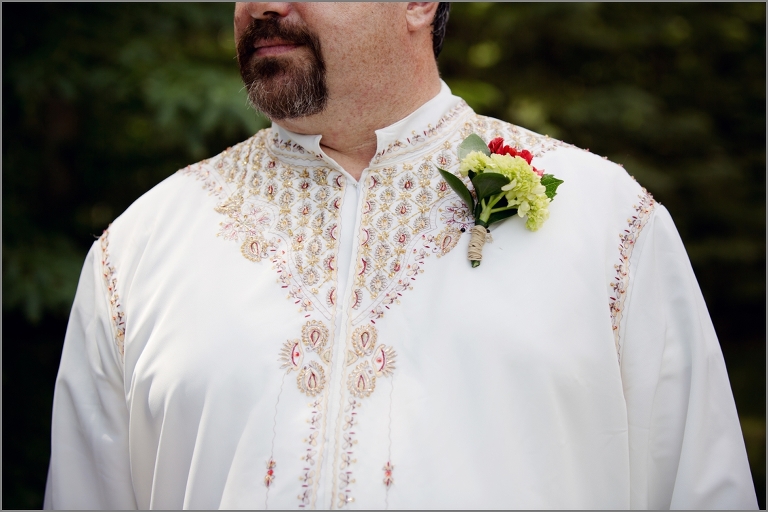 Lynay and Brian chose to do a "first look" before the wedding. We love this moment for our brides and grooms if they choose to go this direction. I love how it gives them a moment or two before the wedding to see each other for the first time away from everyone.

Lynay's sons walked her down the isle and her daughter and Brian's grandson also were involved in the bridal party. The bride's dad married them as well.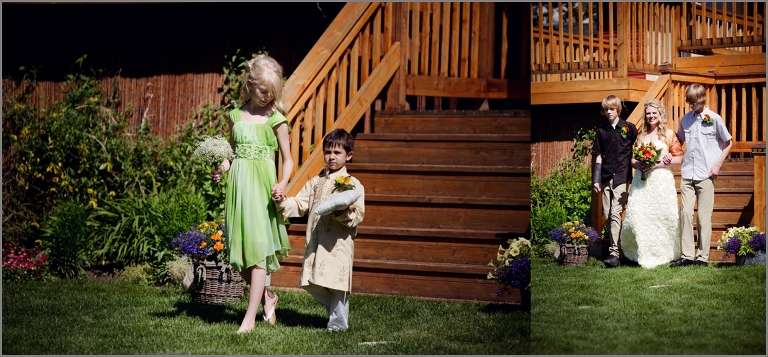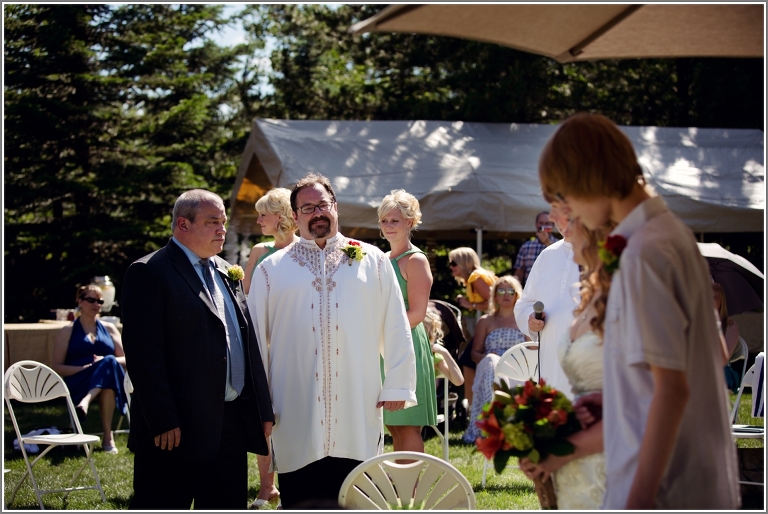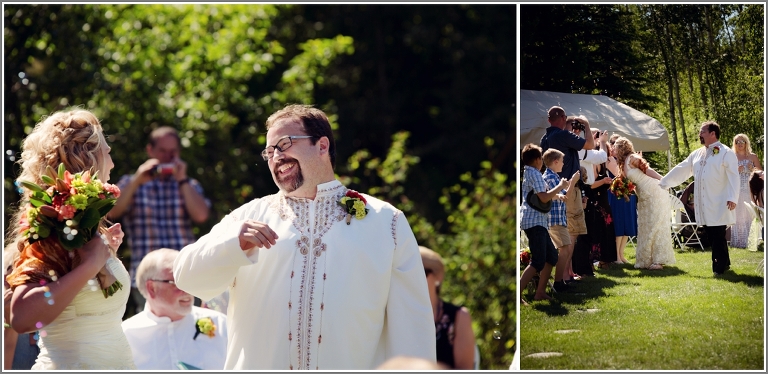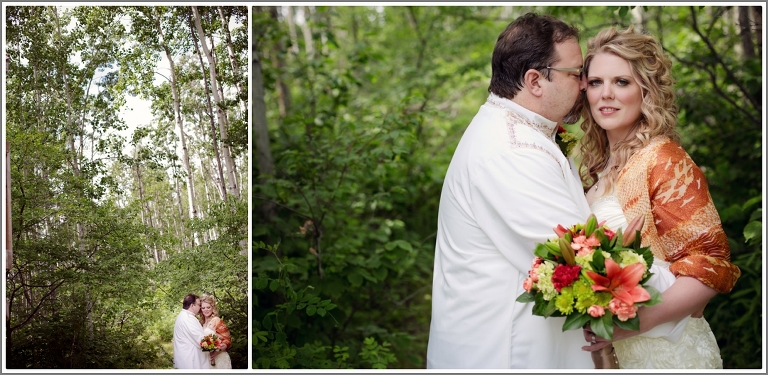 We love all these homestyle details. The cake was by the fabulous StaceyCakes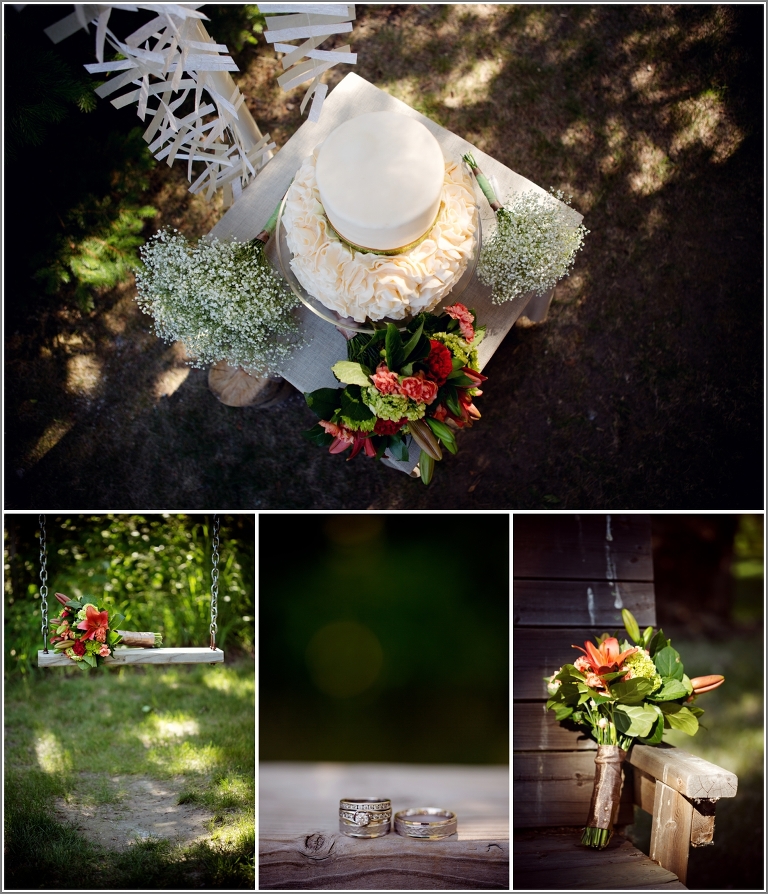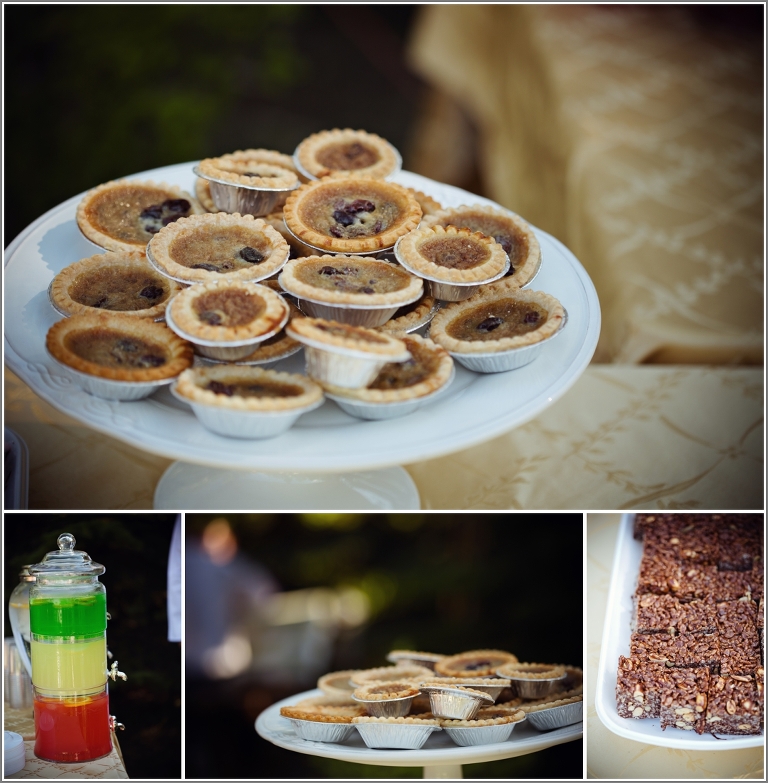 And in the tradition of backyard weddings the reception and the first dance was outdoors. It was such a dream to shoot! The light was so romantic.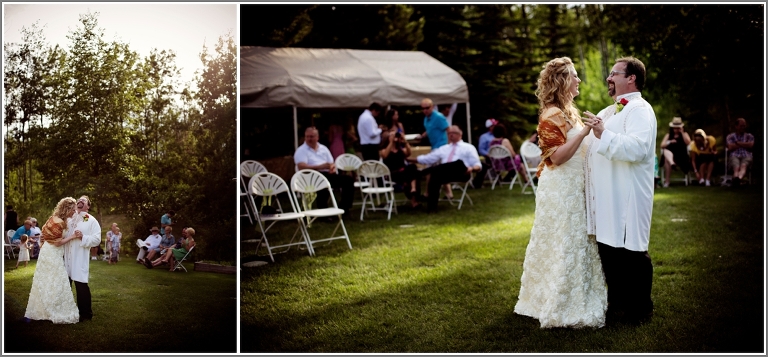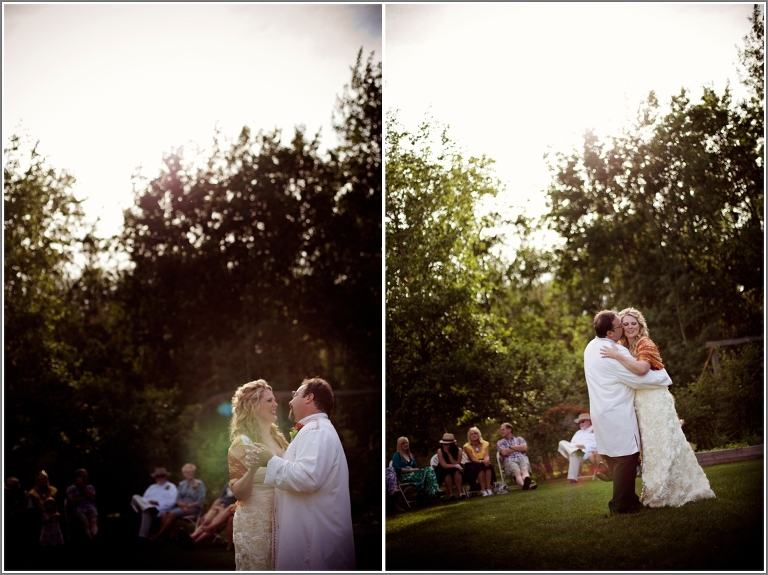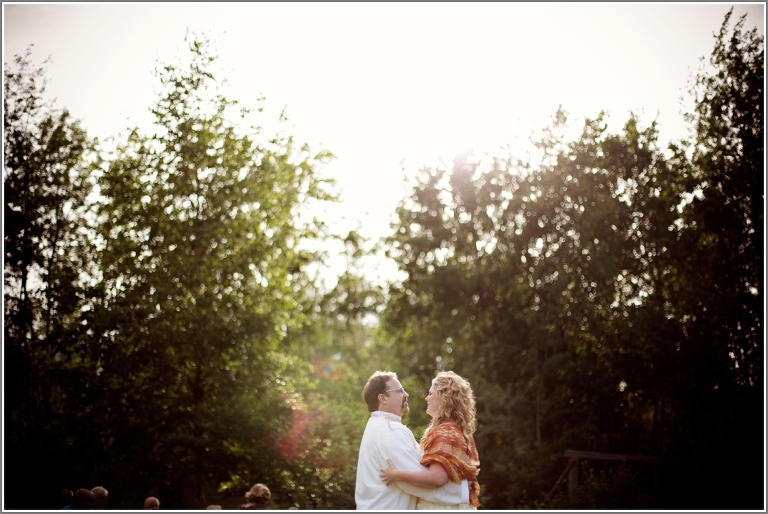 Then we all danced the night away…